Support crystalwind.ca with your donation and help spread spirituality and positivity.
Blessings!
Category: Astrological News Written by Robert Wilkinson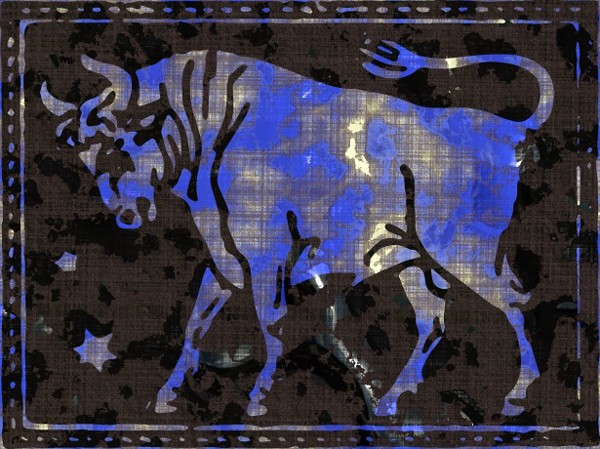 What do Willie Nelson, the Buddha, Stephen Colbert, Audrey Hepburn, Roy Orbison, Karl Marx, Fats Waller, Harry Truman, and Jack Nicholson have in common?
Each year May features the Fixed Earth sign Taurus, where in the Northern Hemisphere we confirm and consolidate the new beginnings of Spring. This sign is slow and steady, showing all how to enjoy life, whether working or playing or just hanging out. Being the second sign of the zodiac, this is the time to solidify, capture, and otherwise make solid what we value.
Taurus is the sign showing how we stabilize our source of supply that we will draw on as we move forward with who we are and what we're here to do. Taurus is the part of us that can become "an immovable object" when it comes to resisting something we don't want to do. While it is the time of solid growth in the Spring of the Northern hemisphere, in the Southern hemisphere it's a time to finish the harvest and prepare for the Winter to come.
If you're wondering how I reconcile the seemingly opposing energies between the hemispheres, when you're done here please take a look at The Mirroring of the Northern and Southern Hemisphere Year Cycles in Astrology. It may help readers "down under" see how the important points of seasonal change, though opposite in physical manifestation, actually have similar challenges at each point of shift.
This year we began our specialized 2023 Taurus experience on March 16 when Venus entered Taurus. That initiated this year's inner planet transit through that sign, followed by Mercury on April 3. Venus left Taurus on April 10, and Mercury goes retrograde at 16 Taurus on April 21. Then the Sun enters Taurus on April 20, which will power up and illuminate whatever Venus and Mercury have shown us before then, leading us to the Inferior Conjunction on May 1 at 12 Taurus.
Mercury goes stationary direct at 6 Taurus on May 14, and Jupiter enters Taurus on May 16 for its year long stay in that sign. The Sun leaves Taurus on May 21 and Mercury leaves Taurus on June 11. Jupiter moves forward to 16 Taurus, where it goes retrograde in early September. It retrogrades back to 6 Taurus, where it goes direct in late December. It then moves forward in Taurus until May 25, 2024, when it enters Gemini. So the Sun and Venus will both conjunct Jupiter next May in late Taurus, while Mercury will be in Taurus next year through June 3.
That makes Taurus extraordinarily influential for the next 13 months! We have an unbroken Taurus presence by the inner planets for 87 straight days in 2023 and 45 straight days in 2024, with Jupiter occupying Taurus between both inner planet transits. That means we'll have at least one planet in Taurus for 444 straight days! I suspect that's close to an all-time record for transits involving Jupiter!
Of course, with Uranus in Taurus we can expect "Taurean eruptions" for the next 2 years, and each year's inner planet conjunctions with Uranus awaken new energies in different parts of Taurus than before. All of this will open to new possibilities when Jupiter occupies Taurus between May 2023 and May 2024, finishing the old Jupiter/Uranus cycle of late Pisces and beginning a new one at 22 Taurus in April 2024.
All of these transits through Taurus each year echo what was opened as a promise, opportunity, or truth the last time Jupiter was in Taurus between June 2011 and June 2012. This year we are in the closing phase of whatever that transit, harvesting and preparing for a new Jupiter in Taurus transit this time next year.
As Uranus has stimulated all of those past Jupiter in Taurus stationary and conjunction points during its time in Taurus, each year we get an original expression of that promise. And with each year Uranus has been in Taurus, the inner planet and Mars transits of Taurus renew the "Taurus revolution." The potential set into motion this year and next will take flight when Jupiter transits Taurus between May 2023 and May 2024.
And now, let's get on with the birthday party for Taurus, the second sign of the zodiac!
In Taurus, we learn to value what is meaningful to us, and not get ruffled by conflicting stimuli. The Sun in Taurus shines the light of wisdom on how we must be clear, simple, and firm about what we value or what we have, opening us to what endures from the old life and redeeming whatever promise it held as we confirm new possibilities.
Taurus is the sign where we learn to enjoy life. Taurus symbolizes how we can be content in our worldly existence and how we can pleasantly move through our various experiences while maintaining a self-generated steady course as we set it. It shows us how to rest easy with what is, while persistently plowing the fields of our lives to bring forth what our labors are here to achieve.
Taurus is symbolically associated with the Bull or Ox, the creature that assisted humanity in farming, the foundation of current civilization. It was once said that when the wild ox was domesticated (a daunting task!) it could transport heavy loads to faraway places. Combining the symbols of farming and trade with distant regions, you get a sense that Taurus is vital in keeping us all fed and feeling good about the way things are, or allows us to feel discomfort when something is not enjoyable so we may change things for the better.
Mythologically, Taurus is in the axis of the Warrior, or Guardian. This sign (along with its polar opposite, Scorpio) stabilizes and "confirms" the dance of relationship between self and others begun in Aries. Taurus shows us the lessons of "mine and thine" as we interact with others. It is the part of us willing to hold the line on what we value and have, drawing clear and definite boundaries between our likes and those of others.
Taurus, when freed of the traps of being incurious, stubborn, self-satisfied, complacent, inert, and "sit-down-itis" demonstrates a consistency and reliability that assists and stabilizes situations and groups. They are the antithesis of impulsiveness and the embodiment of contentment and endurance.
Taurus, like Aries, is highly self-sufficient, but slower and calmer in bringing their total focus to situations. They also hang in there after everyone else has bailed. Taurus endures of its own initiative. Convinced in its own "rightness," this sign loathes being challenged, and sometimes refuses to change its point of view on the principle that they simply don't have to.
Taurus people are usually pleasant to be around, except when crossed, at which point they snort and stomp, and want things to become more agreeable. On their terms. They believe they win by sitting down, or conversely, by being the proverbial "bull in the china shop."
They are innately kind, sweet, and straightforward. When Taurus' tremendous energy learns to speed up, consider other options, and express a consistent generosity, they offer others simple, refreshing ways to enjoy life and its creature comforts.
Where it falls in our charts shows us the way to solidify, value, and enjoy the areas of life it influences. Taurus energies show everyone how to find wealth, comfort, peace and calm in being self-sufficient unto themselves over the long haul, unmoved and unruffled by passing problems.
These qualities all come forth in practicing the illuminated teachings of perhaps the most famous Taurus of all, Gautama Siddhartha, also known as the Buddha. His teachings about the 4 Noble Truths, and the 8-fold Path to the end of suffering, have impacted literally billions of people throughout the world in the 2500 years his teachings have been known.
Another Taurus, Socrates, the teacher of Plato, is said to have been the wisest man Greece ever knew, impacting world thought to this day. The teachings that have come down to us form the foundation for much of Western Philosophy, including the philosophy of learning itself.
Taurus Sri Yukteswar Giri was one of the greatest Spiritual Beings of all time. Disciple of Babaji and Lahiri Mahasaya, Guru of Paramahansa Yogananda, Sri Yukteswar was a fully realized Being, a great teacher, astrologer, scientist, and philosopher. His research into the Vedas corrected centuries of erroneous assumptions of scholars and through his computations He demonstrated we are out of the Kali Yuga and into the Dwapara Yuga, no small thing. He's the One who offered that we are already on the "path of return" as a human race!
Rounding out this immortal quartet of Taurus superstars, we have William Shakespeare, the playwright and front man for a secret society of enlightened beings and their friends influential in guiding world affairs. Said to be a simple man, his plays are masterpieces of an intricate weaving of philosophy, human interactions, and historical affairs. The works of these 4 bulls will endure forever.
Taurus is featured heavily in American Presidents: James Monroe, James Buchanan, H. Ulysses Grant, and Harry Truman all were known for both their stubbornness and straightforwardness. Other political heavyweights born under this sign include Malcolm X, Marcus Aurelius, Oliver Cromwell, Queen Elizabeth II, Catherine the Great, Ho Chi Minh, Golda Meir, Pope John Paul II, Carl XVI Gustav of Sweden, Tony Blair, Madeleine Albright, and Coretta Scott King, all examples of the staying power of this sign. We finish the list with the famous abolitionist John Brown, uber-mench Oscar Schindler, political activist Bianca Jagger, and Supreme Court Justice, John Paul Stevens.
Other examples of political Tauruses who found themselves on the wrong side of history feature some of the most infamous figures of the 20th century. This notorious bunch includes Adolph Hitler, Lenin, Hirohito, Saddam Hussein, Rudolph Hess, Ayatollah Khomeini, Josef Tito, and Eva Peron.
Famous Taurus philosophers include Krishnamurti, Immanuel Kant, Bertrand Russell, Karl Marx, Kierkegaard, Sigmund Freud, and John Stuart Mill. In the literary world this sign gave us some very interesting writers, such as the English Master Robert Browning, L. Frank Baum, the satirist and creator of the Wizard of Oz, and Niccolo Machiavelli, whose name became a synonym for ruthlessness.
Other famous literary Tauruses include Balzac, Charlotte Bronte, Anthony Trollope, Katherine Ann Porter, Vladimir Nabokov, Harper Lee, Gaston Leroux, Joseph Heller, Terry Southern, Peter Benchley, Nora Ephron, Kim Elizabeth, and Studs Terkel.
The world of music features some of the most incredible talent of all time. Of course, this makes sense since Venus, the planet of beauty, love, and music rules Taurus. This sign's musical hall of fame includes such classical musicians as Brahms, Tchaikovsky, Prokofiev, Eric Satie, Anna Maria Alberghetti, Otto Klemperer, Zuben Mehta, and Yehudi Menhuin. In the blues we have mythic legend Robert Johnson, Kansas Joe McCoy, Albert King, Otis Rush, Little Walter, and Big Joe Turner. In the world of jazz and American standards we have such luminaries as Duke Ellington, Fats Waller, Irving Berlin, Bert Bacharach, Max Steiner, Woody Herman, Ella Fitzgerald, Barbra Streisand, Bing Crosby, Bobby Darin, Perry Como, Charles Mingus, Maynard Ferguson, and Lionel Hampton. In the songwriter's Hall of Fame, we have the Jerry Leiber and Arthur Sullivan of Gilbert and Sullivan, as well as other legendary songwriters Kal Mann, Cricket Sonny Curtis, R&B rock and roll pioneers Arthur Alexander and Larry Williams, Norman Whitfield, and Jack Tempchin ("Peaceful Easy Feeling," "Already Gone").
In contemporary music, Taurus includes some enormously talented individuals. Taurus legends who have become "fixed stars in the heavens" include Roy Orbison, Pete Seeger, Ricky Nelson, Ritchie Valens, James Brown, Ron Isley, Dave Prader, Joe Cocker, Mary Wells, Ed Cassidy, Wrecking Crew alumnus Glenn Campbell, prototypical grunge power chord pioneer, Link Wray, Trini Lopez, Bobby Vee, Johnny Horton, the Reverend Gary Davis, Danny Kirwin, Theodore Bikel, Hank Snow, Eddy Arnold, and funny guys Wavy Gravy (Hugh Romney), Jerry Samuels and Bill Buchanan. A special tip of the hat goes out to producers Jerry Moss, Hank Cosby, Erik Jacobsen, and Jack Nitzsche, with a nod to one of the originals, Peggy Santiglia of the Angels.
Current legends that are still cranking out great music include my old acquaintance from Austin, Willie Nelson. Other modern legends include Pete Townshend, Stevie Wonder, Eric Burdon, Billy Joel, Bono (Paul Hewson), Bob Seger, David Byrne, three great doowop pioneers Frankie Valli (performing at 88!), Maurice Williams ("Stay," "Little Darlin'"), and Johnny Maestro, and Duane Eddy.
Other great musical heavyweights in recent history include Stevie Winwood, Ian McLagan, Rascals guitarist Gene Cornish, Bjorn Ulvaeus, Jack Bruce, Danny Kirwan, Jim Keltner, Bob Henrit, Joey Ramone, Ritchie Furay, Donovan Leitch, Jay Ferguson, Judy Collins, Mike Oldfield, Creedence rhythm section Doug Clifford and Stu Cook, David LaFlamme, Jimmie Dale Gilmore, Paul Brady, Malcolm Hale, Ronnie Gilbert of the Blues Magoos, Billy Swan, Phillip Bailey, Michael Brown, Teresa Brewer, Bobby Rydell, John Fred, Sid Vicious, and the greatest selling solo female star of her era, pioneering feminist Lesley Gore. Then there are two of the most flamboyant performers ever, Cher and Liberace.
We finish this incredible musical list with contemporary stars Rita Coolidge, Kelly Clarkson, Robert Smith, Mike Dirnt, Tammy Wynette, Eagle Eye Cherry, Jack Johnson, Tom Petersson, Peter Frampton, Sheena Easton, Utah Phillips, Kyle Eastwood, Dan Auerbach, Pia Zadora, Holly Valence, Greg Raposo, Lorie, Luther Vandross, Iggy Pop, Darius Rucker, Darren Hayes, Janet Jackson, Trent Reznor, Enya, Ace Frehley, Lance Bass, Stephen Marley, Stuart Mathis, Page McConnell, Craig David, Danny Wood, Lily Allen, Andrea Corr, Carolyn Dawn Johnson, Patrick Stump, Holly Valance, Pierre Bouvier, Daniel Johns, Jeff Timmons, Jacob Underwood, Enrique Iglesias, Jon Lee, Lorie, Jordan Knight, Tim McGraw, and George Strait, and you get a musical tribe that has major talent and sure seems to know how to have fun!
In the world of famous artists I found only Salvador Dali, Thomas Gainsborough, John James Audubon, Joan Miro', Jose Da Silveira, and Jasper Johns. However, in the world of film, we have a phenomenal array of legendary superstars, such as Rudolph Valentino, Orson Welles, Fred Astaire, Lionel Barrymore, Gary Cooper, Henry Fonda, Jimmy Stewart, Katherine Hepburn, Audrey Hepburn, Joseph Cotton, Anthony Quinn, Tyrone Power, and Shirley Temple.
Show biz hall of famers also include film making legends Harold Lloyd, Frank Capra, David O Selznick, George Lucas, Robert Zemeckis, John Waters, Michael Moore, and cinematographer Laszlo Kovacs.
Golden age silver screen stars feature Gabby Hayes, James Mason, Glenn Ford, Glenda Jackson, Ann-Margaret, and Raymond Burr. More major twentieth century stars include Nina Foch, Jack Klugman, Anouk Aimee, Harvey Keitel, Alice Faye, Sandy Dennis, Eddie Albert, Celeste Holm, Cloris Leachman, Jill Clayburgh, Jill Ireland, Talia Shire, Sandra Dee, Tom Ewell, Bert Young, Roscoe Lee Browne, Robert Morse, Pat Carroll, James Fox, and Albert Finney.
Contemporary major league talent includes Jack Nicholson, Al Pacino, George Clooney, Uma Thurman, Dennis Hopper, Shirley MacLaine, Michelle Pfeiffer, Natasha Richardson, Jessica Lange, Debra Winger, Pierce Brosnan, Daniel Day-Lewis, Renee Zellweger, Andie Macdowell, Cate Blanchett, Kirsten Dunst, Megan Fox, Chow Yun-Fat, Clint Howard, Ryan O'Neal, Lane Smith, Penelope Cruz, Grace Jones, Ving Rhames, Emilio Estevez, Jessica Alba, Dev Patel, Stephen Baldwin, Robert Pattinson, Bill Paxton, Rosario Dawson, Samantha Morton, Rachel Appleton, Jet Li, Martine McCutcheon, Gabourey Sidibe, and Jason Biggs.
In television, we find Taurus offers amazing legends Aaron Spelling, James L. Brooks, Jack Paar, Carol Burnett, Bea Arthur, George Takei, Phil Silvers, Dennis Day, Dwayne Hickman, Gary Owens, George Gobel, Anthony Zerbe, Nancy Walker, Ann B. Davis, Darren McGavin, and Lee Majors. Here we offer a special nod to courageous pioneering journalists Edward R. Murrow and Mike Wallace, two of the best of all time.
Modern major league television personalities include one of the former top talents in faux news and the current chair of The Late Show, the remarkable Stephen Colbert, as well as real news guys Brian Williams and the late, great Tim Russert. Other television stars feature Tom Snyder, Tony Danza, Kate Mulgrew, Valerie Bertinelli, Jamie-Lynn Sigler, Bob Saget, Tom Bergeron, Melissa Gilbert, Joyce DeWitt, Pernell Roberts, James Morrison, Jo O'Meara, Kim Fields, Danielle Fishel, Carmen Electra, Jason Lee, Nancy Lee Grahn, Tina Yothers, David Charvet, and the extraordinary Candice Bergen.
Famous funny entertainers include George Carlin, Mort Sahl, Foster Brooks, George Gobel, Don Rickles, Jay Leno, Jerry Seinfeld, Hank Azaria, Tina Fey, Gary Owens, Jason Lee, George Lopez, Jan Hooks, and Cedric the Entertainer. Sports figures feature Joe Louis, Willie Mays, Yogi Berra, Reggie Jackson, Meadowlark Lemon, Emmitt Smith, George Brett, Brooks Robinson, Mister Dale Earnhardt, Dennis Rodman, Andre Agassi, David Beckham, Tony Hawk, and Sugar Ray Robinson.
Other heavyweights across several fields include pioneer dancer-choreographer Martha Graham, Margot Fonteyn, Judith Jameson, "Citizen Kane" William Randolph Hearst, scientists Pierre Curie and Wolfgang Pauli, and Dr. Benjamin Spock, the man who influenced several generations of child-rearing. We finish this list of unique beings by including famous naturalists John Muir and John James Audubon, Mel Tucker, Samuel Morse (Morse Code), Florence Nightengale, Robert Peary, pioneering radio producer-writer-director Norman Corwin, Casey Kasem, Doug Henning, "the Red Baron" Von Richthofen, Guglielmo Marconi, inventor of the radio, and Edwin Land, the inventor of the camera. We also celebrate World Fair Trade Day each year when the Sun is in Taurus.
A special note must be given to the Taurus who was one of the greatest astrologers of all time, William Lilly. His remarkably durable work on horary astrology is still in print after almost 400 years, and the prime source for most teachings on the horary craft. His steadiness of purpose and reliability of knowledge in several fields served England well during the Revolution, plague, and great fire of London.
Another Taurus astrologer for the ages was my old friend Carl Payne Tobey. The first "statistical" astrologer, he was an amazing blend of down to Earth humor and pragmatic analysis, and of course as many know, one of the legendary Grant Lewi's best friends. I have always treasured the years in Texas I knew Carl, for his wit, wisdom, and generosity of spirit. His works are still relevant and insightful to this day, so find them when you can. On a final nod to Astrologers and Astrology, a big happy birthday goes out to one of my favorite Tauruses, the very durable, enjoyable, reliable and easygoing Starship Aquarius Papers on its 19th yearly mission "to boldly go" exploring regions where no one has gone before!
The Sun is in Taurus is also the anniversary of the infamous Kent State massacre, The Sunday Break, and White Lotus Day.
Finally, a big happy birthday to Holland, Great Britain, Ireland, Israel, Poland, Tasmania, the states of Minnesota and Georgia, the Transcontinental Railroad, the fascistic AMA, Empire State Building, Coca-Cola, Suez Canal, and the Virgin Mary showing up at Fatima, Portugal, in 1917.
---
Reprinted on crystalwind.ca with written permission from Robert Wilkinson. Copying this article to other blogs is strictly prohibited. It is copyright protected.
© Copyright 2023 Robert Wilkinson
Credit
© Copyright 2023 Robert Wilkinson - https://www.aquariuspapers.com
About the author:
Robert wilkinson An internationally-known astrologer, author, public speaker, metaphysician, and futurist, with over 25 years experience as a counselor and educator. He has presented hundreds of public talks on all aspects of Astrology, the Eastern Wisdom tradition, the Western Wisdom tradition and promoted many mass gatherings and cultural events. Some of his specific areas of interest and expertise include personality profiles, degree patterns, integrative astrology, various aspect harmonics, among others.
Source Here
I want to welcome all to drop by our Facebook page at Astrology Arizona and join the social media initiative going on there. Please feel free to contribute a topic, ask about a topic, or anything else related to our new group. See you over there!
Reprinted on crystalwind.ca. with written persmission from Robert Wilkinson.

© 2023 crystalwind.ca. All rights reserved. We track all IP addresses. Using a VPN will now also get tracked to original source IP.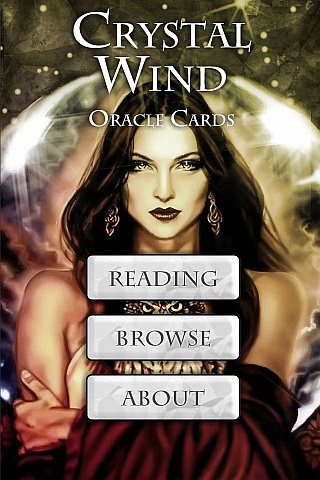 Cut Through The Illusions!
Available On

Spirit Animal Totem Of The Day!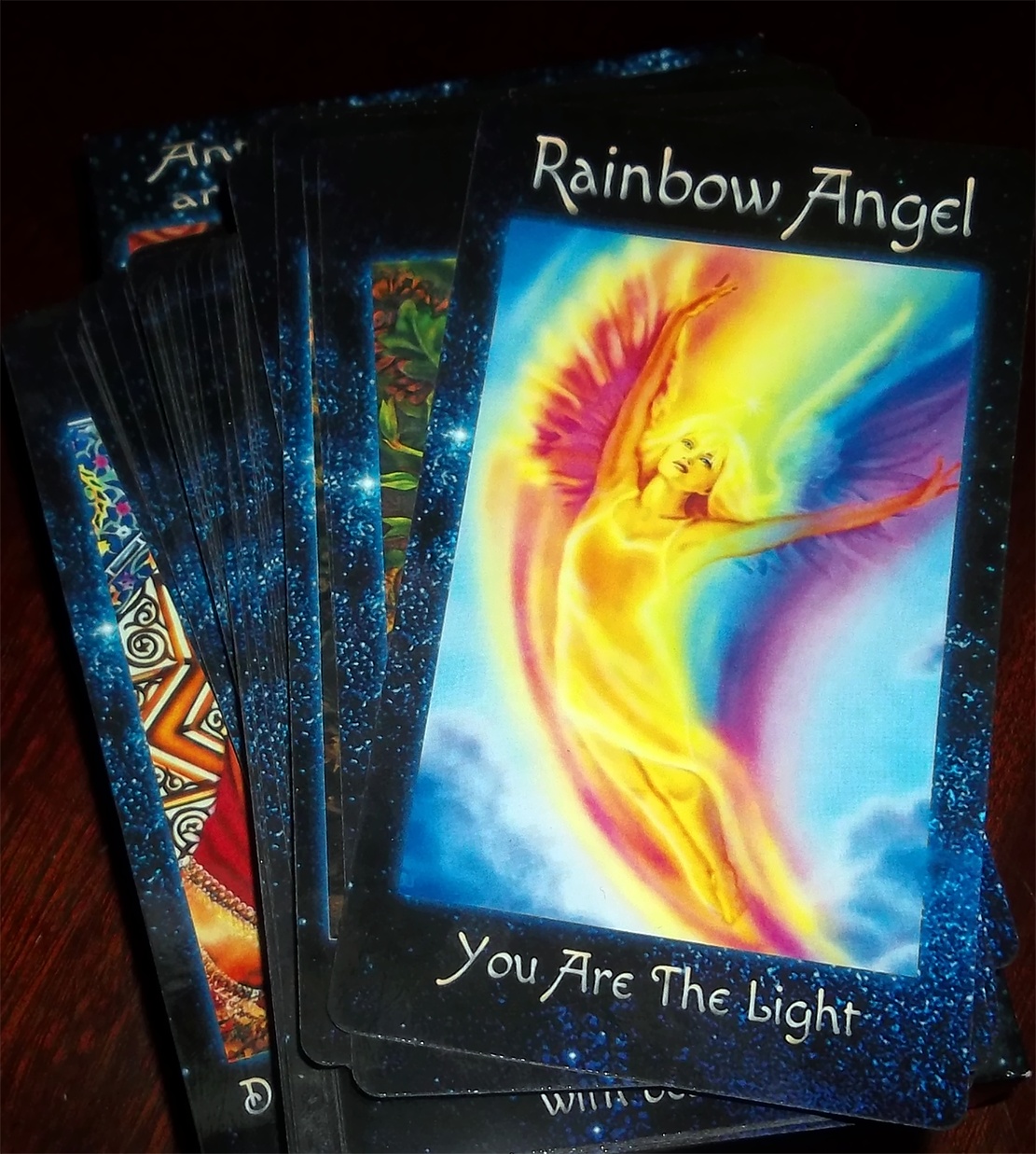 The Crystal Wind Oracle
Myth & Magic Card Deck!
Details Here!
NEW Expanded
Printed & Boxed!
Now with 58 cards!
Who is Online Now
We have 1333 guests and no members online