Support crystalwind.ca with your donation and help spread spirituality and positivity.
Blessings!
Category: Astrological News Written by Robert Wilkinson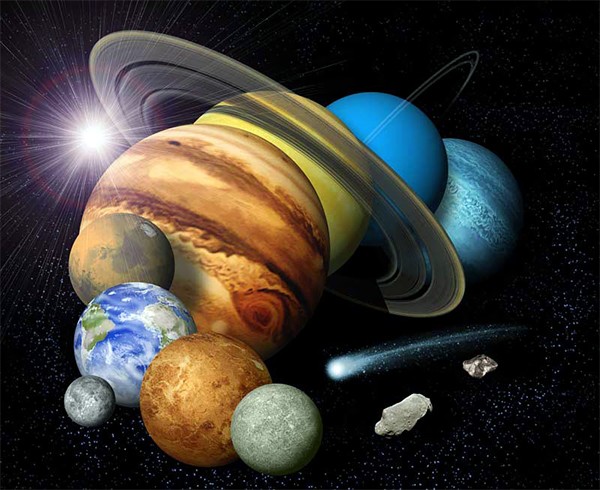 Over the next few weeks, we will have all the planets in the tightest span since the 1980s! Yes, we have a Great Compression of planets going on between now and March, making the houses we have late Capricorn through early Taurus a very crowded house!
Jupiter, Saturn, and Pluto are all direct in motion and moving toward their conjunctions, indicating we are in the heart of the next phase of our collective spiritual evolution. We are at a crucial point in history, when many long wave planetary cycles will be set into motion in a very short time.
To have Saturn with Pluto and then Jupiter come to visit a specific area of the zodiac in a short time, with Mars sweeping up behind? This promises major reorganizations, whether in the life of an individual, a group, or a nation. And with the recent Solar Eclipse, the Sun is now moving through the outer planet span defined by Jupiter through Uranus for the next 120 days, soon to be joined by Mercury in January and Mars in March.
Aquarian Energies Are On the Way!
This Great Compression of the first 90 days of 2020 sets the stage for the Grand Mutation of late 2020, launching both a new 20 year cycle AND a new 200 year era! While it marks many new cycles to come in the parts of our charts it falls in, the more important thing is the phenomenal event of Mars conjunct Saturn at 1 Aquarius on March 31, setting a pulse into motion which will explode into global expression beginning the Grand Mutation of Jupiter conjunct Saturn also at 1 Aquarius!
The structures accepted and utilized with Capricorn energy will take shape in a new unifying era, since we now are done with 200 years of conjunctions in Earth, and enter 200 years of conjunctions in Air, beginning with Aquarius. By the time this 20 year period is done and a new Air mini-era commences with the 2040 conjunction in Libra, Pluto will have entered Aquarius, sprouting the seeds of the coming Age already awakened and dreamed into collective consciousness by Uranus and Neptune before now. I'll post more about how these long wave Transpersonal Transpersonal planet cycles relate to the coming Age of Aquarius over the next two days.
Past Compressions Are Rare
While radical compressions happen from time to time, they can only occur during specific points in the outer planet orbits, since any compression must have all the outer planets in that compressed span. For example, we had only 6 during the entire 20th century! We had the first in late 1943, with all the planets compressed in 113 degrees between Uranus at 9 Gemini and Neptune at 2 Libra. This was followed in August 1945 with all the planet compressed in 109 degrees between Uranus at 18 Gemini and Jupiter/Neptune at 7 Libra.
We had one in the Summer of 1955 in late June, with everything clustered in 108 degrees between Uranus at 27 Cancer and Saturn at 15 Scorpio. Most recently, we had three compressions in the 1980s. Oct/Nov 1982 was the tightest compression in centuries, starting with all the planets between 11 Libra and 25 Sagittarius, a span of only 74 degrees, and repeating the next month with all the planets between 28 Libra and 13 Capricorn, a span of 75 degrees. If we subtract the times when the Moon was outside the occupied span at one point all the planets from Mercury out to Pluto were in a span of only 57/58 degrees between late Libra and late Sagittarius, which incidentally was the last time Saturn conjuncted Pluto. We also had a compression in Jan 1984 where everything was between 15 Libra and 30 Sagittarius, and the last one before now in March 1988 with everything clustered between 11 Capricorn and 7 Taurus.
Each of these brought a focus to the houses where the clustering of planets happened. Remember, when all the planets are in a narrow span it means all the house rulers of our chart are making conjunctions with each other, setting numerous cycles into motion related to those life areas. And they can only happen when Mars and Jupiter are close to the outermost planets, at the time of year when the inner planets are also conjunct all the outers.
These clusters focus our attention in the houses they occur. For example, the narrow cluster of late 1982 began in my third house in a tight conjunction with my IC, with everything in my fourth and fifth houses. At that time, I turned away from being a public cultural event and festival promoter, and was more focused on my foundations and how I wanted to express myself in more enjoyable ways. That lasted for quite a few years, with the subsequent clusters in 1984 and 1988 marking times of acute focus for me involving an NDE and a metaphoric earthquake which changed my life foundations forever. Those three clusters changed every part of my life, with consequent shifts in my destiny and future after those events.
Will There Be More Clusters in the Future?
As you can see from the 20th century compressions, they occur sporadically and irregularly. We had only 3 compressions in the first 55 years of the 20th century, and then had 3 more in the span of only 6 years in the 1980s. Because of the current lineup, this is the second in the sequence, and the first creating a very narrow span of planetary occupancy.
Our current sequence began February 27 2019, which had all the planets in a 135 degree span between 23 Sagittarius and 8 Taurus, and lasted until March 11, when they were all between 23 Sagittarius and 16 Taurus. Then Mars transited outside the cluster, which focused all the Capricorn energies through the span between Gemini and Scorpio before it again began to approach the outer planet occupied span.
On February 21, 2020, we see Mars at 4 Capricorn trine Uranus at 4 Taurus, with all the other planets between that span. By March 8, we find Mars at 15 Capricorn tredecile Venus conjunct Uranus at 5 Taurus, a 110 degree span! That is the maximum compression for this year, with everything in late Capricorn, Aquarius, Pisces, Aries, and early Taurus.
We have another compression coming January 11, 2021, which begins with Moon conjunct Venus at 4 Capricorn trine Uranus at 7 Taurus, and then closes January 28 with Venus conjunct Pluto at 26 Capricorn and Mars at 11 Taurus, a span of only 105 degrees! This happens again March 2, 2022, with Venus conjunct Mars and Pluto at 28 Capricorn and Uranus at 12 Taurus, a span of 104 degrees!
There is no compression in 2023, and the final ones occur in mid-February 2024 with Venus conjunct Pluto at 1 Aquarius and Uranus at 20 Taurus, a 109 degree span, and again in March, with the span between Pluto at 2 Aquarius and Uranus at 20 Taurus, a span of 108 degrees. After that, Jupiter leaves the occupied outer planet span as Uranus continues to move away from Pluto and Neptune.
On A Final Note
So it would seem the area in our charts between late Capricorn and early Taurus will be the intense focus for all of us for the next few years, with each coming year reinforcing the pulse set into motion last year, and concentrated this year. Look to the aspects made by these multiple conjunctions to see what parts of your life are being strengthened and stabilized, and which parts are being challenged to change or move in a new direction.
The span between late Capricorn and early Taurus involves the "harvest sector" of the zodiac in Aquarius and Pisces, and the new "Self-realization" of the "I AM" in Aries and Taurus. Some keywords for the span are Group Activity, Contribution, Management, Federation, Perpetuation, Desire, Potency, and Substantiation. Others include Dependence, Defensiveness, Perspective, Innocence, Protection, Realization, Examination, and Experience.
So for the next few weeks, keep in mind that you have many cycles of future activity being set into motion wherever you have the last decan of Capricorn and early Aquarius which will feed the future of your life in that area of your chart. It would seem new structures, new ideas, and new group energies are going to be set into motion, so see the bigger picture, claim your expertise in whatever areas you're an expert in, and get ready for new collective activities lasting years!
Some lyrics I once wrote seem to describe what's coming: "There's a brand new breeze that's blowin' through the mountains, there's a brand new breeze that's blowing through the trees, there's a brand new way of life that's a-comin' so get ready now if you please…." Rewards will be abundant for those who have prepared and are ready to play a larger role on the stage of Life, and they're coming soon and for a long time!
© Copyright 2019 Robert Wilkinson - https://www.aquariuspapers.com
Reprinted on crystalwind.ca with persmission from Robert Wilkinson.
Credit
© Copyright 2019 Robert Wilkinson - https://www.aquariuspapers.com
About the author:

Robert wilkinson An internationally-known astrologer, author, public speaker, metaphysician, and futurist, with over 25 years experience as a counselor and educator. He has presented hundreds of public talks on all aspects of Astrology, the Eastern Wisdom tradition, the Western Wisdom tradition and promoted many mass gatherings and cultural events. Some of his specific areas of interest and expertise include personality profiles, degree patterns, integrative astrology, various aspect harmonics, among others.
Source Here
Reprinted on crystalwind.ca. with persmission from Robert Wilkinson.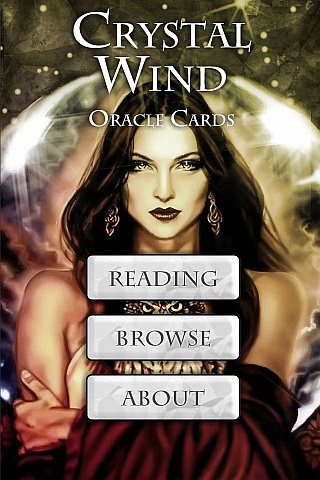 Cut Through The Illusions!
Available On

Spirit Animal Totem Of The Day!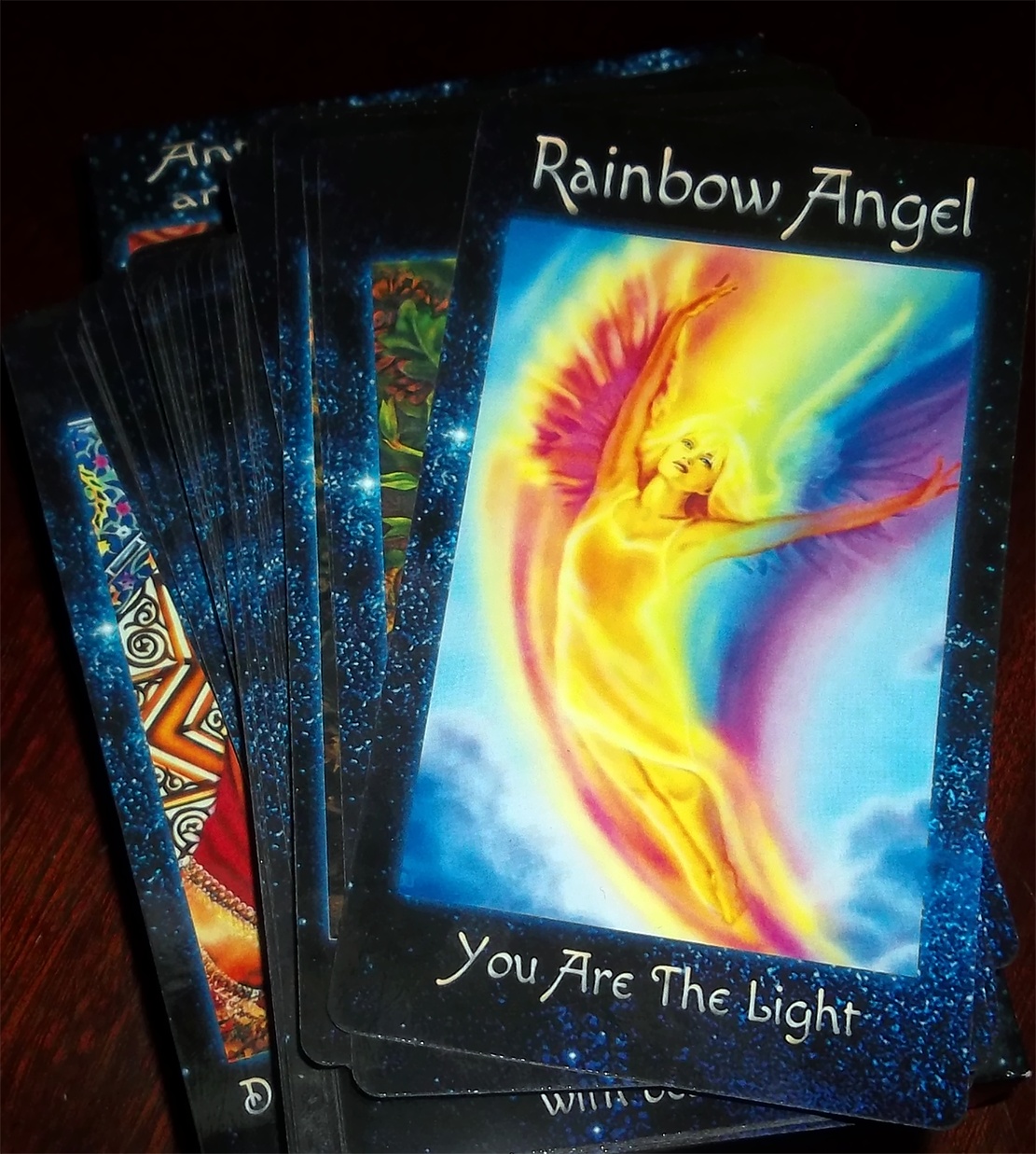 The Crystal Wind Oracle
Myth & Magic Card Deck!
Details Here!
NEW Expanded
Printed & Boxed!
Now with 58 cards!
Who is Online Now
We have 1401 guests and no members online