Support crystalwind.ca with your donation and help spread spirituality and positivity.
Blessings!
Category: Astrological News Written by Robert Wilkinson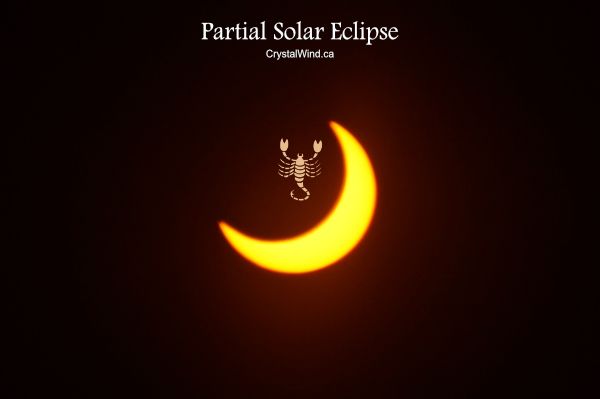 Who Does It Affect and for How Long?
This Solar eclipse will help us release many elements of our lives which are obsolete, or toxic, or no longer true for us, aiding us in a "transformation into truth" which will lead us to enjoying new views. Surrender the past and live in the present!
This puts the focus on the Scorpio South Node, which usually involves "showing what we now," and falling back on our "line of least resistance," let go of the need to hold on to destructive memories of destructive people. This again begins a new phase of long term growth by the Taurus things it brings and the Scorpio things it takes away.
There's major internal movement and external productivity, and with Venus conjunct Jupiter, major blessings and abundance for those who have done internal purifications and shown they are able to take on positions of spiritual responsibility. This eclipse will bring unusual, unexpected, or revolutionary developments due to the conjunction with Uranus, and because the eclipse triggers the Grand Irrationality via the biseptile to Pluto, you can bet the next month (and the entire eclipse span) will bring externalizations in our destiny wherever we have 11 Taurus.
This eclipse is intensely transformational, and will help us strip away the layers of superficial appearances and show us the "bare trees" in our world. This will help us get to the essentials of things beneath the appearances which often distract our perception. This eclipse is almost entirely materially and spiritually oriented, with very little social focus. This will help us "gain through subtraction," in that what is surrendered or released will help us let go of discontent and restlessness for its own sake. Some will find a delight in a new view of truth as a result of what's released..
We're now in a strange sequence of Solar eclipses where there are no oppositions, meaning there will be a lot of "self contained" energies in play and no "Tension of Opposites" other than the very wide out of orb mundane oppositions between the planets in early Scorpio and Uranus in mid-Taurus. However, as noted in a previous article, the Sun and Moon make almost no aspects to the other planets, showing that the main action is going on via the Saturn square Uranus and Mars square Neptune.
All eclipses shut something down, taking away elements of our lives no longer true for us. As this lasts 4 hours and 4 minutes but has a low magnitude, it indicates the effects of this weak eclipse will last about 4 years and 1 month. That means over the next 4 years we will go through endings in the house where we have Scorpio while being pulled into our Truth of Being wherever we have Taurus. Taurus, the line of greatest development, is the sign representing our ability to substantiate and confirm the values and resources we need to support our self-image. It stabilizes the Aries impulse so that it naturally leads to the new views, new information, new understanding, and new Spiritual Brothers and Sisters shown by Gemini.
A Solar eclipse in Scorpio takes away old things which are obsolete or no longer valued, as well as old attractions, desires, and people, creating space to focus on more appropriate ways of what to attract and how to attract it. Old desires will give way to a new attractive force bringing us new ideas, new relationships, new activities, and new mysteries to explore. So if old pleasures are no longer satisfying, it's a clear signal to find new ones!
So What's Happening Where?
Though I gave this to you recently in another article, it bears repeating here. A Solar eclipse occurs when the Moon passes between the Sun and Earth. The Moon blocks the light from the Sun and casts a shadow on Earth. In eclipse lore, where the eclipse is visible will be where the greatest effects can be expected, lasting the number of years that the eclipse is long in hours.
The coming Partial Solar Eclipse falls at 2 Scorpio at 3:49 am PDT, 11:49 am BST on October 25. The total Penumbral phase is 4 hours 4 minutes, indicating an influence lasting just over 4 years. As the magnitude is only .86 it is dim, so this eclipse is both short and weak. This eclipse will only be seen by those in Europe, northeast Africa, the Middle East and west Asia. Of course it will also profoundly impact those with planets or points around 1-4 Taurus, Leo, Scorpio, and Aquarius, as well as 16-19 Sagittarius, Pisces, Gemini, and Virgo, and 30 degrees Aries, Cancer, Libra, and Capricorn.
Because an Eclipse conjuncts the Moon's Nodal axis, the nodes are very important guides showing the line of greatest development and showing what we know. The NN shows the line of development, and because it's in Taurus, the challenge is to grow into a greater set of values, or a more aware way of using resources while letting go of old resentments and stuck feelings about past losses.
Embrace the search for more innovative ways to live as an individual on your own terms, and beware of getting lost in strong emotions about what's leaving. This North Node will further growth in all Taurus areas as it promotes growth to fill the voids left by previous Eclipses in Taurus and Scorpio. Grow toward seeing what's opening as a chance to "clean the slate of your attachments" and embrace new ways to enjoy life.
SN in Scorpio helps us eliminate old hurts, attractions and repulsions, and emotional power struggles based in buried intense feelings from the past. It can also give us opportunities to express the growing understanding of Taurus energy of the NN through "showing what we know," and moving into the line of least resistance to find happiness. Whatever is cleared out via the Scorpio SN will over time attract new forms of Taurus expression and activities.
Look to the house where this Lunation falls to see what area of your life will be impacted, just as the houses where past Solar eclipses fell have already been shutting down obsolete patterns since then. I gave you the positions and links to past eclipses in a previous eclipse article. And remember that whatever is taken away will create an attraction for something more appropriate to who you are now, and who you are becoming.
More On the Influence of Eclipses
Besides the factor of where the shadow falls, in Astrology eclipses are said to be most powerful when they conjunct the Sun, Moon, Ascendant, or Midheaven of a birth chart. When this happens it always brings endings related to the planets and sectors involved, but these can be of great benefit in clearing away old life factors which have no place in our future. As you know if you've been here for any time at all, I believe that "something's lost and something's gained in living every day..."
So this one with the eclipse tredecile Saturn (the only major aspect formed by the Sun/Moon) will being serendipity for those who "rise to the occasion" and through that "exaggeration of life problems," will be expanded into a different role involving management of group energies. The areas most affected include 1-3 Taurus/Scorpio, 5-9 Gemini/Sagittarius, 11-15 Cancer/Capricorn, 17-21 Leo/Aquarius, 23-27 Virgo/Pisces, and 29-30 Libra/Aries. If you're impacted by these aspects, there will be unique interactive gifts and blessings to whichever planet is affected.
Given a Solar Eclipse is a New Moon, then like all Lunations that work their influence over time, it triggers events related to previous celestial events, and is triggered by subsequent transits to those points. For example, we can assume this eclipse at 2 Scorpio will yield different perspectives and understanding when Mercury transits this point, and that major elements related to what's being shut down will be triggered by Mars' transit of this degree in October 2023.
Summing Up
This Eclipse, having no major aspects, could almost be considered "almost an eclipse," though of course it will work its eclipse effects wherever we have 2 Scorpio. The lack of major aspects indicates the eclipse will have its own specific influence apart from the other major aspects in play which do not involve the Sun and Moon. As with the April eclipse at 11 Taurus, this one "stirs the pot" to eliminate any impediment to our Spiritual Warrior coming forth in our ability to be pleasant and "return to simpler joys for pleasure and revitalization" as we become "more sure of ourselves" in a space "between land and sea."
We now renew our Scorpio adventure by letting go with our right hands as we receive blessings with our left! While eclipses usually take things away, this one will simultaneously bring us unique gifts which are perfectly suited to our individual circumstances, and circumstances which are perfect for our gifts. The energies are pretty much all spread out, since the eclipse has Mars as its ruler, Mars has Mercury as its ruler, and Mercury has Venus as its ruler. This eclipse will help us all figure out what matters to us, and let go of irrelevancies.
This eclipse is on the counterpoint degree in the actional-material level of desire. There is tremendous spiritual power available to those who are ready to let go of the past. See to the core of things, rise to whatever task is in front of you, be indomitable in Spirit, and you may get some sort of "spiritual promotion." With Mercury trine Mars, quincunx Neptune, and square Pluto, keep the potential in view despite the limiting factors, and by seeing the big picture, you'll grow in your part to play in the emerging Aquarian global transformation.
Because Mercury leads the Locomotive Jones pattern, this eclipse is one of finishing up paying dues in some late Libra area of our lives. Just watch out for those who nuance the truth through irrelevancies and deflections. This eclipse will be good for cutting through superficial attitudes and arguments, and offer us a period of proving what we've learned since June about our ability "to pick up and deliver spiritual power." This will cut the cord on things in the past and any karma we may have magnetized related to those things, people, and behaviors. Whether this is beneficial or stressful will be determined by how we set things into motion back when.
Because Eclipses mark endings, finish up what you need to while preparing to move in a different direction because of what will be taken away. While the North Node is in Taurus, regard these eclipses as productive for shutting down old Taurus/Scorpio things and attitudes you no longer need. Whatever is taken away will yield voids opening new ways to receive and value whatever will support our future outreach and work in the world. We demonstrate these through the house where we have mid Scorpio.
In the next part of the series, we'll explore how this eclipse will manifest and its astrological components, including Sabian Symbols, which signs will be most affected, and adjustments and changes, as well as the gifts and blessings this Partial Solar eclipse will bring. This is stabilizing, de-cluttering, relational, and visionary.
This helps us transform, let go of the past, and find new people to work and play with. By what we release, we create a void which will bring us newer, more fulfilling relationships and work. This eclipse is entirely about seeing to the core of things as we release the past and its memories, and will bring rewards to those whose "spiritual warrior" is in good shape.
We continue to move through the "birth pains" of the emerging Aquarian era. All that Jupiter opened in the way of vision and promise in 2021 will be crystallized by Saturn in 2022 and 2023. This one ends an old life and opens new community interactions, new ways of working with others, and a new feeling experience once we've severed the cord binding us to the past and any painful memories we may have. Utilize your spiritual power effectively as new horizons open. Let go of looking back and open to the wide open future!
See you soon with the next article on this Solar Eclipse!
---
Reprinted on crystalwind.ca with written permission from Robert Wilkinson. Copying this article to other blogs is strictly prohibited. It is copyright protected.
© Copyright 2022 Robert Wilkinson
Credit
© Copyright 2022 Robert Wilkinson - https://www.aquariuspapers.com
About the author:
Robert wilkinson An internationally-known astrologer, author, public speaker, metaphysician, and futurist, with over 25 years experience as a counselor and educator. He has presented hundreds of public talks on all aspects of Astrology, the Eastern Wisdom tradition, the Western Wisdom tradition and promoted many mass gatherings and cultural events. Some of his specific areas of interest and expertise include personality profiles, degree patterns, integrative astrology, various aspect harmonics, among others.
Source Here
I want to welcome all to drop by our Facebook page at Astrology Arizona and join the social media initiative going on there. Please feel free to contribute a topic, ask about a topic, or anything else related to our new group. See you over there!
Reprinted on crystalwind.ca. with written persmission from Robert Wilkinson.

© 2022 crystalwind.ca. All rights reserved. We track all IP addresses with sniffer technology. Using a VPN will not hide your IP.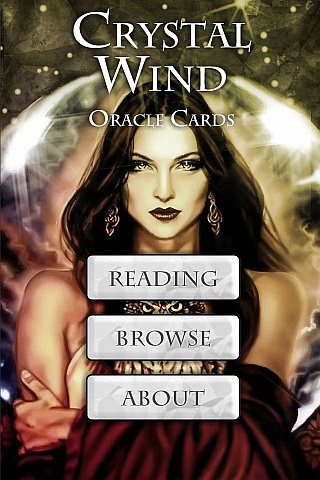 Cut Through The Illusions!
Available On

Spirit Animal Totem Of The Day!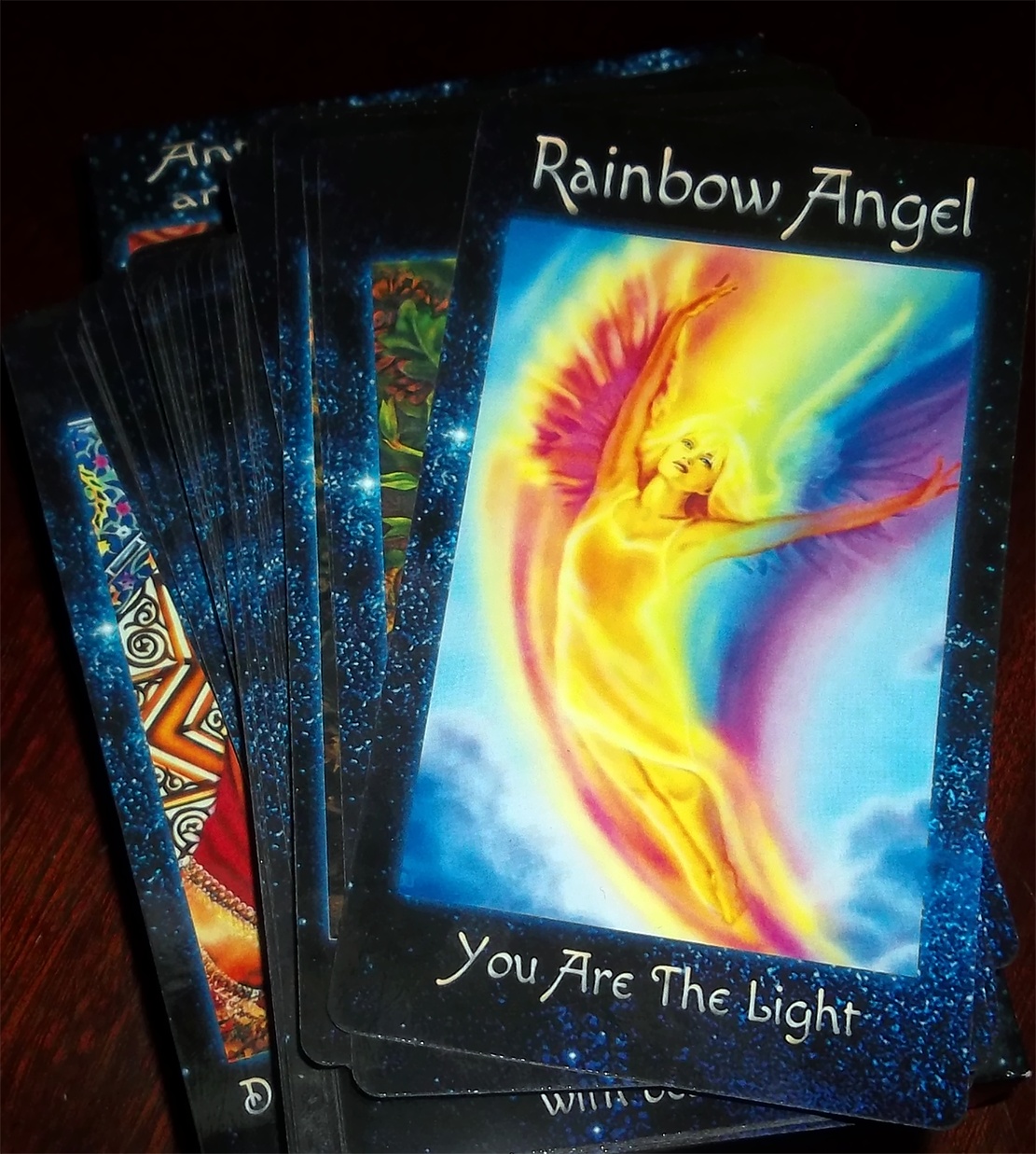 The Crystal Wind Oracle
Myth & Magic Card Deck!
Details Here!
NEW Expanded
Printed & Boxed!
Now with 58 cards!
Who is Online Now
We have 1056 guests and no members online