Category: Astrological News Written by Robert Wilkinson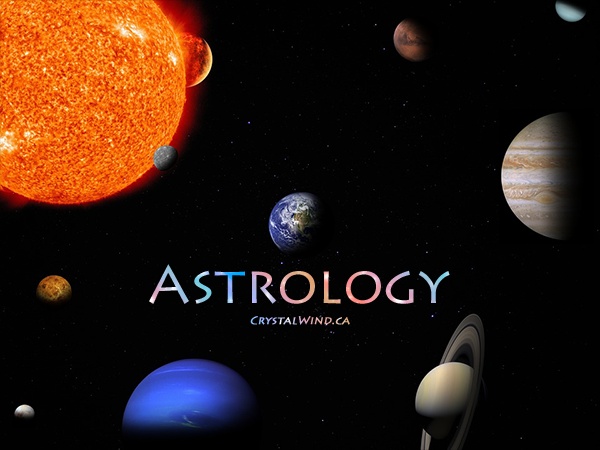 The Spiritual Field, Mercury Retrograde themes,
and Points of Dynamic Choice and Change.
Yesterday we began our exploration of major themes and important factors in the coming year. Today we continue.
The Spiritual Field – Saturn, Uranus, Neptune, and Pluto
This year Pluto moves from 27 to 29 Capricorn and back, continuing to purify us wherever it transits our charts. It's approaching its position at the American Revolutionary War, so take note of the Plutonic seeds coming forth when Venus and Mars conjunct Pluto in early March, and again when planets make squares to Pluto from 25 Libra in April, late May, and early July, since these are flashpoints when Plutonic energies can erupt.
Neptune moves from 21 to 26 Pisces, moving us through the emotional and social level of the dream state into the mental spiritual level at "the end of the end" of the zodiacal cycle. Having taken a walk with our wisdom, we've found what nourishes us, as well as a new faith and way to touch and be touched. This year we take that kinesthetic awareness into a new level of existence, where there are powers and undreamed possibilities, with an awareness of our mutual interdependence within the larger field. Unknown zones involve purification of the personality and the willingness to do our own thing in our own way and allow others the same right. This year Neptune occupies the same positions it did in 1858-59.
Uranus begins the year stationary direct at 11 Taurus, showing how our genius for working in "the garden of mind and life" has yielded concrete results. From here Uranus moves forward until it goes retrograde at 19 Taurus in August, showing an awakening to practical tasks to be done to confirm our uniqueness or individual purpose. We'll again move through seeing what we need to do our new role, cheerfully mobilize for benefit in some way while also returning to simpler joys for pleasure and revitalization as we adopt more of a live and let live attitude.
We've been building character since last August, and those efforts will show us the old answers can't confirm the new conditions. We'll mobilize our spiritual power in May and June as a prelude to a long term "cleaning of the mind and perceptions" beginning this Summer. Follow your "self-dissatisfaction" and you'll find a new expression of your purified individuality by 2023. It was last in this degree span in 1938-39.
Saturn begins the year at 12 Aquarius and moves forward to 25 Aquarius in the first 5 months of 2021. It then retrogrades back to 19 Aquarius, going direct in mid-October. It then moves forward to 23 through the end of the year, indicating that this year Saturn is teaching us about greater individual contributions we can make to our own life, as well as the lives of others, as well as the need to manage Aquarian energies in material, emotional, and social ways. This year Saturn will structure what Jupiter opened in 2021 when it transited 12-25 Aquarius, indicating that whatever training we've been doing to "pick up and deliver a higher power" will find significant expression beginning in May.
Unlike 2021, when Venus and Mars were not retrograde, this year has both of them retrograde bookending the year. Venus went RX in December 2021, and goes SD in late January, speeding up the entire year. Mars, on the other hand, begins 2022 accelerating to maximum speed during the first half of the year, and then goes SRX in late October at 26 Gemini. It stays retrograde until January 2023 when it goes SD at 9 Gemini. So this year Venus begins slow and speeds up, while Mars begins fast and then slows to retrograde. Get everything done and/or planned the first 8 months of the year, and prepare for reversals, redirections, and "undoings" the last 4 months of the year.
Mercury Retrograde Periods and Themes
This year Mercury again bookends the year with a specific theme, as it has the past four years. It went SD at 14 Sag in December 2017, and went SRX on the same degree in November 2018. That means throughout 2018 we got signs and signals all year related to our "ancestral wisdom" or "genetic wisdom." I certainly found my ancestral wisdom in a variety of ways related to that degree falling in my 5th house. This spiritual power of course was expanded in 2019 by Jupiter.
Then in Dec 2018 Mercury went SD at 28 Scorpio, and in late 2019 Mercury went SRX on the same degree, indicating that 2019 gave us all opportunities to reflect on how connected we were with the magnetic force of the Earth, and how connected we were internally.
In Nov 2019 Mercury went SD at 12 Scorpio, which is the exact degree it went SRX in October. That means 2020 was about learning how to interact with others at a higher and more refined or spiritual approach. We learned a lot through our interactive magnetism and needed a less casual approach to some interactions.
In Nov 2020 Mercury went SD at 26 Libra, which is the exact degree it went SRX in September. That means 2021 was about learning how to use both hard and soft power in dealing with situations, especially those which involved repairing or reconstructing something. We paid a lot of dues and balanced a lot of karma in 2021.
In 2022 we have all three complete Mercury retrograde periods begin in early Air signs and end in late Earth signs. This is the transition from all three 2021 RX periods in Air signs to 2023 when all three RX periods are entirely in Earth signs. Of note is that the late December 2022 retrograde begins at 25 Capricorn and goes back to 8 Capricorn, beginning the 2023 Earth sign sequence.
This year Mercury goes RX in mid-January at 11 Aquarius, showing we should all be finding new inspiration when we get away from the world and its distractions. It goes SD in early February at 25 Capricorn, showing us how to find transcendent security in relatively comfortable circumstances.
It will go RX in mid-May at 5 Gemini, giving us all a new look at how to reach beyond established forms to express new discoveries. It's a time to see what needs reforming with both care and efficiency. It goes SD in early June at 27 Taurus, indicating a period of peacefully offering our wisdom to others in dignified ways.
Its third RX for the year begins in mid-September at 9 Libra, giving us an ability to return to source for a new inspiration as we transfigure our emotional and social life. It goes SD in early October at 25 Virgo, giving us a shot at excellence and some sort of effort at educating others which will bring us recognition.
The final RX of 2022 runs into January 2023, beginning in late December at 25 Capricorn, giving us a look back at how this theme has played out in our lives since it went stationary direct in November 2021. This degree gives us reflections about how we've achieved relative spiritual security in relatively safe and comfortable conditions. This is the theme bookending 2022. It will go SD at 9 Capricorn in mid-January 2023, showing we'll be attuning to our invisible helpers in a situation involving social or emotional power.
Dynamic points of choice and change
If you've been reading my articles at The Aquarius Papers, you know the entire world has been living within an extraordinarily powerful configuration which is triggered numerous times each year, which I titled the Grand Irrationality. This involves septile series aspects made to Uranus, Neptune, and Pluto and drives the sense of "things don't make sense" and "this is irrational." Each of these aspects triggers choices and changes at "forks in the road of destiny" for each of us.
This year the configuration is triggered by Uranus biseptile Pluto from mid-April through mid-June and again between early December and mid-May 2023, creating hot zones around 29 Capricorn-3 Aquarius, 20-24 Pisces, 11-15 Taurus, 3-7 Cancer, 25-29 Leo, 17-21 Libra, and 8-12 Sagittarius. Expect things to get a little crazy, with important decisions and events around the last week of January, the first week of February, the first and second week of March, the second week of May, and the second half of July.
Generic Friction
As you know from the newsletters, I recommend that we not take transit to transit conflicts personally. Every generic conflict challenges us to express our planets in healthy ways, even though there may be massive tension in the air.
Last year we had nonstop conflict indicated by the numerous squares between planets in Taurus conjunct Uranus and planets in Aquarius conjunct Saturn. That square is now past for most of this year, but will return toward the end, bringing one last blast of those intransigent fixed energies in friction. That square has shown as the insurrection and subsequent arrests as well as the active rebellion both among legislators and the public.
This year's main aspects show Venus and Mars square Uranus around the time of the March Equinox, and Jupiter conjunct Neptune dominating all of April. This will bring major widespread changes in collective consciousness regarding the interrelationship between all of life, with an initial activation by Mars in late May 2022. That theme will dominate the next conjunction at 22 Aries in March 2035.
Mars conjuncts Jupiter at 4 Aries in late May, with the first inner planet oppositions to the outer planets happening in July, August, and September from transits in Cancer, Leo, and Virgo. The oppositions from Scorpio to Taurus happen in November, and the year ends with Mercury, Venus, and the Sun in mid-Sag all opposed Mars retrograde in late November through early December.
To sum it up, 2022 is a year of fogs and clarity, broad feelings linking us with others, and endings and beginnings, saying goodbye and saying hello. We'll find new ways to utilize the structures we've built since 2020 to find new Aquarian expressions beginning in March, so use the Spring and Summer wisely, since when Mars begins to slow to retrograde in mid-September, agitation could be up with efficiency nowhere to be found.
This year, stay focused on confirming your new conditions of life with a sense of your larger spiritual community and your connection to the World Soul. We are approaching the end of the Pluto in Capricorn era, so resist the hyper-coercion in the air, be discerning about your spiritual function in the larger group work, and remember this is the "pre-dawn" of an entirely new era in human development. Keep your eyes on the emerging 20 year Aquarian era in the context of this new 200 year era where we leave Earth behind and move into being more focused on Air and larger themes of interrelatedness, shared ideas, cooperation in building for the future, and a detachment from materialism and materialistic ways of looking at the world and life.
Reprinted on crystalwind.ca with written permission from Robert Wilkinson. Copying this article to other blogs is strictly prohibited. It is copyright protected.
© Copyright 2022 Robert Wilkinson
Credit
About the author:
Robert wilkinson An internationally-known astrologer, author, public speaker, metaphysician, and futurist, with over 25 years experience as a counselor and educator. He has presented hundreds of public talks on all aspects of Astrology, the Eastern Wisdom tradition, the Western Wisdom tradition and promoted many mass gatherings and cultural events. Some of his specific areas of interest and expertise include personality profiles, degree patterns, integrative astrology, various aspect harmonics, among others.
Source Here
© 2022 crystalwind.ca. All rights reserved.
---
CrystalWind.ca is free to access and use.
Please support us with a small gift of $11.11 or $22.22 or $33.33.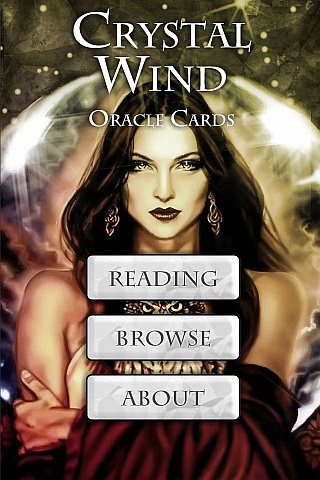 Cut Through The Illusions!
Available On

Spirit Animal Totem Of The Day!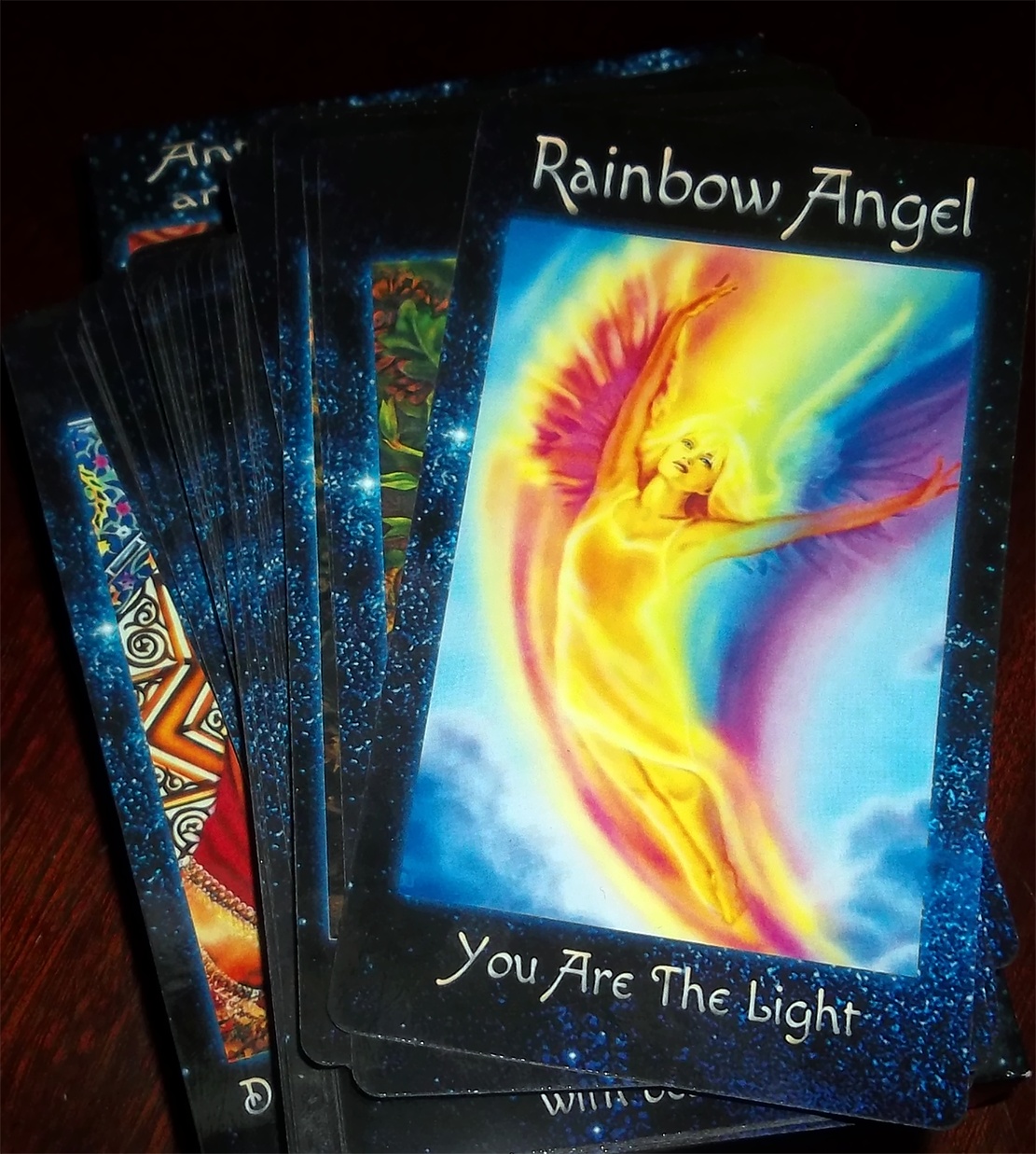 The Crystal Wind Oracle
Myth & Magic Card Deck!
Details Here!
NEW Expanded
Printed & Boxed!
Now with 58 cards!
Who is Online Now
We have 1772 guests and no members online