Category: Moon Cycles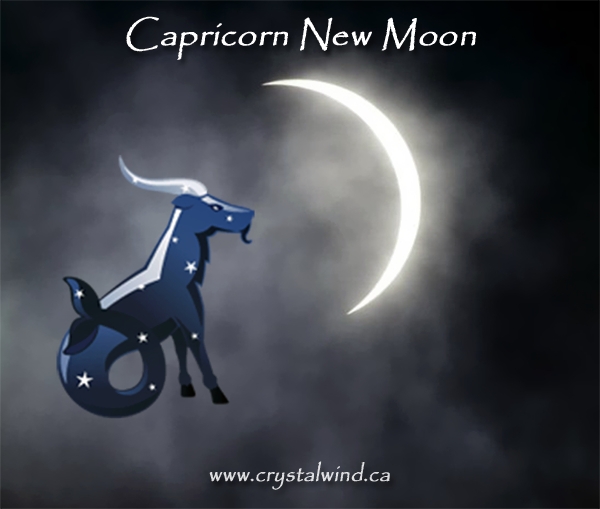 Dear Friends,
New Moon is Saturday, January 5 at 6:28PM Mountain Standard Time (MST).
This New Moon comes with the first eclipse of the year, a partial solar one, initiating a time frame of a couple of weeks of intense inspiration to "clean it up". Especially supported during this time is working with relationships and any emotional content. Your relationship to yourself as well as your relationship to others is included in this focus. Heal old wounds, forgive the past, clear up communication and set some boundaries against unwanted attention and energy. If you have not already contemplated your goals, releasing past ones and creating new ones, this would be a good time to do it.
Blessings,
Lena
Astrological Notes:
New Moon in Capricorn ~ Partial Solar Eclipse
Sun and Moon in Capricorn ~ 15º
Sat. Jan 5, 2019, 6:28 PM Mountain Standard Time
(Sun. Jan 6, 2019, 1:28 AM Greenwich Mean Time)
Not only is it Capricorn month and Capricorn New Moon, but it's Capricorn Year! We have THREE, 3, eclipses in Capricorn this year 2019:
Jan 5 15º Capricorn – solar
July 16 24º Capricorn – lunar
Dec 25 4º Capricorn – solar
And what 2019 is doing is preparing us for a major lineup of planets in Capricorn in 2020 with Saturn, Pluto, Jupiter in conjunction as main players. At that time we will see the reset and new beginnings of three cycles:
Jan 12, 2020 Saturn/Pluto conjunction 22º with Sun, Ceres and Mercury in Capricorn (reset of a 33-38 year cycle).
April 5, 2020 Jupiter/Pluto conjunction 24º Capricorn (recurs on June 30) (reset of a 13 year cycle)
Dec 21, 2020 Jupiter/Saturn conjunction 0º Aquarius (reset of a 20 year cycle)
Well, I say we get comfortable with Capricorn gifts and challenges because we will be dancing them in all their variations beginning with this New Moon eclipse as a microcosm and continuing for the next two years 2019-2020 and beyond. And did I mention the North Node is in Cancer, our point of growth, and South Node is in Capricorn, where we are releasing the past? Actually we have all these eclipses in Capricorn precisely because the Nodes are in Cancer/Capricorn – Eclipses always are aligned with the Nodes; the Nodes are the point where the Sun, Moon, Earth cross paths and can block the light of each other when they all line up – a powerful example of the mysterious beauty, precision and order of our solar system.
Capricorn is the earth sign marking the first day of winter solstice in the Northern Hemisphere. It is ruled by the lean sternness and mastery of Saturn, Lord of Time. The fishtailed goat climbing the mountain of the material world one step at a time from the depths of the ocean to the top of the mountain symbolizes Capricorn. The Goat is focused, ambitious, disciplined. Here we learn to make a far-sighted plan and stick to it. Will we pass the test of time and meet our goals and manifest our intentions? Can we conjure up the perseverance to take the next step and the next even when we are confronted with fatigue and doubt, resistance? Can we get our inner Frodo to toss that ring of ego distortion back into the fire at the top of the mountain at this time of huge transition? Capricorn is your ally here. As cardinal earth sign, with Saturn as ruler, Capricorn values integrity, loyalty, quality, and the leadership that holds a family and community together. Capricorn/Saturn will test you, maybe thwart you, but ultimately strengthen and mature you. Here's where you get pushed out of your comfy nest-rut to see if you can muster up some discipline, get real, take responsibility for your life, show up, delay gratification, get practical and make your dreams real.
With Capricorn ruling the knees, joints, and tendons and Saturn covering the skin, nails, teeth and bones, you see how this rules the structures of our bodies. It also rules the structures of our society (through association with the 10th house) like financial institutions, corporations, government, bureaucracies. Saturn is now in its own sign of Capricorn since Dec. 21, 2017 joining Pluto who entered Capricorn intent on transforming our structures just about the time Obama was elected and the economy entered a death and rebirth cycle in 2008. This Capricorn cycle, long and drawn out as it is, is here to help us break up the old structures of systems and of consciousness so we can invite in more love, spiritual clarity, connectedness and cooperation and bring that into our bodies and way of life here on the most beautiful planet in our solar system. Yes, it's darkest before dawn and we are being taxed emotionally, mentally, physically, every which way, but think of these transitional times so relentless as fully supported by Capricorn's strength, persistence and ability to go the distance ~ exactly the staunch ally we need – exactly the Sam Wise backup that sees the task to completion.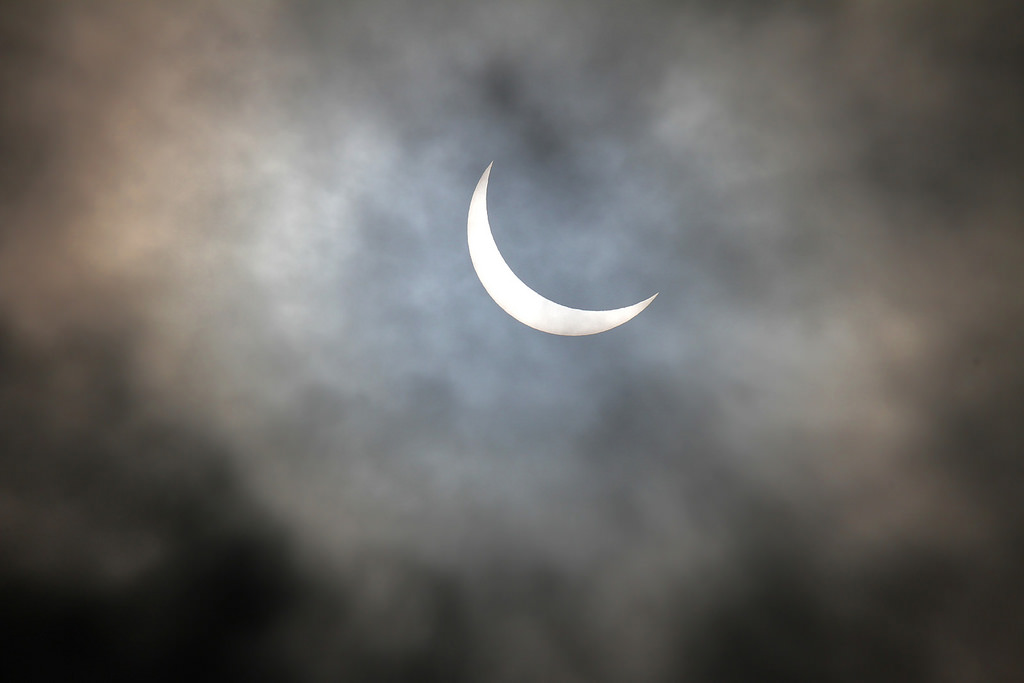 This Capricorn New Moon magnified by a solar eclipse (visible mostly in China, Mongolia, Russia, Japan, western Alaska) is the perfect portal to enter the current mini Capricorn era. Mercury, Saturn, Moon, Sun, Pluto and South Node all align in Capricorn forming a powerful stellium like a huge magnifying glass that highlights wherever you have Capricorn in your chart. Saturn is ruler of this New Moon chart with a strong sextile to Neptune in Pisces bestowing opportunities and easy liaison and alliance with the invisible world. Neptune will inspire you to use your visionary abilities, your imagination and intuition to see how to heal what is separate from Spirit and to dream the next level of your opening to compassionate self-acceptance. Let music, art, dance, the mystical and the metaphysical be your medicine and antidote to any quagmires of 'self-criticism, self-isolation, and self-absorption' that can be the darker side of Saturn. The calendar New Year naturally invites new beginnings, an eclipse invites a reset, and Capricorn invites you to create the boundaries and commitment to the plans you want to manifest and the obligations you want to fulfill.
When Uranus turns direct on Jan 6 (28º Aries) and heads back to Taurus, we are further buoyed by a two-month period without any retrograde planets! It's full speed ahead until Mercury's first retrograde of the year on March 6, so use the momentum to take the next steps to fill your life with new energy and inspiration. You've released and let go of so much old baggage that now you are lighter and clearer than ever before and ready for some forward movement and accomplishment. Uranus works with the Nodes in Cancer/Capricorn helping us identify our true security and source of nourishment as the planet wields its crystalline sword to clear the way of what stands in the way of our own true nature and the next phase of our evolution.
It's clearly an earth element dominant year, and this first eclipse is exemplary with seven planets in earth and water signs, emphasizing the feminine, yin qualities, and in addition, no air planets in this New Moon cycle chart at least until the end of January. So do what you can to remember to bring in balance, objectivity (facts) and flexibility when situations are getting stuffy and you need some air!
The following times are in Mountain Standard Time (MST)
01/20 Sun enters Aquarius 1:59 AM MST
01/20 Leo Full Moon Lunar Eclipse 0º Leo 10:17 PM MST
02/04 Aquarius New Moon 15º 2:04 PM MST
Image by CrystalWind.ca
LENA STEVENS
Lena is an internationally known teacher and shamanic practitioner. She apprenticed for 10 years with a Huichol Shaman from Mexico and has studied cross cultural shamanic healing from numerous traditions including the Amazon basin, Native American, Northern European and Siberian. Lena has taught and worked with individuals, groups, businesses and communities for the past 25 years, helping to bring shamanic nature based wisdom back into people's lives. One of her specialities is the woven song tradition of the Shipibo tribe in the Peruvian Amazon, the singing of Icaros or healing songs. The individual healing work with these energy patterns through song and other shamanic techniques has had a powerful impact on her clients. Lena is the co-author of the "Secrets of Shamanism, How to Tap the Spirit Power Within" and a contributor to "The Power Path". Along with husband and partner Jose, she is the co-founder and one of the primary instructors of Power Path Seminars and the School of Shamanism.
Source Here
---
CrystalWind.ca is free to access and use.
Please support us with a small gift of $11.11 or $22.22 or $33.33.
Spirit Animal Totem Of The Day!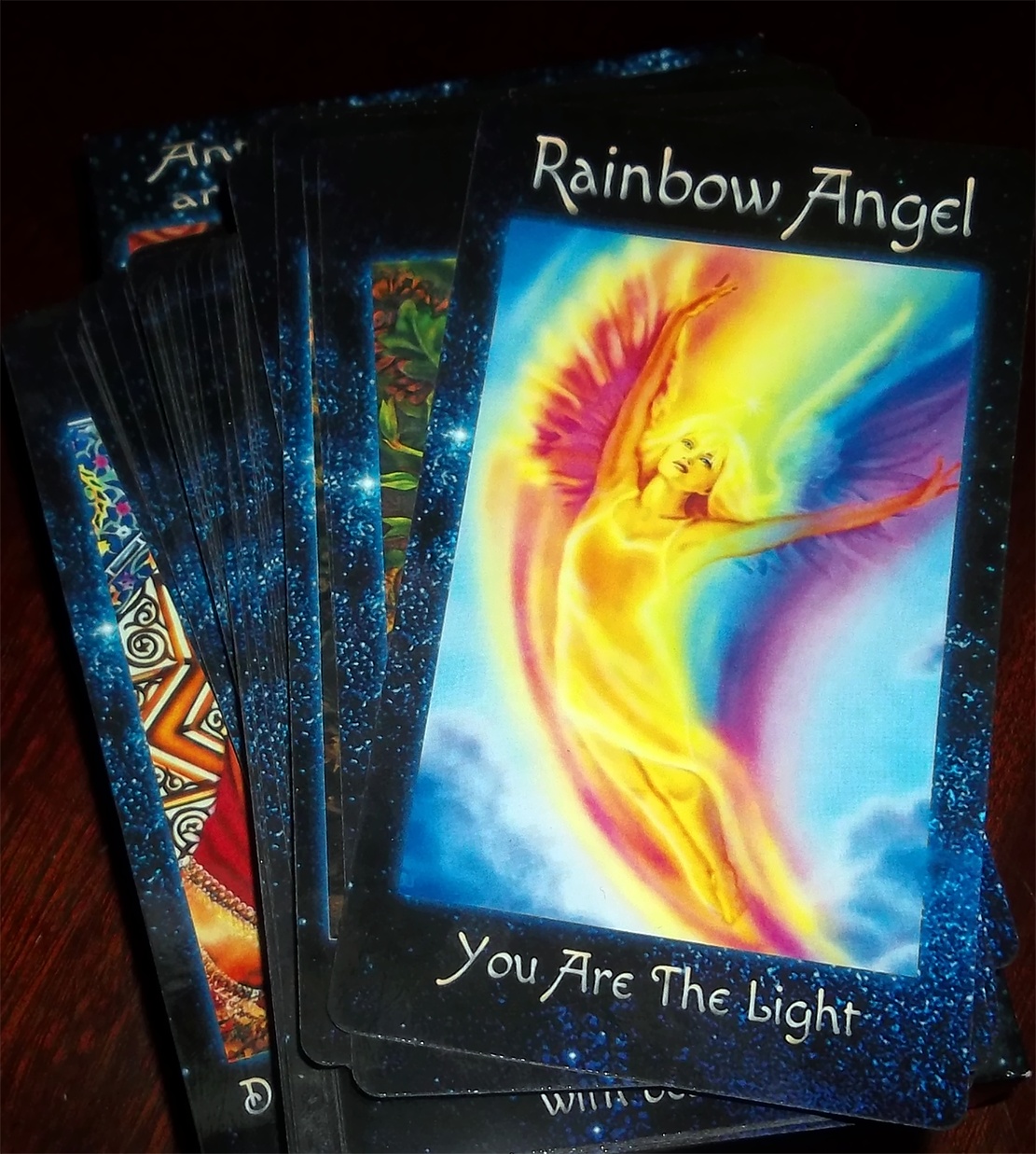 The Crystal Wind Oracle
Myth & Magic Card Deck!
Details Here!
NEW Expanded
Printed & Boxed!
Now with 58 cards!
Who is Online Now
We have 1737 guests and no members online