Category: Runes Written by Jan Erickson Views: 1633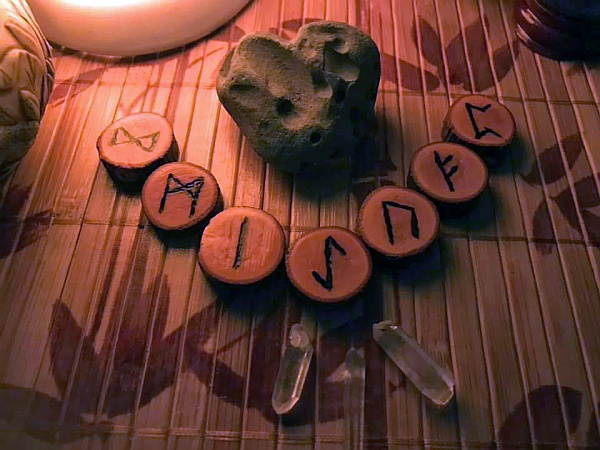 As a new week begins, let's take a look at the upcoming influences. As always, I'm looking at each day's numerology, Elder Futhark rune, and Moon information derived from both traditional astrology and Human Design's use of the I Ching. The runes appear below.
Sunday, 8 March 2020
Numerology – 8 – practical matters, leadership, responsibility, Saturn, Libra, Cheth, judicial power, intellect, universal harmony, cube, justice, regeneration
Day – Sunday is a day governed by the Sun reflecting success, joy, protection, power, confidence, and health
Rune – Dagaz (22) – Water element, new day, dawn, endings and beginnings, conclusion, daylight, awakenings, all doors open, all options available
Human Design (I Ching) Moon position – Gate 4 Line 5 Seduction suggesting the intention to use others as a shield to avoid responsibility or punishment
Astro Moon Position – Leo until Virgo at 3:48 AM PDT – emotions may impact physical health today particularly if stress is a factor. Avoid a self-critical focus.
New opportunities may arise this week involving leadership, however, guard against using that honor to secure your own personal gain at the expense of others. Own your own responsibility for whatever progress or lack thereof that's achieved.
Monday, 9 March 2020
Numerology – 9 – completion, Mars, Scorpio, Theta, Ennead, endings
Day – Monday is a day governed by the Moon and involves healing and intuition along with feminine magicks
Rune – Mannaz (20) – Earth element, humanity, integration, mind/body/Spirit connectin, individual within society, thought rune, memory
Human Design (I Ching) Moon position – Gate 40 Line 3 Humility suggests intentional avoidance of attention, especially that which is negative
Astro Moon position – Virgo – emotions may impact physical health today particularly if stress is a factor. Avoid a self-critical focus.
Interactions with others may be challenging with emotions potentially affecting our physical health. We can talk ourselves into all sorts of emotional drama, so take a reserved approach and avoid self-criticism and doubt.
Tuesday, 10 March 2020
Numerology – 10/1 – Sun, Leo, new beginnings, wholeness, unity, self, intuitive knowledge, Monead, First Cause, Aleph, Alpha
Day – Tuesday is governed by Mars and is filled with passion and energy
Rune – Isa (11) – Water element, Norn (Verdandi) of the present, ice, becoming, stillness, contraction, will development, focus, consciousness, freezing unwanted behavior or situations
Human Design (I Ching) Moon position – Gate 6 Line 2 The Guerillasuggesting the ability to succeed in spite of an inferior position using an intrinsic awareness of timing.
Astro Moon position – Virgo until Libra a 3:03 AM PDT indicating the need for harmony and peace along with increased sociability and partnership experiences
Isa provides the Master Number influence of alignment in Source Presence suggesting that when Spirit informs our perceptions, we experience balanced energy exchange with others. Additionally, success possible when employing an intuitive sense of timing.
Wednesday, 11 March 2020
Numerology – 11 – illumination, awakening, Master Number
Day – Wednesday is governed by Mercury and involves communication, reason, and intellectual expression
Rune – Eihwaz (13) – Air/Fire, the connection between opposites, as above so below energy, the link between realms, trance work, protection
Human Design (I Ching) Moon position – Gate 18 Line 6 Buddhahooddescribes the perfected form and shared values purpose
Astro Moon position – Libra describing the need for harmony and peace along with increased sociability and partnership experiences. Decisiveness, however, could be challenging.
The 11 Master Number energy is still influencing due to the day itself reinforced by the I Ching influence of Buddhahood. With the Moon still in Libra, balance, justice, and a higher relationship resonance are possible today. Eihwaz provides the link between Higher Self and ego allowing negative or judgmental egoic perceptions to transmute into loving Spirit.
Thursday, 12 March 2020
Numerology – 12/3 – catalyst, triple aspects, mind/body/Spirit, imagination, Jupiter, Capricorn, Triad, Gimel, Gamma, G, virtue, analogy, past/present/future, Hecate, triangle, Norns, Aum
Day – Thursday is governed by Jupiter and involves expansion and benevolence
Rune – Uruz (2) – Water element, primal forming essence, health, endurance, healing, strength, aurochs, energy shaping matter
Human Design (I Ching) Moon position – Gate 32 Line 4 Right is Mightdescribes maintaining one's fundamental values during periods of change.
Astro Moon position – Libra until Scorpio at 2:29 AM PDT – emotions may run high today and drama of all kinds may result.
Change is catalyzed by both the expansive impact of Jupiter as well as the three numerology for today. The presence of Uruz suggests that the energetic impact is fundamental and intrinsic describing an underlying process that is a primal forming essence and not the action itself. Be aware of your effect while maintaining your values.
Friday, 13 March 2020
Numerology – 13/4 – Sun, Sagittarius, foundation, structure, sensation, materialism, Tetrad, Daleth, Delta, D, divinity, masculine resonance, robust, Hercules, Mercury, justice, Tetragrammaton, Aum Mani Padme Hum, elements, seasons
Day – Friday is governed by Venus and involves love, balance, and harmony
Rune – Fehu – Fire element, wealth, abundance, cattle, life force, the sending energy for magickal workings, growth, success, invoking force
Human Design (I Ching) Moon position – Gate 44 Line 2 Managementdescribes integrated shared purpose with others
Astro Moon position – Scorpio – we may create emotional drama today, particularly if under stress. Seek a still point, draw back your energy and align within.
Given that I was born on October 13th (albeit on a Sunday), I've never believed that Friday the 13th is unlucky. Yes, many of my ancestors who were Templar Knights were likely burned either on that day in 1307 or the edict was issued that day, I'm not sure. But still, many did escape that fate so it is what it is.
With Fehu in play, sending energy is also active. Use that invoking force to cast the intention of harmony and unity with others so that a shared purpose may be achieved.
Saturday, 14 March 2020
Numerology – 14/5 – change, Quintessence, Mercury, Cancer, feminine, elemental solids, justice, pentagram, Seal of Solomon, protection from evil, safety
Day – Saturday is governed by Saturn and involves binding, slowing, and resistance
Rune – Perthro (14) Water element, birth, womb, chance, well of Wyrd, childbirth, healing, understanding fate, cause/effect, synchronicity, cauldron, divination
Human Design (I Ching) Moon position – Gate 43 Line 5 Progression depicts the awareness when new insights can be shared with others to promote progress or change
Astro Moon position – Scorpio until Sagittarius at 4:10 AM PDT suggests a need for independence and adventure. Travel about today and explore new horizons.
Whenever Perthro presents in a runecasting it suggests that fate or the unknown is in play. The five numerology suggests change is in progress and Saturday's slowing effect allows us to take stock of what's transpired over the week and what is yet to come. As emotions settle from Scorpio's effect on the Moon and a more independent focus takes hold as the Moon travels into Sagittarius, take time today to plan for the future.
Until next time…
Blessings to all!
Jan: Witch, Empath, Herbalist, Author, Reiki Master, Kenpo Black Belt, Beekeeper, and Goddess Blessed
Credit
About Jan Erickson
Jan Erickson is an empath and a witch in her Crone years. She has a BA in Psychology, and facilitated her two sons' homeschooling efforts. Jan earned her Black Belt in Kenpo Karate in 1991, after which she taught along side her husband in their dojo. Herbalism has always been a part of Jan's life, and after suffering with rheumatoid arthritis for 13 years, she became a cannabis patient and healed. Living on the High Desert of Central Oregon with her husband of 40 years, Jan writes the blog, Stepping Aside, gardens, is a mom to bees and two sons, and continues to study herbs. And in July, 2017, Jan and her husband became grandparents!
CrystalWind.ca is free to access and use.
Please donate a small gift of $11.11 or $22.22 or $33.33.
Thank you!
ॐ Namasté - Blessings!

© 2008-2020 crystalwind.ca. All rights reserved.
Featured Articles: Runes
Runes

Open or Close

Overview

Runes are a method of divination similar to the Tarot or the I Ching. The difference is that Runes are a set of 25 stones instead of 78 cards or a set of sticks with patterns. As with the Tarot, most of the Runes may be rightside up, or up side down, the meaning differing with the case. There are also some Runes that can not appear up side down. In practice, the Runes may be made of any material; ceramic, stones, sticks, or drawn on cards.

Read More

Divination Using Runes

Open or Close

Runes originated with the ancient Etruscans and were spread upwards throughout the Alpine regions to Northern Europe via the trade routes. The Germanic tribes took them and adapted them to their own needs and uses. The oldest and most widespread of the Germanic runes are the Elder Futhark or Common Germanic Runes. The word rune, which occurs in various forms in Germanic and Celtic languages, means "a mystery" or "holy secret" that is "whispered".

Runes were traditionally carved into bone, wood or stone which accounts for their angular shape. The lack of curves made it easier to create the shapes in either hard wood or stone.

Read More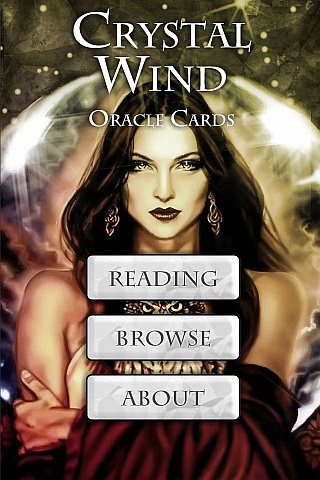 Cut Through The Illusions!
Who is Online Now
We have 711 guests and no members online