Category: Runes Written by Jan Erickson Views: 1063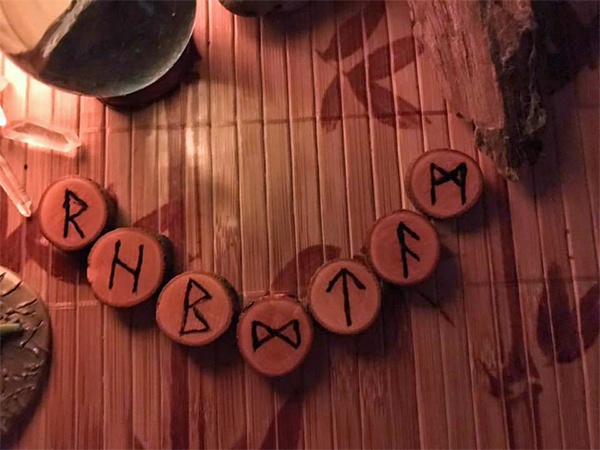 As a new week begins, let's take a look at the upcoming esoteric influences. As always, I'm looking at each day's numerology, Elder Futhark rune, and Moon information derived from both traditional astrology and Human Design's use of the I Ching. The runes appear below.
Sunday, 23 February
Numerology – 23/5 – change, Quintessence, Mercury, Cancer, feminine, elemental solids, justice, pentagram, protection, safety
Day – Sunday is a day governed by the Sun reflecting success, joy, protection, power, confidence, and health
Rune – Raidho (5) – Air element, soul journey, partnership, process over goal, harmonious movement, integration, rhythm, cycles, justice
Human Design (I Ching) Moon position – Gate 30 Line 3 Resignation describes the acceptance of reality as it is
Astro Moon Position – New at 7:31 AM PST; Pisces – we may experience increased emotions and sensitivity in our interactions with others. Intuition and imagination are strong and maintaining a balance between mind, body, and Spirit is preferred
Any change that occurs today should be viewed from a place of non-resistance. Emotions may be in flux and with sensitivity also high, perceptions may cloud reality and we may find it difficult to see the truth of the situation. New beginnings are possible with the New Moon in effect; however, allow emotions, and the energy surrounding them, to settle before coming to any final decision or conclusion.
Monday, 24 February
Numerology – 24/6 – Higher Self, Venus, harmony, balance, perfection, Taurus, benevolence, peace, health, truth, marriage, rebirth, Merkaba
Day – Monday is a day governed by the Moon and involves healing and intuition along with feminine magicks
Rune – Hagalaz (9) – Water element, witch rune, Hella, destruction but within intentional boundaries, hail, Norn rune of the past, celestial ice egg, protection, luck, trance work
Human Design (I Ching) Moon position – Gate 37 Line 4 Leadership by example describes the rising of a leader within a group through honorable behavior or means
Astro Moon position – Pisces – emotions continue to be in flux with sensitivity again high today. We may feel compelled to provide emotional support to someone so remember that compassion can often be best expressed by listening instead of offering solutions.
Still feeling the effect of the New Moon in Pisces, reinforced by the transmutational effect of Hagalaz, we may be asked to take a central role in determining the fate or outcome of a situation or decision made. However, compassion appears to be at the heart of choices made so that the potential for progress is preserved. See the bigger picture and let any advice reflect a more reasoned or balanced perspective so that all concerns are addressed.
Tuesday, 25 February
Numerology – 25/7 – magick, original creation, the balance between dark/light, Zain, Zeta, Z, Moon, Aries, the septenate universe, 7 Cosmic Rays, seven sacred planets, Pleiades, seven planes of being
Day – Tuesday is governed by Mars and is filled with passion and energy
Rune – Berkano (18) – Earth element, fertility, birth, family, protection, new beginnings, healing, growth, projects to fruition, birch tree
Human Design (I Ching) Moon position – Gate 22 Line 4 Sensitivity describes awareness that modifies behavior when a sensitive response is required
Astro Moon position – Pisces until Aries at 10:47 AM PST – split energy day with compassion and sensitivity transitioning into decisiveness and a more external focus. Patience and tact may be lacking.
As Mars energy increases today, we transition away from a more sensitive and reserved nature into one that gets things done. During that time, patience, along with tact, may decrease, so it makes sense to employ the energy of the seven to express a better balance between will and emotion.
Wednesday, 26 February
Numerology – 26/8 – practical matters, leadership, responsibility, Saturn, Libra, judicial power, intellect, universal harmony, cube, justice, regeneration
Day – Wednesday is governed by Mercury and involves communication, reason, and intellectual expression
Rune – Dagaz (23) – Water element, new day, dawn, endings and beginnings, conclusion, daylight, awakening, all doors open, all options available
Human Design (I Ching) Moon position – Gate 25 Line 5 Recuperationsuggests taking time out to allow awareness to foster inner healing
Astro Moon position – Aries – both initiative and motivation are strong today and the energy is there to pursue new projects and to accomplish tasks. Remember, however, that a single-minded focus can also foster impatience with others which may impact your intended outcome.
With clarity of expression potentially impacted during Mercury retrograde, a higher perspective fostered by the day's overall eight energy may assist by preventing our eagerness from overshadowing integration and harmony with others. All doors are open right now and a new way forward is possible, so remain in observer mode so that you avoid pitfalls brought on by a more controlling approach.
Thursday, 27 February 2020
Numerology – 27/9 – endings, completion
Day – Thursday is governed by Jupiter and involves expansion and benevolence
Rune – Tiwaz (17) – Air element, spiritual warrior, faith, justice, idealistic male, oaths, self-discipline, Tyr, legal matters, sacrifice
Human Design (I Ching) Moon position – Gate 21 Line 6 Chaos indicates crisis stemming from ineffective leadership or action
Astro Moon position – Aries until Taurus at 11:30 PM PST (VOC 7:24 PM to 11:29 PM) – split energy day where action and a single-minded focus transitions to one that is more routine-oriented in the evening which will likely take place when the Moon turns Void of Course. Use the evening to allow energies to settle into a more diligent focus.
It appears that the Aries effect may be more stimulating than helpful and that moving into Taurus may provide the structure or focus that was lacking. Ego may have overshadowed a Higher Self perspective and now it's time to reassess our approach. Allow a diligent focus to spot anything you may have missed and then get back on a more self-disciplined path.
Friday, 28 February 2020
Numerology – 28/1 – Sun, Leo, new beginnings, wholeness, unity, self, intuitive knowledge, Monad, First Cause, Aleph, Alpha, A
Day – Friday is governed by Venus and involves love, balance, and harmony
Rune – Ansuz (4) – Air element, Odin's rune, divine message, Spirit communication, eloquence, creation, Higher Self, divinity, clarity
Human Design (I Ching) Moon position – Gate 42 Line 6 Nurturing describes the intrinsic ability to nurture others
Astro Moon position – Taurus – a persistent and diligent approach are both favored today as the feeling of new beginnings continues this week. The self-oriented focus felt earlier this week has transitioned to a service-to-others approach where Spirit can control the message. Use the energy of Ansuz to foster clarity, eloquence, and a higher perspective.
With the overall 22 energy for the year, it appears that soul-manifested change is unfolding and Raidho, Sunday's rune, suggests an integrated and harmonious journey could be the result. A higher message of awakening to a shared level of purpose is being heard by all. The only question now is how many are listening?
Saturday, 29 February 2020
Numerology – 29/11 – Master Number for illumination and enlightenment
Day – Saturday is governed by Saturn and involves binding, slowing, and resistance
Rune – Mannaz (20) – Earth element, humanity, integration, mind/body/Spirit connection, individual within society, thought rune, memory
Human Design (I Ching) Moon position – Gate 24 Line 1 The sin of omissiondescribes the belief that the end justifies the means and the ultimate problems that brings
Astro Moon position – Taurus suggesting a continued focus on structure and routine, particularly if undergoing change. Focus on the bigger picture but maintain control over the details lest they become lost in the shuffle.
Master Number energies are again in play today following the two energetic gateways in effect during last week. A greater force is at work, carrying humanity in the direction of illumination and ascension. The issue today is found in the message from the I Ching cautioning against the sin of omission and the belief that the end justifies the means.
Whether this is reflecting something personal in our lives, or it refers to the ongoing deception we're collectively expected to deal with on a daily basis, any lack of transparency experienced in our lives at this juncture should be suspect.
Until next time…
Blessings to all!
Jan: Witch, Empath, Herbalist, Author, Reiki Master, Kenpo Black Belt, Beekeeper, and Goddess Blessed
Credit
About Jan Erickson
Jan Erickson is an empath and a witch in her Crone years. She has a BA in Psychology, and facilitated her two sons' homeschooling efforts. Jan earned her Black Belt in Kenpo Karate in 1991, after which she taught along side her husband in their dojo. Herbalism has always been a part of Jan's life, and after suffering with rheumatoid arthritis for 13 years, she became a cannabis patient and healed. Living on the High Desert of Central Oregon with her husband of 40 years, Jan writes the blog, Stepping Aside, gardens, is a mom to bees and two sons, and continues to study herbs. And in July, 2017, Jan and her husband became grandparents!
CrystalWind.ca is free to access and use.
Please donate a small gift of $11.11 or $22.22 or $33.33.
Thank you!
ॐ Namasté - Blessings!

© 2008-2020 crystalwind.ca. All rights reserved.
Featured Articles: Runes
Runes

Open or Close

Overview

Runes are a method of divination similar to the Tarot or the I Ching. The difference is that Runes are a set of 25 stones instead of 78 cards or a set of sticks with patterns. As with the Tarot, most of the Runes may be rightside up, or up side down, the meaning differing with the case. There are also some Runes that can not appear up side down. In practice, the Runes may be made of any material; ceramic, stones, sticks, or drawn on cards.

Read More

Divination Using Runes

Open or Close

Runes originated with the ancient Etruscans and were spread upwards throughout the Alpine regions to Northern Europe via the trade routes. The Germanic tribes took them and adapted them to their own needs and uses. The oldest and most widespread of the Germanic runes are the Elder Futhark or Common Germanic Runes. The word rune, which occurs in various forms in Germanic and Celtic languages, means "a mystery" or "holy secret" that is "whispered".

Runes were traditionally carved into bone, wood or stone which accounts for their angular shape. The lack of curves made it easier to create the shapes in either hard wood or stone.

Read More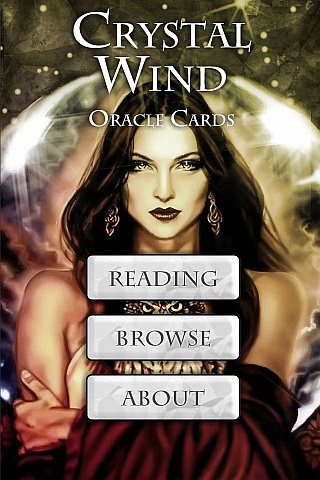 Cut Through The Illusions!
Who is Online Now
We have 1553 guests and no members online