Category: Inspired Paths Written by Amanda Lorence Views: 1231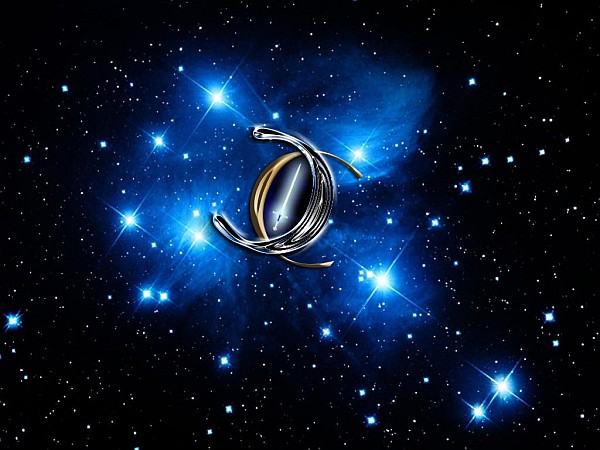 As we feel, merge with our HIGHEST perception of LOVE so far, that very act of being Love and being present to FEEL Love, has the effect of opening us up to MORE expansion of the Love WITHIN. It is felt physically and known, mentally, emotionally, etherically. The more we ARE Love, the more we expand our current perceptional experience of Love.
What we call Love, has an infinite and unfolding energetic frequency (of Hertz) we each increase, feel into with higher and higher perception. Allowing us to FEEL Love to greater and greater depth of PURITY (original form).
As awakened beings, this is exactly what changes, as we BE and feel Love within. We expand INTO, a knowing and experience of a PURER version of Love, we then express out.
At our human lower energetic frequency level when we are 'unawakened', we can love family, partners, friends, animals, nature, God. Each, so CAPABLE of feeling 'Love'. IF, our mind has not chosen to close off from our Heart. This ability at our unawakened level is an intentional design, to feel and experience Love. It allows us to feel Love, God's energy, at initial HUMAN HERTZ degrees of energetic frequency within the Third dimension. If you imagine God's Love, at It's highest, that created from HIGHEST FREQUENCY, by expanding OUT, expressing that energy frequency out, then loving unconditionally all of it's own creations in NOW moments, and then examine our Love at unawakened human level, you will understand the shear difference I am referring to. We were created into the human form as a microcosm of the macrocosm. The difference, is the experience of LOVE (God's energy) based on perception. Or more accurately, the experience of Love based on the degree of consciousness met by the human being via frequency.
We, when unawakened (3D), and even partly into our awakening journey (4D) will feel Love. Yet due to distorted misperceived experiences that create programming patterns in our mind, we can Love, for human reasons that intend, by the ego mind, to safeguard the human being from harm. Some examples of Love with the Ego mind operating to safeguard would be:
To give out love, in order to be loved back.
To be love to another as an alternative to being on our own.
To love another only if certain needs we have (distorted conditions), are met.
To only express love, if we receive love, first.
To give love, in order to gain something we want (material, emotional, physical).
To give love, in order to siphon another's various energetic values.
To give love because we feel we are expected to.
To love because we feel we are responsible for another's state.
This unawakened LOVE, is nevertheless a degree (Hertz) of Source Love (Source energy) felt and experienced in exact relation to the energetic Hertz frequency of the human being as energy.
As we awaken, work through our distorted patterns of the mind, we become step by step, a higher energetic frequency of energy. We become more our non solid existing Consciousness of Higher energetic frequency value and capability. We become what was termed the 'Higher Self' BUT, in our solid human experience. We discard certain behaviourisms, retain certain qualities and attain higher qualities to BE and live by.
Every time we jump higher in energetic frequency, we become aware of a GREATER LOVE felt and experienced within us. We experience therefore, via the ascension process, PURER and PURER degrees of Love. These degrees are infinite, ever changing as we evolve. More accurately, we experience more and more ORIGINAL Source energy within us. Until we KNOW, that all Love, is God's energy, experienced by infinite degrees of INDIVIDUAL conscious awareness, via the infinite facets of consciousness (Light Facets) God created, to experience ITSelf. At that point of KNOWING, we know all 'Love' is God's ONE ENERGY, known and expressed out, to be experienced based on consciousness level attained (Hertz frequency).
Any human is capable of loving EVERYONE. Regardless of deeds witnessed. We don't have to agree with others choices of words or acts, but we can be Love, knowing they too were created by God. If we aspire to and Love God, knowing God is Love for all of It's creations, we will be missing the greatest truth and revelation within each human if we 'THINK' we are incapable of loving ALL. There lies our human capability and choice made. We can Love everybody, yet make purer and purer CONSCIOUS choices, of who to play with in all realms. Who and what to give energy to. We attract karmic relationships until we have cleared FULLY the EMOTIONAL BODY. When the Emotional Body is FULLY cleared, we choose consciously with energetic frequency awareness, people of similar resonant frequency, to EXPAND with, in order to assist expanding the ALL. The ultimate inbuilt energetic set-up within our DNA, awakened or asleep, within all living things is EXPANSION. Not all humans may choose to realise, they are capable of Loving everyone, yet when we KNOW we Love everyone, we then get to choose how we GIVE that Love OUT. We may express without word, which in truth is the purest, highest frequency and human ability to GIVE Love out in its PURE ENERGETIC FORM. We may choose to express Love in linear words, music, creativity, holding space. Sometimes, the highest course of being Love will be to lovingly walk away, allowing each their own experience they are responsible for. 2020 will expand our conscious ability to give Love OUT, as PURE ENERGETIC for change. Once the EMOTIONAL BODY is fully healed, Stage TWO of the ascending experience begins, where we begin to master energy from a HEIGHTENED State, via our energetic ability to GIVE LOVE OUT to the World. As a raised energy frequency, emitted, but consciously, knowing exactly what we are doing as we do it.
As the human ascending, retaining the human physical vessel, we become capable of expressing out HIGHER and HIGHER frequencies of the energy known as LOVE. How we express it, is based on our own internal frequency and own choice of individual actions. We are gaining the energetic ability to utilise God's energy, for the highest outcome of all realms as One. Where every step we will tread, becomes an act of CONSCIOUS LOVE, of Integrity and Inner Peace.
Amanda Lorence
6 January 2020
CrystalWind.ca is free to access and use.
Please donate a small gift of $11.11 or $22.22 or $33.33.
Thank you!
ॐ Namasté - Blessings!

© 2008-2020 crystalwind.ca. All rights reserved.
Who is Online Now
We have 1157 guests and no members online