Help keep CrystalWind.ca resources free for everyone. To share the articles posted here daily we rely on readers like you. Please donate today.
Blessings!
Category: Personal Development Written by Sofia Falcone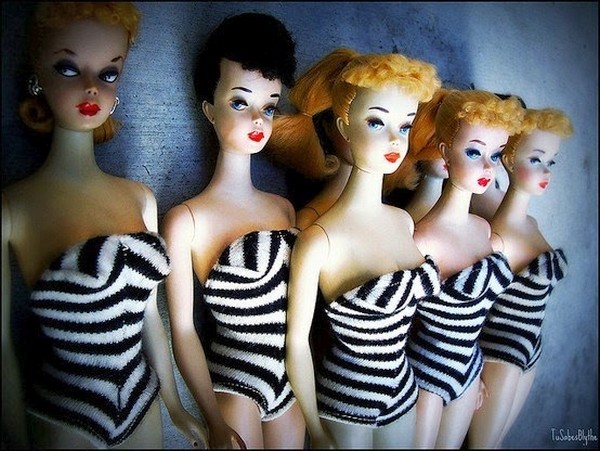 From time to time we all have compared ourselves to others, even unintentionally, or perhaps someone else made the comparison and brought it to our attention. Comparing yourself to others doesn't necessarily have to be a bad thing; however, it should not be encouraged. Regardless, if you catch yourself making comparisons, the important part is to recognize who you are comparing yourself to and to make sure such comparison doesn't affect you negatively.
For example, you may choose to compare yourself to someone you admire, such comparison is not a bad thing so long as you cognitively understand you are you and have unique characteristics which are only yours while the other person has his or hers. You may use the comparison to help you develop a guide on how to achieve your goals–maybe they have a great work ethic, maybe they started from nothing, or perhaps they thrived despite adversity; those type of comparisons can bring something positive to your life. Comparing yourself to someone superficial and self involved isn't going to do you any good, in that case it is best to look in and try to understand why are you comparing yourself to such person; you might discover the comparison is really triggers and unhealed wounds. Comparing yourself to someone else should not be the central focus within your life or you will live miserably. When we are constantly comparing ourselves to others, we stop feeling good and feel less empowered. By comparing yourself to someone else, you lose sight of everything YOU have to offer, blinding yourself to your unique qualities. All of that can increase your level of stress, leaving you feeling worthless and preventing you from being able to express yourself creatively.
Today, I would like to share with you 6 points to help you stop comparing yourself to others:
Recognize and accept the fact when you catch yourself comparing to others: The first step is always to recognize the problem and then step out of denial; it may sound simple but it's not. When there is a built in habit of repeatedly comparing ourselves, the action becomes involuntary, we do it unconsciously, without realizing it. Once you become aware, you can start taking action on this problem. At that point you can try to stop feeding these thoughts and instead start focusing on your strengths and your gifts which can enhance your life for the better and which you can share with the world.
Focus on what you are and what you have, not on what you think you lack: Focus on how you can grow in your own life and how you can contribute to the life of others. Obviously there are still many things to be learned; that is okay for no one knows it all, so don't let that belief limit you. Likewise don't think because your life wasn't "perfect" or "rosy" that you have no right to share your experiences; on the contrary "wisdom" is the result of what we learned when we made mistakes or of the lessons gathered from when we were hurt. You are not perfect, so what? News Flash–No one is! The only way to strengthen your weaknesses is by learning to trust yourself and your abilities; to do so will require introspection, more importantly it will require your commitment to transforming your life in a way that serves your unique being. Strive to work on yourself and you will see how without realizing it you will start to recognize your strengths, your gifts and abilities while nurturing and healing your wounds and weaknesses.
Be more self-aware of the harm you do to yourself: Realize the fact that by comparing yourself to someone else you are wounding yourself, worst yet, the pain you feel is something you are inflicting on your mind by your own choice. The person you are comparing yourself to, is living his or her life in their own way and is unaware you are constantly comparing yourself to them. The pain you feel as as result of the comparison is completely your own responsibility and it is unnecessary in your life.
Focus on learning and not on competing: It is clear nobody is perfect and you are not perfect either. Feeling bad when comparing yourself to others is a sign you do not have a strong sense of self; that is okay, you can learn but you won't get there by focusing on people who don't matter. You want a better life? focus on yourself and LEARN from others (learn not compare. Learn what to do and what not to do from others). Developing a learning attitude can help you detach yourself from any situation; it won't happen overnight but you will learn. If you feel compelled to mimic someone else, trying hard to get their attention, then it's most likely you are not learning but competing and that is a recipe for disaster–not one of us is like the other as such there can be no competition.
Limit your time on social media: Unless you work with it, it is best to limit it. (For example: I get inquiries, messages, requests for appointments pertaining to my work and transcendental therapy. These come mostly via social media/email, hence I check these often; however, even then it is imperative to take time away from it).
Most people show their "online life" exclusively from what they consider their "best" angle; I know this first hand because I tend to write and share about things that can make many uncomfortable. I express my good or bad days and I can see how it bothers those who like to pretend their lives are perfect yet all I am doing is being human; good days, bad days. Sadly our society has turned social media into something where only the "highlights" are encouraged to be shown as well as irrelevant, superficial or fake nonsense; creating a false sense of reality, in other words–Delusion. From watching your feed, you might get the impression these people have no problems or difficulties and very few defects, weaknesses; that is a lie, but a lie which can drain you of energy if you choose to believe it. Let me give you an example: a young lady approached me to talk about her constant struggle of comparing herself to what was out there, it took a couple of weeks before she started to understand what she was seeing was mostly filters, pounds of makeup, false lashes, false attitudes–just about everything about them wasn't theirs–of course she couldn't relate, to do so would have require the killing of her own self in exchange for cookie cutter versions that don't even exist past the superficiality of the screen and filters. Too many people (specially young people or older people) use this sentence when we talk "I'm not good enough", good enough for who or based on what? If you think you can't compare to a lot of the fake attitudes and fake faces on social media, let me tell you something…that is a good thing! Why would you want to be like them? Have fun, play around with your "filters" , makeup or whatever, but don't buy into the delusion that those things are real or that the sum of them is who you really are, for eventually you will have to be seen and face reality. If Social media is causing you stress, then limit your time; revisit your friend's list and decide if you are learning something and if it's relaxing you or not. If not, then it is time to remove some people, maybe even block them–this doesn't mean you are a bad person, it just means you want to limit your exposure to things which are not real and which can teach you nothing. Exposing yourself too long to seeing situations that are not real requires of you to maintain active defense mechanisms to protect yourself and erodes at your mind and your reality. It doesn't matter if people want to make fake excuses for why you chose to block them or remove them, let them–it is easier for them to put the blame on you than to look at their own lives and attitudes. More importantly there is a principle most people forget and because of it, when the action takes place automatically they assume hate, jealousy, resentment, etc. must be part of the equation; when in reality those may have nothing to do with it. This principle is: we are under no obligation to like everyone we come across, and others are under no obligation to like us. It is natural, people resonate with those who vibrate at the same or similar rhythm–I don't have to hate or even dislike someone in order for me not to want to be around that particular person. Confidence isn't faking we are okay with everyone (for as Carl Jung stated, it is impossible to get along and be friendly with everyone, that would mean, there is something that needs to be addressed within you; something you deny within your shadow or which you are suppressing). Confidence is having the courage to say "NO", to remove oneself from a group of people or to remove a group of people from one's circle without malice.
–Don't be in conflict with imperfection…Nobody is perfect: Although this may seem a bit redundant, I want to emphasize it for most of us know this at an intellectual level yet emotionally we tend to feel bad when we feel the results of something we did, didn't turn out "perfect". We are not perfect and we never will be–that isn't bad, it's part of the beauty of self discovery and expansion; if we were "perfect" imagine how boring life would be. Being able to expand is precisely what makes us human and divine. It isn't about not making mistakes, it's about having a resilient attitude when we do so, or when we face hurts or defeats–in doing so we learn. That process is what is called INTEGRITY. Integrity is not faking "goodness", pretending to be perfect, righteous, serious or covering oneself up from head to toe–none of that is integrity. Integrity is the "integration" of the polarities we perceive within us; that means a person who recognizes his own darkness, his own hurts, his own imperfections, while being conscious of his light–that person then is building integrity. Integrity CANNOT be faked, it has to be attained; its a process. A person who recognizes his own faults and weaknesses has more integrity than a person who likes to play a role.
REASONS WHY YOU SHOULD NOT COMPARE YOURSELF:
Comparisons are always unfair as we usually compare the worst of ourselves with the best others boast about themselves.
Keep in mind there is no way to measure the internal aspects of the life of others and the external aspects can be faked.
You are unique and singular; your talents, skills, successes, contributions and the way you do things all belong to you.
When you compare yourself, you have nothing to gain but you have a lot to lose, for you start to neglect your own abilities; in the long run you end up losing your security, your dignity and your passion.
Comparisons steal your time and brings forth depression. We start to focus on what we do not have (and we imagine that by having it we would be better) instead of focusing on what we have and what can strengthen.
The habit of comparing oneself can become a life long thief, for comparisons can be endless. Once this becomes a "habit" it is not easy to overcome; even when one becomes "successful"; for there will always be someone else to compare oneself to.
The comparison places the focus on the wrong person; keep in mind you can only change one life…YOURS. It is precisely by focusing your efforts on yourself that you will be able to achieve some change.
Whatever your passion is, keep doing it. Don't waste time chasing after some make believe "success" for that looks different to everyone. Stop comparing yourself to others; not everything that shines is gold and every flower blooms at a different pace. Excel at doing what your passion is and only focus on perfecting it. Eventually the wrong people will exit your life and the rights ones will waltz into it.
"You marvel and applaud big heroes in their big heroic actions, and forget you are a hero in your humble life and have modest heroic actions to complete yourself."

― Bangambiki Habyarimana
Sofia Falcone
---

Sofia Falcone
I passionately believe one person can make a difference. I write from my own experiences and interests. It is my greatest hope that by writing about my own challenges and hopes, others may feel inspired to believe more in their inner power and to fully embrace themselves.
Reprinted on crystalwind.ca with permission from Sofia Falcone.
Source here
© Copyright 2021 CrystalWind.ca
CrystalWind.ca is free to use because of donations from people like you. Please help support us!
Blessings!
Disclaimer Health
All post and information provided within this blog is for educational and informational purposes only, and is not to be construed as medical advice or instruction. No action should be taken solely on the contents of this website. Please consult with your healthcare professional before making any dietary or lifestyle changes or taking supplements that may interfere with medications. Any products or information discussed are not intended to diagnose, prevent, treat or cure any illness, disease or lifestyle. Please consult your physician or a qualified health professional on any matters regarding your health and wellbeing or on any opinions expressed within this website.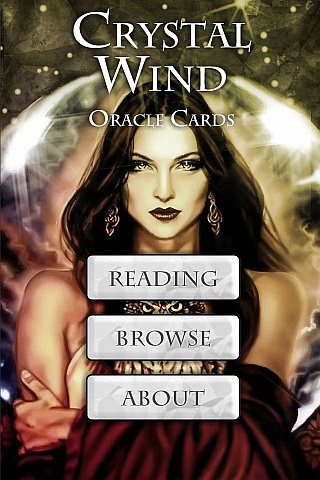 Cut Through The Illusions!
Available On

Spirit Animal Totem Of The Day!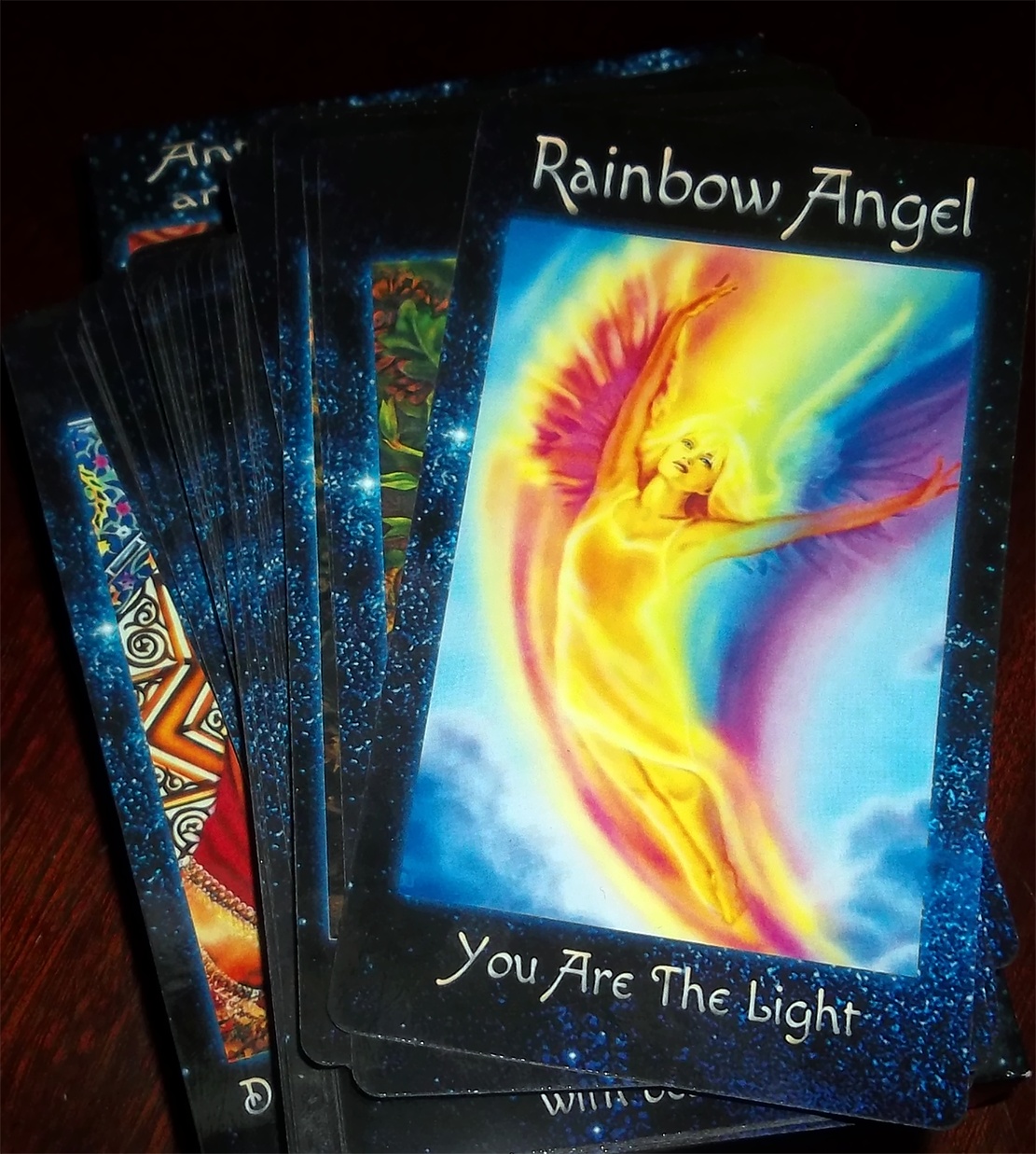 The Crystal Wind Oracle
Myth & Magic Card Deck!
Details Here!
NEW Expanded
Printed & Boxed!
Now with 58 cards!
Who is Online Now
We have 1590 guests and no members online