Help keep CrystalWind.ca resources free for everyone. To share the articles posted here daily we rely on readers like you. Please donate today.
Blessings!
Category: Saint Germain Written by Angels and Light Therapies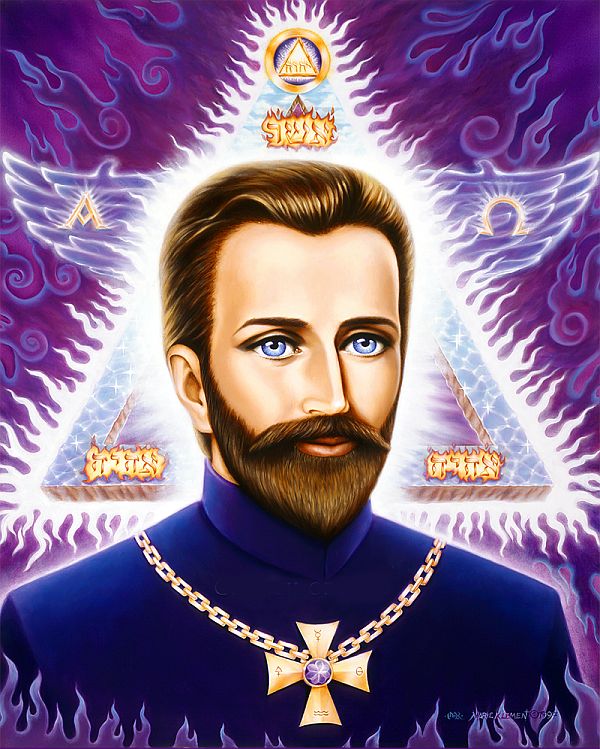 Dear brothers! I AM SAINT GERMAIN!
It is with great joy that I return here today. Being here is a way to expand the awareness and wisdom of each one of you. When we pass a message, the words, when heard or read, contain an energy: our energy. It's as if those words just float in the air, and go right into your brains, doing exactly what they want to do. Words can provoke anxiety, fear, doubt, certainty, harmony, anger, all the feelings you know. Not all the words we say are received by you with love. Many of you condemn, you object, you don't like to hear, because you think you shouldn't be listening to it.
I would like to ask a question: Who, actually answering, likes to be called to attention, which of you? And I answer myself: Nobody. And I'll add, you don't like it because within your consciousness, within your wisdom, within your intelligence, you're doing your best, you're doing what's right, you're just applying what you've learned, you're manifesting from the way they were taught. So how does someone come in now and say you're wrong? With what right, with what intention? And inside your hearts, you scream, "No, I'm not wrong, I'm right. This is how I learned, this is how I believe, so I'm not wrong."
So I would like to tell you that we understand that. We understand when you question us, we understand when you don't accept the way we speak, we understand when you don't agree with what we say. You often forget that we are pure unconditional love, and that we are not here to judge or condemn or criticize anyone. But somehow, we need to show you that everything that was taught, everything that was learned, everything that was believed, was wrong. This is the big problem.
You were taught by your parents, you were taught by your religions, you were taught by your governments. They molded their ways of thinking for their friends, for their neighbors, for those around them. And then someone suddenly comes out of nowhere and says: "Look, everything you learned, forget it, it's wrong!" "Like this? So many generations, so many millennia, so many books, so many words spoken... all wrong? No, you can't be serious. Is everything that you say is wrong really wrong?" That's how you think, and in that way, you get angry, you get angry, because you do, do, do, try to do your best and they're never right, they're always wrong. And many even think about giving up, because they can't understand, can't fit in with everything that is said,
So right now, many doubts, many questions, many disbeliefs are going through your mind. Is everything that we light beings are bringing in today is it really the truth, is it really the right way to behave, is it really made to believe that everything they learned was a lie? The answer to these questions is only one: Believe, whoever wants to believe. Agree, whoever wants to agree. Accept and change, whoever wants to accept and change.
Realize the following: your religions, your governments and all those who try to impose something on you, always manipulate your life. So you have to accept what they say, accept their decisions, accept what they teach, and many times, you are obligated to accept. Within their own lives, there are rules imposed by them. And you were, in religions, led to believe that if you didn't fulfill what they claimed, you would be punished. So, you started to live with the fear of punishment and did everything that was asked.
Your governments impose restrictions, taxes, exaggerated charges on you and you have to accept it, because if you don't accept it, there are also consequences, financially speaking. So, ask yourself if there is any difference in what we say, what they say. Did some of us say to you that if you didn't follow exactly what we said, you would be punished? Many may respond, "Yes, you said that if we don't do what you say, we won't ascend." I agree. But there is a caveat there; at some point in your walk you will ascend. If you choose now, today, don't ascend; everything is alright; you will continue your walk in the Third Dimension, but one day you will ascend and we never lie about it. Now, if you choose to ascend now, then you have to make the change, you have to believe yes,
So as we always say here, it's a matter of choice. Whoever chooses to listen to what we say, agree to what we ask, follow the path we show, is indeed preparing for ascension. And along with all this, it is changing, realizing how much it was already wrong and did not realize it. and you are following this journey with difficulty, yes, but with a lot of love in your heart, and realizing, yes, that with each step taken, even with great difficulty, something wonderful is happening. Changes are taking place, just by making the internal change that we ask for.
So for those who don't agree, don't accept, question; everything is alright. Keep your walk, keep your beliefs, keep your learnings, keep everything you've learned and keep walking the Third Dimension, and it's all right. We just wanted to leave a single thought. Look at the world you live in today, but look at everything: the planet, the seas, the rivers, nature, animals, you, your society. Everything is perfect, everything is beautiful to see, are their lives easy to live or violence knocks at the door every minute? Do hunger, misery continue to exist and grow more and more? So I ask again: Is your world perfect?
If you think so, continue your journey into the Third Dimension. And all that we've said here, for the internal changes to be made, is to create a New World, new expectations, new lives, new societies, none of which you live in today. To create this New World, what does it take? Keep what exists today or change radically? If you were keeping the world you have today, you would not be as you are, everything would have already been changed. So, to create this New World it is necessary, yes, to tear out beliefs, dissolve learnings, forgetting what was heard and read for so many millennia. And believe yes, that today you have this direct connection with the Beings of Light, which you never had; and that precisely because we are here so close, we bring the truths. These are painful truths, they are hard to believe, they are difficult truths to be lived, they are; but they are just the truths.
We don't oblige you to do anything. We don't punish those who don't follow what we say. So there is only one choice for each of you, what do you want? A New World or everything as is? That's what you need to ask yourself. And we continue here doing our role, fulfilling our mission, which is to create this New World. And we are just making an invitation for you to be a part of it. Anyone who wants to, just listen to what we say, follow what we say, try to change, accept yes, that there are still a lot of mistakes to resolve, but everything is fine. The choice is yours, not ours.
If you choose not to ascend, we will continue to support each of you here. Not here on this planet, anywhere in the universe, will we continue to support, nothing changes for us. But for our unconditional love, we want to see you happy, free, living in a world where there is no negative feeling, no evil, no violence, no hunger, no misery, no lack of knowledge. Because everything will be available to everyone. The choice is not ours, the choice is yours. So each one of you make your choice. It's so simple.
You don't plan your lives today, what are you going to live? So make a choice where you want to continue living. It's very simple. The only thing that has a detail there is that you will not continue to live here on this planet, you will go to another orb. This is an important detail. You will be born on other planets, start a new journey in the Third Dimension, no longer here. Here there is no longer a place for the Third Dimension. In the very short future, this planet will only be Fifth Dimension. The living beings on this planet will all be in the Fifth Dimension. So make your choices.
And finally, I want to leave an instruction here, which many are in doubt. Many people were already in the habit of speaking my decrees daily, all the time. So I hope you listen carefully, so as not to cause another flood of doubts.
The Violet Flame Journey decrees must be enacted 7 times each time. So I'm going to repeat the decree of the day: I repeat it 7 times. I want to repeat it again, 7 more times. Once again? 7 more times. You will be like this, fulfilling the rules of the Journey of the Violet Flame.
"Ah, but I have the habit of repeating decrees, I'm missing repeating them". You can repeat it, just once. Got it? What you cannot do is repeat two Violet Flame decrees 7 times in the same day. To repeat: yesterday the decree was published, for example, 1; today the 2 was published. "Then I do 1 and 2, 7 times each on the same day!" It can not. You can, yes, quote the decree 1, 7 times, fulfilling the minimum necessary to stay on the Journey, and you can repeat any other decree only once. This way you don't get in the way of the Journey.
I hope I was clear. Whoever has the habit of decreeing, continue. But do it only once, so that it doesn't come into conflict, with the 7 times of the Journey decree. I hope you understand. Do not forget. The only thing we want is for you to really be the powerful beings that you are. And for that you need to ascend to the Fifth Dimension.
Translation by Google.
Angels and Light Therapies
Vania Rodrigues
Source
© 2021 crystalwind.ca. All rights reserved.
CrystalWind.ca is free to use because of donations from people like you. Please help support us!
Blessings!
Spirit Animal Totem Of The Day!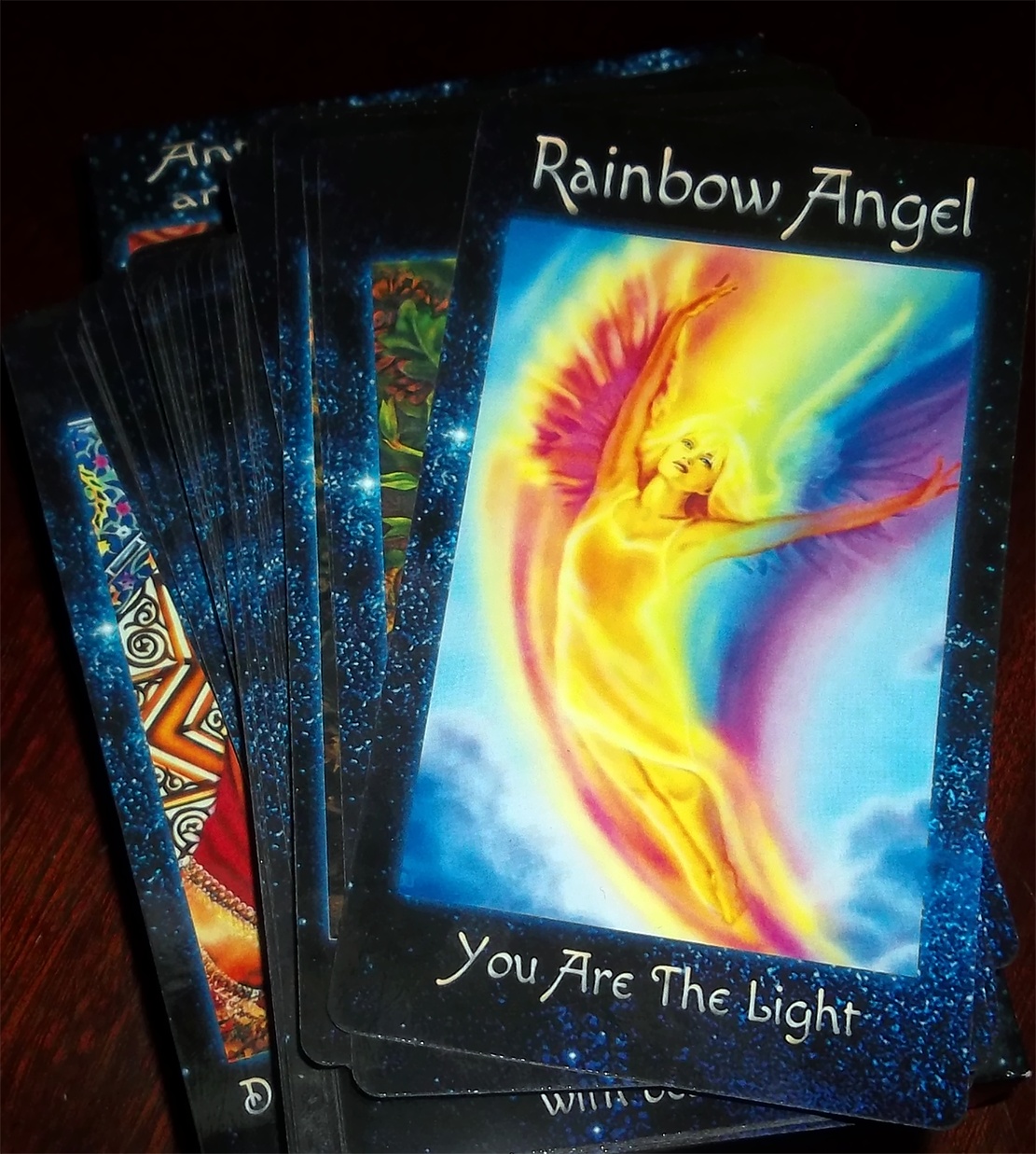 The Crystal Wind Oracle
Myth & Magic Card Deck!
Details Here!
NEW Expanded
Printed & Boxed!
Now with 58 cards!
Who is Online Now
We have 919 guests and no members online