Category: Saint Germain Written by Natalie Glasson Views: 1186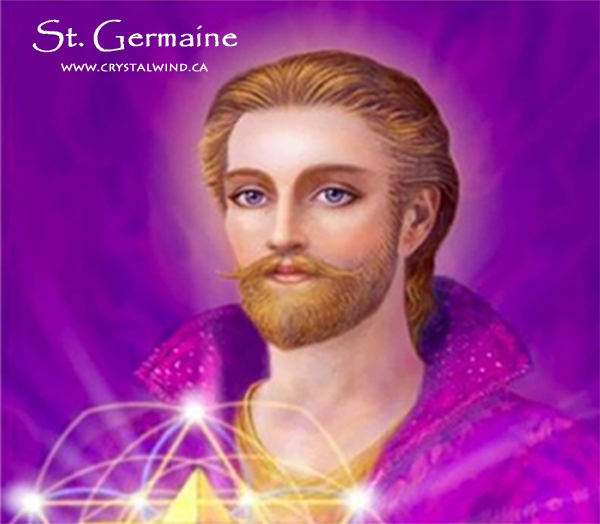 Greetings and love, I am Saint Germain. I come forth with my love, truth and all that I am to share with you. I am an expression of the Creator, I am an expression of divine magic, love, truth, peace, all that is the Creator. As this expression, I wish to inspire the same within your being, not only this, I wish to inspire that your expression of the Creator inspires and positively impacts the world and reality you exist within at this time.
You are a powerful tool in the ascension process, you have the ability to express the ascension process and all that is the Creator, bringing forth the activations, insights, remembrance, and the truth that is necessary. Every being will increase their vibration, awaken their hearts, and come to remember the truth of the Creator because of you. You are creating a reality of love for all to experience and are a powerful force in this ascension process that is unfolding.
Everything that you do, every thought you have assists in the ascension process of all, the collective. When I speak of the collective, I am speaking of the consciousness, the mind, the remembrance and the beings or presence of all upon the Earth, every single soul, every single being upon the Earth is the collective. This includes humanity, animals, insects, tree spirits and so forth. You all create a collective energy, a collective consciousness and vibration. Past generations also add to the collective vibration, all beings who have existed upon the Earth in the past or simultaneous lifetimes have gifted their energy, and their experiences to this collective vibration and collective consciousness.
The collective vibration and consciousness of the Earth's reality is so vast and expansive, it is like a library. It is immensely healing for all, it also holds all the wounds that have been unresolved within your own being and within others, whether they are on the Earth now or not. Therefore, we recognise that this collective vibration, or collective body, has so much power and influence not only over your reality, but everyone. It is my understanding at this stage of ascension that there is a need to awaken the collective success. When we awaken the success energy within the collective body, we will transform the perspective and the beliefs of the collective. We will heal wounds, we will be able to let go of many things that are hindering, negatively impacting, or holding all of humanity and all beings upon the Earth back.
What is Success?
When we speak of success, we are speaking of achieving one's purpose, manifesting dreams, desires, embodying fulfilment, embodying the energy of completion and being a beacon of love. As well as enjoying your time upon the Earth in every given moment. We recognise success in many ways, it can be money, prosperity, time, love, objects, friendship, relationships, health, or vitality. There are so many ways that success can manifest. As I, Saint Germain, speak of success I am referring to the vibration of success, the highest vibration of the Creator that is able to be embedded within the Earth, and within your being.
Take a few moments just to acknowledge the highest vibration of the Creator.
We are not even speaking of success here, we are speaking of the highest vibration of the Creator that can manifest at the physical reality level, within your being, and through your being. When you embody the highest vibration of the Creator that is available to you in this moment you will automatically recognise the presence of success. You will automatically recognise that success or fulfilment begins to manifest in your reality and so, this is something that we are inviting you to achieve now.
Ask your soul to download into your being the highest vibration of the Creator available to you now.
Then simply allow it to be present with you, take time even if it is only a few minutes, to allow this to be downloaded, to be embedded and grounded into your being. It is a process of awakening, and remembrance. As you achieve this so you will already begin to impact the collective body that we spoke of.
Imagine the collective body. The collective body holds within it everyone's success and what every being who has existed on the Earth recognises as failure, mistakes, or wounds. These wounds within the Collective body are holding humanity back, creating limitations, boundaries, and baggage. You are influenced by this energy from the collective body whether you are aware of it or not. Even if you feel yourself to be an embodiment of fulfilment, success, and completion, those wounds are still impacting your being. Even if you have healed all the wounds within your being the collective body may still impact your being. The collective body is so powerful it seems important to create an awakening of success within the collective body, therefore dissolving, dispersing, and erasing anything and everything that any being upon the Earth has recognised as a failure, a wound, or a mistake. You have the power to achieve this within the collective body. You have the power to awaken collective success, therefore the collective body will be influencing you and all beings with the energy of success. You will experience a limitless energy, that is empowering, strengthening, and nurturing. You will experience everything that you need to support yourself and to allow others to be supported upon the Earth, beginning to recognise the true nature and the true purpose of the collective body. The transformation will offer wisdom and knowledge that is needed so that all beings who exist upon the Earth can navigate the Earth using these tools and more importantly to offer success, and fulfilment as normal, as given, a natural aspect of the Earth. You are deserving, the collective body will support you and all beings through the ascension process navigating the journey of the Earth in a physical reality.
How to Awaken Collective Success
I, Saint Germain, wish to share with you how you can create this shift. First, as I have stated, there is a need to create the download within and from your soul into your being. Once you have achieved this and embodied it then you may focus upon the collective body.
Send your energy or love, your truth to the collective body. Imagine it as a well of light that is connected to every being upon the Earth, like a library or a source of information, you could even imagine it as a computer that is connected to all beings. As you send your energy to the collective body there is a need for you to state your intention:
'It is my purpose with my guides, soul and soul group to awaken the collective success for myself, and for all.'
Then say:
'I call upon the highest vibration of the Creator to flow into the collective body now.'
You may wish to imagine, sense, or acknowledge this occurring as the highest vibration available from the Creator flows and downloads into the collective body.
Then say:
'The collective body now awakens the vibration of success dissolving dispersing, and erasing wounds, failures and mistakes, all energies that hinder, limit and block all beings upon the Earth.'
Then, please say:
'I call upon all loving beings throughout the entire Universe of the Creator to now surround the collective body of the Earth and all beings, please send your highest vibration of love into the collective body. Please continue to do so until the awakening is complete, and the transformation and healing has taken place. Thank you.'
In the coming days, we invite you to practice this for yourself and for the collective body. You will begin to know when the process is being completed because you will receive the energy of fulfilment, success, and completion. You may receive it as you achieve this process, or you may receive it in your daily reality. It is important to notice it and celebrate it as well. To celebrate you can simply say thank you or express your gratitude.
Once you notice the energy of success flowing more freely within your being, your reality, and the world, ask all the beings that have been supporting this transformation to ground it, to ground the success energy into all beings upon the Earth and into Mother Earth herself as well. This is an immensely powerful and important process and practice. It will create tremendous shifts not only in your perspectives and beliefs, but in the perspective, and beliefs of all beings. How wonderful if all beings recognise success, fulfilment, and completion as a natural part of everyday life letting go of old baggage that has been unresolved.
I am present to serve you, I thank you.
I am Saint-Germain
Channeled through Natalie Glasson

Natalie Glasson is a Channel, Author, Workshop Facilitator, Spiritual Mentor and Founder of the Sacred School of OmNa. Natalie has been a channel for over 10 years dedicating her life to assisting others in awakening to the light of the Creator. Natalie has always been able to connect with and express the consciousness of numerous Ascended Masters, Archangels, Angels, Elementals, Goddess Beings and Star Beings. She constantly shares new wisdom and enlightenment to aid emergence of the divine energy within the physical body, thus supporting the manifestation the Era of Love.

Source Here
---
CrystalWind.ca is free to access and use.
Please support us with a small gift of $11.11 or $22.22 or $33.33.
Thank you!

ॐ Namasté - Blessings!

"Life is an echo, what you send out comes back."
© 2008-2021 crystalwind.ca. All rights reserved.
Spirit Animal Totem Of The Day!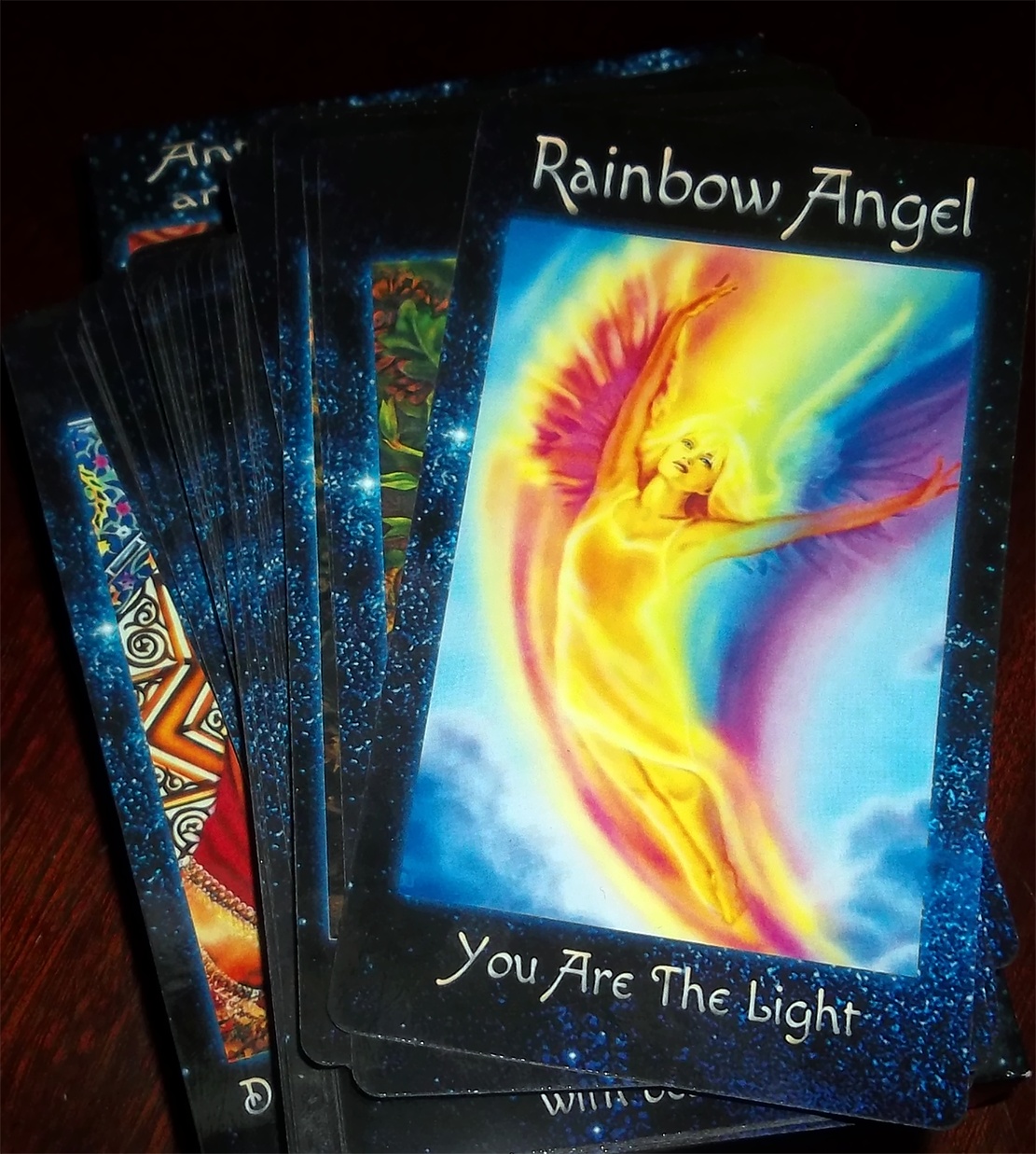 The Crystal Wind Oracle
Myth & Magic Card Deck!
Details Here!
NEW Expanded
Printed & Boxed!
Now with 58 cards!
Who is Online Now
We have 1389 guests and no members online