Category: The Pleiadians Views: 1222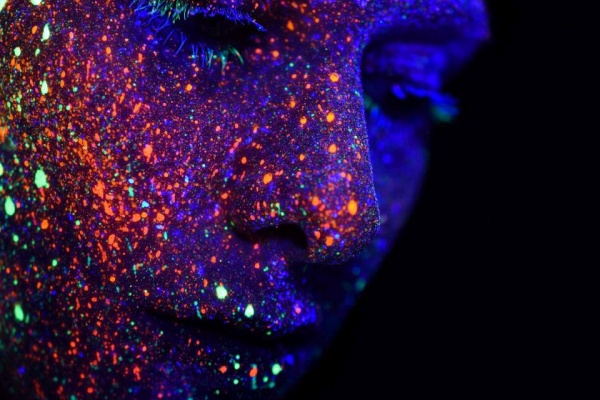 It has not always been easy for assistance to come to Earth. Yet, by hook or by crook, there have been energies from the stars who have seeded various cultures, offering teachings to the biogenetically rearranged humans and encoding them with light for the purpose of holding fragments of knowledge upon the planet for 500 or 5,000 or even 10,000 years. When each civilization was finished, its artifacts were passed on or submerged into Earth. Each civilization that held a vestige of light always, in some way, created artifacts that told stories. These artifacts were sequestered for epochs of time, to emerge only when they could be properly interpreted.
Earth stores many remnants of civilizations, some of which spring from a point you would call the future. Your "now" can be seeded and influenced from many directions. Some of the so-called "foundation stones" of your current world beliefs are not remnants from the past. Distortions can be constructed in the future to plant in the now and appear as if they came from a point a long time gone. Planted artifacts can purposely divert you from understanding the identities of "invisible" rulers that you perhaps call gods.
If you can reach the point of understanding that the material realm is a symbolic representation and not get lost in hoarding, then there are many magnificent artifacts that can reappear. Your planet has numerous changes to go through over the next twenty years, and these ancient artifacts laden with coded knowledge will begin to reemerge. At the end of these times, in December 2012, as decreed by the Mayan calendar, there will be an anchoring of many dimensions. This will reveal the mystery behind existence, and it will be as if Earth suddenly blossoms overnight, even after some portions are seemingly destroyed.
You may have visions of these happenings. People will be drawn to specific places and will see forms appear. Perhaps no one else will see the artifacts because a particular awareness is necessary to pull them into this dimension. In order to be completely anchored in third-dimensional reality, there will have to be an agreement by the mass consciousness to call this kind of energy into existence once again—to welcome it back by showing that you have respect for Earth. As you learn to value your home, her mysteries will continue to unfold and fill you with awe.
Various cultures have left their imprints all over the world, permeating and peddling their vibrations through language and sound, as well as by artifacts of stone and gold. In the United States, there is an influence from Greek civilizations, particularly on the eastern seaboard. The state of Rhode Island, for example, is a land unto itself that parallels the history of Rhodes. Syracuse, Ithaca, and Utica are ancient Grecian names, and there are many Spartas and Athenses. Names carry an imprint of influence that will come alive and convey more meaning as your inner and outer knowledge unfolds.
There were codes of conduct by which people lived in ancient times. In Delphi, to "know thyself" was considered a key to living. Knowing thyself embodied the concept of going within and exploring versions of the multidimensional self, discovering questions and answers and access to other worlds. The codes of conduct concluded that you were to take nothing in excess, and that you were to always show respect and properly value what was around you. Today, you are pushed to consider codes of conduct and communication in order to reestablish a world in which all things are significant. Your uniqueness lies in your diversity and the innumerable ways in which you, as humans, have sought to experience and interpret reality.
Tibetans understand many of Earth's cosmic keys. There is a portal in Tibet, a huge energetic opening. When visitors wish to come to your house, they can come through the window; however, it really is easier for them to enter through the door. Planets also have doors through which you enter. Portals are composed of corridors of time. So, when you enter a planet, how do you know which era you will end up in when all time is simultaneous? The ability to locate events in time takes great mastery of self within the moment, and it is no easy task to perform. The Tibetans, basically up until the 1950s, diligently maintained an energy doorway. Over hundreds of years, they have acted as guardians and emissaries for those who ventured through.
The Tibetans have been working with extraterrestrials for eons. At one time, the region known as the Himalayas was at sea level. Under the mountains of Tibet there are huge veins of gold and caves filled with crystals. There are artifacts stored there that indicate the ancientness of civilization. Included are many physical bodies that have been preserved. The Tibetans had a predilection for preservation just as the Egyptians did, only they had a different method involving gold. The Egyptians employed the mummification process, which involved memory from Atlantean times when people were rejuvenated and restored if their DNA was intact. This possibility is currently being rediscovered and applied today.
The ancient Tibetans did something different. They were not looking to rejuvenate the body so much as preserve and maintain the frequency of consciousness that the body had achieved in a given lifetime. They would mummify—we use that term loosely—the body in gold, outside and inside. It was a complex process that took many months to complete. If a person achieved a rare state of consciousness and maintained this frequency throughout life, then, when that lifetime was completing, a summons appeared, requesting the person's retreat deep into the formidable mountains. Called by the masters, the person sat and awaited the time of death in a certain position. When death came and the spirit evacuated the body, couriers immediately began a procedure to preserve the body, layering it with gold to stabilize and hold the rare frequencies of consciousness that were prized above all things. Hundreds of these "statues" exist underneath the mountains of Tibet. Today, those privy to this information understand that they can blend with these preserved vibrations and access particular frequencies of consciousness.
One of the greatest Mayan secrets was their hidden gold caches and their understanding of how gold functioned. The Maya were not foolish and did not flaunt their gold. They made it seem as if they did not need gold.
Gold is part of what allows dimensional doorways to be opened. It anchors portals and brings about transmutation, and is reserved for more than costumes, crowns, masks, and jewelry. It holds the highest vibration and is a premier conductor of electrical current. When gold is stored or created in great abundance, light portals can be opened and access to other dimensions unfolds.
The gold caches around the globe are not made to be spent or hoarded. They contain great secrets that are utilized to open doorways and anchor energy. There are huge veins and rivers of gold conducting frequencies throughout Earth that are an essential part of life. The ancient Egyptians believed that the veins of the gods were made of gold. Throughout medieval Europe, the pursuit of alchemical gold intrigued many a man and woman. Within Earth, gold is most often accompanied by quartz crystals, which are modern-day founding stones in all your communication devices. It is important to understand that gold is a cornerstone for civilizations. They are brought into being through the influence of this substance. Remember, in the ancient records of your race from Sumeria, stories are recorded of the gods who, tens and hundreds of thousands of years earlier, ventured here in search of gold.
The Pleiadians through the beautiful Barbara Marciniak
Artist: unknown
We are the ground crew of the Galactic Federation. We're advanced spiritual beings from other stars watching over the evolution in consciousness and assisting the global ascension of Earth and humanity.
Aurora Ray
Ambassador of the Galactic Federation | Lyran High Council Elder | Emissary of The Goddess

Source Here
---
CrystalWind.ca is free to access and use.
Please support us with a small gift of $11.11 or $22.22 or $33.33.
Thank you!

ॐ Namasté - Blessings!

"Life is an echo, what you send out comes back."
© 2008-2021 crystalwind.ca. All rights reserved.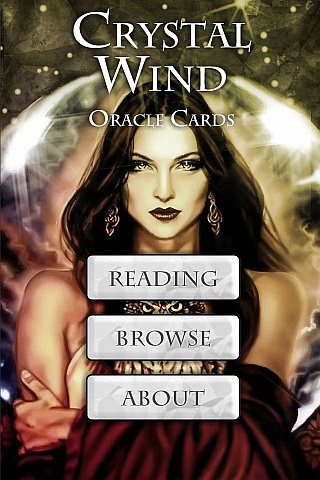 Cut Through The Illusions!
Who is Online Now
We have 1644 guests and no members online