Support crystalwind.ca with your donation and help spread spirituality and positivity.
Blessings!
Written by Vania Rodrigues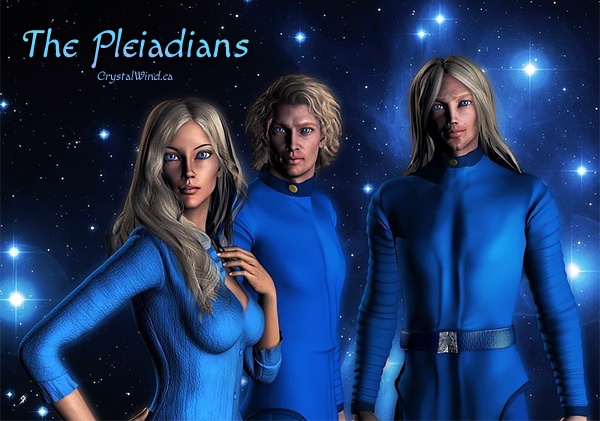 Dear brothers from planet Earth! I AM KALIGHAL, Commander of a Pleiadian ship!
I haven't been with you for a long time, but don't think I was far away. I am in the heart of each one of those who enjoy my presence and my energy. I can tell you we were a little busy, cleaning our ships, giving them shine, putting out flowers so we can look friendlier to you all. But one point I cannot forget. We are aware of all the Love we emanate for humanity, for the Love we have always had for everyone on this planet, since we arrived here.
We are not there now. We didn't come for this mission. We've been here a long time, a long time. And we have been on this planet bringing Light and evolution, and Divine Consciousness to many. The moment approaches. I know this is a phrase you hear and start laughing, because we've been saying this for a long time and nothing happens. And then I ask you: Does nothing happen? Is nothing really happening, or are you simply wanting a show of lights, fireworks, bright rainbows, balls of light flying across the sky to actually believe that something happens?
I can tell each one of you that today, thousands, and I even risk saying millions, are very interested in the Lights that appear in the heavens. They no longer believe, with such conviction, that they are the only ones in the universe. They are starting to question everything they have learned. They are already beginning to question the beliefs that were passed down. So nothing happens? Is nothing happening?
Look at your world. Look at the planet. But look with eyes of the heart, because with those eyes, you will see, Gaia transformed, Gaia ascending and the whole process in progress. Many are afraid of what is happening on the planet, and ask us why we don't do anything? There is only one reason: The time has come for everyone to make their choice.
We haven't been able to intervene in anything for a long time, much less so now. There are only a few points where we could intervene, if there was an attempt to destroy the planet. Other than that, we can't do anything. Everything is happening as expected. Vain attempts to still show that they have control will take place in various parts of the planet. It is up to each of you to look at them, and see them this way, as desperate attempts to show power.
But there is no more power. There is no way for them to stop the process. There is no way to prevent them from losing power on this planet. It is up to each of you to look at your own feet, because the path ahead may have rocks, and if you look at someone else's feet, you may trip over one of them. So now is the time to look at your own feet. Each person is following their own soul trajectory. Everyone is where they chose to be.
Nothing is being unfair. The separation of the wheat from the chaff is happening with great intensity. Just look with a heart full of Light. Emanate Light. That's all. Do not emanate pain, do not emanate suffering, do not emanate any type of connection with the energies generated. Emanate Light to the planet as a whole. They didn't choose places.
Do you want to do something? Place the planet in your hands and see it shining, like a big ball of Light. The color of the Light? Any color you want. Remember: Your choices will also have results; positive or negative, it doesn't matter, you choose what you want to emanate. This is the only way you can help. Just it.
Now is the time to look at your feet. Put on nice shoes or look at your pretty feet; and admire them. Keep admiring your feet, because they are the ones that take you along the paths. Even those whose feet are asleep, look at them; and even those who no longer have feet, close your eyes and see your feet. I guarantee that you will see, because your soul feet are the ones that lead you to the paths, to the results of your choices.
Know how to choose my brothers. There is no prize. There is no achievement. There is evolution. The only feeling you need to emanate is the will to evolve, the will to ascend; The rest, don't worry, don't bother. Emanate only Light. Do not connect with anything that is not you. Nothing that is not you should be looked at, should be observed. Just look at you. Because each soul has already come with a writing and at this moment each writing is being fulfilled. The choice of each soul is being effectively fulfilled.
You won't be the one to change anything. Each soul will be following its path. Even the children who are arriving. Each one already has a path. Each one came with a purpose, and not even you will change that purpose, because they came with many masters, with many beings who care for and accompany them. Your interference will not change their path. The time will come when everyone will wake up and everyone will remember the Beings of Light that they are.
Even those that today are under the control of those who do not love them; will be released. And all of them will effectively act on the planet. But you see them just as children. They may be children in size, but not in soul. They are extremely evolved and great souls, and at the right time, they will take their place on the planet.
So once again I advise you: Look at your feet. Stop wanting to look, control, judge what is around you. Everything you do today, you will probably receive soon. Everything is very fast-paced. And the actions of each one are returning or will return soon. So don't bother with those you think are doing wrong. Are you a judge, are you God to judge you? So look at your foot, forget about the other person's foot.
Look at your path, because there are still rocks, and you could hurt your foot if you don't look at them. Learn this. Take care of each other. Yes, you can take care of each other, and you should. Take care of those who need it, but don't get involved in anyone's energy. Look at everything with Love, but don't get involved in anyone's energy, whoever they are.
Each soul has its own path, and each soul is walking its own path at this moment. Don't doubt that. The choices have been made. Many are even being made now, and all choices are being respected. So just look at the heavens. We are always there, waving to you. Feel us in your hearts, and very soon, we will all be together.
---
Translation by CrystalWind.ca.
Angels and Light Therapies
Vania Rodrigues
Source
© 2023 crystalwind.ca. All rights reserved. We track all IP addresses with sniffer technology. Using a Proxy/VPN will not hide your IP address.
CrystalWind.ca is free to use because of donations from people like you. Please help support us!
Blessings!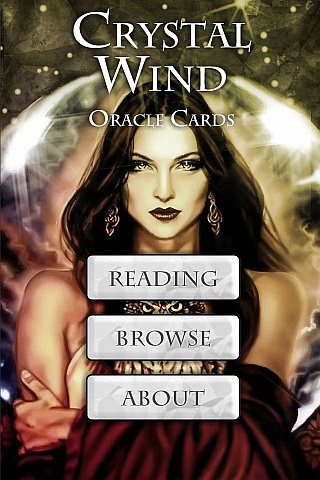 Cut Through The Illusions!
Available On

Spirit Animal Totem Of The Day!
Who is Online Now
We have 1384 guests and no members online