Category: The Ascended Masters Written by Laura Lee Lizak Views: 687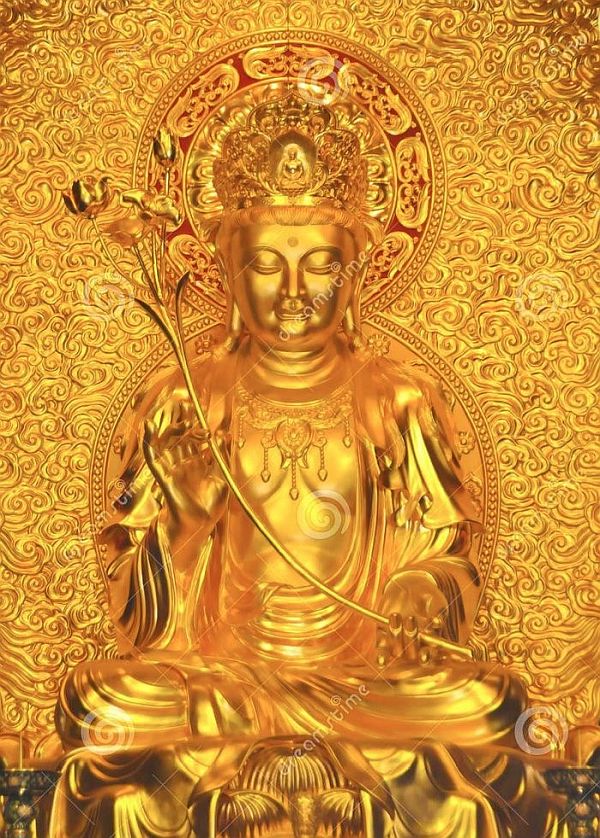 This message is empowered to create the transformation in your body that is needed right now.
Celebrate it in your body experience by saying YES to all of the possibilities that Quan Yin presents here
"In the God Consciousness that is happening at this time, there are more people than ever in their powers. There are more people than ever who are wanting to transform the Earth. There are more people than ever that are creating transformation in consciousness. There are more people than ever that are supporting each other in the systems that are moving thru to everyone's bodies.
We each transform each other into new possibilities. We each circulate transformation into new reality structures. We each planetiize our body systems to incorporate new energy systems to envelope the Earth. New body structures are planetizing everyone. New systems are incorporating into everyone's experience. We necessitate the consciousness to envelope each other into these structures. We each incorporate this energy system to make certain that all beings are supporting each in this power.
We noticeably shift when the consciousness is accelerated into everyone's experience. And we empower the consciousness if we say yes to these transformations. Now let that be what is happening for your body. Let that be what is channeling thru you. Let your heart be maintained in this support. Let your body be the one who knows what to do with this power. And let it be so simple that you entertain the structures into new possibilities that are enlightening to everyone's bodies.
It is so much simpler than it was before. So much simpler to create the energy systems, that all beings are likely to make certain that everyone is involved in this new energy system. So no one is outside of this, and no one is needing to be in any hardship here. There is need to recognize that your body is different than it was before; different than it was in the purposes of solving dilemmas. Different than it was when it was figuring out how to handle the difficulties on this Earth.
There is need to recognize that your family of consciousness is simply enlightening to everyone. That is needed to recognize so that everyone can understand the power structures. You are feeling your transformation. You are living in this support. You are leaving out hardships, and enlivening each other.
There is more power than ever was, in any form, that is transformational to all beings. Let it all fall into place. And be that planetary portal that enlivens everyone's bodies. Let it be simple now. Do the things that are exciting, do the things that are enlightening, and do the things that enliven everyone's bodies. Notice the shift here.
Notice that you make certain that you are powerful when you decide to create this for yourself. And notice that you did not come here to hardship each other. You did not come here to be in hardship. You came to enliven God consciousness in your body experience. Notice the shift. You did this to create your transformation. Notice the shift. Now that is good enough for everyone to create continuously, in every experience. Allow that transformation. Give it out. Celebrate the beingness that you are, and let yourself continuously connect Source into everyone's bodies. and everyone enlightens into new possibilities for this Earth.
That is the need of the hour. Be that support. Level into consciousness. Let it all be supportive to your body systems. And be the support that is needed on this Earth. You are transformational. You are God conscious support in action. Enjoy the ways you can create in this power. And notice the shifts you are delivering to the world. Let it all fall into place. New energies, new systems, new support, new support systems. Notice the difference when you say YES to all of this. Good job. And let it be easy in every experience."
Credit
Image by Laura Lee Lizak
Laura Lee Lizak is an internationally known channel/transmitter for QuanYin and Creation. Laura had been used as QuanYin's grounding instrument since 1992. QuanYin transmits energetically using Laura's entire body; emanating whatever new accelerated energies and energy bodies are needing to ground into us and our reality at this time. QuanYin transmits in full embodiment of personality, voice, mudra, movement, frequency emanation, and creative expression, and is often seen in Laura's body during transmissions. Many say "this is far more powerful than channeling." QuanYin has ignited thousands upon thousands through Laura. Laura was personally trained as a channel by Seth, of Seth Speaks.
Source Here
CrystalWind.ca is free to access and use.
Please support us with a small gift of $11.11 or $22.22 or $33.33.
Thank you!
ॐ Namasté - Blessings!

© 2008-2021 crystalwind.ca. All rights reserved.
X
Right Click
No right click