Category: Moving Into Awareness Written by Vital Frosi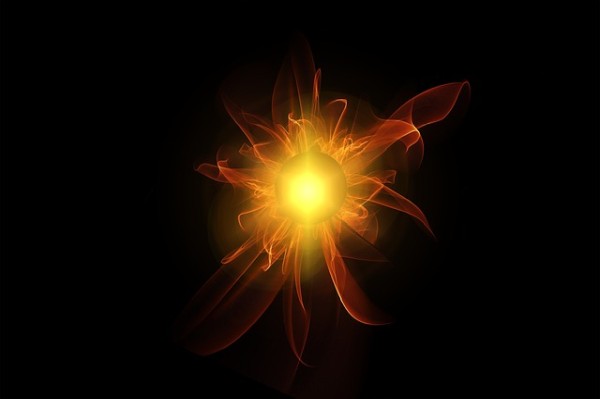 Beloved!
System Switching has been going on for a while. Even if many don't even realize it, the transition of time is happening at an accelerated pace. Every day, more and more pulses of Gamma Light reach Earth, and this new energy with a higher frequency, promotes change in everything on this Planet.
The origin of all that is known in the Universe has its starting point in Light. The Cosmos (OMniverse) possesses its Central Sun which is the Source and the source of Creation. This one is divided into multiverses, which also each have their Central Sun, Each Multiverse is further divided into Universes, which each also have their Central Sun.
The universes are divided into galaxies, and each one also has its own Central Sun, which Science calls a Hole black. And within each Galaxy, there are Solar Systems, such as our Sun for example, which in turn owns Planets and their Moons.
So, the Light you receive every day through our Sun, is not only its own light, but is a reflection of all the other Suns superior to it.
Since 2012 our Sun started receiving a larger flow of Gamma Light coming from the others. Actually, who controls the dose of this flow is the Galactic Central Sun. It has the function of coordinating the frequency of each Star and Planet that are part of the Milky Way.
As written here in previous texts, our Solar System entered an eighth into the galactic spiral in 2012. This repositioning provides the incidence of a higher luminosity factor. And this is why the Earth gets more Gamma Light now too. It will be this Light that will promote the Earth's Planetary Transition.
As the frequency of Light increases, everything around here needs to adjust. Minerals energies will have greater frequency. vegetables and animals follow the same change And names, can't be any different. Frequency is a natural state that organizes the harmonious functioning of the set of everything on a Planet.
Therefore, when we say that there will be a reset of the Old Systems, we are saying that nothing more than it was before, will be in a short time. Even if the Earth's Transition takes around 3 Centuries to complete, we are now in its final moments, and because of that, all Systems need to change frequency.
When renovating a home, the most beautiful part is always seen at the end. Her painting and coloring is starting to come in. The disposition of your parts and your furniture takes shape, and order finally appears. Only after all this process can your residents enjoy the new home.
Our planet is our home. It's home to this great family of souls who incarnate on Earth. Those who proposed to cooperate with the reform will inhabit the new planetary home. Since those who didn't agree with the changes, they will have to look for a home that still maintains its previous features. They not ready for the change The Creator unconditionally respects the will of each one, regardless.
But now let's talk about the necessary Reset. In 2010, the Earth's Timeline was changed. In virtue of the will and purpose of a significant portion of humanity on Earth, the Galactic Council decided, at the request of Gaia's consciousness, for a smoother and quieter transition. I've also posted here before that the Line of Armageddon was scrapped. There is no reason to fear great disasters, including some that could even destroy the Planet.
This new Timeline will determine the Planetary Transition in its final stage. We are in the last years within the predicted 3 Centuries. It's time to prepare for the current Systems trade-offs. Even though most can be changed gradually, that is, without the interruption of their operation, in some sectors it is not possible. So there might be temporary interruptions. After the change, such Systems return with the new configurations.
Even though it is only part of the current Systems, it is quite likely that it is exactly the most important, such as communications for example. We know they belong in the arm of the controllers of humanity. This show has always manipulated everything and everyone. And he will be the last stronghold and last standing of the Cold-blooded Octopus. There will be resistance on his part, but it will be in vain. Nothing and no one can stop the Planetary Transition.
No reason to be worried when EVERYTHING STOPS. This possibility is very real, because it is precisely because of the controllers' resistance to yield to changes. So a New communication System should be deployed. But for that, the Old System needs to stop working. This is the one with the announced reset.
And when it all stops, just trust! No one will be left helpless It will only be a few days, plenty of time to exchange. There might be no communication of any kind No financial transactions either, because in the System, nothing works. No TV, no radio, no cell phone, no internet. But basic services should not be paralyzed. In case there is any disruption, keep calm and everything will return naturally after.
And when it all stops, just know that indeed, the switch up is being made. And then everything will be better. We will have clean and free energy. Free internet. New methods of healing for all evils. New financial systems. New Communications . New education systems will be deployed immediately. New systems of government And the list is endless
Beloved! We are in the front room of the great Amphitheater of life. The long awaited big show is finally about to begin. It may take a few days, a few months or even a few years but it is ready to be shown. This current incarnation is the most important of all our journeys on Earth. We came to be part of this show. We have been prepared for such an event for a long time. Now we won't lose our seat on the podium.
After the change of Systems, nothing will be the same. So we will indeed have the Big Event. The Festival of Lights and Colors will come to announce the beginning of a New Era. After that Event, we will have an impressive ripple of our conscience. It will expand to the point that we will no longer recognize ourselves, for what it was before will just look like a stage. Let's laugh at our fears and the difficulties that have tormented us so far.
We will finally have contact with our Brothers and our Galactic Families. Only then will we realize that our consciousness will finally be inside the fifth dimension. We will know our true history. Also the history of the Earth and Stars. There will be no more veils covering consciousness, it will not confine itself to Earth but will naturally sail out of the Solar System as well.
The times have come! And when it all stops, just know it's not the end but the beginning of a New Time!
I am Vital Frosi and my mission is enlightenment!
Namaste!
Credit
Vital Frosi
Vital is a cultured man. He speak sPortuguese, Italian, Spanish, Veneto dialect and is studying English and French. He knows a lot about History and Geography. He is always up to date and follows everything that happens in the world. He doesnt't like parties. A man who believes in love. Who believes that life is only worthwhile when shared. A man who claims that the woman is the reason for everything, as she is the generative source of life. It all depends on how we conduct our actions. But most of all, we need to fulfill our mission in this lifetime. Find the path of Light, which will lead us to our ascension.
© 2022 crystalwind.ca. All rights reserved.
---
CrystalWind.ca is free to access and use.
Please support us with a small gift of $11.11 or $22.22 or $33.33.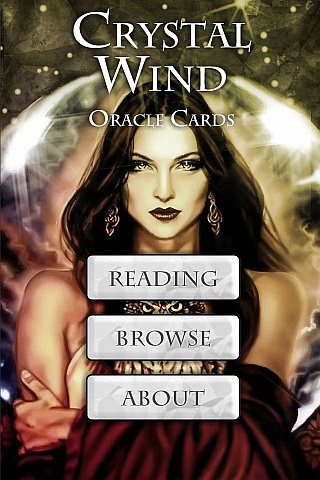 Cut Through The Illusions!
Available On

Spirit Animal Totem Of The Day!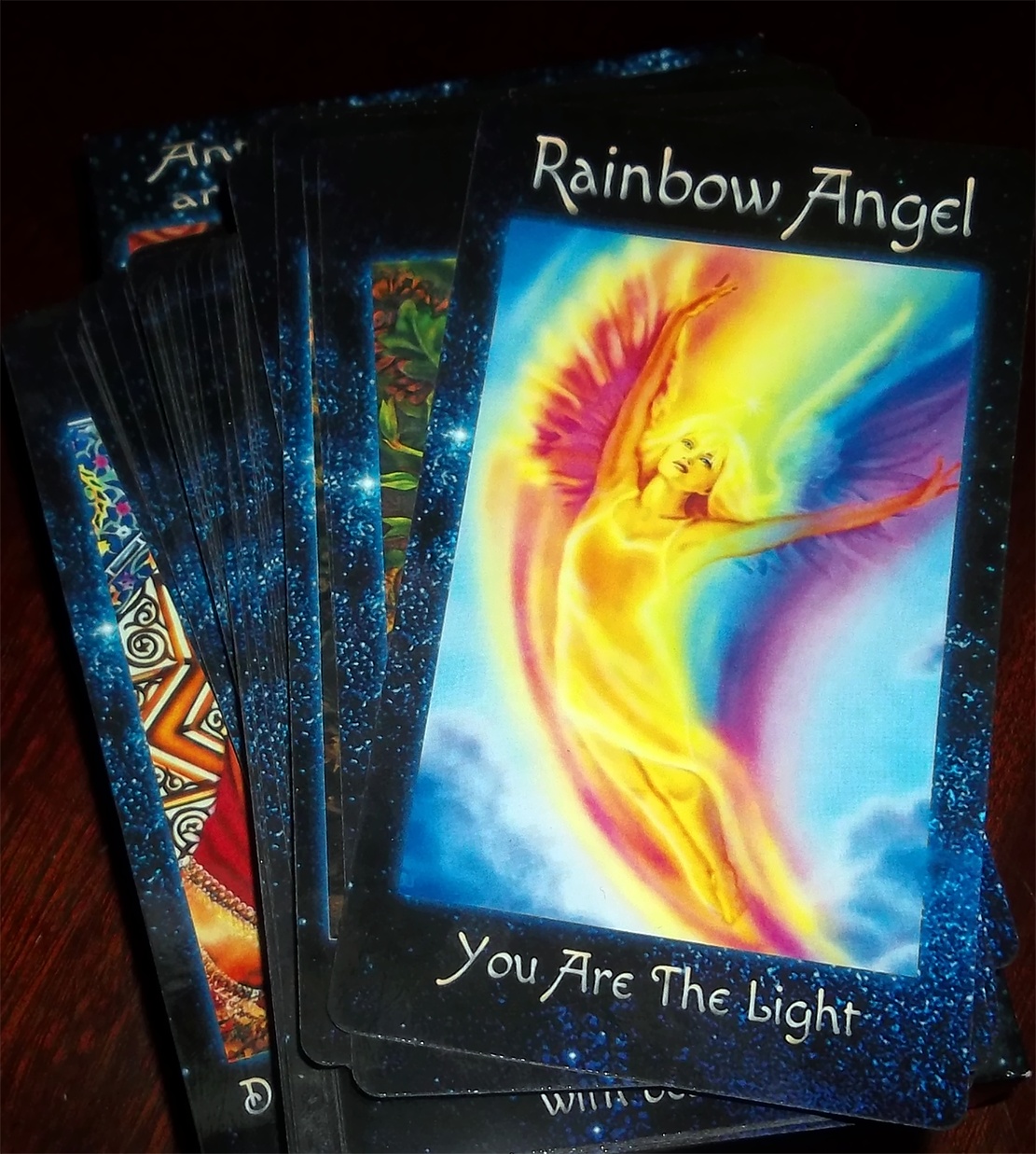 The Crystal Wind Oracle
Myth & Magic Card Deck!
Details Here!
NEW Expanded
Printed & Boxed!
Now with 58 cards!
Who is Online Now
We have 992 guests and no members online