Category: Health Yourself Hits: 1309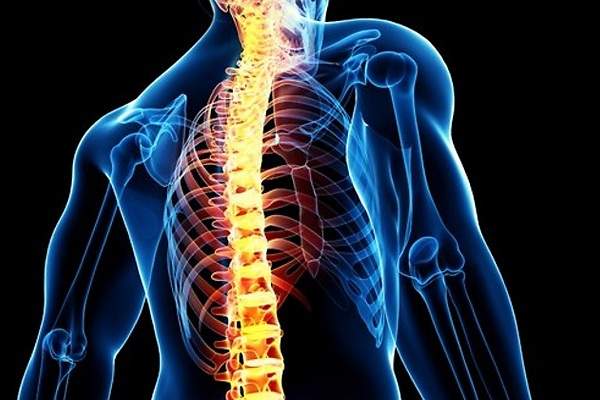 For whatever reason you have been practicing in energy work from somewhere, there are a lot of unexplained reactions occurring and there's no one to point them out.
These are signs of energy problems after performing some energy exercises.
While I do not provide energy exercises, I assume that people have already applied some exercise they found online and reap pains for it. This is to remedy those strange sensations.
Signs of Energy Problems and What do Do to Fix it
Headache
If after performing an energy exercise and feeling a headache, it is likely due to wrong breathing.
When you inhale energy, the energy travels up the spine and into the head.
Too much accumulation of energy in the head causes tension and pressure, resulting in a headache.
Excess energy and blood in the head is not a good thing. You must move it down.
If the headache persists months after regular practice, then the problem is in the mind.
This means that many students who are eager to attain results quickly tries to force their mind to concentrate too much.
By concentrating too much, too much energy and blood goes to the brain.
But if you had proper breathing, then you won't get headache. With breathing, you calm your mind down.
Third Eye Pressure
There are many "third eye" awakening exercises that causes more harm than good.
When you feel a throbbing pressure between the eyebrows, that's not a good thing.
Instead of the energy flowing inside, it stops and stagnates at one point and builds up from there.
Continued third eye pressure can cause headaches and eye problems.
Release the energy and stop the practice.
Solar Plexus Pressure
Many people who store energy in the solar plexus accidentally get stomachaches or a feeling of bloating sensation.
When that happens, it means that you have been doing it incorrectly likely by forcing to breathe in the diaphragm.
One must never force anything.
Along with right breathing, breathing incorrectly will get you too much energy in the solar plexus, causing inflammation as a result. Remember that the solar plexus handles the nervous system. So your nervous system may also be affected by pressure in solar plexus.
Breathing more than natural or using strange breathing patterns, like reverse breathing or some taoist breathing, causes solar plexus pressure.
Also, your mind must be in a calm environment. Otherwise, negative emotions cause tension in the solar plexus and influence the likely cause for problems.
Lower Back Pain
The cause for lower back pain is not an energetic one but one of posture. Bad posture = lower back pain.
It does not matter whether you were practicing energy work or not.
If you have been sitting at your office with a hunchback and leaning into the computer screen, you will likely have lower back pain.
In the same way, an energy practice may requires certain postures. Get it wrong and you will have back pains.
Know that energy is always flowing in through your body. When the posture is not in harmony with gravity, then energy won't be able to flow through that area of your body. Pain and pressure is the result of lack of energy and blood circulation.
Adjust your back. Get your spine straight.
However, a straight spine doesn't always look straight. It is more of a curve. Your chest should pop out a bit.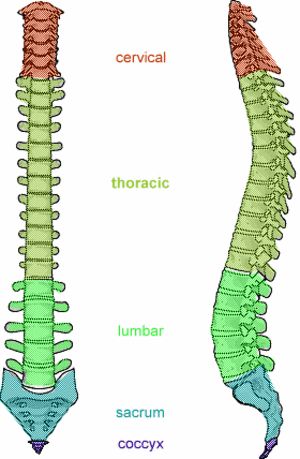 When in doubt, feel it out. A straight spine is a comfortable spine.
Sexual Troubles
This occurs mostly in men. Some energetic work raises energy while also arousing sexual tension.
Too much sexual tension causes men to perform uncontrolled actions such as premature ejaculation, inhibited interactions with the opposite sex, or having wet dreams.
While increased sexual energy is a positive thing, the temptation to use it for hedonistic purposes and sexual indulgences will waste all the energy you've built up. Instead of having normal interactions, there's a needy and desperate vibe to relieve sexual tension.
Sexual energy, in the manifestation of the form "sexual fluids", like semen, are the basic fuel for energy. It's also one of the most powerful form of energy.
Notice how after an orgasm and ejaculation, one feels "depleted" in a way? While it is absolutely normal to let it out once in a while, continued ejaculation decreases energy. Then you won't have the drive to do anything anymore.
Too little is depleting while too much is temptation.
If you don't handle the built up sexual pressure, you will be tempted to release it in every way possible.
Instead, it is much better to allow the energy to circulate the entire body.
Energy Overflow
Too little energy won't help you. But too much energy won't help you either.
A lot of people want results too quickly so they focus on getting more than they can handle.
You can't just absorb energy by itself. You must also allow it to circulate the body naturally.
If you gather too much energy more than what your body can circulate, you create energetic traffic (which is like the traffic jam on a Monday morning).
This causes serious damage to your organs, blood flow, and nervous system. Other problems include hot-cold sensation alternating, dizziness, over-stimulation, excess heat, and of course pain and pressure.
In other words, your entire body will be affected.
More is not more. Less is more. Quality of sensation over quantity of energy.
Fainting
There is a chance that you may end up fainting. Or maybe you've already fainted and wanted to know why.
Incorrect breathing is the main issue.
Breathing too quickly, too slowly, too forcefully, or too long causes abrupt change in blood circulation and oxygen to the brain.
Then you will get dizzy and a sense of loss of consciousness.
Some may mistake the loss of consciousness stage as a heighten state of meditation…it's not.
Continued wrong breathing may even cause brain damage.
CrystalWind.ca is free to access and use.
"Would you consider a small gift of $11.11 ?" :)
ॐ Namasté - Blessings!

© 2008-2018 crystalwind.ca. All rights reserved.