Category: Health Yourself Written by Sophia Smith Hits: 2053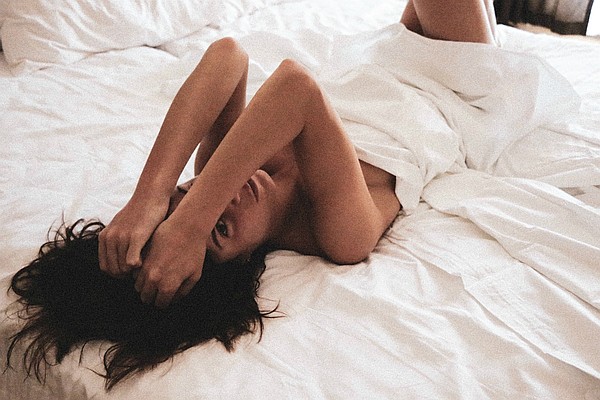 Delectably soft, glowing complexion isn't always easy to come by. Either Mother Nature has blessed you with extremely resilient skin that looks good and ageless no matter what, or you're a skilled skincare enthusiast who knows exactly what they need to do to retain their youthfulness. Since most of us aren't in that scarce percentage of the population that has weirdly great genetics, your beauty knowledge is bound to come in handy. Luckily, caring for your skin properly is something you can easily learn in today's world, and all you need are some tips and a carefully-crafted nightly routine to be fresh-faced regardless of age.
Ready for a quick little course on skincare? Then read on!
Cleansing and double cleansing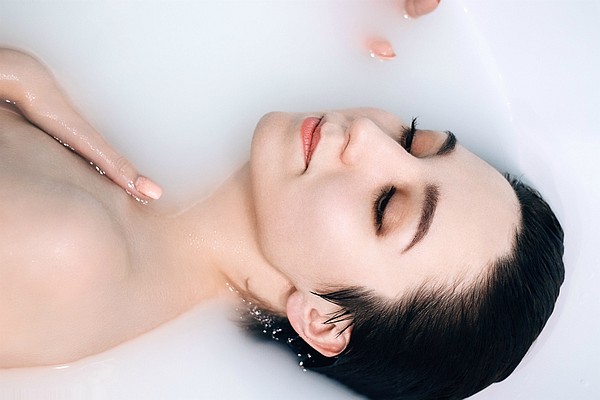 You should definitely cleanse your skin at night, but how you do it generally depends on the amount of makeup you wear. If you wear none you should be fine with simply wetting your face and using a nice, foaming face wash to get rid of dirt and pore-clogging sebum, but if you wear face paint every day, you should take it a step further and try double cleansing.
Does this mean washing your face twice? No, absolutely not! It means you'll probably benefit from first using an oil cleanser before you move on to regular face wash. An oil cleanser can be a product you bought at the store, but it can also be a regular jar of good old organic coconut oil – apply a small amount to your face, let it sit for a few seconds, and then use a wipe or some cotton pads to remove any build-up on your skin. The oil will pretty much melt the makeup off your face (particularly helpful with mascara) and it won't be rough on your skin. After you're done with oil, proceed to wash up with lukewarm water and your regular gel or cream cleanser.
Using toners
You can skip toners, but if you like using them make sure that they don't contain any alcohol. Alcohol dries out and ages your skin, and even if your face is particularly oily you won't benefit from harsh astringents – they'll only irritate your skin and make it overproduce sebum.
Exfoliation for beginners
Exfoliating at least once a week can have great benefits for our skin because it rids it of dead cells, dirt, and anything that might be clogging your pores. It helps cell turnover as well, so your skin will immediately feel softer after you've done it. You can use both scrubs and chemical exfoliators for this purpose, and if you want to know more about the benefits of each and how often you can use them you can read here.
Go natural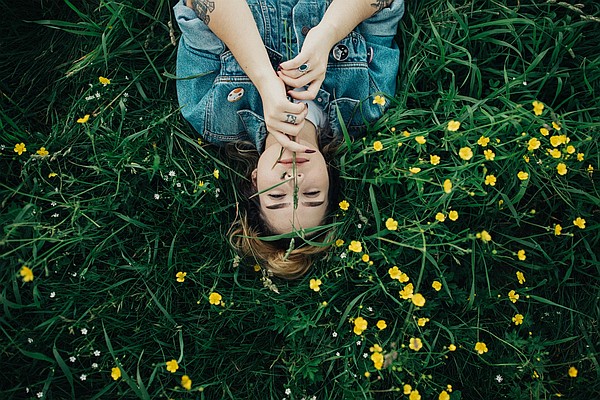 Aging skin generally responds best to high-quality ingredients, and the best way to do a little skin detox is to stop putting so many toxic chemicals on your face. Go for nourishing natural skincare and use simple things like face oils to make sure your face is plump and hydrated. You really don't have to have a complicated routine with a ton of products to stay ageless – simple jojoba oil is a wonderful choice. It's a straightforward nourishment without a million additives in it, and it can easily be used instead of a standard moisturizer.
Perfect your technique
Don't be harsh on your skin. The way you clean it and apply products is important, so try not to tug or rub it harshly. Be gentle, use soft patting or circular motions. Your skin will be grateful.
Retinol and vitamin C serum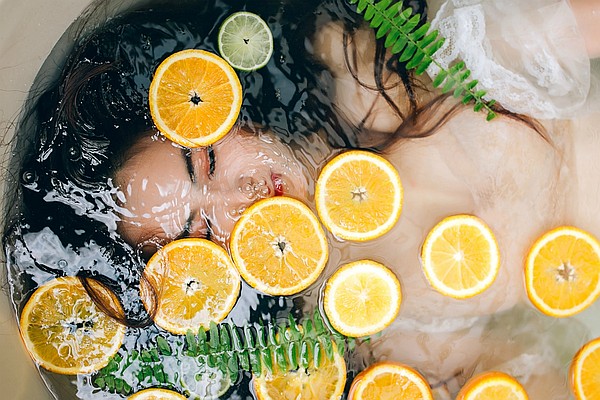 For some serious anti-aging benefits you might want to invest in a good vitamin C serum and creams containing retinol. You can also ask your dermatologist for some prescription-level tretinoin but bear in mind that it's a potent chemical that will require a period of adjustment for your skin. However, it's very effective and can truly help smooth out wrinkles, so as long as you listen to your doctor and follow instructions you can start incorporating it into your nightly routine.
Find the right pillow
Silk can be better than cotton when it comes to pillows because it doesn't trap bacteria the way cotton does, and some believe it will also help you avoid fine lines that can appear as the consequence of sleeping on your side. It definitely doesn't hurt to try it. After all, you'll be sleeping on silk, like a princess.
Get some sleep!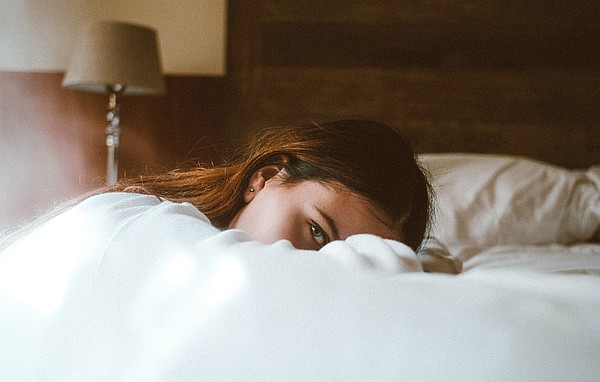 Now that you've got the right pillow, you should let your body rest. Without sleep, you aren't giving it chance to recuperate and repair overnight, and all that sleeplessness will only cause more stress, more strain, and as a result – more wrinkles. Apply good product on your face and then let your skin do its thing during the night.
And lastly, try meditation before bed. Everyday stress can be a huge influence on how we age, so taking at least five minutes in the evening to breathe deeply and let your worries go can be immensely beneficial. Care for your skin, go to bed with a smile on your face, and you'll wake up fresh and radiant!
BIO:
Sophia Smith is beauty and style blogger, an eco-lifestyle lover, graphic designer and a DIY enthusiast. She is very passionate about natural skincare, minimalist wardrobe, yoga and mindful living. Sophia writes mostly about beauty-related topics in her articles. She has contributed to a number of publications including: Eco Warrior Princess, Viva Glam Magazine, How to Simplify and Carousel.
You can find out more about her writing by following her on: Facebook Twitter Google +
This article was submitted exclusively to CrystalWind.ca by Sophia Smith
© 2018 crystalwind.ca. All rights reserved. Do Not Copy.
CrystalWind.ca is free to access and use.
"Would you consider a small gift of $11.11 ?" :)
ॐ Namasté - Blessings!

© 2008-2019 crystalwind.ca. All rights reserved.