Help keep CrystalWind.ca resources free for everyone. To share the articles posted here daily we rely on readers like you. Please donate today.
Blessings!
Category: Astrological News Written by Robert Wilkinson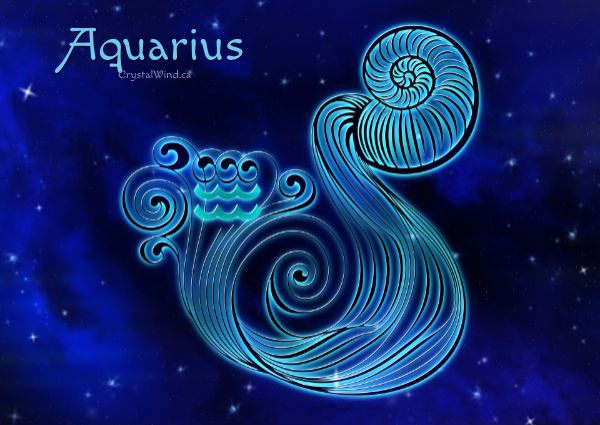 February accents the Sun in the Air sign Aquarius, where we can find a larger world service, a wider view of a greater good for all, and a more ideal way to live. This sign sees how and with whom we can make a larger contribution, as well as the power of managing our own or others' energies on various levels of human experience.
In the Northern Hemisphere, the light force is still at a minimum, though the days are getting longer. However, it's nearing the end of Summer down under, and a time to work hard for the harvest to come. In the Northern Hemisphere, this is the time to get things in place for what you want to see grow rapidly in the near future, when Spring begins anew.
So February is the heart of Winter in the Northern Hemisphere, and the heart of Summer in the Southern. If you're wondering how I reconcile the seemingly opposing energies between the hemispheres, when you're done here please take a look at The Mirroring of the Northern and Southern Hemisphere Year Cycles in Astrology. It may help readers "down under" see how the important points of seasonal change, though opposite in physical manifestation, actually have similar challenges at each point of shift.
Aquarius is the sign of humanitarian based revolutions based on a higher human ideal. These are in evidence in many parts of our world, due to the advent of the Age of Aquarius with its requirements that we learn our place in the larger scheme of things, and see our interconnectedness with all the other life around us.
In decades to come, as we bring forth the energies of the Age of Aquarius in its preliminary forms, we will truly see that we are all "merest sparks in the ocean of light" and "merest specks in the ocean of life." It is safe to say that the ongoing revolution of the human spirit, as it seeks to bring for the best in the human condition so we can assume our rightful place in the larger scheme of life and evolution, will continue until governments get out of the way and promote the independent spirit that we all share. EVERYONE wants to be free. That's the Aquarian ideal.
In Aquarius we can catch a larger vision, a larger effectiveness, and a larger ideal. It's one of the "harvest signs," so continue to capture the momentum toward a greater life, a greater contribution, or greater group effectiveness. These Aquarius energies will prevail until the Sun enters Pisces at 2:34 pm PST, 10:34 pm GMT on February 18.
This year's Aquarius energy is the final stage of the Saturn in Aquarius era in play since the Spring of 2020. However, because of the Jupiter conjunction with Saturn at 1 Aquarius on the December Solstice of 2020, known as "The Grand Mutation," we're in a new 20 year Aquarian era! Every transit over 1 Aquarius will trigger those "Grand Mutation" energies in different ways.
This year the first inner planet to enter Aquarius was Venus on January 2, followed by the Sun entering Aquarius on February 20. Mercury is the last to join the Aquarius party this year, entering that sign on February 11. The conjunctions each of these made with Saturn in Aquarius are the final conjunctions in that sign until Saturn returns to Aquarius in 2050! So Aquarius was highly active via Jupiter and Saturn all of 2021, with Saturn maintaining its occupancy of Aquarius through early March 2023. This year Aquarius was an unbroken energy between January 2 to March 2, a relatively short span of 59 days.
Here it's important to remember that each year when the inner planets move through Aquarius, we get more information about the patterns developing as a result of the Mars/Saturn and Jupiter/Saturn conjunctions of 2020. A new Aquarian ideal was set into action in Spring 2020 which began a new 20 year Aquarian cycle in December 2020. These were expanded into social and group forms in 2021-2022.
As Saturn is the worldly ruler of Capricorn and Aquarius, this is the time of year where Saturn has a huge influence on all the affairs ruled by the inner planets as they transit Capricorn and Aquarius. Saturn in Capricorn opened all Aquarius planets and angles to greater power, responsibility, recognition, authorship, and maturity. Saturn in Aquarius opens all Capricorn and Aquarius planets to see how to make a greater contribution if the energies are managed in the right way.
Now back to our birthday celebration of Aquarius!
Aquarius is the visionary of the future. Mythologically, this sign of the Water Bearer is the royal nobility of the King or Queen as they represent Divine Order in their realm. Aquarius is ruled by both Saturn and Uranus, so are here to embody the best of the old and the best of the new in the light of a greater world service.
Aquarius serves the All in the name of the greatest good for the greatest number. They bow their heads to no one, recognize no authority except their own, and embody a consistent independence from traditional bonds. It is said that Aquarians would feel more at home 200 years ago or 200 years from now, due to their extremely progressive yet timeless focus.
Aquarius, when freed of the chains of eccentric willfulness, bizarre behavior as a reaction to socialized expectations, and excessive coolness and tangential theoretical thinking, show their world how to make a greater contribution to their world, easily managing some form of Divine service to their society. When Aquarius' mighty impersonality and vision are leashed by the Higher Self, great works are created that will outlive the life of the creators.
Think Franklin D. Roosevelt, who gave us The Four Freedoms and The Second Bill of Rights for America and the World. He was a visionary who prevented class warfare during the Great Depression and mobilized an uneducated, semi-skilled population through visionary public works programs to create the greatest industrial and military power the world has ever known in the cause of democracy. Or Amadeus Wolfgang Mozart, whose music was brilliant, pioneering, and has been found to stimulate the human brain in ways that promote its natural genius. "The Mozart Effect" is now known to be a futuristic tool to promote neural functioning and the brain's creative wiring. Arguably one of the greatest Aquarians of all time, Abraham Lincoln saved the United States while ending slavery in our country, offering us a vision of equality and "malice toward none with charity for all."
Five other immortal Aquarians who made their mark on our world for all time were "the Man For All Seasons," Sir Thomas More, Copernicus, who laid out the solar system as it is, the brilliant and courageous free thinker Galileo, the Indian sage Paramahamsa Ramakrishna, and Thomas Edison, who invented (among other things) the light bulb, phonograph, records, movie camera, fluoroscope, alkaline battery, mimeograph, dictation machine, the incandescent lamp, lighting generators, sockets, switches, insulating tape, electric motor, electric railway, and the stock ticker. Quite a quintet of visionaries!
Famous Aquarians of history in the political arena besides the august Presidents already mentioned include two Presidents that died in office and a third fading away. First, the precipitator of "Tecumseh's Curse," William Henry Harrison. Second, William McKinley, whose assassination paved the way for America's great Ecological President, a fearless Scorpio whose trust busting reined in big business for a while, Theodore Roosevelt. Our final Aquarian president was Ronald Reagan, the bad actor, criminal co-conspirator, and great illusionist.
Another timeless figure in this political group is perhaps the most famous signature in furniture history, American founding father John Hancock. Other political players include Susan B. Anthony, Simone Weil, Jose Marti, Rosa Parks, Adlai Stevenson Jr., Boris Yeltsin, Corazon Aquino, and Kim Jong-Il. Here a special nod goes out to the greatest revolutionary of the late 20th century, the venerable Gene Sharp.
There are quite a few notable authors, some of the best of all time. Among classic authors of history we find Francis Bacon, Christopher Marlowe, Lord Byron, Emanuel Swedenborg, Robert Burns, Charles Dickens, Jules Verne, Frederick Douglass, Charles Darwin, Lewis Carroll, Colette, James Joyce, Zane Grey, Gertrude Stein, Germaine Greer, Sinclair Lewis, William Burroughs, Bertold Brecht, Edith Wharton, W. Somerset Maugham, Virginia Woolf, S.J. Perelman, Sidney Sheldon, Amy Lowell, Brendan Behan, Betty Friedan, Laura Ingalls Wilder, Sholem Aleichem, Ayn Rand, and Georges Simenon.
More contemporary literary icons include Thomas Merton, Norman Mailer, Langston Hughes, James Michener, Boris Pasternak, Alice Walker, Judy Blume, Susan Sontag, Toni Morrison, John Grisham, Jules Feiffer, James Dickey, Jennifer LB Leese, and the Theosophical clairvoyant who discovered Krishnamurti, Charles W. Leadbeater.
Legendary Aquarian musicians include Franz Schubert, the Prophet Bob Marley, blues pioneers Lead Belly, Bobby "Blue" Bland, Johnny "Guitar" Watson, and slide guitar master Elmore James, jazz masters Django Reinhardt and Stephane Grappelli, Jerome Kern, Arthur Rubenstein, Mario Lanza, Aker Bilk, soul brothers Sam Cooke, Dennis Edwards, Motown songwriter Brian Holland, and Smokey Robinson, (who could also be a Pisces – birth time unknown), Kingston Trio founder Bob Shane, Don Everly, Brill Building hitmakers Carole King, Barry Mann, and Gerry Goffin, Roy Orbison songwriting partner Bill Dees, John Williams, James Rado, Etta James, Skitch Henderson, Hal Blaine, Barrett Strong, Richie Havens, Otis Blackwell, Gene Pitney, Aaron Neville, Charlie Musselwhite, Tim Buckley, Ray Manzarek, Leontyne Price, Terry Kath, Sergio Mendes, Steve Marriott, Marty Balin, Warren Zevon, Gene Vincent, Doug Kershaw, King Curtis, Warren Smith, Bobby "Boris" Pickett, Sonny Bono, Jerry Goldstein, Stones producer Andrew Loog Oldham, and Chambers Brothers' drummer Brian Keenan.
Extraordinary contemporary male musical stars include Genesis members Phil Collins, Peter Gabriel, and Steve Hackett. Other major talents features Heartbreaker Mike Campbell, Billie Joe Armstrong, Nick Mason, Graham Nash, Big Boi (Antwan André Patton), Dave Davies, Al Makay, Robin Zander, Eddie Van Halen, Axl Rose, Sonny Landreth, Tony Iommi, Al Kooper, Barclay James Harvest founder Mel Pritchard, Justin Timberlake, Placido Domingo, Gary Clark Jr., Ronnie Vannucci Jr., Michael Kelland Hutchence, Ron Townsend, Michael McDonald, Alex Harvey, Dan Seals, Steven Adler, Steve Perry, Alan Lancaster, Charlie Souza, Vince Neil, Billy Nicholls, Alice Cooper, Neil Diamond, John Donlinger, Rick Astley, Mike Shinoda, Brandon Boyd, Masaharu Fukuyama, David "Phoenix" Farrell, Christopher Drew Ingle, Garth Brooks, Joey Fatone, Kirk Franklin, and Jonny Lang.
The women of Aquarius feature some equally talented unique musical beings. Featured Aquarian females include Carolyn Hester, Melissa Manchester, Sheryl Crow, Florence LaRue, Melanie Safka, Orianthi, Lucinda Williams, Sarah McLachlan, Natalie Cole, Roberta Flack, Alicia Keys, Natalie Imbruglia, Anita Baker, Kelly Rowland, Claudette Pace, Shakira, Sara Evans, and Teresa Teng.
In the movies, we have some of the most famous actors in history, including W. C. Fields, Clark Gable, Jimmy Durante, Paul Newman, Paul Scofield (who played Aquarian Sir Thomas More!), Jack Lemmon, Ernest Borgnine, James Dean, George Kennedy, John Forsythe, Victor Mature, Red Buttons, Ronald Coleman, Lon Cheney Jr., Buster Crabbe, John Barrymore, Lyle Talbot, Arthur Kennedy, Cesar Romero, Jack Palance, Lee Marvin, John Belushi, George Segal, Alan Bates, Dean Jones, Troy Donahue, James Franciscus, and Leslie Nielsen.
Legendary Aquarian beauties of stage and screen number some of the best: Lana Turner, Carmen Miranda, Jeanne Moreau, Carol Channing, Vanessa Redgrave, Katherine Ross, Zsa Zsa Gabor, Piper Laurie, Kim Novak, Tammy Grimes, Dorothy Malone, Mamie Van Doren, Claire Bloom, and Kathryn Grayson.
Notable directors include D.W. Griffith, John Ford, Milos Forman, Franco Zeffirelli, John Hughes, and the first woman director, legendary actress Ida Lupino.
More recent film luminaries include Mia Farrow, Bert Reynolds, Rip Torn, Jane Seymour, Jennifer Jason Leigh, Meg Tilly, Barbara Hershey, John Hurt, Bridget Fonda, Geena Davis, Matt Dillon, Nick Nolte, Stockard Channing, Joe Pesci, Pauly Shore, Natassia Kinski, Rene Russo, Gayle Hunnicutt, Ziyi Zhang, Laura Dern, Rutger Hauer, Linda Blair, Kelly Lynch, James Spader, Scott Glenn, Chris Farley, Denise Richards, Izabella Miko, Mena Suvari, Q'Orianka Kilcher, Elijah Wood, Diane Lane, Christian Bale, Michael Sheen, Christina Ricci, Margaux Hemingway, Molly Ringwald, Kerry Washington, Heather Graham, Kherington Payne, Patton Oswalt, Minnie Driver, and John Travolta.
In the world of television we find Aquarians from the classic past include Jack Benny, Ernie Kovacs, Garry Moore, Hugh Beaumont, Audrey Meadows, Anne Jeffreys, Lorne Greene, Donna Reed, Joey Bishop, Telly Savalas, Tommy Smothers, Hugh Downs, Bill Cullen, Ann Sothern, Vic Morrow, Harvey Korman, Dick Martin, Gale Gordon, Tina Louise, Eva Gabor, Farrah Fawcett, Robert Wagner, Suzanne Pleshette, Florence Henderson, Graham Kerr, Ann Jillian, Hal Holbrook, Tom Selleck, Sherman Hemsley, Bill Bixby, Garrett Morris, and Cybill Shepherd.
Modern Aquarian television icons include the incomparable Oprah Winfrey, standup funny guys Bill Maher, Christopher Guest, David Brenner, along with past and present stars Alan Alda, Mike Farrell, Stuart Margolin, Morgan Fairchild, LeVar Burton, Ellen DeGeneres, Michael Tucker, Jill Eikenberry, Michael C. Hall, Arsenio Hall, Vanna White, Joanna Kerns, Michael T. Weiss, Ashton Kutcher, Jennifer Aniston, Sherilyn Fenn, Brett Butler, Renee O'Connor, Mischa Barton, Andrew Keegan, Tiffani-Amber Thiessen, Maura Tierney, Justine Bateman, Seth Green, Victoria Justice, Lauren Conrad, Lee Thompson Young, Tatyana Ali, Brandy, Joseph Gordon-Levitt, Jennifer Stone, Mariska Hargitay, Guy Fieri, Emma Roberts, and China Kantner.
A special nod goes out to some great journalists: Carl Bernstein, Ted Koppel, Edwin Newman, Roger Mudd, and Tom Brokaw, as well as television financial ace Louis Rukeyser.
Outstanding Aquarians artists feature Yoko Ono, Matt Groening, Jackson Pollock, Edouard Manet, Norman Rockwell, Gahan Wilson, H.R. Giger, Grant Wood, as well as multitalented Desmond Morris, accomplished surrealist artist, author, zoologist, and ethologist. Masters of movement include legends Maria Tallchief, Chita Rivera, Mikhail Baryshnikov, and Gregory Hines.
Speaking of masters of movement in another life arena, we find Aquarian sports legends who left their mark on history include Babe Ruth, Jackie Robinson, Hank Aaron, Nolan Ryan, Ernie Banks, Michael Jordan, Bill Russell, Jim Brown, Lawrence Taylor, Jack Nicklaus, Oscar de la Hoya, John McEnroe, Wayne Gretsky, Mark Spitz, chessmaster Boris Spassky, and test pilot Chuck Yeager. We also give a special nod to Max Baer the boxer, father to "Jethro" and apparently one of the nicest men ever to grace the ring, contrary to how he was depicted in "The Cinderella Man."
Other eclectic distinguished Aquarians feature the man who discovered Pluto, Clyde Tombaugh, the guy who invented mail order, Montgomery Ward, along with Gypsy Rose Lee, Edgar Bergen, Louis Tiffany, Chris Rock, Wolfman Jack, Ted Mack, Stonewall Jackson, Charles Lindbergh, Jimmy Hoffa, Alfred Adler, Alessandro Volta, Christie Brinkley, Yakov Smirnoff, Lisa Marie Presley, Paris Hilton, and extraordinary astrologers Bill Nastasiak and the great Evangeline Adams, who brought popular astrology into the public eye early in the 20th century.
Of special note is that February 7 is the anniversary of the Beatles landing in NYC, and February 9 is the "birthday" of the British Invasion in the US and the day pop music changed forever! That was the day The Beatles first played the Ed Sullivan Show in 1964. On a more somber note, January 27 is also the anniversary of International Holocaust Day. We also give a shout out to National Freedom Day.
Finally, a big happy goes out to the countries of Cyprus, Lithuania, Poland, Russia, Sweden, and Syria, the states of Arizona, Kansas, Massachusetts, Michigan, and Oregon. Aquarian cities include Bremen, Brighton, Hamburg, Trent, Tucson, Anaheim, Bakersfield, San Bernardino, Ft. Collins, Jacksonville, Indianapolis, Topeka, Bowling Green, Louisville, Lansing, Flint, Jackson, Biloxi, Springfield, Omaha, Carson City, Camden, Manhattan Island, Columbus, Dayton, Salem, Corpus Christi, Ft. Worth, Galveston, Roanoke, Olympia, Yakima, and Milwaukee.
---
Reprinted on crystalwind.ca with written permission from Robert Wilkinson. Copying this article to other blogs is strictly prohibited. It is copyright protected.
© Copyright 2023 Robert Wilkinson
Credit
© Copyright 2023 Robert Wilkinson - https://www.aquariuspapers.com
About the author:
Robert wilkinson An internationally-known astrologer, author, public speaker, metaphysician, and futurist, with over 25 years experience as a counselor and educator. He has presented hundreds of public talks on all aspects of Astrology, the Eastern Wisdom tradition, the Western Wisdom tradition and promoted many mass gatherings and cultural events. Some of his specific areas of interest and expertise include personality profiles, degree patterns, integrative astrology, various aspect harmonics, among others.
Source Here
I want to welcome all to drop by our Facebook page at Astrology Arizona and join the social media initiative going on there. Please feel free to contribute a topic, ask about a topic, or anything else related to our new group. See you over there!
Reprinted on crystalwind.ca. with written persmission from Robert Wilkinson.

© 2023 crystalwind.ca. All rights reserved. We track all IP addresses. Using a VPN will now also get tracked to original source IP.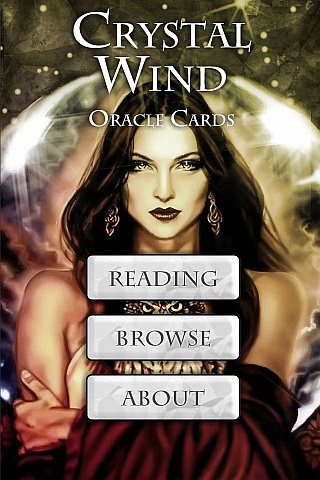 Cut Through The Illusions!
Available On

Spirit Animal Totem Of The Day!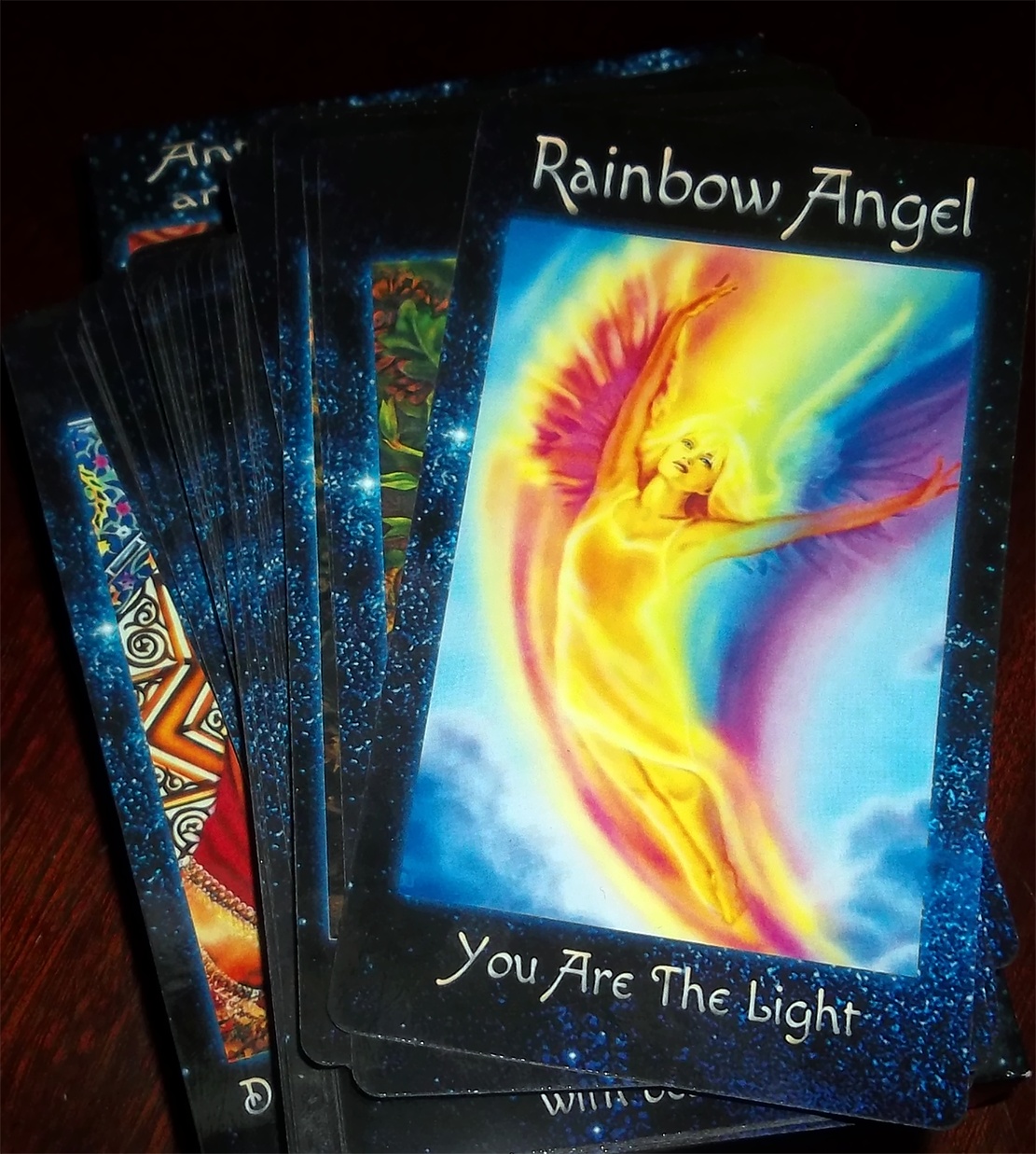 The Crystal Wind Oracle
Myth & Magic Card Deck!
Details Here!
NEW Expanded
Printed & Boxed!
Now with 58 cards!
Who is Online Now
We have 860 guests and no members online