Category: Astrological News Written by Robert Wilkinson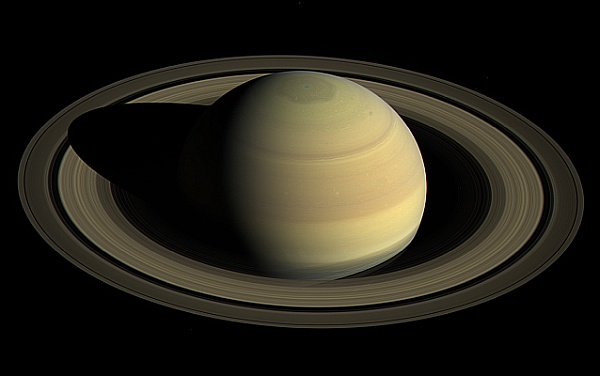 Saturn Stationary Direct at 7 Aquarius.
Saturn went stationary direct on October 10/11. What more can we expect from future Aquarian transits bringing forth manifestations of the Grand Mutation at 1 Aquarius last December?
Saturn just resumed its forward motion, and will re-trace ground it covered since it went stationary retrograde in mid-May 2021 at 14 Aquarius, launching us into a season of finding "shortcuts to attainment" when we have a clear vision, a plan, and good timing. We now commence our third experience of the Saturn lessons associated with the span from 7-14 Aquarius, which includes the emotional-social and individual, mental, and spiritual levels of the first half of Aquarius.
What Have We Learned from Saturn in Aquarius in 2021?
We took our first look at the span between February and mid-May 2021, when it went stationary retrograde at 14 Aquarius. Then we got our retrograde look of Saturn in that span of Aquarius through now, and now have begun our third experience of this span which will last until January 19, 2022, when it passes out of its shadow zone and a week later moves into its occupancy of the second half of Aquarius through March 2023.
In May we were introduced to Saturn's main lessons for 2021 at its retrograde station. As I told you, we've all been quickened in some way by going within to see a vision, a plan, and a timetable wherever we have 14 Aquarius. This began the structuring of a greater individual or spiritual contribution we've prepared to accept in 2021 and beyond. Right now, we've just blasted off the launch pad for things unknown, with fresh emanations from Cosmos coming our way over the next few months.
Having been exposed to the themes of 7 through 14 Aquarius twice since February, we now revisit them a third time, and get to show our skill as a result of our practice these past 8 months. We now know our individual way of contributing to the greater spiritual group work we're a part of, and are ready for new developments in our social lives. Welcome the new, but beware of erratic behavior or explosive temperaments between now and January.
We're now moving into an entirely different level of social-spiritual activity where we know what we're supposed to do and what responsibilities are ours to fulfill. We've seen a vaster vision or a better way to contribute to our lives and/or our world, and are now able to ride the spiritual wave toward the pre-formed patterns showing us the vision already being launched these past 10 months. We now finish our lessons involving contributions and begin to move toward long term lessons in managing actions, feelings, and ideas.
We now can move forward, comfortable in our expertise, knowing we in fact are treading a greater way. The Capricorn structural cycles of 2020 are still in play, while the new Aquarian era becomes stronger by the month. The coming decades are about visions of a greater collective effectiveness with idealism focused on the greatest good for the greatest number for the builders of the future civilization. We can now use our Saturn power to bring forth solid manifestations from Cosmos driven by the pulse of all which has not been realized before now.
I gave you the themes of the coming months in the article Evolutionary Astrology in Autumn 2021 –Saturn Stationary Direct at 7 Aquarius Pt. 1, This final pass through this span will show us new ways as well as the challenges to the emergent era, as Saturn's square to Uranus will build in intensity through the beginning of January.
Saturn's Stationary Direct Sabian Symbol
When a planet goes stationary direct, that degree becomes a platform for what happens next, as well as a "hot spot" that gets triggered with each subsequent conjunction to that point. Saturn's Sabian symbol will therefore dominate the rest of this year as a primary influence in cultivating our authorship of our life and control over circumstances. It will also be a platform that will ground our efforts in 2022, so learn all you can from this energy that has dominated the landscape since the end of September, and will persist in direct occupancy through October 23.
The Sabian Symbol for the 7th degree of Aquarius is "A Child born of an eggshell." In the original Jones class notes published by Rudhyar in his masterwork The Astrology of Personality, Rudhyar says this is a degree of "new actuation of effort by the power of unrealized purposes," "self-expression beyond all expectation," and "spiritual protection."
In his Astrological Mandala, we are told that this degree refers to "the emergence of new mutations according to the great rhythms of the cosmos." He offers that "the cosmic egg" represents the source of "birthing a new universe," which speaks of "the appearance of a new type of human being who is not born from 'ancestors' and who therefore is free from the inertia of (humankind's) past," and that this is "a new product of evolution, a mutant."
He says this "constitutes a fresh projection of the creative Spirit that emanates from the cosmic or planetary Whole, and not from any local culture and racial tradition," and tells us this announces "the emergence of Global Humanity for the New Age," where "the power of the whole is focused … in perfect freedom from ancient standards of value based on local conditions." This degree falls in the Span of Defensiveness, and is the counterpoint degree in the individual-mental level of the Scene of Contribution in the Act of Capitalization.
Dr. Marc E Jones, creator of the Sabian Symbols, says this is a degree of "the infinite regression in all personal reality, not as a fact of some mysterious loss of self either in source or in final dissolution but as a demonstration of the illimitable potentialities to be found in each immediate moment of self-realization." He offers that "For his own enlightenment (we) may project (ourselves) indefinitely into what has been or what may be but (our) assurance is in the ever-present sustainment of the auric eff or self-matrix in which existence continues to create itself in its own image."
He offers us the keyword ESSENTIALITY. He states that when operating in a positive manner, this degree is "a highly individual and completely unlimited resourcefulness."
So as we stand on the platform from which Saturn will move forward, we can and will experience a foundation of "unlimited resourcefulness," and new efforts blessed by a spiritual emanation of some sort. Follow whatever new energies show up, since here we can learn entirely new ways to contribute to society or to the emotional health of the whole.
From Here We Move Forward
Saturn now resumes its journey in the emotional and social level of the Scene of "Contribution," or first half of Aquarius. That means Saturn is still ruler of its domain, and as it's in the first decan of Aquarius it was a sub-influence of Aquarius with an added dose of Venus, making what's coming more pleasing or valuable than we ever imagined.
So take a deep breath, and take another look at the themes introduced at the beginning of 2021. We've now all gotten a different look at those themes, and stand ready to move forward with expertise, vision, and a sense of having grown wherever we have 7 through 14 2 Aquarius in our charts. As I noted in part 1, now that it moves forward it resumes its powerful conflict with Uranus in Taurus which will test our discipline, idealism, nobility, heart power, and ability to control magnetism. This square is a challenge of "right action" with an eye to disregarding the unimportant and keeping focused on the vision Jupiter has opened this year.
After that square is past, Saturn and Uranus will form a very favorable binovile all of Spring 2022 before Saturn's retrograde brings it back to one last square with Uranus lasting from late July through early December 2022. A binovile is a spiritual phase relationship, so a lot that's been on hold will be seen for what it is then.
In 2019 Saturn's tredecile and biseptile to Uranus unleashed highly specialized energies as we awakened to "a new quality of being, rendering the old patterns obsolete." We returned to Source, and in Spring 2020 "graduated into a new realm," spreading our Spiritual Wings and doing our test flight. The experiences of 2019-2020 have thrown us into the radical new futures of 2021 and beyond.
If you want to learn more about Saturn, Uranus, and how these planets impact your ability to move forward as a conscious Soul-Spirit in the material world, please consider getting a copy of Saturn: Spiritual Master, Spiritual Friend. In that work, you'll understand how to claim the power of your inner Saturn and use its skills to master your destiny, take command of your life, and fulfill your purpose for being alive on Earth.
It will open doors of understanding so you can claim your spiritual power in ways which ensure you will never be the victim of circumstances or at the mercy of others or your own subconscious fears. Your inner Saturn is your way to becoming the Spiritual Master of your own life, making conscious choices and expanding your awareness with each new experience in your life.
Each time you read any section of this book you will find new insights about your power to steer your personal evolution. You will understand how to throw off all the attitudes and memories which have held you back from finding and living the life and purpose. Through your journey of self-discovery, you can find ways to live your life on your own terms, and fulfill your purpose for being alive as an Eternal having human experiences!
Reprinted on crystalwind.ca with written permission from Robert Wilkinson. Copying this article to other blogs is strictly prohibited. It is copyright protected.
© Copyright 2021 Robert Wilkinson
Credit
© Copyright 2021 Robert Wilkinson - https://www.aquariuspapers.com
About the author:
Robert wilkinson An internationally-known astrologer, author, public speaker, metaphysician, and futurist, with over 25 years experience as a counselor and educator. He has presented hundreds of public talks on all aspects of Astrology, the Eastern Wisdom tradition, the Western Wisdom tradition and promoted many mass gatherings and cultural events. Some of his specific areas of interest and expertise include personality profiles, degree patterns, integrative astrology, various aspect harmonics, among others.
Source Here
I want to welcome all to drop by our Facebook page at Astrology Arizona and join the social media initiative going on there. Please feel free to contribute a topic, ask about a topic, or anything else related to our new group. See you over there!
Reprinted on crystalwind.ca. with written persmission from Robert Wilkinson.

© 2021 crystalwind.ca. All rights reserved.
---
CrystalWind.ca is free to access and use.
Please support us with a small gift of $11.11 or $22.22 or $33.33.
Spirit Animal Totem Of The Day!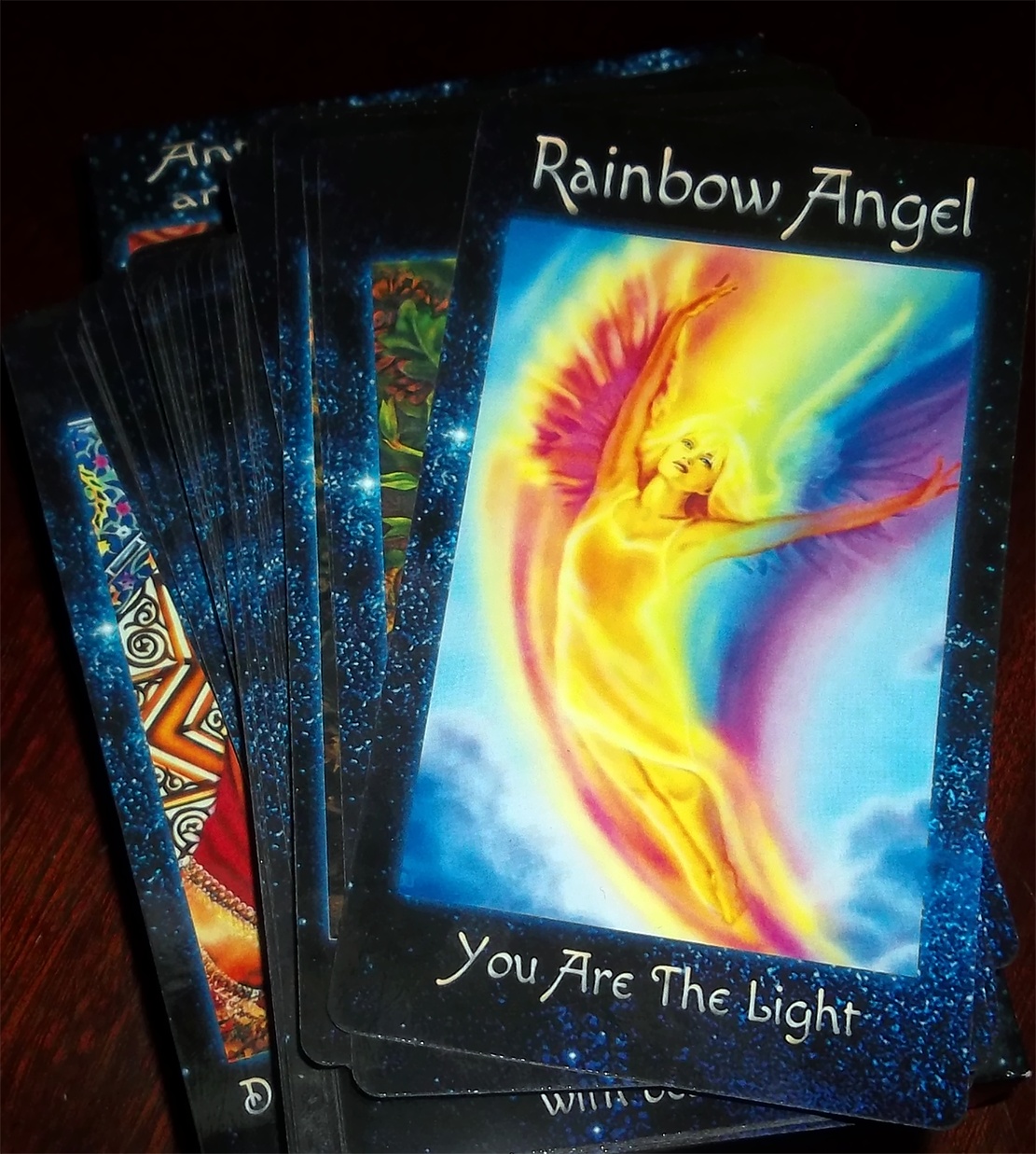 The Crystal Wind Oracle
Myth & Magic Card Deck!
Details Here!
NEW Expanded
Printed & Boxed!
Now with 58 cards!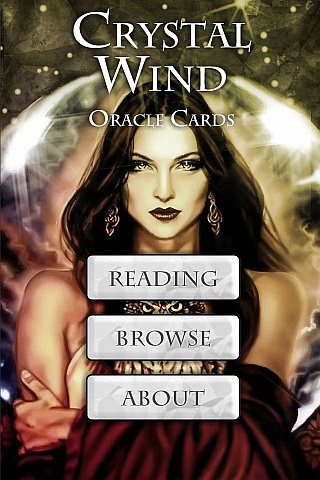 Cut Through The Illusions!
Who is Online Now
We have 919 guests and no members online