Category: Intuitive Connections Written by Diane Katherine Views: 1411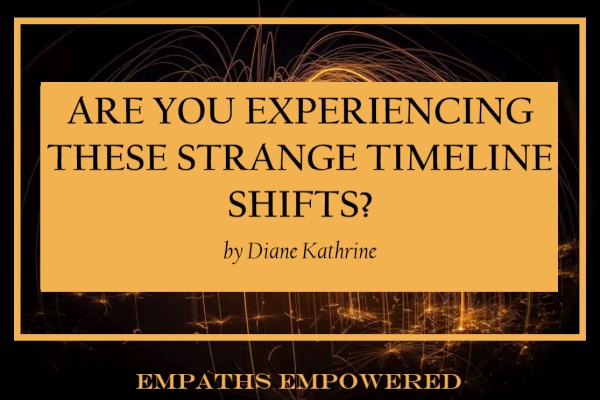 Have you been having some weird experiences lately? Strange things happening like timeline shifts or weird changes in your life?
In my last post, I mentioned how what is true one day is not necessarily true the next. It's as though reality is constantly shifting, altering things day by day. I'm not talking about major transformations, although for some they certainly are, just the things you might brush off as a fluke, or thinking your memory is playing tricks on you.
The changes could be slight spelling alterations of names or places. You may notice things in the world around you, such as landscapes, looking oddly different, but you can't quite put your finger on what has changed. You may become aware of plants or wildlife that you have never known before. Or you may find friends or family members with new personality traits. The odd thing is you may be the only one noticing these changes.
Changes
To give you a couple of examples, here's some changes that happened for me, and my husband, within the past week or so:
My husband's nan has recently gone into care. Because of this, he has been helping his mum fill in some official forms. It was when doing the paperwork that he discovered his nan's surname is not spelt how we thought it was (his mum's maiden name). It is only a small change, by one letter, but it is a change that had us scratching our heads.
Now, some would argue that this was just a mistake on our behalf, that we just had the spelling of her name wrong. Which is indeed a fair argument, except for the fact my husband's nan is not the type of person who would not have mentioned her name was spelt wrong on the birthday or Xmas cards we sent to her over the years. If we had been spelling her name wrong, she would have most definitely told us.
Another example is a change that happened near to where I live. In a local woodland, where I used to play as a child and, as an adult, have regularly taken walks, I recently discovered there was a very old stone bridge, crossing the stream that ran through the wood. What is strange about that you may wonder? Well, this is a bridge that in all my life, I have never seen or heard of. It isn't a small bridge either. The stream, that the bridge crossed, was where I played in and around when I was little. If there had been a bridge there, I would have most certainly known about it.
I could go on and on with examples of changes that I have seen around me but others haven't. They have happened for several years, but seem to be getting more and more frequent. My only explanation is they could be due to timeline shifts, moving from one reality to the next. I realise I have no proof for this, other than my own observations, but I know many other Sensitives are also experiencing this phenomena. Are you one of them?
Time Jumps
Another thing I have noticed happening recently is large jumps in time.
Many people experience time jumps without really realising. For example, you may look at the clock and see the time. When you look back at the clock, what feels like only a minute or two later, you find an hour or more has gone by. For some, it can be many hours.
Time jumps are another thing we tend to brush off, thinking we were distracted by work or something, but could they be being caused by something else…?
Schumann Resonance
For one thing, the Schuman Resonance measurement has lately been going off the charts; which in itself is very telling.
There is a much more technical explanation for the Schumann Resonance, but basically it is the measurement of the electromagnetic frequency of the earth.
When talking about energy shifts Empaths, and those who are sensitive to energy, are often brushed off as being 'woo-woo', by those with their feet planted firmly in the material world. However, in recent times, the massive energetic waves coming in are getting to the stage of being undeniable in the way they are impacting humans. The Schumann Resonance could offer an explanation for this.
Apparently, for the past 40 years the Schumann Resonance has been gradually increasing, but over the past months, there have been several crazy spikes.
Several factors are known to trigger a fluctuation of the Schumann Resonance, such as changes in our weather or solar activity, but an explanation for what is causing the huge spikes in recent times is not readily available.
It is known that the Schumann frequency vibrates in harmony with the alpha waves of our brain. Therefore, any changes in the way we feel, when there is a frequency spike, are not imagined. It has been scientifically noted to cause discomfort in humans, such as mood shifts, fatigue and even dizziness. I also expect that it will cause many other changes not observed or noted by science.
The Schumann Resonance is also known to alter the way time moves. This I find very interesting, considering the time jumps many of us have been experiencing.
Some believe that when the Schumann Resonance shifts it impacts human evolvement and leads to our entry into the Fifth Dimension, 5D.
So, if you are too experiencing any strange phenomena, rest assured you are not the only one.
Hope this helps on your journey.

Until next time.
Diane
©Diane Kathrine
Credit
Diane lives in Manchester, UK. She spent the past twenty years researching everything from human anatomy to the law of attraction. She is a qualified colour and crystal therapist, massage therapist, reflexologist, aromatherapist, healing practitioner, yoga and meditation teacher, and has done in-depth research into diet and nutrition and how it affects Sensitive people.. ©Diane Kathrine
---
CrystalWind.ca is free to access and use.
Please support us with a small gift of $11.11 or $22.22 or $33.33.
Thank you!

ॐ Namasté - Blessings!

"Life is an echo, what you send out comes back."
© 2008-2021 crystalwind.ca. All rights reserved.
Spirit Animal Totem Of The Day!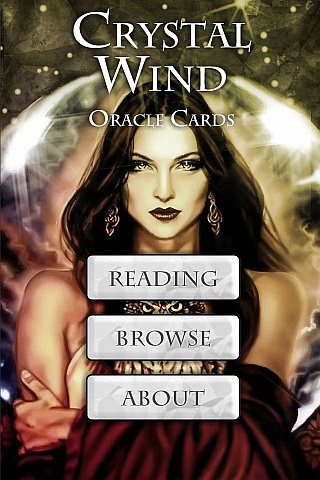 Cut Through The Illusions!
Who is Online Now
We have 1456 guests and no members online