Support crystalwind.ca with your donation and help spread spirituality and positivity.
Blessings!
Written by Ann Albers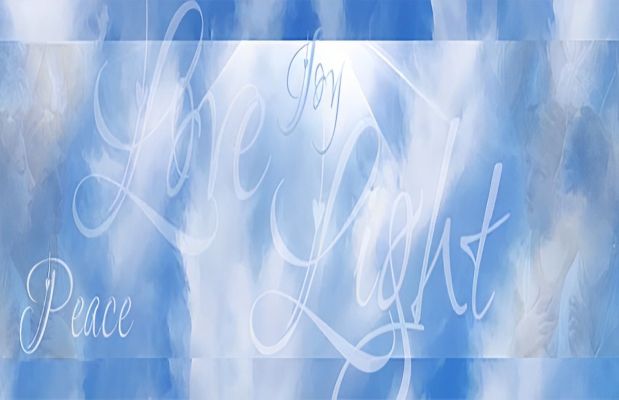 My dear friends, we love you so very much,
You have all heard the phrase, "Nothing is impossible with God." This is absolutely true but often misunderstood.
"Nothing is impossible with God" translates into, "Nothing is impossible when you are surrendered to the vibration of love." God is pure love, dear friends, and surrendering to the vibration of love is the key to receiving miracles and solutions you seek.
You want to surrender to love more than anything else on earth. The health, the money, the self-expression, the relationships, and the possessions you want are all wanted because you feel you will experience love when you have them. You will feel better in your new, safe car. You will feel more loved in the house that pleases you. You will feel more worthy of love and, therefore, more open to it when your spouse, child, or new partner shines their light upon you. You will feel more able to love when you feel good in your body.
You come to earth to play with creating love and experiencing love in many forms, which is beautiful. However, you can experience love here, now, and at any given moment. At any point in your life, in any breath, you can open to the eternal, unceasing presence of love that lies within all creation. As you do so, you open to the miraculous. You open to all that is beautiful. You open to the grace, guidance, and goodness that abound.
Even when you're in pain, you can take a moment to turn your face to the sun, to feel its warmth, and to marvel at the miracle of feeling the love of a star so far from your planet. In the midst of financial ruin, you can stop and listen to the birds singing with appreciation for life and remember the eternal cycles that will bring you back up again. After experiencing the loss of a loved one, you can shut your eyes, feel your love and appreciation for them for a minute without the longing and loss, and in that moment, open to experience their great love for you.
These "magic moments" of opening to love's presence cannot be underestimated. Each one is a doorway to the Divine. Each one is you turning on the faucet to receive the healing waters of love. Each one is you tuning out of the chaos and becoming quiet enough to perceive peace. Dear ones, your connection to the Divine — to Love itself — is not something that can ever disappear, nor is it something you are likely to feel all the time. It is, however, something you can practice opening to again and again until it is easy to open to love. The more often you surrender to love in this fashion, the more momentum you will gain as you allow it to flow into your heart, body, mind, and life. In time, if you practice this often, you will see your miracles and manifestations begin to take shape.
The quickest path to healing any situation is to distract yourself from the pain, fear, doub, and frustration as best you can and find things to feel genuinely good about. You can sleep as often as possible. You can watch movies or read books that take your mind off the pain. You can sit and breathe with spirit and trust that we will guide you to the proper help and healers without you agonizing over figuring this out yourselves. Dear ones, you can even surrender to love by going into your imagination and feeling all that is beautiful in the realms of fantasy — thereby creating blueprints for your future 3D reality.
You are capable of so much more than you believe. As you open to love, you open to the Creator of universes, who will always aim this loving energy towards all your heart desires.
We cannot emphasize this often enough:
You are worthy because you exist.
You are worthy because you exist.
You are worthy because you exist.
You do not earn this love. It is given freely. You do not have to prove your value. The Creator already knows. You do not have to be a "good person" to merit love. No healthy parent on earth stops loving their child even if their actions are not likable. The Creator loves dear ones because the Creator is Love. The sun cannot stop shining. It is its nature to shine. The Creator cannot stop loving. It is Divine nature to love. You do not have to earn the sunshine. You do not have to earn Divine love.
We repeat this because you have learned in so many ways that you must earn love. For many humans, this is true. Often, you are "rewarded" with love when you please others and punished with its withdrawal when you do not. Dear ones, this type of love is conditional.
Divine love is not conditional. Divine love is constant.
Breathe this in. "I am worthy because I exist. I do not have to earn love. I am always loved. It is only my job to let it in."
You do not earn your water in the faucet. You do not prove to the sink you are worthy of its flow. So much more so, dear ones, the love of the Divine is ever present, waiting for you to open to its flow. In love and appreciation, the faucet is on. In doubt, fear, and anger, the faucet is closed. You decide. In just a moment of appreciating the cool flow of the water over your hands, you open the "faucet" to Divine love as well.
Rather than stressing and striving for solutions, reach for an open "faucet" by opening your heart to the good in the moment. Open to the smallest satisfying detail in the space around you. Open to the tiniest bit of inspiration. Take a tiny bite of a food you like and experience the exquisite miracle of taste and texture. Put on a soothing song and let its frequencies wrap you in a loving embrace.
Dear ones, nothing is impossible with God. Nothing is impossible when you exist in a vibration of love. Give your problems to the Creator and be open to love in every way possible. In so doing, you are open to the healing, nurturing, life-giving, solution-producing flow of existence. It is there for you always, no matter how impossible the answer to your prayers might seem.
God Bless You! We love you so very much.
-- The Angels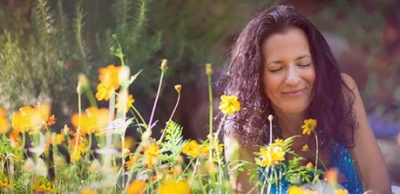 Message from Ann
Hi Everyone,
I have seen too many miracles to believe anything is out of bounds for the Creator of Universes. On more than one occasion, I've seen fatal cancers disappear as people open to life beyond their sentence of death. I've seen money in tens of thousands be given to people out of the blue by the most unlikely sources. I myself have healed "permanent" nerve damage, lumps, bumps, and other things that didn't belong in me and conditions that could have become chronic. I've had wishes I have forgotten about fulfilled years after I wished them.
At times, I've become so wrapped up in a problem—be it as simple as losing my keys, being overwhelmed by the sheer volume of work, or being so hurt by the cruelty of another that I wanted to quit—that I couldn't find my way out until I distracted myself with something that felt better. As soon as I found the vibration of love, I opened to the solutions, and they appeared.
We don't have to struggle so hard at our challenges. We don't have to believe things must be hard or impossible. God is above all the physical laws of the universe. We don't have to accept our pain, suffering, and lack even when it seems too big to handle.
We just need to "delegate up" and open up.
Two weeks ago, I slipped and hit my foot pretty hard while hiking in the creek. I had to hike out four miles and drive two hours home. By the time I got there, the foot was a football—bright red and so swollen so badly that I could barely feel my toes! I had a minute of self-pity then, after years of practice, decided not to accept 3D reality. I had a four-hour drive and a festival outing with friends planned for the following weekend and decided I would be driving, walking, and enjoying it, and that was that.
I sat, breathed, received, and relaxed while surrendering to the healing stream. The angels' love washed over me with a blissful warmth. I distracted myself from the pain by luxuriating in the knowing that I was loved and God wanted what I wanted. I had the idea to pack the foot in castor oil every night and use arnica by day. I took tons of Vitamin C.
In my mind, I drove around and walked until it seemed so real I was surprised to feel still swollen. Miraculously, in three days, the foot looked like a foot with very little bruising at all. Last Saturday, I drove four hours, spent all day on my feet enjoying a Dia de los Muertos celebration with music, food, fun, and friends, and am now walking again without a problem.
Now I'm on to significantly more important creations - like energetically assisting a dear one going through critical procedures as I write this. Healing a foot is vastly different in the 3D world than helping someone I love stay alive till they're ready to go, but the factor that unites them both in the realms of energy is staying open to the stream and vibration of love. In appreciation for life and joy, I allow grace and goodness to flow to me and through me for my own benefit and the benefit of all those whose creations I support.
Remaining open to the Divine—to love—has become the highest priority in my life. The minute I fall into a lower vibration, at my first opportunity, I choose to look around and appreciate everything in my line of sight. I think about all the good in the world and in my life. I open to the healing stream of Divine Love by simply breathing.
When I was in pain, instead of criticizing myself, I complimented myself on every little silly thing I did right. "Wow, you cleaned that dish so beautifully!" "What a great meal you made." It sounds ridiculous, but self-affirmation and self-appreciation, no matter how silly and small, are a vibration of worthiness. The universe knows we're worthy. That's never in question. We are the ones who have to believe it. A great way to start is by affirming yourself in all you do well.
So, while it is all too easy to focus on what we believe cannot be healed, cannot be helped, or cannot be rectified, the Divine knows no such limitations. We may have to be patient. Not everything can change overnight, especially if others are involved. Not everything heals immediately, although, on a few occasions, I've had such faith it does. Not everything is ready for us, nor are we ready for it immediately. But if you don't give up on yourself and your desires and are willing to strive as often as possible to open to Love, you will eventually receive the help, healing, and miracles you desire.
---
Here are a few pointers to help open to the idea that "All things are possible with God."
1. Remind yourself - I don't have to know "How"
Most of us have said something like, "I don't know how on earth I could make that happen." "I don't know how I could heal." "I don't know where the money will come from." "I don't know how this difference could ever be resolved." "I don't know how I could ever forgive." These feelings are understandable, human, and well-grounded in 3D reality. They are often backed by facts, experience, and even science or statistics.
Nonetheless, God doesn't listen to our statistics. God has a science beyond our 3D. God knows every nuance of every human heart. God knows the path to our healing, well-being, happiness, and abundance. We don't have to know. In fact, if we could only get what we know how to achieve, it would be a boring reality indeed.
Many times, I did not know how my body or heart could heal, yet in love, the path was revealed. I did not know how to get the money for something I wanted, only to have the thing show up for free or at a thrift store. I've not known how I could ever feel good after some incredibly human cruelties, but the Love that lives within showed me the way as I distracted myself with all else that was good in life.
The angels remind me often, "Ann, you don't know how your heart works or your lungs. You have only a rudimentary knowledge of your car, and yet you drive every day. You don't know how the body uses the water you drink, yet you benefit from each sip." They can go on and on. I don't know how my coffee maker works, yet it manages to move hot water at exactly the right pressure through the beans to make my morning brew. Lord help us; thank God we don't have to know how everything in our lives works.
Remind yourself often I don't have to know "how." God does.
2. Stop telling God what he can't do
The first time the angels said this to me, I doubled over with laughter. I was much younger and arguing with the angels about the impossibility of getting something I wanted. I don't even recall what it was at the time, but I do remember their wisdom, "Ann! Stop telling God what he can't do." Oh my gosh! That was so funny! Here I was, a tiny human on a speck of dust we call Earth in the vastness of the cosmos, presuming that the Creator of galaxies and universes and ecosystems couldn't answer a simple human prayer!
I think the reason we feel things can't be done is that we've asked or prayed for them with our words but have not seen results. Sometimes, we have 3D "evidence" that what we want is impossible. However, we don't pray with words. We interact with the universe with energy.
Words are irrelevant if not backed by vibration. If we beg with a mentality of lack and fear and doubt, then we are sending out only lack and fear and doubt, and the universe responds to that. The Divine responds on the frequency of love. If we sit and appreciate the smile on our dog, we are in a vibration of Love, and therefore open to the Divine broadcast of love. The more of those moments we have, the more we open to the ongoing, constant stream of help.
If you are reaching for something you want with frustration, doubt, or fear in your heart, distract yourself and focus on something else that feels better. It is better to tune into Love where you can than to remain in fear or doubt trying to find Love on a difficult topic.
3. Affirm yourself
Compliment yourself on the smallest, silliest things as often as possible. Notice all the small and wonderful things you do right each day. Talk sweetly to yourself. I've mentioned this before. It is so easy to criticize ourselves for the smallest "mistakes" or "flaws," so why not compliment ourselves for the smallest achievements?
---
I no longer give up on my own desires. I get ornery and focus on what I desire with anticipation. I affirm changes before I see any evidence of them. I told myself how my foot was healing before I felt the smallest twinge of relief and stuck to my story until it came true :)
I allow fantasies about what I wish for to run wild until I feel like it has already happened. I focus on anything good, pleasing, soothing, or kind that I can. I actively make positive statements of appreciation about small things in my life. I look for what is good in people. I don't do this haphazardly. I do it on purpose, with one intention - to feel good, to attune to Love, and to let the universe flow to me, through me, and as a result, to all of you as well.
Nothing is impossible with God. Our only task is to find the vibration of Love as often as possible so we open to the realms of Love, healing, grace, guidance, and goodness. No matter how you get there, the vibration of love opens you to all you desire, whether humanly "possible" or not.
Have a blessed week,
Love,
Ann
Ann Albers and The Angels
Please feel free to share any of my messages or posts. The only thing I ask is a small note: ©Ann Albers, www.VisionsofHeaven.com
Reprinted with permission from Ann Albers on crystalwind.ca. All rights reserved.
Source Here
© 2023 crystalwind.ca. All rights reserved. We track all IP addresses with sniffer technology. Using a Proxy/VPN will not hide your IP address.
CrystalWind.ca is free to use because of donations from people like you. Please help support us!
Blessings!
Spirit Animal Totem Of The Day!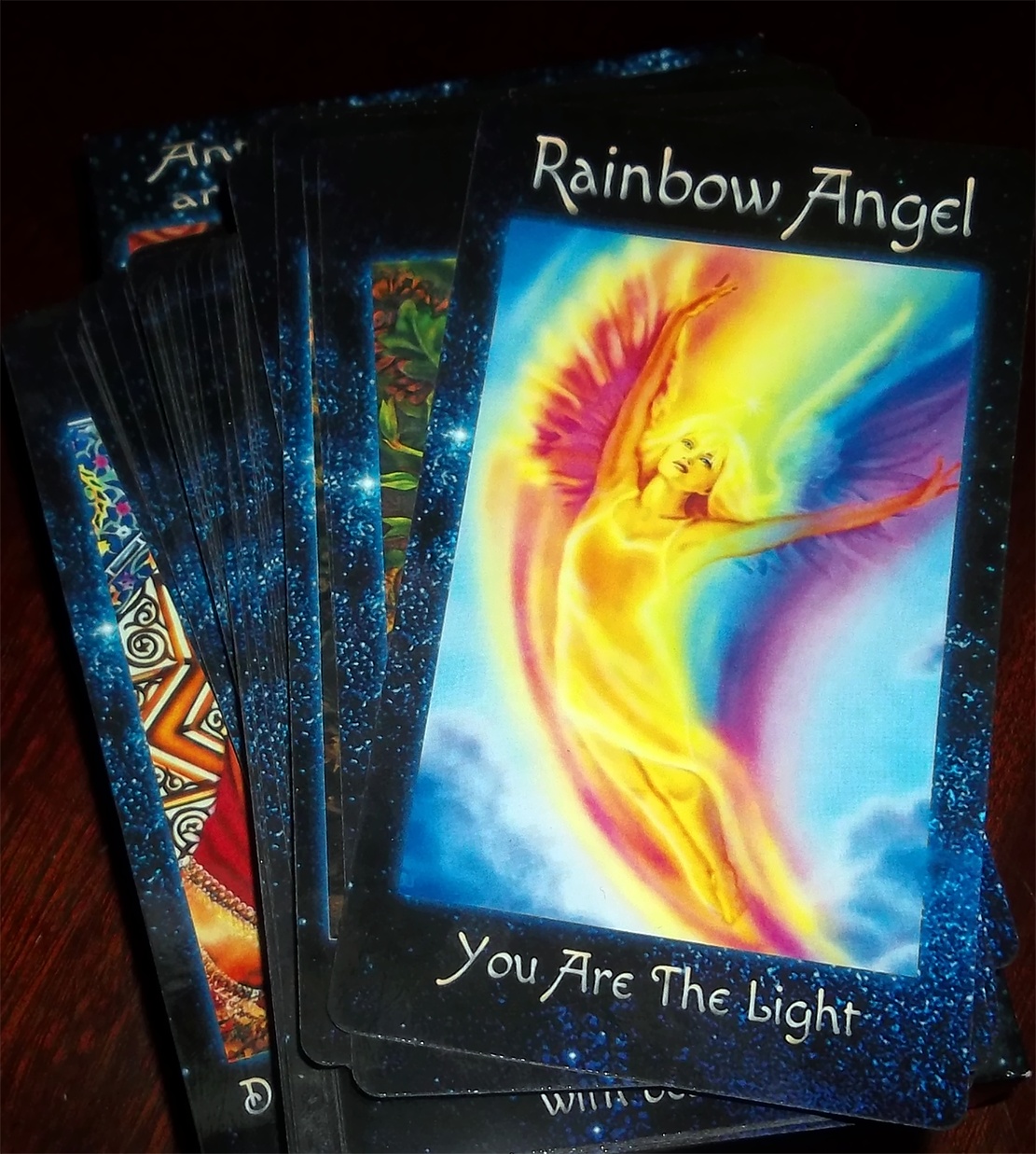 The Crystal Wind Oracle
Myth & Magic Card Deck!
Details Here!
NEW Expanded
Printed & Boxed!
Now with 58 cards!
Who is Online Now
We have 1113 guests and no members online