Support crystalwind.ca with your donation and help spread spirituality and positivity.
Blessings!
Category: Ann & The Angels Written by Ann Albers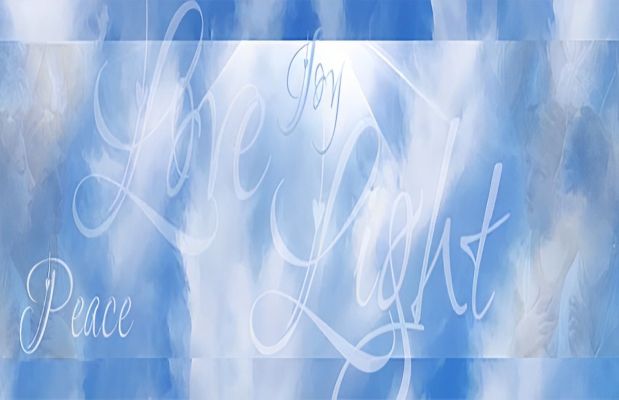 My dear friends, we love you so very much,
In this time upon your earth when it seems that so much is moving quickly, consider that perhaps, in many cases, slower is faster.
When you take a breath and slow your thoughts, you can think more clearly.
When you slow down and move deliberately, you avoid injury and act with precision.
When you perform your tasks slowly and deliberately, you are fully present enough to accomplish them correctly the first time.
When you eat more slowly, chewing your food, you give your body the time it needs to digest properly and tell you when it is full.
When you talk more slowly, you are present to your own words and communicate more effectively.
Of course, there are many times to move quickly upon your earth, and there is certainly nothing wrong with this, but the point of slowing down is to help train yourselves to become more fully present in the moment. You are more likely to be in the here and now at a slower pace rather than rushing to some finish line.
In the here and now, you have access to your guidance, your inner knowing, the signals from your body, and your own intuitive senses that came with it. In your present moment, you will notice the envelope you must mail before leaving the house. You will see the concern in someone's eyes that you might have missed had you been rushing through the interaction. In your present moment, dear ones, you are open to the signals being sent, both from within and without. In your present moment, you are in a state of graceful flow.
You can be in the present and flow quickly. However, for most of you, slowing yourself down is the best way to practice Presence. In Presence, you will automatically accomplish all you need faster, more efficiently, and, best of all with more joy!
In the present, you can feel the Presence of love.
In the present, you can feel your own heart and what it loves.
In the present, you will notice the countless tiny pleasures available here and now.
In the present, you will feel us and sense us more clearly.
Dear ones, if you can move quickly and maintain your focus in the present moment rather than rushing to get something done, that is fantastic! You are in a beautiful state of flow. However, if you find your mind spinning and focus on the end of your task (or beyond) rather than what you are doing here and now, breathe. Slow down. Look around. Be here and now. What are you doing now? Back to the moment.
Slowing yourself down until you can genuinely remain with your own heart, your own mind, your own words, and your own actions in the moment is indeed the fastest way to accomplish all you must and the quickest way to allow the universe to guide you to what you want as well.
Slower is often faster.
God Bless You! We love you so very much.
-- The Angels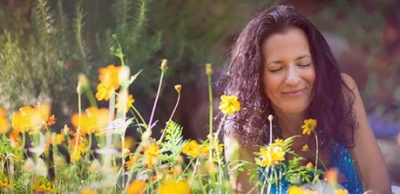 Message from Ann
Hi Everyone,
I once had a blissful mystical experience while folding laundry. I truly love my little laundry room. The walls are a soothing tropical blue. I have a picture of a gorgeous scene in nature and some inspirational quotes on the walls, and the supplies are organized prettily in glass containers and baskets. On this particular day, the warm hum of the dryer was lulling me into a state of complete peace. The towels were warm, soft, and fluffy as I folded them. I buried my face in one and inhaled. The fresh scent was delightful. The softness felt good on my face. I took satisfaction in lining up the corners, and then as I smoothed one down to make room for the next, I felt an inrush of bliss and expanded beyond my body into the Oneness.
Delicious waves of warmth and love cascaded through me. I felt my Ann-satisfaction and the towel's experience of my hand. I was warm in the dryer and felt myself in the Presence in every nook and cranny of the space. It was delicious. When I popped back into my Ann-awareness alone, I came back laughing! People meditate for years, and I get this experience folding laundry? In conversation with the angels later, I asked why on earth this occurred. The answer was simple. I was lost in love and appreciation and fully present. That is heaven... even while folding laundry!
So many times in this life, I've had absolute bliss in an ordinary moment simply because I focused on love and appreciation in that moment. The other day, I went to visit my plants, who are all a little tired after our long, hot summer. My eggplant, who gave me nearly a hundred fruits last year, barely made it. I trimmed her back, encouraged her, and admired her tenacity. I burst into tears. The beauty of the life within each cell of that plant amazed me. I was transported into a space where I felt the millions, if not trillions, of cells buzzing and humming to keep this little beauty alive. Nature brings me to my knees in awe. It was such a simple moment and yet so profound.
The angel's advice to slow ourselves down is worth pondering. I often move fast. In flow, it is fantastic fun to zip around, feeling as if you are in a swift-moving current of joy. However, when I start to feel un-fun, I do slow down immediately.
The minute I catch my brain spinning over a challenge, I stop, breathe deeply, and focus on what I want while allowing spirit to tune me.
The minute I catch myself rushing from anything less than joy, I slow it down, bring myself back to the moment, and focus intensely on only what I am doing. I have tripped myself up one too many times by rushing.
When I catch myself eating too quickly, I try to slow down and savor my food. It is actually a great diet plan! I used to eat so quickly I didn't taste. Now that I do taste my food, I know when I'm full and whether or not the thing I'm eating is truly satisfying.
So when the angels say slower is faster, they mean Presence is faster, but much of the time, slowing down is required to get ourselves in the present :)
---
Here are a few tips to help you slow it down and still accomplish all you need.
1. Practice slowing down
Pick a period of time. It may be ten to fifteen minutes, an hour, or even a whole day. Challenge yourself to move slowly, to focus on where you are and what you are doing. Walk through your home or office and truly see it as if you are there for the first time. Focus on the task you are doing instead of thinking about what is next. For example, as I write this on Monday, my mind wanders, and I start to think of breakfast and all the other things to do today. Back to the words here! I want to remain in the present flow.
If you are doing this practice in the morning, for example, breathe before you get out of bed. Feel your sheets. Feel the air moving into your body. Sit up slowly. Plant your feet on the ground and feel the earth beneath them. Get up deliberately. Look around and savor your space. There may be things you notice that you want to change. Just acknowledge that. You can handle them another time. If you wash your face, feel the water running over your hands. Enjoy the sensations of your morning routine. Smell the lotions, soaps, or toothpaste. Look in your closet, imagine a wonderful day, and from that high vibe, pick the first outfit that resonates. This is a simple and delightful way to start the day and get yourself in flow.
Alternatively, you could do this exercise while preparing a meal. Give thanks for the ingredients. Admire their color, texture, and smell. Put some love into the preparation. Enjoy the sizzle, the smells, and the sounds of your cooking. You'll taste the love that went into your food.
If you practice slowing down when you create intentional time to do it, even for small blocks of time, you will more easily access states of Presence and flow as you move throughout your day.
2. Catch "mind spin" and slow it down
You know when you feel clear and good. You also know when you feel like your mind is spinning at a rapid rate, producing anxiety. The minute you notice yourself in "mind spin," stop. Breathe deeply—slowly in and slower out. Do that for a few minutes to interrupt the mind spin. Just focus on the breath. Then, focus forward. "What do I want?" "How would that feel?" Breathe. Receive. Take the first action that feels right.
As we slow our spinning minds, we open to the heavenly help that will make everything easier. When guided, we can accomplish our tasks more quickly and efficiently than when we're obsessing over problems or solutions that don't seem right.
3. Celebrate the moment
While we all want what we want as soon as we want, that isn't always how life works. Some things take time, such as driving somewhere or cooking a meal. We can't rush them. We can't always rush the waiter or waitress, the customer service rep, or others we work with. You can't always get your child to prioritize getting ready for school! But you can immerse yourself in the moment, look for joy where you can find it, and thus inspire everyone around to want to "Vibe" with you.
When people sense your impatience, they resist it and often more slowly. When they feel your acceptance and love, they often want to keep up with your joy.
---
While it seems contrary to logic, often "slower is faster." I love my high vibe fast-flow states when I feel I'm being carried by a swiftly moving stream! When I'm not in that space, I slow down, focus on the here and now, and enjoy the unfolding moments. Interestingly enough, things do get accomplished more quickly.
Speaking of which, this article just flowed slowly and easily, and it is now time for my breakfast :)
Have a blessed week,
Love,
Ann
Ann Albers and The Angels
Please feel free to share any of my messages or posts. The only thing I ask is a small note: ©Ann Albers, www.VisionsofHeaven.com
Reprinted with permission from Ann Albers on crystalwind.ca. All rights reserved.
Source Here
© 2023 crystalwind.ca. All rights reserved. We track all IP addresses with sniffer technology. Using a Proxy/VPN will not hide your IP address.
CrystalWind.ca is free to use because of donations from people like you. Please help support us!
Blessings!
Spirit Animal Totem Of The Day!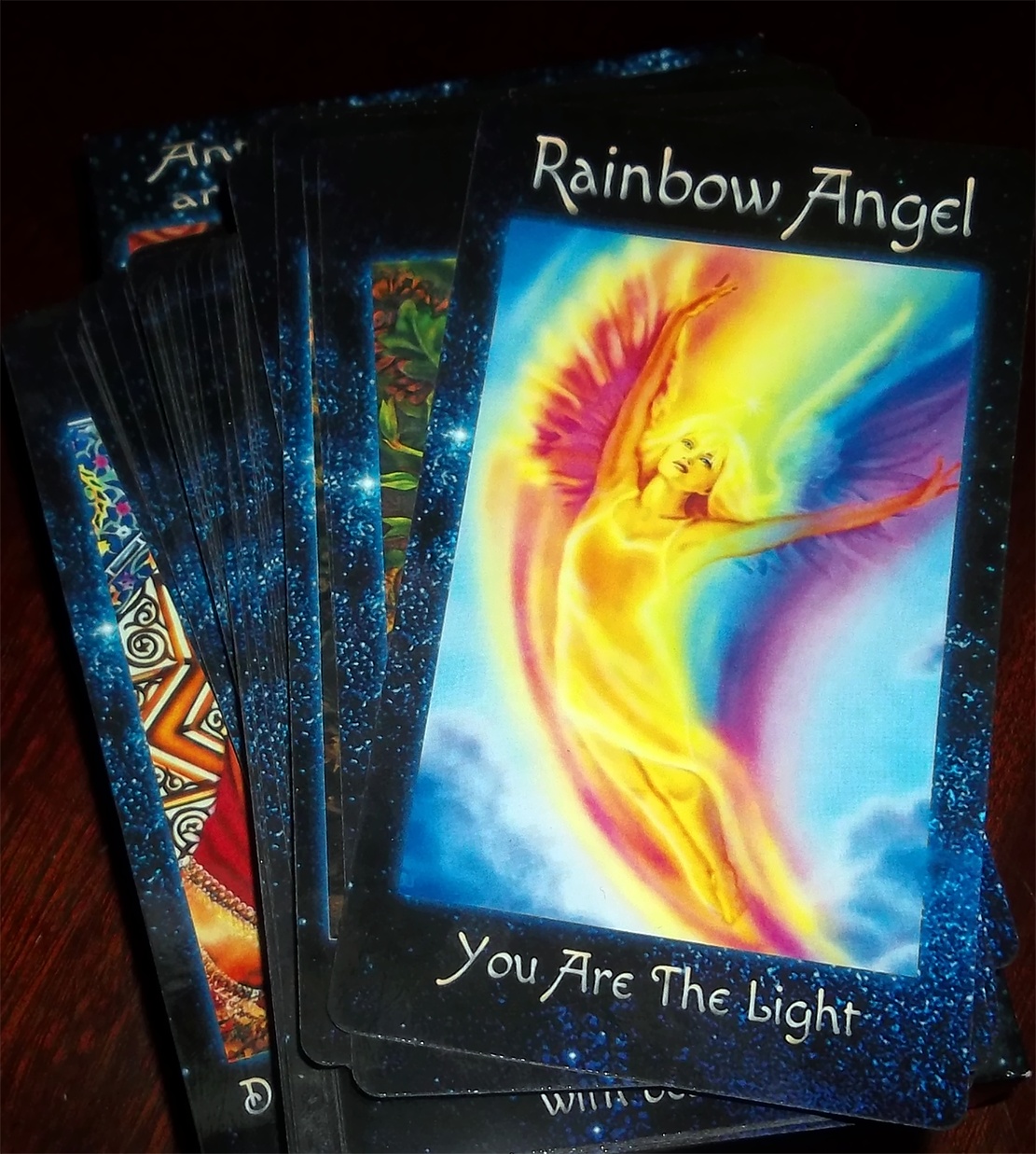 The Crystal Wind Oracle
Myth & Magic Card Deck!
Details Here!
NEW Expanded
Printed & Boxed!
Now with 58 cards!
Who is Online Now
We have 1178 guests and no members online