Category: Archangel Michael Written by Aurora Ray Views: 893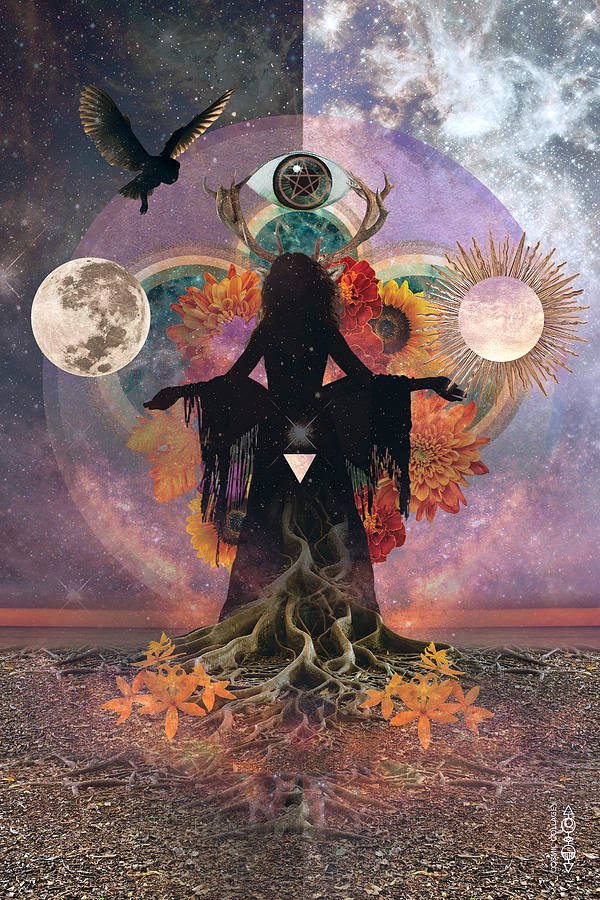 What Is Meditation?
I want to explain to you what meditation is, and why this act, this commitment is so important.
You all know that you have a group of beings of light around you, that come or go, depending on the degree of balance that you are in, depending on the degree of emanation of light that you are. All these beings of light, have a great desire to speak with you, to make contact, to show themselves, to become existing. You all know they are there, "But how can you be sure? How do you know they really exist around you? "
Meditation what is it? It is that moment when you open all the chakras, and let your inner light shine, thus exposing the degree of balance, that you are at that moment; and depending on this degree of light, beings of light come closer. There are already many thinking: "But how do I know, that I am attracting only beings of light?"
The answer is simple, if you are emanating light, what do you attract? Our presence. Because the more you exhale light, the closer we get. And it is clear that at this moment, it is up to your protectors to create an aura of protection around you, so that there is no interference, of any other type.
Often you sit or lie down, it doesn't matter, and you make the decision to meditate. And then during meditation you are thinking, about the bill you have to pay the next day, you are thinking about that wonderful pie that you will eat after lunch, the foods that you will prepare for your family, and that you will eat, so your thoughts are wandering, your mind is anywhere but there. So what's the use? Very little.
You sit down to meditate, you have this intention, so at this moment your Higher Self commands the opening of your Chakras, and your light is displayed, it is shown to us. If you stay connected, if you stay focused, that light stays; now if you start thinking about other things, your chakras will close again, and your light will withdraw, making it difficult to connect with us.
And then many say: "Wow, I meditate, meditate, meditate and I don't see or hear anyone"! Of course, each case is different. But try to observe, what you are thinking at the time of meditation, if your mind is not chattering and wandering elsewhere. So I'm going to teach you, a very simple thing, so that you can stay connected, not to let the mind speak, not to let the mind wander.
So you are going to sit or lie down, it doesn't matter, you have the intention to meditate, and if there is an intention what happens? Your Chakras are already opening, letting out the light that exists within you. So at this moment, you will start talking, but not talking silly things, you will say that you want to connect with us, that you want to evolve, that you want to be ready for contact, that you want to hear our messages, that you want to see us, no you are not quiet, and simply intent, you are chattering too, but notice this: you are focused on a thought; you are focused on that moment, that connection. So when you say that you want the connection with us, that you want to see us, that you want to hear us and that you want to feel us, you are thinking yes, chattering yes, but with a purpose, the words are part of that context.
So you are showing us that you can't be quiet, very well, but that you are focused on the subject we are talking about there, and that you will digress, you will imagine, you will imagine seeing us, you will imagine talking to us. It is as if you were in a circle of friends, around a fire, telling wonderful stories, but everything turned to us. So you will be talking to us. At first it will be a monologue, because for you to get to hear what we say, it takes time for the connection to be created.
It is not just that you say, "I want to connect with you", and immediately you will hear our voice. No, it is not so. Imagine the following ... I will give you an example that is very conducive to what you have today: you want to talk to someone on the other side of the world. What do you do? You take that person's phone, and through this number you reach them, that is, you have created a connection. It didn't happen for the simple fact of you: "So-and-so I want to talk to you". Nothing will happen unless you have a gift. If you do not create the connection to speak to the person, you will not speak to them. So you have to create this communication mechanism, and in the same way with us. It is not simply that you sit down and say, "I want to connect with you", and immediately we are going to start chattering in your mind, that is not it.
Having a connection with us has to be a request with a lot of love, with a lot of affection, with a lot of respect. So in the first few days, you will do monologues, you talk about how you would love to know our names, to know who we are, to know how to connect with us, that you want to create this connection with us, that you have this intention from the bottom of your heart, to be able to see us, to be able to know that we are there at any moment, but that you want to have a name to call, that you want to have a name and know that when you pronounce that name we will be there.
So this will be the daily conversation. No, you don't have to spend 10, 15, 20 minutes talking, no, that's not it. You will speak, you will expose your will. When you feel that you have nothing more to say, and the mind has started chattering, you say goodbye, and the next day, or when you want again, you make the connection again. So what are you doing with that? It is as if every day, you pull a little piece of the wire towards us, of course it is an ethereal thread, it is not a physical thread, it is as if you are looking for our phone to talk to us. It is clear that we do not have a telephone, nor do we have a number, but each day when you put this will, you create this "wire" so that the connection can happen to us. And each day that you put this desire, that thread will increase and strengthen until there will come a point in a day, when the connection will be complete, and then you will start to make the connection effectively with us.
Another interesting point: you do not want to connect with us, all at the same time. The first ones you have to connect to are the Angels, your Guardian Angels, who are the ones who are closest to you. So it's the closest connection, it's the one you'll get quickly to. So the first connection request is with the Guardian Angels. Ask them to introduce themselves or he will introduce himself. Each person has the number of Guardian Angels necessary for their protection. Yes, you can have more than one, and I must tell you that the vast majority of you, who are already resonating with the Fifth, do not have one. Remember, you are part of a large group, which is operating on the planet now, raising its vibration, so you need protection.
So the vast majority of you have more than one Guardian Angel, in addition to the rest, of course, in addition to the other spirit guides who protect you, but the first protection you have are the Angels. So it is with them that you have to make the first contact, it is with them that you have to talk every day until you create the connection, because after creating the connection with the Angels, they themselves will help you to create the other connections. And you will have a lot of help.
So my brothers, start doing this exercise. This is very important for you right now. Hear the name of your Angels. Don't expect names you know; they are angelic names. The names in you today came from the Angels, not the other way around. The vast majority of angelic names end in "el"; the vast majority. So be aware of the names you are going to hear, as it is very rare for an Angel to have a name that does not have that ending.
So seek out your Angels; seek to meditate; create an environment during meditation: "I am now in a green field, full of animals, flowery, with sun, waterfall". Create. The mere fact that you are talking, you are focused on that, you are creating, and your mind will not have time to wander. "Ah, but do I need to say it all out loud?" Of course not. Speaking is not out loud, if you want to speak out loud you can, but you cannot think. How do you daydream? You are imagining that scene, that place, that moment, without saying anything, and you give yourself that in such a way, that many times, you do not even hear what is around you.
So this is what I want, that you give yourself to that moment; create the atmosphere that you want; create what you want. Let your imagination flow. You have an enormous capacity to create and to imagine. So do it. Let it come from the heart. Make a habit of writing down every day, what happens. In the first days, nothing will happen or may even happen, depending on the involvement of each one. Write it down. You may feel as if someone touches you, as if something strokes you. Angels usually touch you; imagine being embraced by your Angels, imagine that they are in front of you, huge, beautiful, with a great pair of wings, and you inside, being enveloped by the Angel's wings; being enveloped by the love they bring to you.
Realize what you feel, and write it down. Every day write down what happens. And you will see that each day you will have something very small and subtle to write it down. Don't miss anything. Sometimes even a perfume, a ringing in the ear, a small noise, they communicate in many ways. So stay tuned. Write it down, be sure to write it down. As time goes by, you will be so prepared, for this moment, that you will be able to go a long time without the chattering mind. And anyone who wants can put on music, soft music, can let themselves be rocked by music, because while you are rocked by music, your mind is focused on music, it is not focused on other things.
So are we going to start doing this exercise? Let's start learning to meditate. Meditating is not just being silent, emptying the mind; to meditate is to be focused on what you want, and in this case, it is the connection with the beings of light that protect you. And you need to be more and more connected to them so that you can increase confidence in yourself. You need this. You need to believe that you are capable and that you are strong.
So my brothers, this is today's teaching. I hope that you, at least try to do it, at least try to create the habit. It is important that this becomes a habit, and preferably always at the same time and in the same place. It is as if you were saying to the Universe: "Look, every day at this time I am here, okay? For us to create that connection ". Then the Universe begins to organize itself, for that to happen. every day without embarrassment, without anything preventing you from being there, because you created a commitment to the Universe. So do that. Try to act in this way, and you will see how much you will evolve.
I AM THE ARCHANGEL MICHAEL! I am here, ready, always, to help you more and more to grow, to evolve, and to become more and more ready for my army of the Warriors of Light!
Anjos e Luz Terapias -Translation by Luce Light
Artist: Lori Menna
We are the ground crew of the Galactic Federation. We're advanced spiritual beings from other stars watching over the evolution in consciousness and assisting the global ascension of Earth and humanity.
Aurora Ray
Ambassador of the Galactic Federation | Lyran High Council Elder | Emissary of The Goddess

Source Here
---
CrystalWind.ca is free to access and use.
Please support us with a small gift of $11.11 or $22.22 or $33.33.
Thank you!

ॐ Namasté - Blessings!

"Life is an echo, what you send out comes back."
© 2008-2021 crystalwind.ca. All rights reserved.
Spirit Animal Totem Of The Day!
Featured Articles: Archangel Michael
The Family of Archangel Michael

Open or Close

The Families of Michael

(Note: This is incredibly difficult to express and so it is asked to be in neutrality and witness this information from an observational level. This way you will not be prone to attack it, however to utilize this information as a part of your informed awareness and self empowerment as you move forward on the consciousness evolution path. Galactic Human evolution is requiring we take responsibility to see and witness things that have been hidden from us. This is one of those major revelations that is very painful and controversial and as such, it is requested to be aware of it and then make your own internal decision on what feels internally right for you. Being responsible for the direction of your being and claiming self sovereignty and freedom for yourself as well as for others requires that we see all that is hidden, and we take responsibility for it, even when it's painful or unpleasant. )

Read More

The Michael Invocation

Open or Close

The Michael Invocation has been used for many years as a means of clearing people's energy, and the energy of their homes and other buildings. The Invocation has changed over time, as the situations people have found themselves in have become more difficult to manage, or more complicated to understand. It has never failed to provide relief on many levels - though the relief will only continue if a person chooses not to repeat the old patterns of behaviour that first got them haunted.

Read More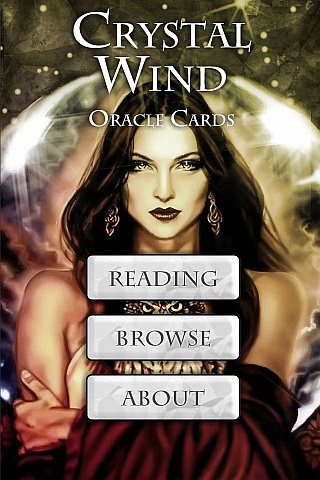 Cut Through The Illusions!
Who is Online Now
We have 1597 guests and no members online
X
Right Click
No right click