Category: The Ascended Masters Views: 1202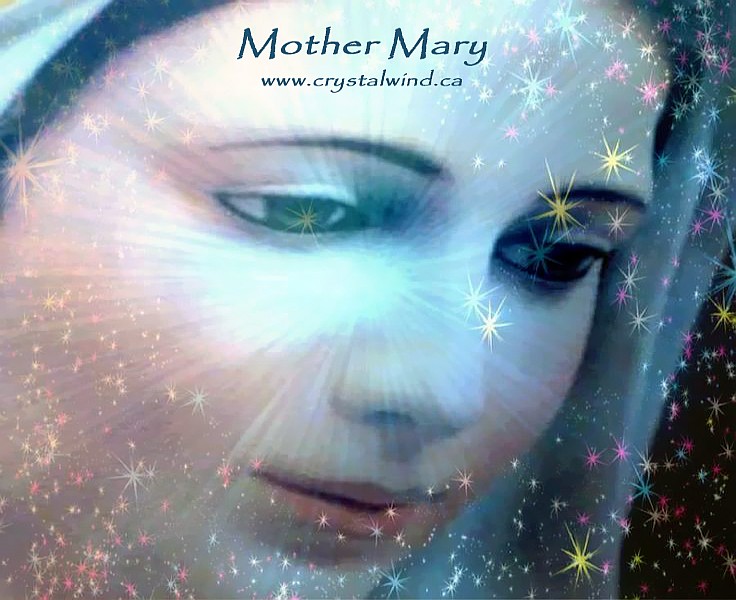 I am Mother Mary and I love you very much!
I am tonight thinking that I will guide you through a meditation.
You live in stressful times and I now the opposite is the remedy.
So relax and I will start;

It is a magnificent sunrise and you watch it from a beach. The waves comes in on the shore at a slow and soft pace. There is no hurry and there is no stress. Just calm and blessings fill the air.
The air is so filled with blessings that it feels like the air itself is giving you kisses of happiness and joy.

Something is being flushed up on the shore by a wave and you go down to the water and se what it is. It is a little baby turtle. And you lift him up and you look at him. And as you look at him his little eyes look back at yours and you hear him say to you; Can you hear me, can you hear my heart beat?

And the turtle says more words; You are not alone, everyone knows what you are going through. And the little eyes of the turtle are glittering with love and he continues;

It will be ok! Just hold on! Don´t worry! Do you know what I do when I want to relax? The little turtle continues! And I answered no! He says; I make bubbles! Yes! I make bubbles in the water and it is very fun! And they look very pretty too!

I said thank you to the babyturtle and I set him back down in the water and I see him as he swims back out into the ocean. I start to walk along the beach and as I walk there I feel the warm wind in my hair and I see beautiful stones, pieces of wood, and seashells in the sand in different colors and they have all been made soft by all the millions of waves that has been coming in on the shore over and over again. After a while the sun has risen and more warmth feels in the sand between my toes.

I see a little trail going up from the beach into the forest behind it. And I start walking on that little path. On both sides of the trail there grows flowers I have never seen before and they are the most beautiful flowers I have ever seen before. They even have new colors, that I have never seen before.

The trail leds me up slowly from the level of the sea and I begin to see a view on my left side.

I think this path is leading me somewhere, but I don´t mind, it is wondrously
spectacular. I seem to be floating just above the path and I just realize I can fly.
I notice I have wings that carry me higher and higher, but I feel I would like to continue on the path anyway, just because the flowers are so wonderful and they have the most magical scent.

I know I can take a flight whenever I prefer, I just think it is so lovely I stay on the trail just now. And as I hover over the path I see a bench made of wood, and it looks very old. I sit down for a moment at the old wooden bench and I close my eyes. The view is magnificent over the ocean but I feel I need to just be for a moment. I need to go into myself for a little while.

There is no hurry. I want to take in the beauty of Earth and I feel my gifts, my possibilities, and yet I can enjoy just by being here and now. And I say a prayer for her, our planet, and for all living beings that also will say I love you to her, she is the one who gives us all, she provides for us all, she gives herself to us all the time. So I sit on the wooden bench and I happen to look on the wood, it is very soft to touch and I see that someone has carved words into it. And it says, I am always with you and I love you - God!

And I just realize that life is quite easy when I think of it, it need not be so complicated. And I say a prayer to God thanking him for his message in the wood and I feel very blessed just as if my best friend is with me!
Archangel Faith ~ Angel letters for you!
(A channeling with Mother Mary through Kerstin Eriksson www.archangelfaith.blogspot.com)
Since the year 2014 written 3 books. Channelings with God, Mary Magdalene and Thor the Archangel.
Source
Re-blogged with persmission from Kerstin Eriksson on crystalwind.ca. All rights reserved.

CrystalWind.ca is free to access and use.
Please donate a small gift of $11.11 or $22.22 or $33.33.
Thank you!
ॐ Namasté - Blessings!

© 2008-2020 crystalwind.ca. All rights reserved.
X
Right Click
No right click