Support crystalwind.ca with your donation and help spread spirituality and positivity.
Blessings!
Category: The Family of Light Written by Blossom Goodchild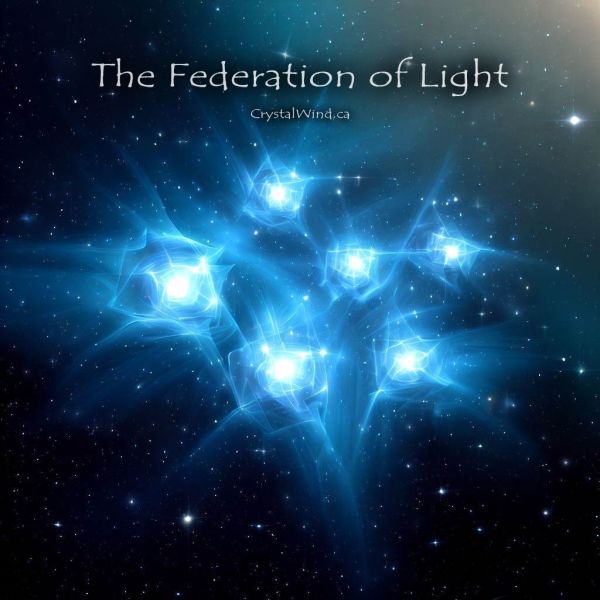 Good morning, my friends. Well, all I can do is try again, as my last attempt this week, left me sitting there for 20mins with nothing coming through and me wondering why. So, first of all, let me establish if you are around and ready for a chat?
Yes. We are Blossom and we welcome You and Each One present, to this conversation.
I have to ask. Whilst in an EES session yesterday, so clearly, the word … 'Infiltrated' came through … I actually heard it. Of course, I am keen to hear your take on this?
We understand your concern, Blossom. Yet, let us please relieve your concern, in that …
YOU ARE NOT BEING INFILTRATED.
THESE CONVERSATIONS ARE NOT BEING INFILTRATED.
Yet, we would say that the attempt to communicate with us that did not come about this week, was exactly for that reason. There were energies/entities that were keen to enter into your energies uninvited and therefore, protocol from our side is to not contact you at all in these circumstances, so that there is no confusion as to who and who is not bringing Truth mixed with untruth into the conversation.
Would I have not known/not felt this intrusion?
After a short time, yes. Yet, we chose to not allow the session to begin.
Yet, in the past, although, not for a long time, I have had such intrusions … maybe even just one word that felt off and I aborted immediately. So, the protocol was not in play then?
Yes, it was, Blossom. Yet, you felt that it was us when it wasn't. Now your skills and understanding are more advanced. Had you not been wanting an answer as to why we were 'not there' the other day?
Yes.
And we sent you an answer.
So, where are those 'infiltrators' now?
Exiled.
Oh!
Blossom, there will always be those who will do what they can to distract you from the Light. This is not just about you, of course, yet, all those who shine their Brightest Light can be 'picked up on a radar' so to speak. Like a moth to a flame … in order to disrupt one's Energy and dim that Light.
Yet …
WARRIORS OF LIGHT ARE NOW IN THEIR STRENGTH AND POWER SO COMPLETELY … THAT THEY CANNOT BE TOUCHED …
I hate to be rude … yet, are you sure about that?
We are not saying attempts are not made to dampen the spirits etc. Yet, the Energy of such attempts is so 'obvious' to the self now, that the lesser Light involved, knows it is futile to persist.
The perpetrators recognize also that any attempts to bring down the POWER OF LIGHT that they now experience from so many, is pointless and therefore, leave well alone, in most cases.
Yet, they were going to try and 'infiltrate' our conversation.
Correct. Yet, we said 'in most cases.'
These messages that we bring through via you, Blossom … are a form of 'ammunition' that the 'opposition' cannot fight back against.
LOVE … can not be conquered by anything.
LOVE is the ultimate Source of all GOODNESS.
It is the strongest weapon you have to 'take down' that which can no longer be tolerated.
LOVE IS THE BEACON THAT HOLDS THE LIGHT TOGETHER.
To shine Light in dark places … to shine Light into darkened souls … reduces the power of darkness.
Think of it logically perhaps … a candle in a darkened room … removes the darkness, as we have said many times.
This is why we ask you to send your Love out … even when it is so hard for you to do.
I guess many find it hard because they feel that those who have committed great atrocities, do not deserve to have Love … that they should be punished. For instance, I went to see the new movie that is, at last, out … shall we just say with initials 'S O F'. To send Love to all those involved in that dark movement … one could feel that they do not deserve it.
So, would you suggest that 'hate' is sent to them?
I am not suggesting anything … just saying.
If hate is sent to all those of your Planet that by some means or other, have fallen into the claws of the dark side … do you think this would bring your world into the Golden Time when LOVE is the dominant factor … felt by all … lived in Truth by all?
Hating and despising these lost souls would only increase the Vibration of hate. Feeding the darkness.
This is why you are here …
THE STRONGEST OF THE STRONG … YOU HAVE TO BE THE STRONGEST OF THE STRONG … YOU GOT CHOSEN BECAUSE OF YOUR STRENGTH … YOUR COMPASSION … YOUR RESOURCEFULNESS … YOUR APTITUDE TO CONTINUE ON, NO MATTER WHAT …
IT HAD TO BE YOU … EACH ONE OF YOU … BECAUSE YOU UNDERSTAND THE WORKINGS.
YOU UNDERSTAND THE POWER OF WHO YOU ARE.
YOU HAVE HAD TO REDISCOVER THIS POWER WITHIN YOU.
Why could we not have just come in with it? Why did this KNOWING have to be erased … leaving us lost?
You did come in with it. You have never lost it, yet, in order for you to fulfill your tasks, you had to undergo certain procedures to 'blend in' … in order to be part of the ground crew … the WARRIORS OF LIGHT … that 'infiltrate' the darkness.
In a sense, it could be likened to someone pretending to be someone else in order to find out how the system works … in order to do something to change it.
So, sort of undercover.
That is a good way to put it.
If each one … who is now ready … for what is to come … were to come in … as/with … super powers of Light … it would be a different 'kind of war' … and the outcome would not be as the Divine Plan has arranged.
THIS IS INDEED, A WAR, BLOSSOM … yet, of a very different kind.
All wars that most consider to be war … involve power, and money, through use of …
You want to use the word 'itinerary' … is that right?
Yes. A structured plan. Through use of arsenal … through use of the direct intent of deceiving the populous at the cost of millions of lives … for nothing other than so-called gain of power … by those who control all that goes on upon your Planet.
THIS WAR … HAS BEEN WON BY LOVE.
I know you say the Light has won … yet, many would disagree, from the perspective of all that is taking place here.
IT HAS BEEN WON.
THE LIGHT HAS WON.
I do a daily Soul Connection practice with a gentleman called Cornelius Christopher*. Our Consciousness, through him … tells us we are already healed … we just have to catch up to it. Is this the same principle?
Indeed.
Blossom … We know you have been a little 'lacking in faith' lately.
Whoa! Hold the phone … I wouldn't say that!
What would you say?
I'd say, that as encouraging as I know your messages to be … we could possibly gain as much strength by going over the many years of messages you have brought through. I wonder if we are not stuck on a treadmill… repeating the same thing? I KNOW repeating allows the Truth to really sink in, yet, I don't know, I just feel a little despondent these days. With the greatest of respect … sometimes it feels a little like Groundhog day … … … Why am I crying?
Because your Heart is tired. Like so many, Blossom … your Soul is tired.
So, if the Light has won … why is my Soul not bouncing with Joy?
Because your Soul … the part of your Soul that you know to be 'you' … yet, in Truth, you also know it is just a fragment of the WHOLE of you … is encased, through choice, in a human body … in the density of the energies that congregate en masse and 'infiltrate' the Light.
WE ASK YOU TO KNOW THIS …
THIS MESSAGE IS OF GREAT IMPORTANCE.
WE REPEAT …
THE LIGHT HAS WON.
CHOOSE TO KNOW THIS.
NOT ON A LEVEL OF 'I HOPE YOU ARE RIGHT' …
YET, ON THE DEEPEST, PUREST LEVEL OF KNOWING, THAT YOU CAN FEEL.
TRAVEL INTO THE HIGHEST RECOGNITION OF SELF … HIGHER SELF … THAT YOU ALLOW YOURSELF TO TRAVEL.
AND ASK …
DO I TRULY KNOW THE LIGHT HAS WON?
WHEN YOU RECEIVE YOUR ANSWER … THERE WILL BE A TRANSFORMATION FROM DEEP WITHIN.
YOU WILL REMEMBER THIS TRUTH BECAUSE YOU WILL FEEL THIS TRUTH.
AND WITHIN THIS FEELING YOU WILL FEEL STRENGTH BUILDING INSIDE ONCE AGAIN.
YOUR "WARRIOR" STATUS WILL ONCE AGAIN BECOME A PASSION BURNING INSIDE OF YOU.
THE FLAME BURNING MORE STRONGLY AND BRIGHTLY THAN EVER BEFORE.
READY AND ABLE TO CONTINUE ON THIS MISSION THAT YOU CHOSE …
THIS MISSION THAT BRINGS YOUR WORLD BACK INTO ITS FULL LIGHT.
BECAUSE YOU … EACH ONE … MADE IT HAPPEN.
OH, SOULS … RESIDING ON PLANET EARTH … WE ARE WITH YOU.
WE DESIRE THAT TRUTH RESONATES WITHIN … FROM THIS MESSAGE.
WE DESIRE THAT YOU FEEL OUR ENCOURAGEMENT.
WE DESIRE YOU TO KNOW THAT 'YOU HAVE GOT THIS' …
WE DESIRE THAT YOU FEEL OUR LOVE.
FOR IT IS OF THE HIGHEST INTENTION OF SERVICE TO ASSIST SUCH BRAVE WARRIORS OF LIGHT.
Well, I guess I'll just pull up my big girl's pants and march onwards. Thank you. Truly, Thank you. In Gratitude. In Loving Service. I AM.
Credit
Blossom Goodchild is a professional 'direct voice' channeling medium working with spirit and cosmic energies. She has been channeling the Native American Indian Spirit Energy 'White Cloud' for twelve years now and shares his messages of Unconditional Love by means of personal readings and group meetings. Webpage: Blossom Goodchild
Source Here
---
© 2023 crystalwind.ca. All rights reserved. We track all IP addresses. Using a VPN will now also get tracked to original source IP.
CrystalWind.ca is free to use because of donations from people like you. Please help support us!
Blessings!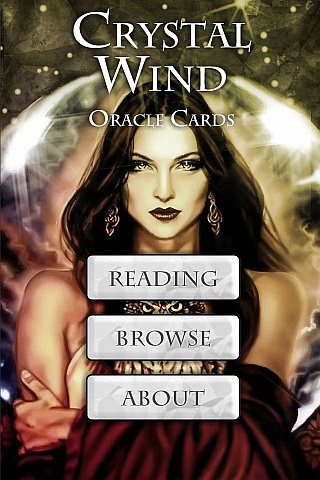 Cut Through The Illusions!
Available On

Spirit Animal Totem Of The Day!
Who is Online Now
We have 4750 guests and no members online