Support crystalwind.ca with your donation and help spread spirituality and positivity.
Blessings!
Category: Carolyn Myss Written by Caroline Myss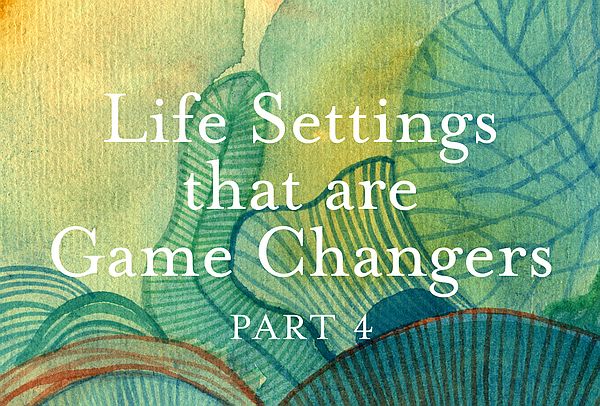 Everyone has expectations in life. We raise our children with expectations, even if we claim we haven't. We have expectations of life, of others, of our mythical God, of everything. Our expectations are a form of control. We form an expectation of the events we go to, from seminars to parties to job interviews. We are compulsive about expectations. They are psychic anchors we toss into a future space in an attempt to organize that space according to our needs, structuring that future space in such a way that we get all our fantasy needs met, even "beyond our expectations."
The problem is that expectations are the most counterproductive visualization activity a person can engage in. Having an expectation of something is equal to ordering what you want for dinner from a five-star restaurant you have never been to without even looking at the menu. Upon arrival, you then see all your choices, at which time you have no option but to be disappointed because only then do you realize that it's too late to change your order. Your compulsive need to not be disappointed and to control the outcome of every situation has once again led you into a situation in which you have to confront, well, your own nature. As you watch everyone else glisten in enchantment over a menu unlike anything they have ever seen before, you have to contain your anger at yourself. If you can't, no doubt you will project it onto someone at the table, or the waiter. This is typical of the backlash of the controlling person whose expectations have once again backfired.
We have all been in this situation and probably more times than we can count. Giving up the compulsion to have expectations is one of the most rigorous of all spiritual practices, not that any of them are easy. But it is a game changer and the goal of becoming "conscious" is precisely this: To realize what shadow practices you have to release in your life because they do not serve you. Expectations do not serve you.
We have all been the targets of expectations from others as well as projecting our expectations onto the people in our life, personally and professionally. One has to be very careful and wise about the use of this power of the psyche because when it backfires, it can take you down along with the people you care about the most.
Are any expectations acceptable? Yes. It is completely appropriate to expect not to be lied to or betrayed by the people in your inner circle, by your close and "trusted" friends and family members. And that means, in turn, they have a right to expect exactly the same from you. We should expect codes of mutually agreed upon honor, integrity, and morality to be held in esteem, but the operative phrase here is "mutually agreed upon." In this case, you are not projecting an expectation that is coming from your imagination nor are you "expecting" someone to compensate in life for something you don't want to do, like take care of yourself. When expectations are not mutually agreed upon, a person walks on very delicate ground because hidden wounds, unmet personal needs, and who knows what other dark ingredients get projected into the psychic airwaves, bombarding the psychic field of the person you are targeting. Or you get targeted. This is the configuration of psychic free radicals that leads a person to scream one day, "No matter what I do, I just can't make you happy. I just can't fulfill your expectations."
No one can satisfy someone who empties their dark matter into the expectation channel with the agenda that there is someone "out there" just waiting to make the world right for him or her. My advice is always, "Walk away and fast."
What are your expectations in life?
What are your disappointments?
What do you feel is expected of you and do those expectations feel comfortable or like an unfair projection?
Likewise, reverse the question and consider your habit of projecting expectations onto others. What is it you expect of others? Specifically, are your expectations rooted in compensating for actions you do not wish to do for yourself?
Becoming mindful that you are projecting expectations onto someone or some future event – and then choosing to release those expectations as best as you can – is a game changer. Mind you, expectations are so powerful that you have to pry this habit out of you like gum off your shoe. You'll know you've made progress on this front when you find an increase in synchronistic happenings and when you feel less inclined toward negative judgments of any situation you find yourself in. Wisdom replaces negativity as you come to trust the "truth" that you have no idea "what's really unfolding" or why you are where you are. You walk in two worlds simultaneously at all times, the world you see and the one you don't. It's the world you don't see that matters and once you "get that," you cease to judge the world you do see. And that's a game-changer truth, if there ever was one.
HEALING AND PRAYER TIME:
Game changers come in many forms, but among the most powerful are deep realizations about the power of the Divine and the nature of grace. The prayer I've chosen is from the writings of theologian, Paul Tillich:
"Grace strikes us when we are in great pain and restlessness. It strikes us when we walk through the dark valley of a meaningless and empty life. It strikes us when our disgust for our own being, our indifference, our weakness, our hostility, and our lack of direction and composure have become intolerable to us. It strikes us when, year after year, the longed-for perfection of life does not appear, when the old compulsions reign within us as they have for decades, when despair destroys all joy and courage. Sometimes at that moment a wave of light breaks into our darkness, and it is as though a voice were saying, "You are accepted."
Warmly, Caroline
© 2018 Myss.com - Caroline Myss is a five-time New York Times bestselling author and internationally renowned speaker in the fields of human consciousness, and mysticism.
CrystalWind.ca is free to use because of donations from people like you. Please help support us!
Blessings!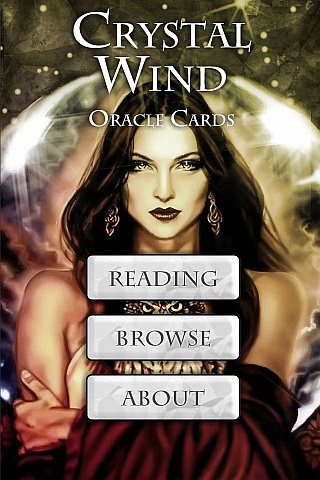 Cut Through The Illusions!
Available On

Spirit Animal Totem Of The Day!
Who is Online Now
We have 1052 guests and no members online