Help keep CrystalWind.ca resources free for everyone. To share the articles posted here daily we rely on readers like you. Please donate today.
Blessings!
Category: Carolyn Myss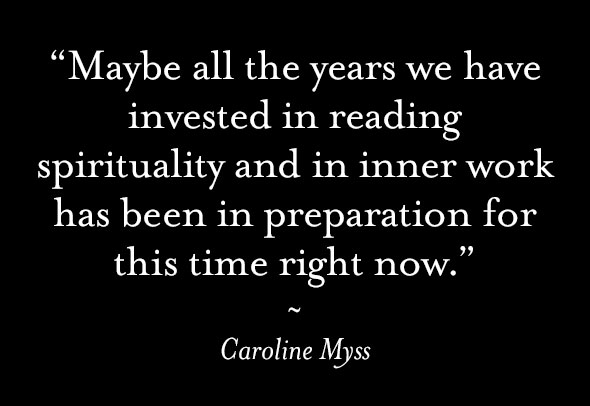 What is the Purpose of Spirituality?
The spiritual path is a journey of constant preparation and refinement. The inner work you do is the means through which you challenge illusions about your life that need to fade away and to introduce Truths that have the power to expand your relationship to this vast, subtle, integrated, co-creative universe. The spiritual path is a constant preparation to respond to your personal world and to the greater field of life with an ever-growing sense of clarity, compassion, and courage.
Through the years, countless people have asked me about what it means to be "called", often saying that they were seeking their "calling" in life. No one must seek a "calling". The word alone implies that when a person is ready, he or she will recognize that unmistakable message. We are all familiar with stories of the disciple who tells the Buddhist master that he is ready for enlightenment. Upon testing, the disciple immediately falls upon his fragile ego.
A "calling" implies that you have spiritually come of age, that you - knowingly or unknowingly - have come into alignment with your values and therefore you "are called" by a Higher Power to live fully from the "authority of your higher nature". A "calling" may happen in an instant, such as the experience of having an epiphany about how you understand the nature of God or life. Astronaut Edgar Mitchell described having such an experience when he saw the Earth from space for the first time. He left the Earth as an American astronaut but when he saw the Earth from his capsule in space, he felt deeply in his soul that we were one humanity sharing one planet. He devoted his life to promoting that spiritual vision of one humanity for the rest of his life. He was "called" to be a witness to a greater potential for humanity. A "calling" is an awakening of your soul's visionary skills and graces so that you become an agent of transformation in the world. The "how" is never your choice.
What a "calling" is not is a glamorous occupation or a guarantee of success. A "calling" is the equivalent of being drafted into a path of service on behalf of others, a signal that the time has come to "put your spirit to use in the world". A "calling" is a test: Do you believe what you say you do or not? Are you a person of service or not? Are you someone who believes in love and in the power of good - or not?
This past Sunday at Mass, the priest gave a sermon that sent shock waves through the church. We all know the chaos that was activated once again by a cavalier and illegal Executive writ from the White House. Because of a campaign promise used to generate widespread fear and hostility - and get votes - citizens from seven countries (primarily Muslims) were banned from entry or returning to the United States with their visas. No thought was given to the long term or even short term consequences of this heinous action.
By coincidence, Friday was Holocaust Remembrance Day, the same day this Executive writ was signed. If that is not a symbolic message not to be missed, I don't know what is. Also by synchronicity, the Gospel for Sunday was Jesus given the crowd the Sermon on the Mount in which Jesus gave the crowds the eight Beatitudes. A beatitude, according to Saint Gregory of Nyssa, is "A possession of all things held to be good, from which nothing is absent that a good desire may want." I keep these near me. I have always loved them.
For those who are Christian, the eight Beatitudes provide a crystal-clear window into the message of Jesus. The priest read all eight Beatitudes and with each one, it was obvious his voice was getting more emotional. I have never in all my life heard a priest call for social action from a pulpit. I have never, ever heard a sermon in which the priest told his parishioners that "there comes a time when evil needs to be recognized as an active agent in our society."
Then he said, "There comes that time, that moment when we must recognize that we are being called forth to take a stand against injustice. That time is now. We can no longer be silent as human beings - many our fellow citizens - face an injustice that comes painfully close to a time that sent others to their death. Today it is the Muslims. Tomorrow it will be some other group of people. This is how the horror that became Nazi Germany began."
A calling is that voice inside of you that tells you that what you are witnessing in your country - in this country - is wrong. And not just wrong; it is evil. A Constitutional crisis is happening in front of your eyes. A moral crisis is happening. Do not tell yourself that these decisions are "okay" because our safety is at stake. Nonsense. Do not become seduced by the propaganda pouring out of Washington. The 9/11 terrorists were from Saudi Arabia and that is one of the countries not - repeat, not - on the list of countries whose citizens are banned from entry to the US. It is your freedom that you are comprising by ignoring the chaotic nightmare that is happening in Washington - your freedom. This crisis is about our nation. It is no longer about political parties. It is about saving this Democracy and our humanity.
Many of us have been involved in our spiritual development for years. It's time to reflect upon what that path means for you. The spiritual path is not about finding happiness and love; it is about developing stamina and resilience. It is about recognizing the truth and standing for principles. From truth comes the capacity to love with courage. Happiness is the result of not compromising your values, of making choices with courage - ones that do not betray your inner guidance. You don't "find" happiness; you generate it from the essence of who and what you are.
Maybe all the years we have invested in reading spirituality and in inner work has been in preparation for this time right now. Protests are going to happen more and more. Unrest is going to grow. We have anticipated "change" happening. But as has always been the case, we never have control over how that change will happen. The choice we do have, however, is to remind ourselves of what we believe to be the Truth. The inner spirit has infinitely more authority over the physical world than chaos. You need to understand how that authority works and you need to trust Divine authority. And you need to cooperate with it. Fear and anger are poison. Teresa of Avila called these forces "reptiles" that contaminate your mind - tools of the darkness. If you start to believe in "dark messages" from the media, tell yourself that a "reptile is trying to get into your mind." Pray it out of you: "Hover over me, God. Pour grace all over me. Remind me of all good things, that all people belong to you. I would not want others to think of me as I am now thinking of them. Grant me the grace to dwell in thoughts that contribute to the healing of humanity. Do not let me become a channel for darkness. Not now. Not ever. Amen."
The Eight Beatitudes
Blessed are the poor in spirit, for theirs is the kingdom of heaven. (Poor in spirit means to be humble, to not let pride or the fear of being humiliated control you. You are easily destroyed by the illusions in this world if you are controlled by the weakness of pride.)

Blessed are they who mourn, for they shall be comforted. (Mourning refers to growing in awareness of what is good and what is evil and the choices we make accordingly. We "mourn" for what we could have done better, for what we could have done more courageously, for what we should have said when we had the chance. And yet, from acknowledgement of our lesser choice comes the grace or comfort to do better.)
Blessed are the meek, for they shall inherit the earth. (Meek refers to the decision to not respond with hatred, aggression or anger in this world. This decision requires constant personal reinforcement. It is a spiritual path unto itself.)
Blessed are they who hunger and thirst for righteousness, for they shall be satisfied. (Jesus commanded people to seek social justice in the world, to stand up for those who cannot represent themselves, to right evil in the world.)
Blessed are the merciful, for they shall obtain mercy. (The grace of Mercy, in short supply these days, is best recalled in this Mystical Law: Do unto others as you would have them do unto you. Or, if you prefer: What goes around, comes around.)
Blessed are the pure of heart, for they shall see God. (Pure of heart refers to seeing others without judgment, having a welcoming heart. Said differently, seeing the Divine in all people, in all creation. Who are we to decide that other people are not our equal or that their spirituality is of no value? Where does this madness end?)
Blessed are the peacemakers, for they shall be called children of God. (Peace is the most challenging of all, for this is a world that thrives on conflict and war, as do individuals.)
The time has come. We are all called to bear witness to the higher authority of our nature. For what excuse can we give others or ourselves for not living per the dictates of our spiritual path?
The time has come.
I close with this greeting:
Peace I leave with you; My peace I give to you. (John 14:27)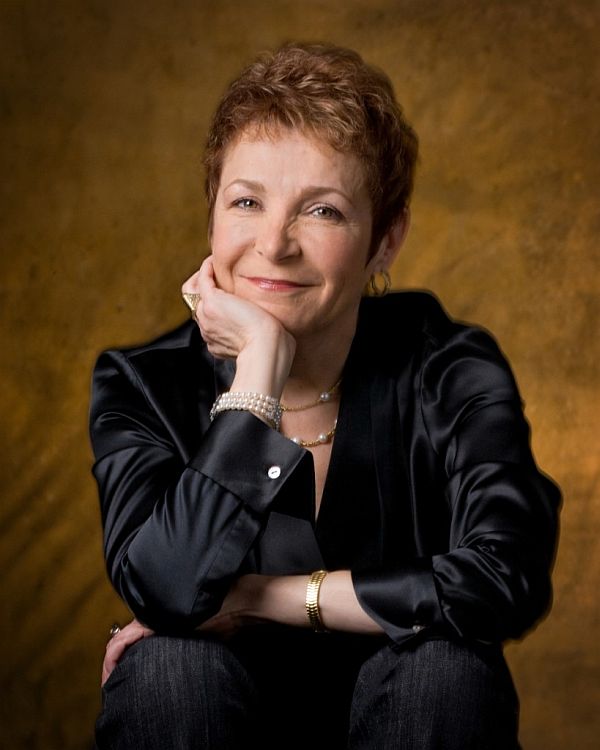 © 2017 Myss.com - Caroline Myss is a five-time New York Times bestselling author and internationally renowned speaker in the fields of human consciousness, and mysticism.
CrystalWind.ca is free to use because of donations from people like you. Please help support us!
Blessings!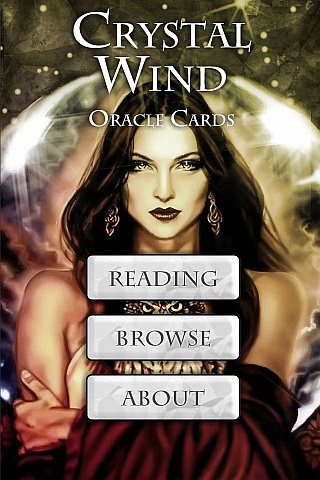 Cut Through The Illusions!
Available On

Spirit Animal Totem Of The Day!
Who is Online Now
We have 1728 guests and no members online