Category: Inspired Mind Hits: 906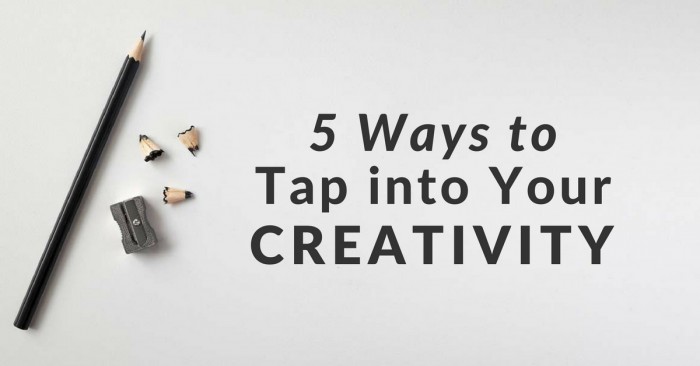 Happy Sunday friends!
If you follow me on social media, you might have noticed that I have been on the go for the past month! From Australia, to Bali, to Arizona, to Los Angeles, and finally I made it back home.
I have been reflecting on the journeys of the past 30 days. I've learned that traveling is a wonderful way to take a vacation from the way you normally look at life and open yourself up to something completely different. Travel is a great way to meet new people and in my case, start a new creative endeavor.
During my last week in Bali, I attended a writing workshop focused on writing my very first book! Yay!
Book writing is a huge creative endeavor, which has me thinking about creativity in general. There was a period of time when I thought that I was truly uncreative. I didn't think I had the mind for artistic detail or the vision to create something out of nothing. I didn't consider myself an artist or an innovator. I thought that I was someone who was just boring and unimaginative, like I was missing that skill. Overtime I've come to believe that this just isn't true, and it has been keeping me blocked from really diving head first into my innate creative flow.
The truth is we can all be wildly creative, if we have the desire to be, and we actively cultivate creativity. The fun thing about opening up to your creative self is that it impacts every aspect of life.
When you are in the creative flow you see things differently, experience things in a new way, and notice life's little synchronistic details that make the mundane feel magical.
If any of you reading this right now are feeling blocked creatively, fear not. You have a creative well deep inside, and this week we are going to access it!
I've listed for you below my top five practices for reconnecting with your creative side, enjoy!
1. Find time to put pen to paper every day. Whether it's journaling, free writing, or writing stories, find some time every day to write. Getting your thoughts out of your brain and onto paper is a super powerful practice of awareness, openness, and possibility. This practice really became a staple for me after reading Julia Cameron's book The Artist's Way, which is a wonderful book that I suggest for sparking that creative flow.
2. Connect with yourself daily through meditation and mindfulness practices. Some of my best creative ideas have been sparked during my mediation and visualization practices. Carve out some space to be still and witness your thoughts, take note of what your inner self is trying to tell you!
3. Mix up your routine and try new things. Sometimes our minds can get stagnant when we do the same set of actions in the same exact way over and over again. Challenge your mind by getting out of your comfort zone. Explore experiences that teach you new things that open you up to new thoughts and inspire you.
4. Get into your body. So often we think our creativity stems from our brain, but truthfully, our bodies give us important messages as well! Find forms of movement that resonate with you and that connect you with yourself. This will allow you to open up to any messages your body might be sending you. I have uncovered some great creative sparks when I've been committed to my regular yoga practice.
5. Give yourself time to unplug. Have you ever noticed how much external information you take in on a daily basis, particularly through all of your devices? We are constantly on sensory overload, which can make it difficult to sort through the creative thoughts we have and the external noise. By dedicating some time on a regular basis to disconnect, you'll find that you're actually connecting back to yourself. Though it's tough, it's so worth it.
I hope these small, but meaningful practices help you get back to your creatively amazing self!
I'd love to hear from you and how you stay in the creative flow.
Let's keep the conversation going in the comments below!
xo, Michelle
Michelle is Peaceful Mind Peaceful Life's Creative Director and resident writer. She has a degree in Journalism from Indiana University and is also a certified holistic health coach through the Institute for Integrative Nutrition and registered yoga teacher with trainings with Anuttara Yoga Shala and Strala Yoga. Michelle has a deep desire to help people find happiness in all areas of their lives, and truly believes the Peaceful Mind Peaceful Life movement will bring lasting change to the world. Michelle splits her time between Florida and New York City and loves connecting with people from all over the world. If you'd like to contact her, she can be reached at
CrystalWind.ca is free to access and use.
"Would you consider a small gift of $11.11 ?" :)
ॐ Namasté - Blessings!

© 2008-2018 crystalwind.ca. All rights reserved.