Support crystalwind.ca with your donation and help spread spirituality and positivity.
Blessings!
Written by Kelly M. Beard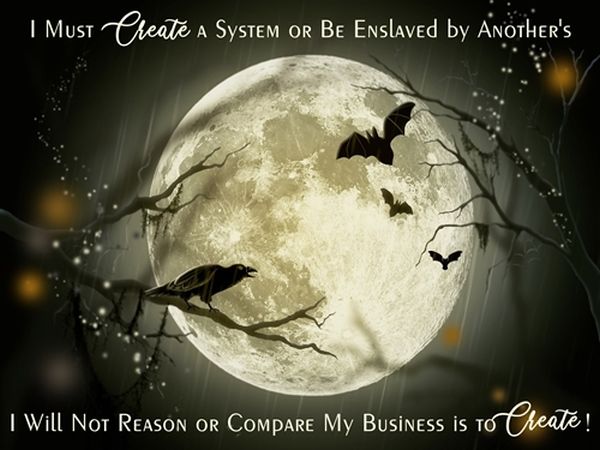 10/29 :: Mercury (thoughts) ~conjunct~ Mars (actions):
I have to preface this with two things: (1) is when Mercury is involved, it is a relatively fast-moving energy.
(2) is when Mars is involved, being the lower version of power (Pluto being the Higher version), reminds us that with power, also comes responsibility. Now, all that said, the positive expression of this energy is that you can control your mind and direct it with passion, getting tangible results. This heightens your intellectual ability and mental capacity (for better or worse). You will be able to clearly articulate your thoughts and you should have quick, effective responses. If you maintain your integrity, this is an excellent time to 'fuel' major creative expression. If this energy manifests its negative side, it can make you petty & combative, arguing over nonsense and wasting precious time & energy in ego control-dramas. And if it is not coming FROM you, it is just as possible to be coming AT you (from others). This is the best time to put your energy (Mars) behind your thoughts, ideas and words (Mercury) and get creative. The power of this pairing is that they are occupying the same space, essentially energizing each other and initiating a new 2-year cycle.
---
---
Special NOTE:
This all follows several activations with Mercury & Mars opposite Jupiter, expanding everything, and setting up this Initiation between our Thoughts & Actions. The last time we had access to this kind of conception of creative, initiatory energy was in 1999. Think back to your values & priorities at that time and how you were expressing your own unique creativity. Also consider your psychic, intuitive & empathic capacity back then and all that you have learned in 24-years! Now, I realize some of you may only be that old, but that just means you were born with this powerful alignment! For the rest of us, it is rare access to upgrading your Taurus/Scorpio Depts and of course, the Leo/Aquarius Depts will adjust & adapt as needed to accommodate this evolution of consciousness that we are all going through, one way or another.
Another interesting aside is that Nov 3-4, the Sun will do what Mercury is doing now so it looks as if we have to change or upgrade our thinking & consciousness so that we can express in all new ways going forward. The crazy thing is that on those days as the Sun opposes Jupiter, Venus opposes Neptune and Mercury opposes Uranus – that is a lot for the Personal Planets to be mixing it up and activating so much integration, which means, watch any extremes or all/nothing propositions and do your best to find the balanced, healthy middle ground between your personal, individual evolution of consciousness and what is evolving on a larger scale, socially & collectively.
10/31 :: Venus (love, finances & relationships) ~trine~ Uranus (freedom & liberation):
This energy is likely to bring a little excitement into your life, one way or another. It is a good time to do something different, try something new & consciously put your Self in situations where you have to improvise or think on your feet. We are in times of breaking old patterns and re-setting them in more positive, effective ways. You can still live your true values & priorities, but something has changed within. This blessing from the Cosmos allows you to align with more personal authenticity, which in turn is infused into all that you love & treasure. Relationships will have an unusual energy to them. An established relationship may get shaken up or sparkle with some extra "spice" or a new relationship begun under this influence may be stimulating & unusual but probably short-lived too. This is not a bad thing! It's actually perfect for improvising and experimenting with new ideas, new people & new ways of expressing your Self and then dropping into your Center to see what you actually respond to, what your Heart aligns with and responds to and choose from there. Use this energy to soak up some good vibes & rare wisdom from those who are unique, mavericks who do things differently than you do and who live life to the fullest!
11/2 :: Vesta Retro in CANCER (until 12.20.2023 / Direct 2.8.2024):
Vesta has begun a 1-year process June 2023 – June 2024 of recalibrating in your Gemini/Cancer Departments. She only comes around to these Signs every 4-years and I did some digging. She last Retrograded in ALL Gemini in 2012-13; the last Retro in ALL Cancer was 2005-06 and the last time she did the same combo of 2023 was in 1994-95. I could write a dissertation about those very years and the evolution of my Sacred Self.
Vesta represents you, the individual – in its purest, most Sacred form. It's the part of you that can focus deeply or dedicate completely to a person or project, sometimes to the exclusion of other aspects of life. It's where we can be a little extreme at times. But up in the sky, she is activating all of us to initiate a new cycle of making GEMINI Curiosity, Learning & Communication not just important, but SACRED. This is a great time to lighten up, personally. It's also an excellent time to check-in with your language. Remember: there is power in the word – thought, spoken or written. It's very powerful and if your Mind & Heart are not communicating well, then a lot can get lost in translation. This is a chance to re-set your personal Story for the next 4+ years, integrating a new narrative, that includes more friends and strong personal & professional networks of people who believe in you and support your personal goals and sacred work.
As she moves through CANCER, Safety & Emotional Security become not just important, but SACRED. This is a great time to re-set your personal self-care practices. This energy will illuminate if/how you haven't been taking the best care of yourself, neglecting self so that you can be there for others but that's not a good way to direct this delicious energy that can get you back in touch with your own body, sensual nature and your natural, individual rhythms. It is a time when you can start a new cycle of cultivating healthy self-care practices, developing your creative babies, nurturing your personal goals and creating space as if you've already accomplished them.
Vesta is going to linger in this area and will directly affect both Cardinal & Mutable Babies – that is: Aries/Libra and Cancer/Capricorn, as well as Gemini/Sag and Virgo/Pisces so that is two thirds of our chart potentially activated over the course of this one-year process and those with Gemini/Cancer energy, you all are truly initiating a new and potent connection to your Sacred Self that doesn't come around often. Who were you and what did you consider "sacred" back in 1994-95 – which by the way, is not the only thing up in the sky activating the early 1990's so just be aware of themes circling-back. I have listed the timeline below and will remind you along the way. Good luck!
Vesta in GEMINI :: June 22, 2023
Vesta in CANCER :: Sept 13, 2023
Vesta Rx 7* CANCER :: Nov 2, 2023
Vesta Rx RE-Enters GEMINI :: Dec 20, 2023
Vesta DIR 21* GEMINI :: Feb 8, 2024
Vesta RE-Enters CANCER :: March 30, 2024
Vesta Enters LEO :: June 19, 2024
---
March 7, 2023 -thru- February 13, 2026
LIGHT Expression:
Spiritual Self-Mastery – Creating Practices
Manifest the Vision & Imagine a Better Reality
Intuition, Empathy & Psychic Ability Improved
Being of Service to Others, while Providing for & Protecting Self
Altruism, Community Outreach & Charity
Inner Strength & Resilience
New & Improved Boundaries & Protections
Intentional Solitude in Nature
New Rhythms & Better Routines
Art, Creativity, Photography & New Mediums of Expression
Sanctuary, Sanctification & Sacred Space
SHADOW Expression:
Fears, Phobias & Projections
Victimization & Martyrdom
Giving Away Power & Authority
Depression, Apathy & Pessimism
Self-Sabotage, Doubt & Insecurity
Judgement, Shame, Blame & Guilt
Surrender, Completion & Endings
Seeing the Potential rather than the Reality
Denial, Spiritual Bypassing & Avoidance Behavior
Confusion & Overwhelm
Extreme Sensitivity & Lack of Adequate Boundaries
First things first, Saturn takes 28-30 years to travel through all 12 signs, spending 2-3 years in each sign. Saturn is also known as the Great Teacher, Father Time or Lord of Karma ~ its whole purpose is to teach important lessons, determine healthy limits and remind you that YOU are responsible for all of it ~ who you are as well as what you create in the world. As Saturn moves through the sky, and thus through each sign, it will activate Saturn lessons for the collective. During the 20th Century, Saturn moved through PISCES: 1905-08 … 1935-38 … 1964-67 … 1993-96 and now, the 21st Century brings the first one in 2023-26. You can reflect on the history of those times to assess the collective lessons and repetitive patterns (there are many).
We are in an unprecedented Seed Time for our personal, social & collective lives. Think of Saturn as a Teacher/Guide. Think of Aries thru Pisces as the Lessons that we all have to learn and just like any other education, some things will be naturally easier & naturally harder, according to your individual blueprint & disposition. During PISCES, the Lessons have to do with surrender, integration & good boundaries. We are completing a 30-year cycle of Reality & Purpose. Personally, our Roles & Responsibilities have run a full cycle and should be considered for renewal at this time. Imagine, this is the time to *incubate* the New Vision that you will act on and activate in literal terms when Saturn hits Aries in 2025-26 so we want to prepare consciously.
On the positive side, we can harness our imaginations to think differently and dream bigger so that we are calling in a New Vision for Self & Humanity, as well as a deeper connection to and reverence for the mystery of life on Earth. We are being called to more awareness & care of our physical bodies, as well as improved spiritual practices and deepened dedication to honoring being a Spirit in Human or Physical Form. We will re-set our personal boundaries in social & collective settings and reclaim our power to control the input of information or images into our consciousness, being more discerning & creative, rather than being lazy & accepting things at face-value.
On the negative side, the Shadow expression of this energy leads to literal insanity, a disconnect from reality because it is too harsh, upsetting or counter to the vision in our minds. We can lose ourselves in the overwhelm of societal & collective crumbling and go down a dark tunnel of victimhood, martyrdom & judgement.
When Retrograde, we will get to re-dream our reality in some way. Tune-in to the Higher Self and ask for concrete directions on how to proceed. This means we may have to tweak our spiritual practices during this time to be more effective & meaningful. It's definitely a time to heal & integrate anything blocking or delaying your results & rewards. Once it goes Direct, we will have an opportunity to move things around to accommodate the evolved vision for the year.
11/3 :: Sun (core essential Self) ~oppose~ Jupiter (expansion & learning):
This energy can be a double-edge sword, in that, you may "feel" positive and optimistic – which is a good thing – but it is also prone to excess – which brings us to the philosophy of "everything in moderation" or "balance in all things". Be positive but be alert too! Beware of the urge to overdo it or over-extend yourself on any level. Use this energy to tap into your courageous side and attempt something that you have avoided out of fear or doubt. There is a push-pull going on between your ego and your enthusiastic Inner Child which demands that you find a proper expression for this energy. Also, beware of your enthusiasm provoking you to try to get others to see it from this point of view. You always have to be mindful of the fact that everyone is on their individual paths and may not be ready for what you're bringing … and that's okay – focus this energy back on your Self and it will serve you well. This energy tends to bring out the self-righteousness in us and that rarely leads where you are trying to go. What this energy is trying to tell us is that certain aspects of your Self and your Spiritual development are coming to a head and decisions need to be made which will affect your future. Pay attention – and try to get the lesson & the blessing of whatever is happening this week because it is trying to guide you to a new level … ready or not! Also keep in mind that it is an opposition, which always reminds us to watch for extremes and practice coming back into center, the truth is you are 6-months into something that requires some integration. If you stabilize now, you can expand your life in positive ways and with more ease & grace. Reflect on the Sun/Jupiter conjunction in Aries and what it Initiated for you around 4.11.2023. Note that you initiated some new aspect of Self that you want to expand & express in new ways and now, at the MidPoint, it falls on the Taurus/Scorpio Axis asking you to integrate any newly acquired power and your current personal needs, security & creature comforts. Where the Initiation called a new Identity & Purpose to be born, now new Values & Priorities must be expressed by that New Identity otherwise it is easy to fall back into old habits & ways of expressing your Self.
11/3 :: Venus (relationships) ~oppose~ Neptune (illusion):
Beware of delusions of grandeur where your relationships (old and new) and/or your finances are concerned. Basically, you should keep your true priorities in mind and you will be fine, but if you are deluded to any extent, it may be revealed at this time. It is time to balance what is truly important to you in your interactions with others with the vision for the long-term goal of the collaboration. You can have an ideal romantic experience with this energy, but remember true love takes time, hard work & dedication, while romance tends to come and go. This energy tends to make you give and give and give in a relationship thinking that it will inspire the other to respond in kind, and ultimately you end up empty-handed & drained because your motives weren't correct, you were doing it with expectation (consciously or not), which almost always will let you down. Giving with any expectation generally leads to disappointment. A better use of this energy is to focus on any kind of artistic or altruistic endeavors.
11/4 :: Mercury (thoughts) ~oppose~ Uranus (radical shift):
This energy tends to make your mind work in over-drive. Not that you think too much, but rather you may tend to think, speak and process information faster than usual. However, when you are moving that fast, sometimes you can overlook something vital. The negative expression of this energy tends to make you feel scattered and disorganized, but the positive side of it is making those brilliant connections that are normally just out of reach. Your perception and intuition are picking up so much in such a short period of time that you will want to review the details later to ensure that you didn't overlook something crucial to your development. You may be impatient with same-old/same-old routines or responses but check-in with your body to make sure that it is not just your monkey mind playing tricks on you. It is a good time to breathe and be flexible because if you are impatient with this energy, you are more likely to make mistakes. Anytime Uranus is involved, radical shifts and ah-ha moments are totally possible on an internal level, however, on an external level you may tend to blurt things our without proper forethought. Be sure to engage your Heart and some kind of filter, especially when communicating with others this week.
Credit
* KarmicTools.com * Copyright © 2000-2023 * Kelly M Beard *
All Rights Reserved * Permission granted to copy/redistribute Kelly's Forecasts & Updates on the condition that it's distributed freely, content remains intact and includes contact/link back to post.
The Karmic Tools Weekly Forecast by Kelly M Beard covers the current planetary transits which affect people in different ways and to various degrees of intensity. Take notice when it is a Personal planet (Sun / Moon / Mercury / Venus / Mars) interacting with a Social (Jupiter/Saturn) or Collective planet (Uranus / Neptune/Pluto). And pay extremely close attention when it is a Social planet interacting with a Collective planet because that means something *big* is brewing that will move large groups of people along their evolutionary paths. Tuning in to the energy and rhythm of the planets can serve as a useful *guide* as you move along your Individual Path. It also helps to understand your place within the context of the larger Social & Collective Story.
Source Here
© 2023 crystalwind.ca. All rights reserved. We track all IP addresses with cisco sniffer technology. Using a Proxy/VPN will not hide your IP.
CrystalWind.ca is free to use because of donations from people like you. Please help support us!
Blessings!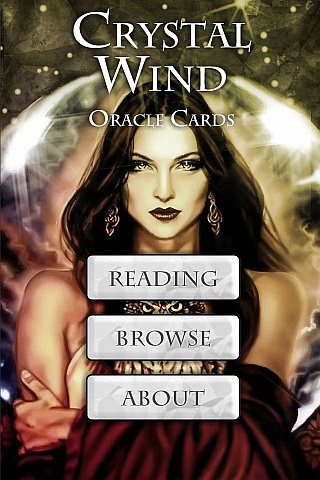 Cut Through The Illusions!
Available On

Spirit Animal Totem Of The Day!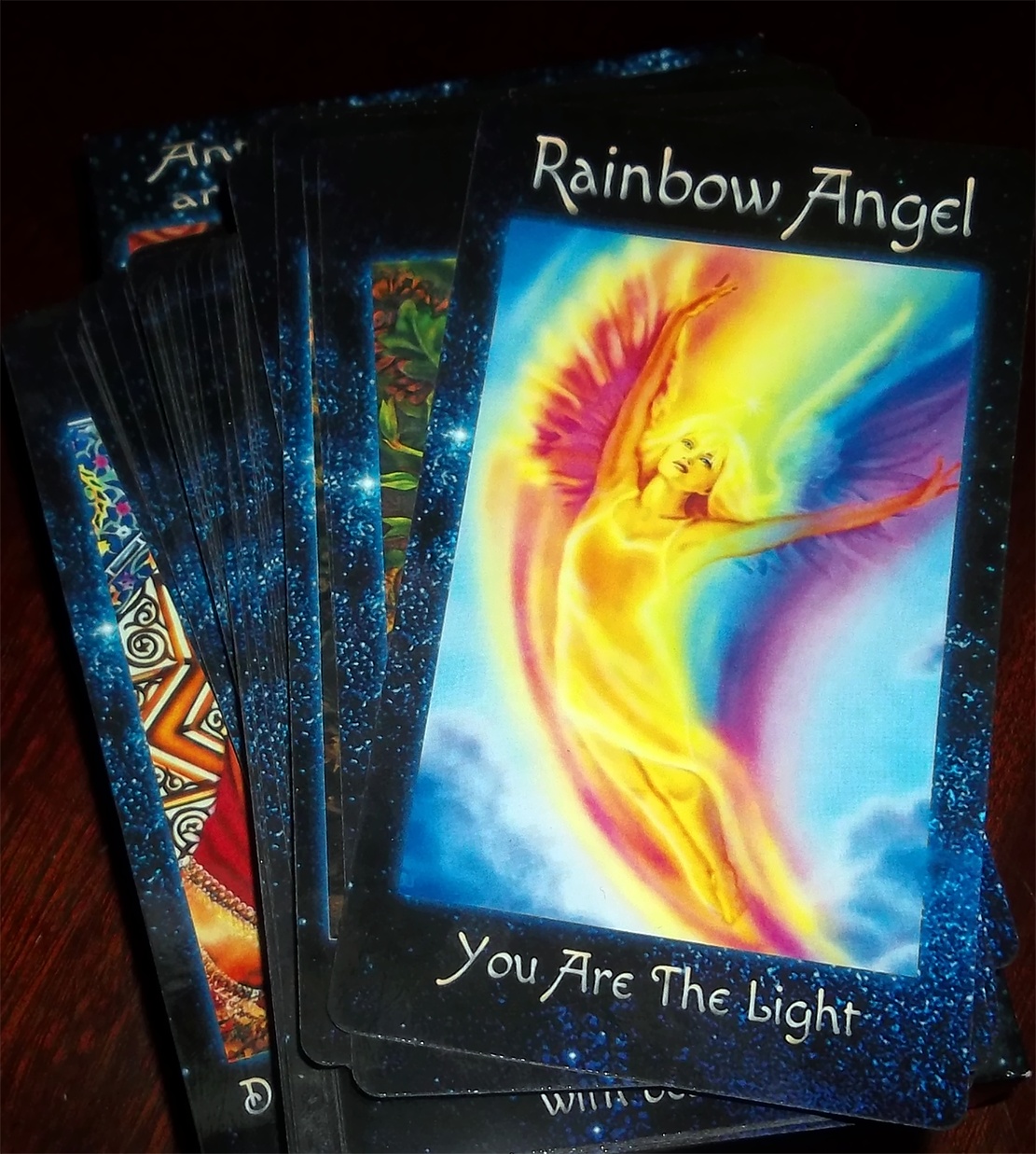 The Crystal Wind Oracle
Myth & Magic Card Deck!
Details Here!
NEW Expanded
Printed & Boxed!
Now with 58 cards!
Who is Online Now
We have 1066 guests and no members online