Category: Sound Therapy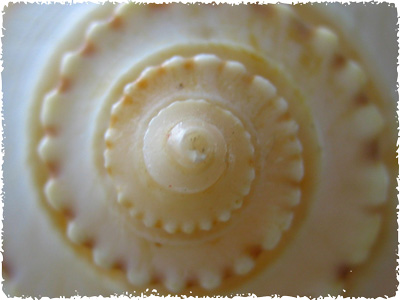 "SWE" is a holistic approach to healing the physical, mental, emotional, and spiritual aspects of the person; enabling the individual to return to a state of harmony and balance through the use of sound frequencies.
We have entered a "new age" of holistic healing for ourselves, and our planet. Our consciousness, and awareness, are rapidly expanding, and our bodies are beginning to rebel against all of the unnatural substances we have used to "cure" ourselves of this dis-ease, or that one. As a result, many of us are now choosing to take an active role in our health. No longer content to passively swallow the latest "cure all" treatment that comes along. Many people believe that light, and sound therapy are the tools for true transformation of dis-ease...at all levels.
Specific frequencies have the ability to bring a myriad of changes, both positive and negative, to the body. Among some of the beneficial changes are: increased vitality, circulation, calmness, well-being, personal growth and empowerment, energy, balanced emotions, harmonious personal growth, even a deeper connection to our Source through spiritual growth. Sound healing represents a natural, alternative, holistic approach to wellness for body, mind, and spirit.
Sound Wave Energy was founded in 1992 by French-Canadian Nicole La Voie. Nicole is the creator of the sound wave energy technology (vibrational frequencies), she is an international lecturer, and author of "Return to Harmony: Creating Harmony and Balance through the Frequencies of Sound."
As a hospital based X-Ray Technician, Nicole was exposed to harmful x-rays during her pregnancy, and her son was born with many deficiencies. At the early age of five his glandular system ceased functioning. He then needed hormone replacement therapy, which improved his condition only marginally. Also, during this time, Nicole herself developed osteoporosis.
Driven by these experiences, and the desire to help her son, she studied Sacred Geometry, Rife technology, worked with crystals, and Homeopathy, became a Reiki Master, and eventually found her way to research in Sound Therapy. This led her to develop the system of frequencies known as Sound Wave Energy (SWE), which has healed her, her son, and many others' with challenges, at all levels.
Nicole is now totally committed to sharing this simple, effective technique for empowering people to support their own Return to Harmony. Practitioners of psychology, massage therapy, teachers of human spirituality, and various other healing modalities, have incorporated SWE frequencies into their practice, and are reporting dramatic increases in the effectiveness of their work.

The Principle of Resonance
Matter is organized by waveforms and frequencies. We all know that if we have two violins that are tuned exactly the same, and we pluck a string on one of the violins, the plucked string will produce a field of sound energy, that will trigger the other violin's matching string to begin to vibrate, and produce the same sound. This is called "resonance," and it happens naturally.
Resonance is a basic principle that affects everyone and everything, all the time. This same principle applies for a person in need of physical healing, and/or mental and emotional transformation. The correct frequency reminds the body's energy field of its original blueprint, and brings it into harmony. When we are in the presence of a person who is expressing joy, the energy field of their joy brings our own joy to the surface, so we resonate together. This is true of other manifestations of this principle, in both positive and negative ways.

Create a Symphony
"We are the instruments, We are the orchestra, We are the music."
Each cell takes part in the symphony of our body. Our role as a conductor is to orchestrate harmony. When a musician (organ or system), produces a sour note, we bring them back into harmony by helping them to re-tune their instrument, or refocus their attention. We don't cover up their disharmony or remove them from the orchestra. Each musician (or part of the body), is important in its Divine Expression for the creation of the symphony.

Sound Creates
"In the beginning was the WORD".
There appears to be a correlation between a specific frequency and the atomic weight of the elements. For instance, if the note of "C" is low in a person's voice, chances are the element of the zinc is also low in the body. The frequency of the note of "C" at the second octave is 65.40 cycles per second (hertz), and the atomic weight of the element of zinc is 65.37. So by listening to the frequency of the zinc the cells of the body will receive the vibration; and when the person eats foods that contain zinc, the body will resonate with this vibration and absorb the zinc. Not only will the body become more balanced, but the voice will improve; for it will produce all the notes in a more harmonious way.

Sound Wave Energy Frequencies
SWE frequencies are based upon Sacred Geometry and the frequencies of minerals, vitamins, noble gases, amino acids and hormones. These frequencies balance and harmonize the Physical, Emotional, Mental and Spiritual bodies. These different tones will help us achieve balance and eventually we will each hear our own harmonic symphony, creating peace in mind and heart.
If you have read this so far, you probably remember a time when sound and light were very powerful tools. They are tools that you can use as a stepping stone toward understanding your Divine Essence. These tones bring change.
Are you ready for a Celestial Tune-up? Does your heart resonate with this information? You are the conductor, you have the choice!
Love,
Nicole
---
Source Here
---
CrystalWind.ca is free to access and use.
Please support us with a small gift of $11.11 or $22.22 or $33.33.
Disclaimer Health
All post and information provided within this blog is for educational and informational purposes only, and is not to be construed as medical advice or instruction. No action should be taken solely on the contents of this website. Please consult with your healthcare professional before making any dietary or lifestyle changes or taking supplements that may interfere with medications. Any products or information discussed are not intended to diagnose, prevent, treat or cure any illness, disease or lifestyle. Please consult your physician or a qualified health professional on any matters regarding your health and wellbeing or on any opinions expressed within this website.
Who is Online Now
We have 1296 guests and no members online