Category: Health Yourself Written by Sophia Smith Views: 1683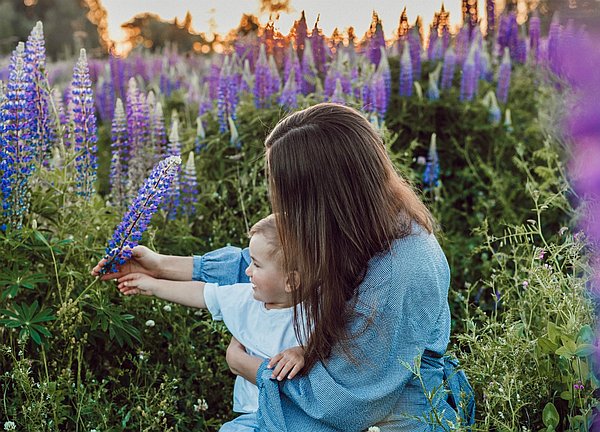 What have you done today to improve your wellness tomorrow? It's clear that, in order stay healthy, you have to think ahead. It's all about being proactive and forming good habits, such as maintaining a healthy diet and working out regularly. Here are some other things you can do today to improve your health as soon as tomorrow.
Sleep in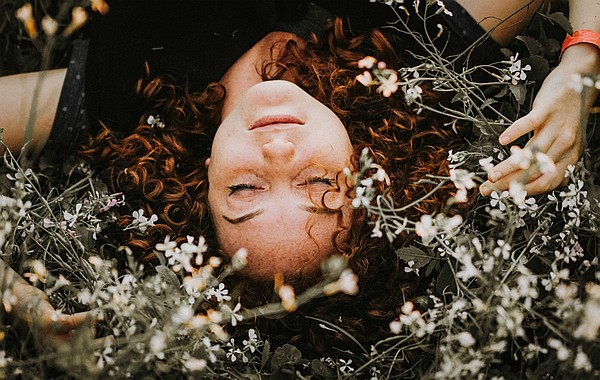 You've probably heard it a million times. Sleeping is important and you should work on creating a healthy sleep cycle and a routine that will get you to sleep and wake you up at approximately same time every day. However, even if you get just one night of good, uninterrupted and restful eight-hour sleep, you may feel the benefits straight away. Improved focus, memory and mood in combination with stress relief are some compelling reasons to go to bed earlier tonight, but these are just the mental health benefits. Add to those the fact that your blood pressure might drop a bit and that your immune system can become stronger and you'll really know how to appreciate your bedtime.
Go retro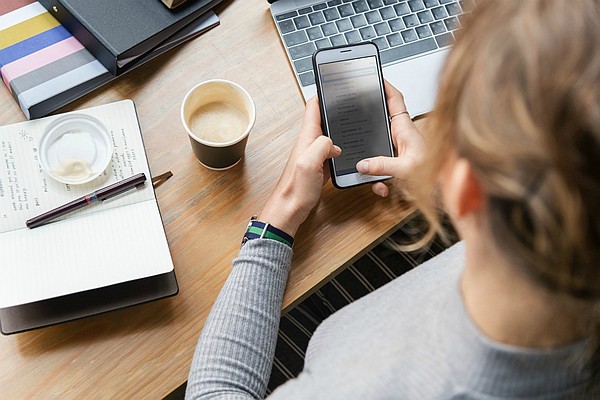 Does the term "Text Neck" sound familiar? When you keep looking down at your phone, you tilt your head in an unnatural way. Pressure is then applied to your spine and your smartphone literally becomes a pain in your neck. Similarly, you might get text claw from excessive texting, which means cramping and pain in your hands. Smartphones can damage your eyes, interrupt your sleep cycle with their blue light, and let's not forget that they're covered with bacteria, which you then put dangerously close to your mouth and nose. Furthermore, smartphones are bad for your concentration, mood and mental health in general. Switching to one of the older and simpler cellphone models can give your hands, neck and your mind the rest they deserve.
Protect your eyes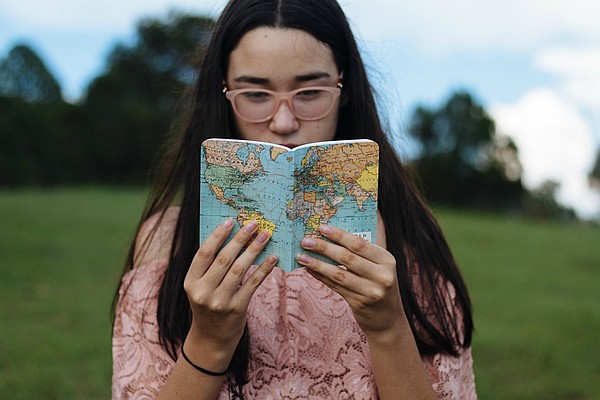 Calling somebody the apple of your eye means that you treasure them above everything and everybody else. Just like your eyesight. This is why you should take good care of your vision and tend to your eye health. Avoid staring at computer or smartphone screens for a long time, wear sunglasses when you're outdoors and introduce more leafy greens, oily fish, nuts, beans and citruses to your diet.
It's also essential that you visit an optometrist or an ophthalmologist regularly and have your eyesight checked. Plus, if you wear glasses, make sure they're the right match for your diopter. In case they get damaged, don't wear them until you find a reliable optical store that does professional glasses repairs to fix them for you. Wearing damaged glasses may affect your eyesight, so be sure to react as soon as you notice something's wrong with your glasses or sunglasses.
Hydrate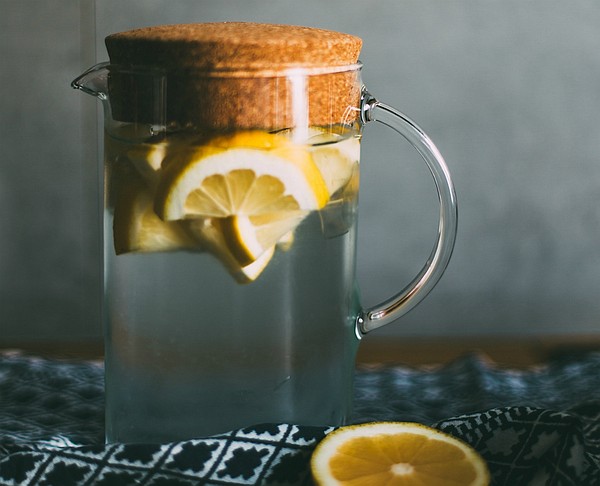 There is nothing more precious than water. And other than making you feel good, there is a whole list of water-drinking benefits for you. Water refreshes you, boosts your metabolism and provides you with energy by improving your overall bodily function. It helps you lose weight and control hunger, but it also regulates your digestive system. When you feel fatigued or have a headache, a glass of water might just do the trick. In addition, water gets your kidneys running, and since they're the waste filters for your blood, you can say that water flushes out the toxins from your body. It reduces joint pain, protects your spinal cord and helps improve your cognitive performance, so drink your daily two liters to maintain good health. Finally, if you add some lemon to your water and drink it in the morning, it can cleanse your liver and improve your mood for a better day.
Cherish your mind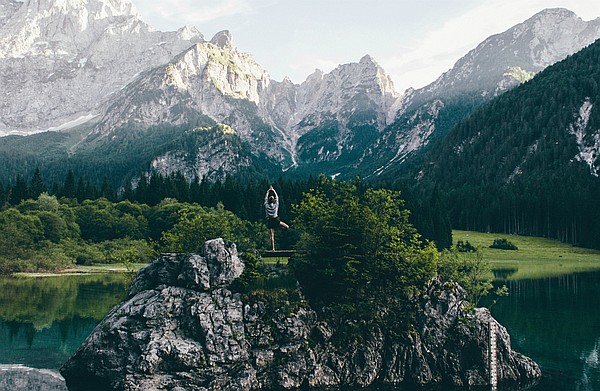 Your mental health is just as important as the physical, so make sure you tend to your mind as well as your body. A good start would be to find some free time for yourself every day and then use that time to do the things you like and be with people you care about and that make you feel good. Practice mindfulness, meditate when you can and try to enrich your mind and soul through music, books and meaningful conversations with loved ones. Spend time outdoors, in the fresh air, dance like nobody's watching and sing like nobody's listening to find joy in life and enhance your mental wellness.
Cut down on sugar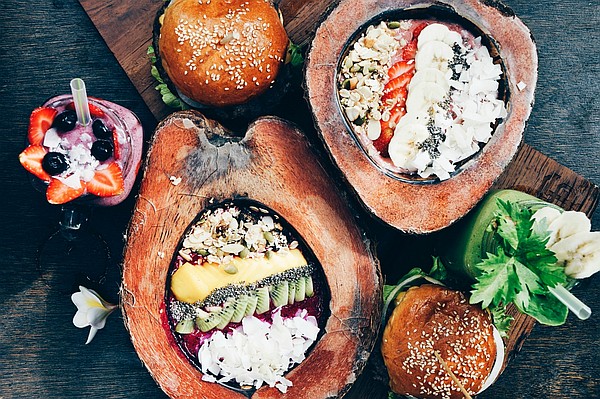 Nowadays, you can find added sugar in anything from granola bars to canned tomatoes. If you stick to the recommended daily intake of sugar, which should be lower than 10% of all your calorie intake, you should be fine. Otherwise, sugar can cause issues varying from acne and bad teeth to excess weight and increased risk of diabetes, heart disease, depression and even cancer. On the other hand, if you reduce your sugar intake or simply stop using refined sugar, you'll lower your blood pressure and cholesterol levels, you could get fewer headaches and cramps, you'll probably lose some weight and you'll be able to fall asleep more easily. A good tip would be to get the sugar your body needs from fresh fruit, and not sweetened coffee or unhealthy snacks.
Making responsible decisions today can ensure a healthier tomorrow, so do whatever is in your power now to keep yourself healthy for decades to come. Your mind and body will be grateful.
BIO:
Sophia Smith is beauty and style blogger, an eco-lifestyle lover, graphic designer and a DIY enthusiast. She is very passionate about natural skincare, minimalist wardrobe, yoga and mindful living. Sophia writes mostly about beauty-related topics in her articles. She has contributed to a number of publications including: Eco Warrior Princess, Viva Glam Magazine, How to Simplify and Carousel.
You can find out more about her writing by following her on: Facebook Twitter Google +
This article was submitted exclusively to CrystalWind.ca by Sophia Smith
© 2018 crystalwind.ca. All rights reserved. Do Not Copy.
CrystalWind.ca is free to access and use.
"Would you consider a small gift of $11.11 ?" :)
ॐ Namasté - Blessings!

© 2008-2019 crystalwind.ca. All rights reserved.