Category: Intuitive Connections Written by Diane Katherine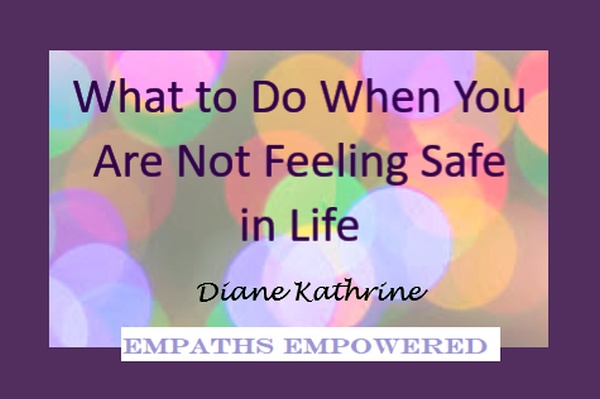 I hope this post finds you well.
Firstly, I would like to apologise for my lack of posting lately. With all the weird energy whizzing around the world, and the strange times we are in, my head hasn't quite been in the right place for regularly writing posts (or indeed doing much writing at all).
I have, however, been doing a lot of research and self-experimentation, in recent times, and I have lots of new information that I hope to be sharing with you in the coming months.
Today, I just wanted to check in and say hello, as well as share an older post that I think is beneficial for the current times.
As you can probably feel yourself, there is some very strange energy in the world, which has been triggering the human race in many unusual ways. There are lots of people experiencing anger, anxiety and fear. This is having the effect of activating many Empaths pain bodies.
Because Empaths feel everything so intensely, especially anything related to anger or fearful emotions, it is often the case that they are more prone to experiencing anxiety and panic attacks.
I've said in many previous posts, that we often get so distracted by life that we forget to do the things we need to do in order to stay on top, especially when there is a lot of fear energy around.
Also, as we are constantly aging and evolving, we need to keep adapting to the new challenges that life throws us, and that means finding new techniques/remedies to keep us happy and healthy.
I hope you may find something useful in the following:
Not Feeling Safe
Going through life over-feeling emotions and the emotional energy of others can create the perception of being unsafe, especially when out in public or around certain people. Feeling unsafe can put the body into fight-or-flight mode, which is a response of the sympathetic nervous system.
When the body is in fight-or-flight it is in a constant state of stress, which is heavily damaging to the body and mind, and can trigger anxiety and panic attacks.
Having knowledge of what we can do if we start to suffer with anxiety or panic attacks, even when they have been triggered by other people's energy, can ensure we don't needlessly suffer.
The following are some simple steps that can help keep you to 'feel safe', which in turn will help with or prevent anxiety and panic attacks…
1. Keep away from people who make you feel unsafe:
If you don't feel safe, or have trust issues with certain friends or family members, or if you don't feel they have your best interest at heart, it can cause emotional trauma. It is wise to avoid those who create safety issues for you.
2. Check your diet:
Are you eating chemical-laden foods, or foods that are known to trigger autoimmune conditions? Anxiety can sometimes be a warning from your body, telling you to pay attention. If you suspect your diet is activating anxiety or panic attacks, keeping a food diary can help you pinpoint the triggers. Read more on this post.
3. Supplement wisely:
Even with the healthiest of diets it is difficult to know we are getting, or absorbing, a full range of nutrients. We often eat anti-nutrient foods without realising (foods that block or hinder nutrient absorption), which means the good stuff we do take in doesn't get chance to do its job. Vitamin and mineral deficiency can be a big trigger for anxiety. A basic supplementation regime can help in regards to anxiety and panic attacks. This post gives more info.
4. Take Valerian Root:
Valerian root is a natural herb used for treating anxiety and insomnia. Similar to melatonin, valerian root puts you in relaxed sleepy state. Valerian contains a neurotransmitter called GABA, that is known to have a powerfully calming effect on the mind.
5. Do therapeutic exercise:
Yoga and walking are probably two of the most therapeutic forms of exercise. There is a type of yoga to suit everyone, but it has to be practised regularly to see results. Walking is easy and super beneficial for the body and mind. Also, high intensity exercise, which helps release human growth hormone, can be beneficial for stopping anxiety.
6. Use crystals:
There are many different types of crystals that can help with anxiety. Rose Quartz in particular is a lovely stone to help with panic attacks. It is a love stone that helps calm the emotions. When choosing crystals for anxiety it is best to see them in person (instead of ordering online). If gazing on a certain stone makes you feel calm inside it is generally a good choice.
7. Salt therapy:
Taking salt baths, especially Epsom Salts, can be incredibly calming and soothing for the body and mind. Even better, if you live near an ocean taking a daily dip can work wonders for soothing anxiety. This post gives more details.
8. Check your water levels:
If you are dehydrated, even just a little, it can trigger anxiety and panic attacks. This post gives more information.
9. Reduce wireless air time:
More research is coming to light showing how WIFI is a major cause of anxiety and panic attacks, especially when spending a lot of time wirelessly downloading on the internet (YouTube, etc.). Give yourself a few days away from WIFI and see what effect it has. Switch your phone to aeroplane mode when not in use and limit your time on the internet. This post explains more.
10. Keep your bedroom as a calm zone:
Quality sleep is important for preventing anxiety and panic attacks. Don't keep electrical gadgets, especially WIFI gadgets, in the bedroom. Keep your bedroom well aired and clean. Use black out curtains to ensure a solid night's sleep.
11. Use essential oils:
Essential oils are perfect for instilling calm. Lavender being one of the best allrounders, but other good ones are Basil, Chamomile or Geranium. You can normally feel the calming effects of these essential oils within ten minutes of application. Simply massage a few drops, mixed with a teaspoon of oil, into the soles of your feet. Or use them in your bath, add them to your body oils or put a few drops on your pillow before sleep time. Check this post out for more essential oils and their benefits.
12. Avoid caffeine:
Caffeine is one of the worst things for triggering panic attacks and anxiety. It is found in coffee, tea, chocolate and colas. Avoidance will go a long way to keeping anxiety and panic attacks at bay.
13. Avoid stimulants:
Alcohol and recreational drugs can be another big trigger of anxiety. Many people assume alcohol is a relaxant, but it is when the effects wear off that the problems start.
14. Avoid chemicals:
If you are Sensitive, it often means you will be sensitive to chemicals in products and scents, which can trigger many unusual physical reactions and stress within the body. Keep your products as natural as possible, including laundry detergent, household cleaning products and personal hygiene products.
15. Listen to soothing sounds:
There are some incredibly soothing sounds that can help reduce anxiety. Ocean sounds, angelic harmonies, thunderstorms, gentle chimes, etc. are incredibly calming to the body and mind. Try to avoid live music downloads (such as on YouTube) as the WIFI can trigger more anxiety. Perhaps buy a CD and listen through headphones.
16. Don't eat late at night:
Eating late at night can be the trigger for sleep anxiety and panic attacks. Try to have your last meal at least three hours before bedtime to ensure it is digested. If you do need to eat close to bedtime, try to make sure it is low sugar/carb food.
17. Get out in Nature:
This is a perfect remedy for anxiety and panic disorder. Even listening to the birds singing is beneficial. Read more here on the benefits of nature for an Empath.
18. Massage and reflexology:
Massaging body treatments work wonders for helping with anxiety, especially reflexology, which works on the reflex points on your feet. Schedule in time for yourself and book in a weekly treatment to help soothe your body and mind.
19. Use meditation and breathing exercises:
Breathing and meditation practices help cultivate more positive thoughts, help balance the stress hormones and instil calm. However, some people find meditation too stressful to perform when experiencing panic attacks or anxiety. The stillness can become unnerving. In these cases, moving meditations, such as yoga with the breath, or deep breathing is massively beneficial.
The Whisky Breath is a quick breathing exercise which can offer instant relief. Simply inhale for a count of four and then exhale for a count of eight. Continue for as long as you need. This exercise switches on the parasympathetic nervous system, which helps to prevent or stop panic attacks. The three-minute meditation performed daily, after doing the Whisky Breath breathing, will help keep the mind positive and anxiety at bay.
There's more information on breathing exercises and yoga here and here.
20. Talk to a specialist:
If you know you have supressed past trauma such as a bereavement, emotional or physical abuse, or unresolved issues, it might help to talk to a trained therapist. Supressed trauma is often reignited in times of stress, which often triggers panic attacks.
21. Have your hormones checked:
This is a big one, especially for women. If you are going through any kind of hormonal transition, such as perimenopause or menopause, it can be a big trigger for anxiety, fearful emotions and panic attacks. Perimenopause often starts from the late thirties onwards and can create many unusual and uncomfortable physical and mental symptoms. (I will be writing more about this in the future).
So, there you go. Hopefully, you will have found something on the list that will help if you have been feeling unsafe, suffering with fear, anxiety or panic attacks.
Until next time.
Diane.
©Diane Kathrine
Credit
Diane lives in Manchester, UK. She spent the past twenty years researching everything from human anatomy to the law of attraction. She is a qualified colour and crystal therapist, massage therapist, reflexologist, aromatherapist, healing practitioner, yoga and meditation teacher, and has done in-depth research into diet and nutrition and how it affects Sensitive people.. ©Diane Kathrine
---
CrystalWind.ca is free to access and use.
Please support us with a small gift of $11.11 or $22.22 or $33.33.
Spirit Animal Totem Of The Day!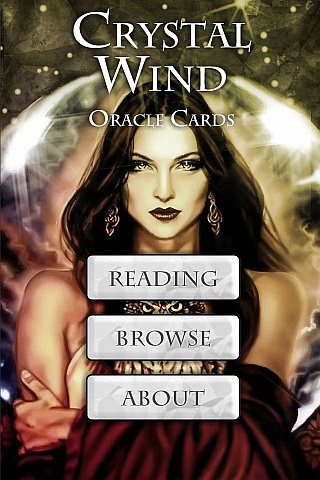 Cut Through The Illusions!
Who is Online Now
We have 853 guests and no members online