Category: Tarot Cards Written by kOri Woo Views: 1386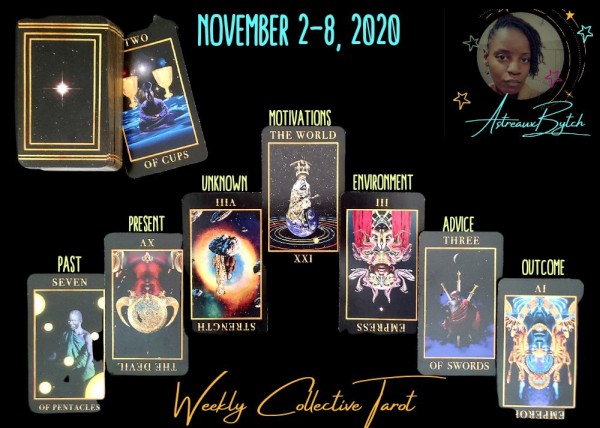 Manzel's Tarot 1st. Ed. (Manzel Bowman)
General Energies
Collectively, our energy is focused on meticulous efforts to nurture, build, and secure our material foundations, fortify our bodies, and embody self-worth. Now, the outer world is confirming for us its intent to assist us on our healing journeys with material support and the manifestation of ease during our shadow works & healing efforts. Mercury retrograde's transit into Libra moves into a square with Saturn this week. Consciously remaining open minded and communicating clearly and with compassion serves our security and stability goals. Even better, it makes helps us maintain the progress we've made thus far to evolve into more fruitful authentic versions of ourselves even in the face of temptation.
Addressing the fear of our own power or that of others (or the consequences of expressing and/or provoking it) may become an issue unexpectedly. However, determination to transcend ego battles & showmanship while keeping alignment with our authentic self-definition can keep the more harmful impulses and their likely results at a distance. It's imperative that we do not allow the wavering self-worth and opportunistic energies around us to influence our intentions or bleed over into our experiences. That cycle is coming to a decided end and we must make space for the discomfort that often attends new levels evolution by releasing what might limit or hinder our movement toward actualization. While this may be temporarily painful, the truth is that it is much more difficult to linger in lack, draining bonds, and trauma than to persist through the steps to release these energies.
What we find when we allow the growing pains to subside of their own accord are reciprocal bonds where vulnerability & compassion grow exponentially and hierarchy has no place.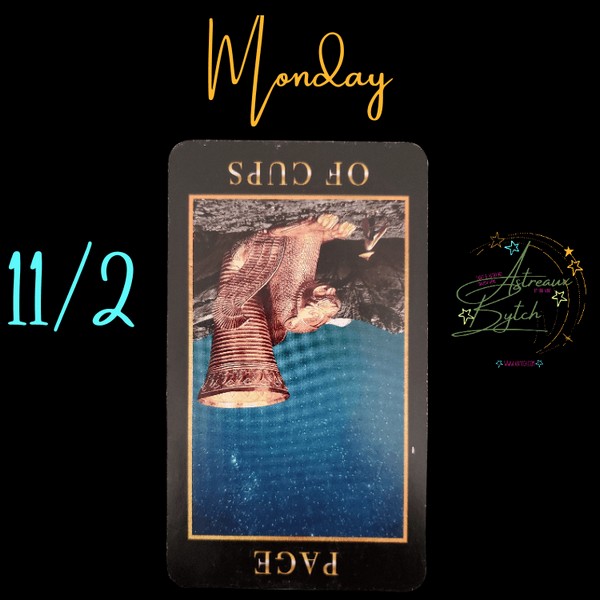 Monday, November 2, 2020
Page of Cups reversed (7 of Pentacles)
As the week opens, many of the collective are working to prioritize long term growth and the meeting of needs over the comfort if one's feelings.. Putting emotionalism aside, working diligently to address insecurities, investing one's energy in building stronger foundations and self nurturing of the tangible kind are major themes for Monday. We must be careful not to allow the scenes our feelings paint for us to cloud the facts influencing our material circumstances. Instead, we'd do better to face our respective realities and take responsibility for making & following a plan of improvement.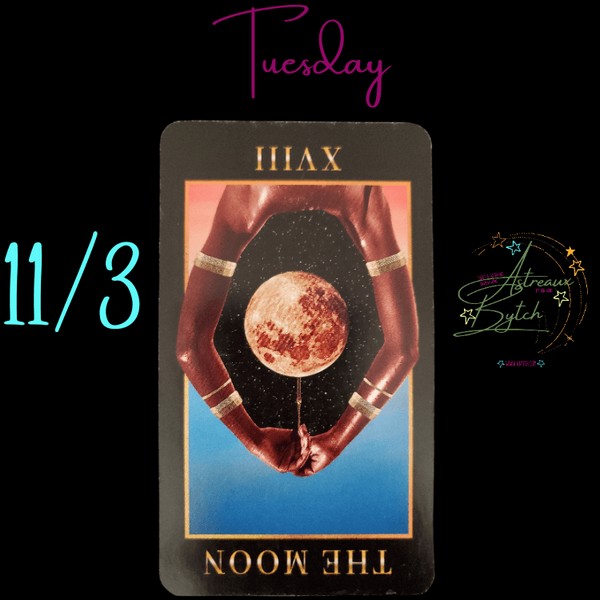 Tuesday, November 3, 2020
The Moon reversed (The Devil reversed)
Opposites attract and shiiiiit. Our illusions are clarified when we do healing work. Addressing our fears, co-dependencies and the feeling o resistance where in reality willpower is skewed or lacking shines a beaming light on the truths we've been missing and the lies that have held us hostage. Today, our healing is a direct result of our willingness persist with our plans despite our fears and to detach from emotions that are associated with past events, relationships, and environments.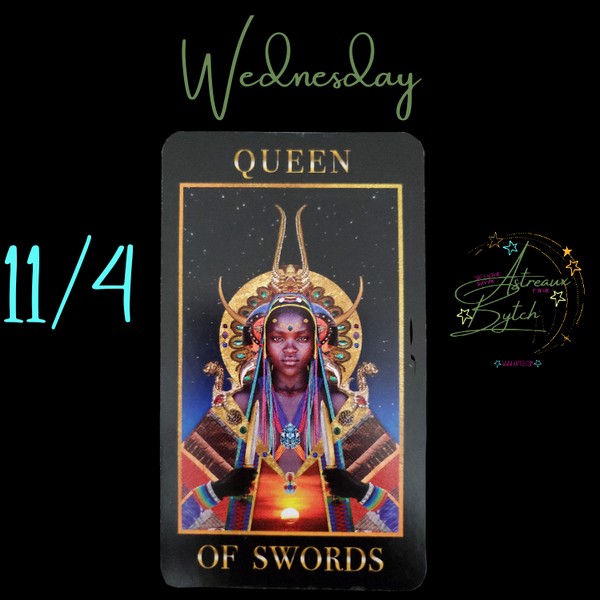 Wednesday, November 4 2020
Queen of Swords (Strength rx)
Strategic action and communication over brute force. Today, our intellect best serves our goals and remembering past lessons helps avoid repeating them. Ego battles and emotional wounds must be put aside in favor of new ways engaging the world around us and creating deeper and strong security within so that we do not find ourselves caught in reactivity, damaging our connections due to difficult emotions.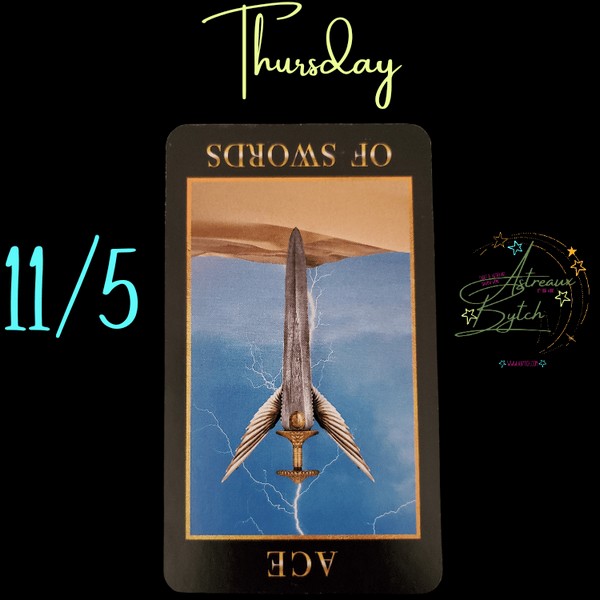 Thursday, November 5, 2020
Ace of Swords reversed (The World)
Silence is preferred to harsh words. Clarity comes when we allow detachment from the mental and emotional debris if the past. The cycles ending now have transformed us in ways that, if accepted & integrated, will propel us further along our individual paths of healing and growth. Material rewards reflect the clarity with which we engage our external environments and how honestly we've been communicating. If you don't have anything compassionate or productive to say today, stuff it.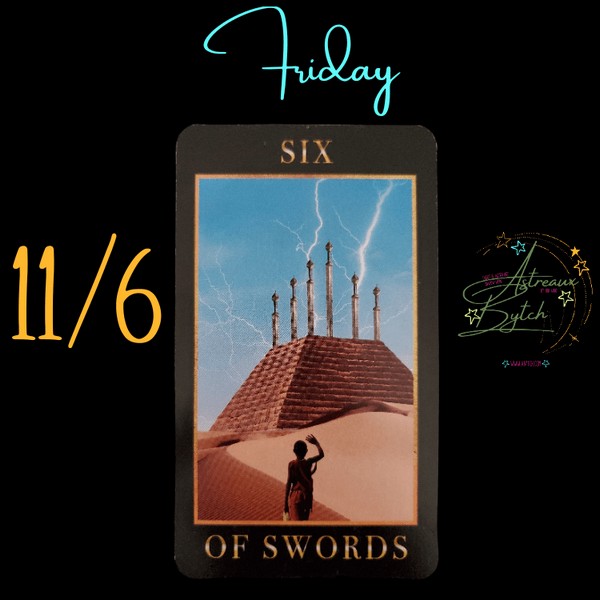 Friday, November 6, 2020
6 of Swords (The Empress rx)
Go where you are valued. We are detaching from bonds circumstances and past events that contribute to a sense of lack, loss, or unworthiness. When analyzing your life to date, it's important to seek the truth and the lesson while detaching from the feelings that may arise during review. Many of us are creating physical distance from difficult circumstances and draining relations on this day.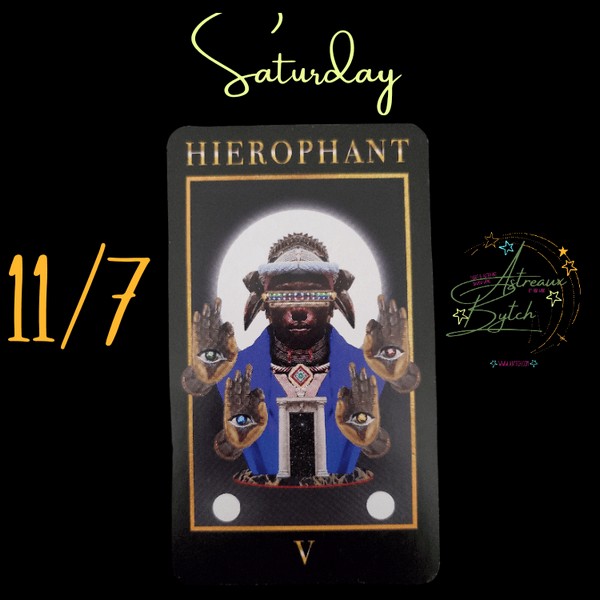 Saturday, November 7, 2020
The Hierophant (3 of Swords)
Some traditions stand for good reason. Seek to discover which habits, traditions and societal expectations are truly aligned with you and cut out whatever beliefs, behaviors, and agreements that are/were imposed on you externally. Regardless of how comfortable it may be to linger in the familiar it is ultimately disatisfying to belie your own guidance in favor of what others might choose for you.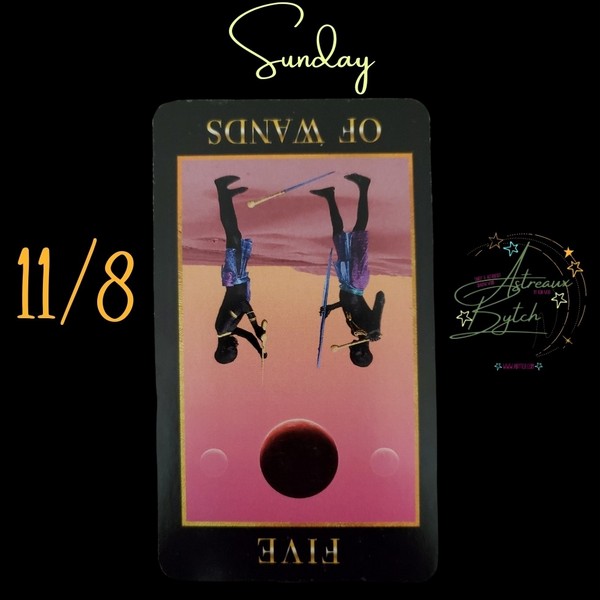 Sunday, November 8, 2020
5 of Wands reversed (The Emperor rx)
Relinquishing attempts at controlling anything outside the self serves our goals and allows collaborations to progress and conflicts to resolve effortlessly. Throw the tantrums in the garbage and any impulse toward directing the actions of others as these will only undermine goals and personal prowess. Success and acknowledgment of your efforts come whe. You redirect your own focus toward progress.
Wishing you all a clarifying and productive week. kOri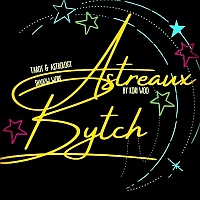 Author: kOri Woo (AstreauxBytch)
This blog is a reflection of my personal growth journey, creative writing pursuits and general energies I encounter in the day today. I am currently mastering both Tarot and Astrology and you can find my posts regarding those subjects @AstreauxBytch I also post biweekly tarot videos for each month and new moon on my youtube channel http://youtube.com/c/AstreauxBytch
CrystalWind.ca is free to access and use.
Please support us with a small gift of $11.11 or $22.22 or $33.33.
Thank you!
ॐ Namasté - Blessings!

© 2008-2021 crystalwind.ca. All rights reserved.
X
Right Click
No right click