Support crystalwind.ca with your donation and help spread spirituality and positivity.
Blessings!
Category: The Pleiadians Written by Judith and Kabamur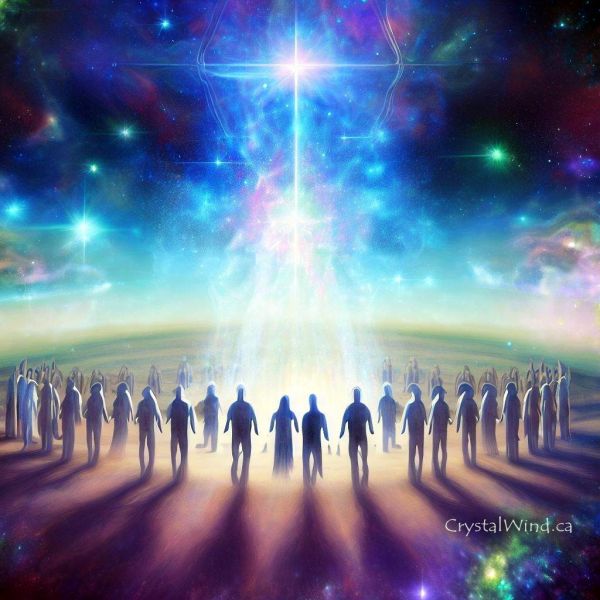 Friends Of The Great Planet Earth!
As You Live Each Waking Dream In Duality While Longing For Peace, Be Still And Know That Your Perception Will Soon Be Oneness! The Shift Will Bring The Unity Of Being That Your Soul Completely Embraces In Light!
In This Communication, We Will Venture Into This Great Light As All Aspects Of Life In The Higher Realms Thrive In The Connectedness Of Light!
Many Receiving This Communication Will Resonate As The Light Within Seeks Light In Others. For Those That Find This Confusing, Become Still And Allow Your Light To Be Remembered. This Will Bring Peace And Clarity As The Earth Continues To Be Chaotic With Fighting And Discord!
Remember Your Light And The Path Will Open Before You!
We Have Continued To Reveal And Review Many Stars Of Creation That Have Received Upgraded Bodies As Gifts From The Galactic Federation! Indeed These Stars That Were Once Laden With Duality, Now Live With Crystal Hearts As Their Bodies Circulate Light!
In The Creation Of Souls In Elohim, Body Forms Had Not Yet Become As The Essence Of Sacred Spirit Danced In Unity. Tones And Frequencies Transformed Into Melodies Of Existence As Love Covered Each Emerging Soul With Great Love!
These Souls Became Aware Of The Light That Was Within As They Connected With Other Souls Of This Great Force That Would Become Everything. The Souls Of IKAI And AYA Ventured Out To Explore All Possibilities. These Two Beloved Souls Expressed Bodies Into Being. Their Love Was Light As They United And Formed A Family Of Four Sons.
Elder IKAI Was Wise And Powerful With The Gifts He Discovered Within His Being. He Used This Power Of Light To Travel And Discover Other Souls That Desired Creativity With Expansion. These Souls Joined Him As The Galactic Federation Became Magnificent As The Authority Of The Galaxies That Were Forming Throughout The Cosmos.
Light Was Their Understanding As The Answer To All Dilemmas. Light Became The Factor That Was Missing In The Lives Of Souls That Fell Into Duality. The Goal Became Sacred To Assist Others With Upgraded Bodies And Teaching Of Their Innate Abilities From The Creator Spirit Of All Life. Pleiadians Would Soon Call This Power 'Elako,' The One Spirit Of Light That Is God.
Through Millions Of Years, The Galactic Federation Grew In Power And Knowledge. Fairies From Elohim Advanced In Magical Abilities And Creative Ideas. These Intelligent Beings Understood Light And Their Desire To Assist Led To The Creation Of Advanced Technology And Magnificent Crafts!
Visiting Earth Through Millennia Allowed Great Assistance To Earth Native Souls Who Were Not Living Long Lives And Incarnating Into Waking Dreams Was Not Advancing Their Essence Of Being. A Haven Of Light Between Lives Was The Solution Created By The Light Forces. In This Sacred Haven, Souls Are Rejuvenated And Assisted With Great Teaching. These Souls Will Receive Upgraded Bodies With Starseeds As The Earth Shifts To Sheen.
Duality Became Real With Free Will And Disease, War And Death Became The Result Of Souls In Form That Did Not Understand Light. Free Will Is A Gift That Carries Unlimited Variables. The Earth As You Know It To Be In These Moments, Cannot Sustain Itself Or The Beings That March, Battle And Destroy One Another!
To Those Awakening And Understanding What Is Before You, Know In Truth That You Will Remain In Duality Until Sheen. But Carrying Your Light Now For Yourself And Others Is An Ability Of Every Soul That Chooses! Those Choosing Darkness Will Not Survive The Moments To Come!
When Bodies Are Upgraded By The Galactic Federation, Know In Truth That Only Elders Perform This Creative Ability. A Frequency Is Projected From The Fingertips To Each Being That Will Be Upgraded To Circulate Light With A Crystal Heart. Each Of The Elohim Stars Has Chosen Elders In Positions Of Great Honor And Power. For Each Pleiadian Star, There Is An Elder And Member Of The Galactic Federation. These Powerful Souls Hold Meetings On Their Star As They Gather Everyone To Share News And Great Wisdom. They Also Traverse The Beauty Of The Cosmos In Magnificent Motherships!
These Are The Relevant Names That You Will Remember As You Shift!
ELDER IKAI-TAYGETA
ELDER SANANDA-MEROPE
ELDER LEEMIA-ELECTRA
ELDER YAWELAH-STEROPE
ELDER MINOEE-ATLAS
ELDER MANAKAK-ALCYONE
ELDER BASHEDAH-CELAENO
ELDER ASOPELAH-MAIA
ELDER WANOVAR-ARCTURUS
ELDER ASHTAR-SIRIUS A
ELDER ROSHEE-ANDROMEDA GALAXY
ELDER MIKOSAH-ORION CONSTELLATION
These Leaders Of Light And Unity Understand The Weaknesses Of Duality! They Recruit Others To Join The Forces Of Light To Transcend Death By Living In The Power Of Light!
Animals In The Higher Realms Live Peacefully With All Souls Of Being. They Do Not Experience Death Or Disease. Those That Are Receiving This Communication Will Never Die As Your Infinite Soul. You Are Visiting The Earth School In The Final Phase Of Transition To Light!
You Are Becoming Real, Whole And Free!
Remember Who You Are!
In Light There Is Unity In Spirit!
We Are The Pleiadian Collective!
We Love You So!
Credit
Judith
Judith is Kab's mother in this lifetime, and she is the human incarnation of Aya, Kabamur's mother on Taygeta. Both Judith and Kab have incarnated together in this lifetime to share with the world about Pleiadians and about the coming Shift. Judith has fully activated clairvoyant abilities; remote viewing, astral travel, multi-dimensional sight, visions of past and future, interactions with Fairies and Angels, and ongoing telepathic contact with Pleiadian Guides. Their Taygeta family is at the forefront of operations relating to Earth's coming Ascension.
Kab
"Kab" is the human incarnation of Kabamur, son of Elder Ikai of Taygeta and Aya, and brother of Laka, Neioh and Akatu. He has incarnated with Aya to share Pleiadian Messages and awareness of the Shift in the last days. Kab is one of many that will serve as Ambassadors when Pleiadians are introduced to humans following the Shift to Sheen.
© 2023 crystalwind.ca. All rights reserved. We track all IP addresses with sniffer technology. Using a Proxy/VPN will not hide your IP address.
Submitted to crystalwind.ca via email.</p
CrystalWind.ca is free to use because of donations from people like you. Please help support us!
Blessings!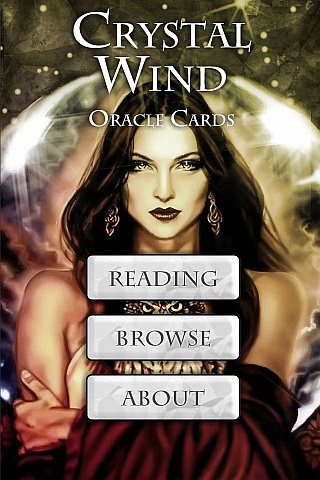 Cut Through The Illusions!
Available On

Spirit Animal Totem Of The Day!
Who is Online Now
We have 1261 guests and no members online