Support crystalwind.ca with your donation and help spread spirituality and positivity.
Blessings!
Category: The Pleiadians Written by Vania Rodrigues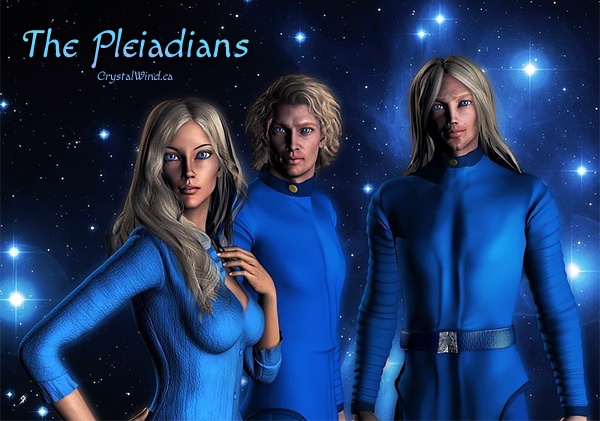 Dear brothers of planet Earth! I AM KALIGHAL, Pleiadian ship commander!
My heart is filled with joy when I can be here so close to all of you. Rest assured that I feel every heart that misses my messages, but everything has the right time my brothers.
We are not here to speak silly words, nor to show off by constantly coming here. There needs to be a purpose, there needs to be a reason. So today I just want to bring a sublime energy, a positive energy, an energy of Love and a lot of Light.
Our apparitions are intensifying each day and be sure that many beings on the planet are already beginning to admit that other beings may actually exist in the universe. Only their hearts still do not reflect peace and tranquility, but fear and many even, I would say, dread, but soon, very soon, these opinions will change, because we will show that we are here to help you, not to attack them, not to hurt them in any way.
Our hearts are hearts completely filled with Unconditional Love, so we would never do anything to attack, transform, change, try to manipulate the mind of anyone on this planet, or on any other planet in the universe. So today I'm going to fill this message with a little bit of the past.
We have been on your planet for a long time now, we are the basis of your genetics. When the being of this planet was created many genes of extraterrestrial beings were used, and most of ours is present. We brought knowledge, we brought evolution to your planet millions of years ago; Entire civilizations have been based on our teachings.
No, I'm not here filling myself with pride saying that only we participated in this process, no, many other races were united with us in this great project, Arcturians and Sirians, mainly, but I can assure you that most of it is ours. We practically infuse everything that exists on your planet today. So, we know that at some point along the way we also made mistakes, as if we had abandoned you to the fate of those who arrived here.
We are not going to redeem ourselves here, nor give explanations, because the process of the arrival of these beings here was part of the context, it was part of the experience of Earth, of the experience that would be lived on this planet, during all the last years, or I could even say last millennia. So there was nothing we could do, and we were part of the whole project deal. But the human race let itself be carried away, let itself be carried away by those ideas. No, we're not blaming anyone here because many people still haven't let themselves be involved. So there was always free will.
Yes, was there manipulation? There was. Was there a connection impediment? There was. We cannot deny this part, but I would say that everything came from human consciences, from those humans who were here and who wanted to hold power over the entire planet. So there was a conjunction of ideas, there was an agreement of ideas for sovereignty on the planet itself. But if we were to stay here telling the story, it would take a long time for us to tell everything and be sure that one day you will know everything, step by step, day by day, how it all happened, and all the answers will come to your minds.
We have nothing to hide, nobody does, and there is no way to hide it, because the truth is out there, the truth will be free, wide open, for everyone to know. It will only take a lot of Unconditional Love for you to understand the great project that was designed for this planet and its inhabitants. Nothing here happened by chance or carelessness. This project on planet Earth is still in progress, but the days are numbered before it ends.
If you want, you can ask your own Masters to bring you the truth; Yes, you can. Everything is written in the annals of the universe. All events, all decisions are recorded in the Akashic Records of the universe, and especially in the Akashic Records of planet Earth. I only say that opening these Records at this moment may not be a good idea, because you still judge, you still cannot perceive things as they really are. You still get carried away by your beliefs and everything you've learned over this time. Then there would be a lot of judgment and that would not be good for you.
So curiosity will have to be kept at a distance, for those who actually want to continue on the path. "Ah, but the curiosity is immense, I want to know!" You have free will to assume the consequences of what you come to understand or learn. I tell you just one thing: It will take a lot of Unconditional Love for you to understand. Nothing is what it seems, nothing is what you understand. There is a greater plan and it is not a Father/Mother God plan to punish earthly humanity; it is a plan that was created precisely for the being to exercise his free will, to have the possibility of choosing the Source or not the Light. This was the big project, and here is the result.
So contain your curiosities because in the future, you won't even need to ask to know the truth, because it will come to your human consciousness, like a memory, like a movie, and you will remember everything in detail if you want to. Being in the Fifth Dimension is being able to navigate in time whenever you want, because there is no timeline; time is always the here and now and wherever your mind takes you. Then you will know in detail with lucid and vivid scenes everything that happened and how your souls contributed to it all.
Oh, don't think that your souls were in a box or in a big stadium watching everything, the vast majority here actively participated in the whole process, including the fall of consciousness. So where will the judgment take place, on you, on your souls or on the grand process? So understand, it's not worth running after it now, wait a little and you will understand everything correctly, without judgments. It's not worth going back to the past to understand all this.
So why did I come here to say this to you? Just because many are left wondering why extraterrestrial beings are approaching the planet, why are they here? What do they want with us? So the answer is nothing more than resuming that initial project long before the fall of consciousness on this planet, and giving you back everything that this planet once was. This is our mission now, to free you from all the yoke of all the manipulation that has been done to you, and to give you back everything that you had, so that little by little your own souls will remember everything that lived here and everything they did at that time, and that they can repeat in the present moment.
I can tell you that the transformation on your planet is intense. A lot is happening at once and quickly, but don't forget that you too have changed. Over that time you have changed, and will change faster and faster, and it may be that a lot comes to your mind without your asking. So just be aware of everything that comes, and try, as much as possible, to look at everything with Unconditional Love, without judgment, neither against you nor against any race. Everyone participated.
If you feel more comfortable, let's say we are all responsible. No one here can be exonerated from any blame, everyone was responsible, everyone participated in the process. So we're all here again to fix it; it's a word you understand. So let's fix everything again, to prepare this planet to be much better than it once was, because today you have the consciousness that you didn't have millennia ago, and we hope that with that you can create a new Earth, a new planet, more evolved from what he once was.
---
Translation by CrystalWind.ca.
Angels and Light Therapies
Vania Rodrigues
Source
© 2023 crystalwind.ca. All rights reserved. We track all IP addresses with sniffer technology. Using a Proxy/VPN will not hide your IP address.
CrystalWind.ca is free to use because of donations from people like you. Please help support us!
Blessings!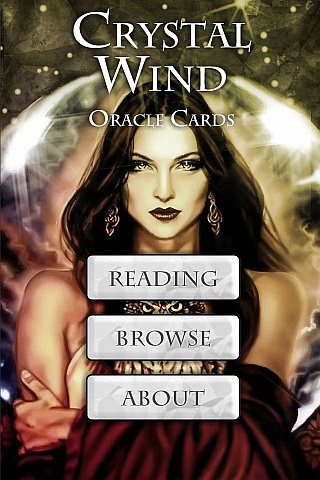 Cut Through The Illusions!
Available On

Spirit Animal Totem Of The Day!
Who is Online Now
We have 1182 guests and no members online