Support crystalwind.ca with your donation and help spread spirituality and positivity.
Blessings!
Written by Ulla Lindgren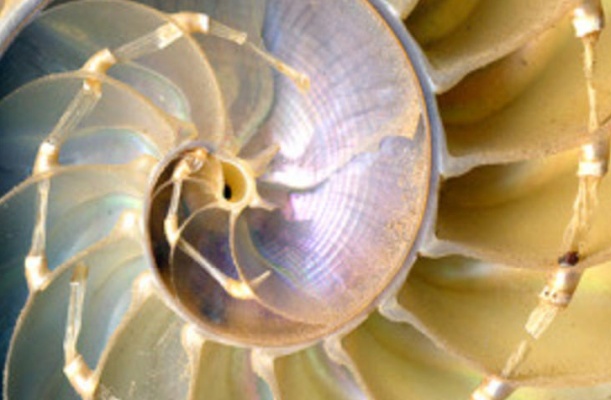 Hello Dear Friends,
The world (the ego) has a marvelous ability to constantly present me with opportunities for forgiveness. There is always some judgment I hold on to, some expectation I have about how things should be, some story I feel compelled to share with another.

What has most changed for me is how quickly I recognize what I am doing and how easily I let go of self-judgment for my mental gymnastics. I have no idea if I will ever be fully free of projection, but I feel that I do come closer. I know that it is the only game in town worth playing. It is nice to have Sanhia whispering in my ear.
Michael
---
Can you give us some inspiration?
It is always fun to take different approaches, to look at things in different ways. Sometime during the past year we looked at the question of whether forgiveness is still important and we have also spent some time in the past talking about old stories. I want to revisit those themes today, but I wish to throw into the mix a couple of examples of individuals who have given absolute and full commitment to their awakening processes through addressing these two techniques.

Let's start by taking a look again at stories. Everyone has their stories. It might be one about your upbringing and how it has affected you. It could be a tale of your unfair treatment at the hands of a friend or an employer. Maybe it is a story about who you think you are – or are not –about your strengths or weaknesses. Your saga likely contains descriptors concerning your gender, nationality, race, age, religions, or political party or beliefs. These all might a part of your story or, better stated, your stories. The only thing you can be absolutely certain about with your history is that it is not true. It does not represent either the truth of you or the truth of the world. These memories are all fantasies, illusions. It is not my purpose today to go into more detail about why these are illusions. If you would like to explore more about stories and dealing with them you might want to read this message.

Stories are absolutely connected with forgiveness. In your story, particularly if it not an absolutely happy one, there are some "bad guy" and a "victim"; the latter is likely you. If you believe the story to be true, forgiveness becomes nearly impossible. You are trying to forgive something that never happened, to undo a wrong that was never committed. The forgiveness process is then primarily a task of recognizing that you are holding an untruth and letting it go. Whatever it is you incorrectly perceived as happening to you was a projection of your own guilt. The "other" has nothing to with it. The forgiveness process has only to do with yourself and you are innocent; there is nothing to forgive. As long as you hold on to the untruth that you did something that requires forgiveness, you will never get there. You have simply judged yourself for no reason, thinking a story was true.

What I want to do now is to provide you with a little inspiration in the form of two very different models coming from different paths who likely awakened through the process of releasing stories and through forgiveness. The first one may be familiar to some of you. His name is, or was, Bill Thetford. In his story, he was a highly educated and successful clinical psychologist and the head administrator of the hospital connected with Columbia University in New York. The reason you might be familiar with him is that he along with his employee Helen Shucman was responsible for the scribing of A Course in Miracles. For seven years they worked in secret with this project. The information came as an absolute surprise to them though they had asked for another way to live with the chaos of their professional world. Though the pair was fully committed to completing the transmission of the material, they were otherwise usually at each other's throats. Bill and Helen completed the process and then drew to them those who would help edit and then release the book to the world. At this point Bill chose to retire, to leave the intellectual confines of New York where he had live for 25 years, and to move to a more relaxed scene in California.

Bill had chosen to become a full time student of the Course, perhaps its first. At the same time, Helen said that she could not do that. Bill moved alone to Tiburon, north of San Francisco, finding himself mostly surrounded by Course students. He began to work with the forgiveness process. Bill had a lot of work to do. His life had never been spiritually focused and he had innumerable stories to clean up. After five years of fairly intensive focus, he chose to move to an even more relaxed and supportive community near San Diego. Now, nothing else mattered but letting go of all judgments, all blame. He focused on everybody from his former life. Bill was relentless in clearing the slate with all, with taking full responsibility, with forgiving himself. He made contact with some people from his past stories and apologized for his former behavior. Those who knew him during this period reported that he became more playful, happy, fun-loving and egoless. Bill completed that process and then in one moment on one day he left his body. The world perceived a physical death, but the doctors reported it as being painless and instantaneous. Bill spent ten years with this process. He pretty much started from scratch. Though he had spent ten years helping to bring the Course to the world, his work did not really start until he retired.

The second example is quite different, though he did share with Bill being a doctor of psychiatry. Hew Len was a Hawaiian and a practitioner of an ancient island spiritual tradition called Ho'oponopono which teaches, among other things, taking personal responsibility for everything in one's environment. Dr. Len began a job as the psychiatrist in a hospital for the criminally insane. Most of the inmates were locked up all day because of their violent tendencies. These were men who were not deemed to be sane enough to stand trial for their crimes. The staff he inherited had low morale, with many sick days being taken. On his first day Dr. Len greeted his staff, entered his office, closed his door, and did not emerge until the end of the day. He repeated this behavior daily while the staff grumbled about their lazy and incompetent new boss. But here is what went on behind closed doors. Hew's office had a filing cabinet containing records on all the inmates. He began by pulling out the first file and reading everything concerning the man's biography, diagnosis, and offences. When he had a reaction to any information in a file, he took responsibility for it, realizing he could only see things that were his projection. Hew's job was to work with his own personal forgiveness on the issue until no judgment remained for the inmate. He would proceed in this manner until he finished the file. Then he would go on to the next file and the one after that, eventually going through the entire filing cabinet. He did no one-to-one counseling. The staff meanwhile was going nuts, but here is what began to slowly transpire in the hospital. One-by-one patients began to become less violent. Not as much medication was required. The inmates were able to spend more time out of their cells, being allowed into the common rooms. Staff morale began to rise. Workers reported greater job satisfaction. The patients began to be released, deemed to no longer be insane nor threats to society. After a couple of years the hospital was closed; there were not enough patients remaining to justify its continuance.

You may be sitting there saying to yourself, "Sure. How could that possibly happen?" This is the power of absolute forgiveness. This could come about only because in his heart of hearts, Dr. Len knew that only agape love is real and all else is illusion. He refused to entertain the falseness of his projections, choosing instead to be fully responsible for them, shedding the untruths for the underlying Divine love. His unconditional self love spread to all those in the institution, patients and staff alike. They did not even need to be in direct contact with Hew to feel his energy. It was not his job to heal his patients, but to heal himself. The most selfless thing you can do is to take care of your own process. In doing so you cannot help but to touch everyone around you.

So these are two stories. As you are choosing whether or not to make this kind of forgiveness the centerpiece of your life, I want to remind you that no story is in the now. They are all from the past, and the past isn't real. When you hold on to a story, however that might manifest – non-forgiveness, blame, victimhood – you are living an illusion. You are not experiencing the now. Whatever happened in that story is not happening now, unless you bring it into your now. What these two individuals did was to notice when they were tracking mud on their carpet, to be aware when they were bringing in old stories and acting as if these were actually part of their now. Your job in the forgiveness process is to be absolutely present. In the now there is nothing to forgive. Even if somebody were to walk up to you and hit you in the eye – though you might have an immediate response of pain, anger, judgment, or desire for revenge – it is now, now. That event took place in the past. It has become a story. Actually it always was a story. It is all your creation. As you are able to release the story, everything surrounding it dissipates: the pain, the anger, the judgment, and the desire for revenge. It will be as if it never happened. And it never did. Don't take my word for this. Try it out for yourself. How valuable would one punch in the eye be if it led to your awakening, if it supported you in always being in the now, in living fearlessly? What if it taught you always take responsibility and to know that everything that happens is perfect?

All that you need to do is to start with one person and one story. Stay with that story until you have fully assumed responsibility and forgiven yourself. Stay with that person until no stories are left, until you have released them from all blame and judgment, until all projection has ended, until you accept the untruth of the story and have only gratitude for its part in your awakening. You will probably be ready to move on to another person to continue the process. Enjoy!

Good Now
Sanhia
Ascended master Sanhia's final lifetime was as an Apache Indian. During the life of Jesus, Sanhia incarnated as the disciple known as Thomas. His service now is to support those who have chosen an ascension path. Sanhia models and teaches unconditional love and forgiveness. He has a gentle, humorous manner, but tells people exactly what they need to hear in that moment. Sanhia encourages people to take full responsibility for everything in their experience and to understand the perfection of their creations. He teaches people how to live more in the present moment and encourages them to discover their personal divinity.
Channels Without Borders

© 2022 crystalwind.ca. All rights reserved.
CrystalWind.ca is free to use because of donations from people like you. Please help support us!
Blessings!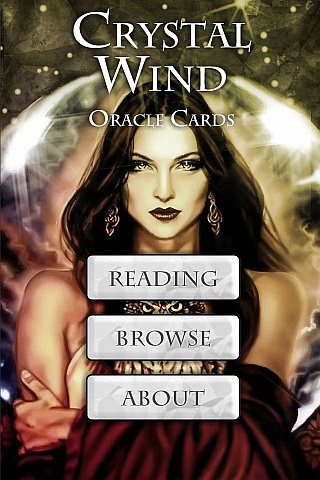 Cut Through The Illusions!
Available On

Spirit Animal Totem Of The Day!
Lightworkers Will Change the World
Featured Articles: Ascended Masters
Ascended Master Serapis Bey

Open or Close

Serapis Bey is from the realm of Bey, hence the name, wherein is His dwelling place. He is the great disciplinarian known through the centuries for the action of strict discipline. Real discipline is not stipulation over another which would thwart the innate progress, but instead it is a holding in check the human qualities so that the inner or Real Self can have expression. This is very essential to the attainment of the Ascension which is the culmination of all embodiments.

Who was Serapis Bey

He came as a guardian to Earth's evolutions, and took physical embodiment as many did. It is said that He came from Venus. His inner service is in the Fourth Sphere and He works with the Christ Selves of the unascended life-streams there.

The Ascended Master* Serapis Bey is the Chohan of the Fourth Ray.

Read More

Connecting with The Ascended Masters

Open or Close

Decide the name of the Ascended Master with whom you wish to connect with before going into the Master Chamber.

Please close your eyes and begin taking deep breaths of Archangel Metatron's golden energy when you are relaxed continue by saying this prayer:

Read More

Comte Saint-Germain

Open or Close

Comte Saint-Germain: A Man Beyond His Time

Many average, reasonable men can conceive wisdom only under the boring form of a sermon and think of the sage only in the semblance of a clergyman. For such men prudery, hypocrisy, and the most abject enslavement to ritual habit and prejudice must be the everyday virtues. When therefore it happens that a genuine sage, by way of amusing himself, mystifies his contemporaries, follows a woman, or lightheartedly raises his glass, he is condemned eternally by the army of short-sighted people whose judgment forms posterity.

Read More

The Violet Flame

Open or Close

FOR CENTURIES, alchemists have sought to change base metals into gold. But the transmutation of metals like lead into gold is symbolic of a higher and more noble alchemy -- the alchemy of self-transformation.

SELF-TRANSFORMATION was the goal of the most spiritual of alchemists. They sought a way to change the lead of negative human energy into the gold of divine energy, and some of them achieved this by using the violet flame. But first, let's explore what the violet flame is, what it does and how it works.

Read More

Saint Germain & The Pillar of the Violet Flame

Open or Close

More than fifty thousand years ago, a golden civilization thrived in a fertile country with a semitropical climate where the Sahara Desert now is. It was filled with great peace, happiness and prosperity and ruled with supreme justice and wisdom by Saint Germain.

As the High Priest of the Violet Flame Temple on the mainland of Atlantis thirteen thousand years ago, [13=4=4th dimension=time] Saint Germain sustained by his invocations and his causal body a pillar of fire, a fountain of violet singing flame, which magnetized people from near and far to be set free from every binding condition of body, mind and soul. This they achieved by self-effort through the offering of invocations and the practice of Seventh Ray rituals to the sacred fire.

Read More

Sanhia: How Should I Deal With My Strong Feelings?

Open or Close

There is a significant difference between noticing a feeling that comes up in your now and defining yourself by that feeling and accepting it as the truth about you.

Read More

Who is Online Now

We have 706 guests and no members online
X
Right Click
No right click