Support crystalwind.ca with your donation and help spread spirituality and positivity.
Blessings!
Category: The Ascended Masters Written by Ulla Lindgren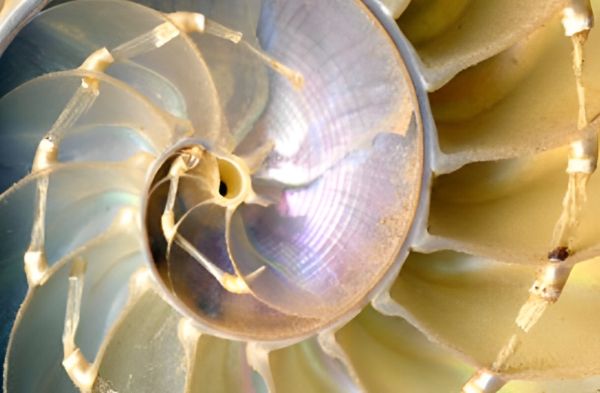 We had a request from a reader to talk about the subject of distraction. What is meant by distraction? We could say that distraction is something that pulls you away from your focus on awakening.
You have your intention or your awareness placed on one thing and something draws your attention in a different direction; you are distracted. To begin with, as with everything else, you are not a victim of distraction. In fact, it might be more truthful to say that you welcome distraction because it brings you back into safer territory. There is a fear that surfaces when you look deeply within yourself, a terror of releasing the lies and illusions you have lived with as well as seeing the things inside of you that you don't want to admit are there. So, the distraction may be a very welcomed event. This is all part of the awakening process.
One type of distraction consists of things that happen in the outer world, and these events are constant. There is information coming to you from your cell phone, from television, from people that you meet, from world events, from governments and politics, as well as from wars, pollution and pandemics; all these things grab your attention and instill fear or other emotions. Am I saying that you should not pay attention to any of these things from the world? No, in fact I would say, "Good luck with that." To try not to pay attention to them creates a conflict. You will bounce back and forth between the two in an unending dualistic fashion. Peace cannot come to you through conflict. We are coming from a basic assumption that you wish to experience your awakened state and that you don't want to be torn by the craziness of the world. We have to admit that it is a pretty insane place. You could spend all of your time and energy noticing the craziness, mulling it over in your mind as you search for solutions. All of these efforts to fight it and to make changes are nothing but a fool's quest. You will not succeed. The world is as it is. However, you can make use of the world's distractions.
First of all, you can choose to pay less attention to them. Short of going to sit on a mountaintop, you won't be able to escape the world totally. You can choose to not let your mind dwell on these distractions, to notice when you are, and to let it go and let the next thought come in. Secondly, as these thoughts do come into your mind, notice where your judgments arise, whether toward the world as a whole, a group, or an individual. As you find yourself upset and in judgment over what you perceive, I want to remind you that this is all projection. You cannot possibly judge others for something that you do not hold within yourself. You judge yourself for this, though you may be in denial, necessitating the projection. The ego mind wants to argue and say that you are not like that. As long as you hold on to denial, you will go on through your life, projecting, being incapable of doing anything about your projections, and experiencing sorrow, pain, and suffering. You will feel hopeless, until you finally just give up.
For instance, you see an example of violence in the world. You may feel sadness for those you see as victims of the violence and anger toward those you see as perpetrators. You might also feel anger directed toward those who differ in opinion from you about who is at fault. All of this you see as external to yourself in your thinking. You are righteous in your feelings. This is denial. Its opposite is acceptance, which might look like acknowledging that you are violent. This is the critical point. The ego mind does not want to take responsibility for its projections. This keeps you stuck. This is how distraction works. You are distracted from the truth of your own violence by the actions of others. Because you have little or no hope of changing anyone else or the world, you are helplessly stuck in a violent world. But, you do have full power to accept the violence within yourself. You can accept it without judgment, without labeling it as right or wrong. This is not about changing anything, including you. It is just noticing, just acknowledging. If you can't get past your denial, you might look at where you have a secret wish for harm to come to those you are judging. Maybe you wish they were dead. That is violence. When you wish anything negative to happen to another, you are exhibiting violence. Are you absolutely certain there are no violent tendencies within you? Why do you avoid acknowledging the violence within you? Do you fear a punishing God? No such God exists; you are loved unconditionally. You are projecting your own belief in a need for punishment upon God. Are you afraid that you will not be rewarded with heaven, God's forgiveness, ascension, enlightenment, or awakening if you admit to being a violent person? The only one standing between you and these "rewards" is you. Holding on to untruths keeps you separate from realizing the truth of God. Accept that you are violent. If you notice fear or judgment accompanying that, accept that also. Perhaps you also notice embarrassment or shame. Acknowledge that. The distraction is in believing it is somebody else when it is always you.
Connected with the outer distractions are those that come from your thoughts. Nearly every thought that you hold expresses a belief that is not true. Let's say the thought expresses a judgment about your partner such as they hold you prisoner and don't allow you too fully be who you are. There were events in the past that you projected onto your partner. Now you hold a belief that is "proven" by this imagined past. Today when you meet your partner, instead of being in the now – in this moment, you are living in the past with the lies you projected. You recreate something you never wanted to begin with. This is not your partner doing this; this is you. Your job is to not let yourself get distracted with untrue thoughts. Notice each thought that emerges in your mind. Ask yourself if that thought is really true. Is there projection involved? Is it my partner who doesn't let me be who I am or do I do that to myself? Am I afraid to be who I am? Notice these things.
You are distracted by your beliefs that come from the past. Believing these thoughts keeps you from being present. This is not to say that the past and your thoughts hold no value for you. Technological information is valuable. You want to remember what you have learned about driving a car or using a computer. This value ends when your thoughts are about yourself, others, and what to do. Here the past can only confuse things. You know things about how to work with the physical world, but you know nothing about the truth of yourself and others, about divinity. You know something about how to survive in the world, but you didn't come here to survive. You came to wake up. Thoughts cannot help you there. Finding the truth is a process of elimination. As these distracting thoughts enter your mind you recognize, one after another, that they are not true and you cast them off. When you have discarded what is false, all that can remain is truth. It is likely that every thought you have is not true, is a distraction from being present, from being awake. So, look at each one and then release it. If you give energy to a concept, you sustain an untruth and you remain in confusion. To paraphrase Socrates, "The only difference between me and those I meet is that, even though neither of us really understands anything, I know that I don't know anything while they believe they are wise." As long as you think you know, you cannot find the truth. You can reset your default reaction to each thought that enters your mind to be one of disbelief. Fears and hopes about what might happen in the future also distract you. These thoughts, too, keep you from acting in the present.
As you learn to ignore the past and the future you are left with the now. You ignore the distractions of your thoughts and notice what is truly present. As an example, say that someone stomps on your toe with their boot heel. You feel immediate pain. That is real. It is in the now. If you blame or judge the other for that action, that is not real. It is not a present reaction, but a thought about the recent past; it is likely a projection. As you release that thought and come back to the present you will likely find the pain quickly dissipates. What is real is the nature around you, the sun shining or the rain falling, the birds chirping or the dog barking. To wish that it wasn't raining is to deny the reality of what it is and substitute your thought from the past about how the weather should be. You will never win that fight. It is insane to try. Accept what is. Release your thoughts. Analysis and interpretation are always misleading. Thinking you should or shouldn't do something isn't sane; these are just more thoughts from the past. You have been taught ideas by your society, your parents, your teachers, and your peers. You made a decision in the past and you believe it applies to the present. In the now, you never have to make a choice. Choices come from your mind and from the past. The now lets you know what to do. It is certain. You don't have to decide what to do if a dog attacks or a car swerves toward you. You simply act. Knowing exactly what to do is sometimes called intuition. It is knowingness without understanding why you know. It is certainty that defies explanation. Sometimes this can feel perfectly natural. You eat when you are hungry; sleep when you are tired. You may want to sing or play an instrument, to draw or paint, to run or to swim. You do these things as expressions that move from within you, not because you think you should. If it is the latter, you will eventually meet resistance. The mind always tries to complicate things. It wants to dictate what and when you should eat, the proper position for sleep and the right time and purpose for creative activities. All of the craziness of distractions enters, keeping you from being present. This fills your time and saps your energy.
Finally, and we could have just as easily begun here, let's look at distraction as simply not paying attention. This is a form of resistance. You have made the decision that you wish to wake up, to ascend. Most days you don't focus on that intention. You go on living life as you always have, distracted by each little thing you encounter each day. You take your thoughts seriously without further investigation. Periodically you become aware of what you are doing and feel guilt, perhaps hopelessness. What is there to do? You can at least acknowledge how you are dealing with life. Intention for you does not seem to be enough. There needs to be a fire lit within. The whole world and all of your education and experience seem to oppose your awakening. There must be a passion to face all of this and to keep facing it. Without this passion the distractions will continue to control. Maybe you can generate such a focus. Perhaps things need to get worse for you before they can get better. Your situation might have to become unbearable. Spirit is always doing whatever it can to shake you awake. Your thoughts may judge this as good or bad. In the now it is always perfect. The process of getting there may be frightful and painful, but so is the illusion of the world. In the now there are no distractions. There is only the real-time perfection of what is happening and your inner guided response. Eventually the passion will come. It is your call, and your calling.
Good Now
Sanhia/Spirit
---
Hello Dear Friends,
There are so many jokes that came to mind as I began to say something about distractions. Life is a distraction. Now is not just where it is really happening, it is the only place anything is happening. It is a cool place to be, but then distractions get in the way....like thinking that the now is a cool place to be. I might as well face facts. The now cannot be written about, but pointers can be fun and helpful as long as they aren't followed religiously. Let me just turn all of this over to Sanhia.
Michael
Ascended master Sanhia's final lifetime was as an Apache Indian. During the life of Jesus, Sanhia incarnated as the disciple known as Thomas. His service now is to support those who have chosen an ascension path. Sanhia models and teaches unconditional love and forgiveness. He has a gentle, humorous manner, but tells people exactly what they need to hear in that moment. Sanhia encourages people to take full responsibility for everything in their experience and to understand the perfection of their creations. He teaches people how to live more in the present moment and encourages them to discover their personal divinity.
Channels Without Borders

© 2023 crystalwind.ca. All rights reserved. We track all IP addresses. Using a VPN will now also get tracked to original source IP.
CrystalWind.ca is free to use because of donations from people like you. Please help support us!
Blessings!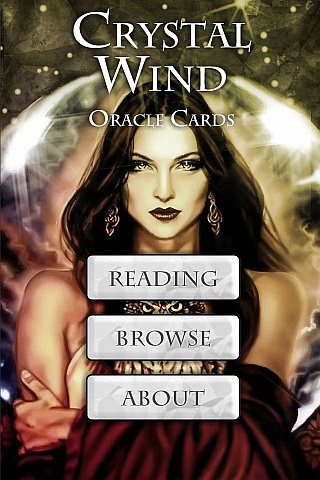 Cut Through The Illusions!
Available On

Spirit Animal Totem Of The Day!
Lightworkers Will Change the World
Featured Articles: Ascended Masters
Ascended Master Serapis Bey

Open or Close

Serapis Bey is from the realm of Bey, hence the name, wherein is His dwelling place. He is the great disciplinarian known through the centuries for the action of strict discipline. Real discipline is not stipulation over another which would thwart the innate progress, but instead it is a holding in check the human qualities so that the inner or Real Self can have expression. This is very essential to the attainment of the Ascension which is the culmination of all embodiments.

Who was Serapis Bey

He came as a guardian to Earth's evolutions, and took physical embodiment as many did. It is said that He came from Venus. His inner service is in the Fourth Sphere and He works with the Christ Selves of the unascended life-streams there.

The Ascended Master* Serapis Bey is the Chohan of the Fourth Ray.

Read More

Connecting with The Ascended Masters

Open or Close

Decide the name of the Ascended Master with whom you wish to connect with before going into the Master Chamber.

Please close your eyes and begin taking deep breaths of Archangel Metatron's golden energy when you are relaxed continue by saying this prayer:

Read More

Comte Saint-Germain

Open or Close

Comte Saint-Germain: A Man Beyond His Time

Many average, reasonable men can conceive wisdom only under the boring form of a sermon and think of the sage only in the semblance of a clergyman. For such men prudery, hypocrisy, and the most abject enslavement to ritual habit and prejudice must be the everyday virtues. When therefore it happens that a genuine sage, by way of amusing himself, mystifies his contemporaries, follows a woman, or lightheartedly raises his glass, he is condemned eternally by the army of short-sighted people whose judgment forms posterity.

Read More

The Violet Flame

Open or Close

FOR CENTURIES, alchemists have sought to change base metals into gold. But the transmutation of metals like lead into gold is symbolic of a higher and more noble alchemy -- the alchemy of self-transformation.

SELF-TRANSFORMATION was the goal of the most spiritual of alchemists. They sought a way to change the lead of negative human energy into the gold of divine energy, and some of them achieved this by using the violet flame. But first, let's explore what the violet flame is, what it does and how it works.

Read More

Saint Germain & The Pillar of the Violet Flame

Open or Close

More than fifty thousand years ago, a golden civilization thrived in a fertile country with a semitropical climate where the Sahara Desert now is. It was filled with great peace, happiness and prosperity and ruled with supreme justice and wisdom by Saint Germain.

As the High Priest of the Violet Flame Temple on the mainland of Atlantis thirteen thousand years ago, [13=4=4th dimension=time] Saint Germain sustained by his invocations and his causal body a pillar of fire, a fountain of violet singing flame, which magnetized people from near and far to be set free from every binding condition of body, mind and soul. This they achieved by self-effort through the offering of invocations and the practice of Seventh Ray rituals to the sacred fire.

Read More

Sanhia: How Should I Deal With My Strong Feelings?

Open or Close

There is a significant difference between noticing a feeling that comes up in your now and defining yourself by that feeling and accepting it as the truth about you.

Read More

Who is Online Now

We have 804 guests and no members online
X
Right Click
No right click