Help keep CrystalWind.ca resources free for everyone. To share the articles posted here daily we rely on readers like you. Please donate today.
Blessings!
Category: Feng Shui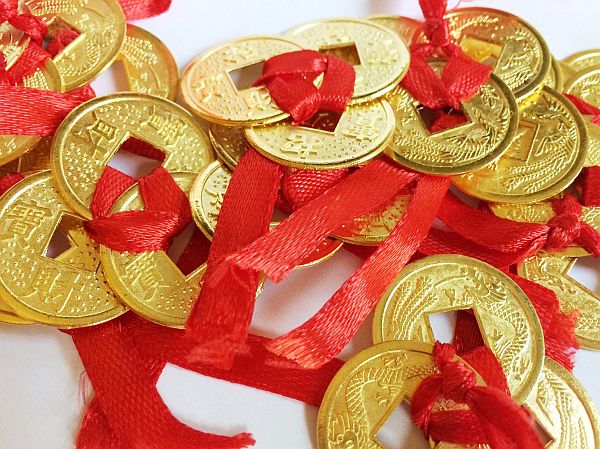 Chinese coins are a symbolic way of representing gold and money in your life. This cure has been used since many years and has given successful results. Chinese coins on the turtle are also considered very lucky and can be placed in the north for improving money and career luck. People often wonder about the right placement and sue of these goodluck coins in feng shui. These coins can be used in any form and will give you good results. Chinese gold coins in feng shui paintings can also be used as cures if you are unable to maintain and keep the coins with you. Hung on any wall of your home or office these feng shui coins cure will help you to come out of any financial mess and improve your financial heaven and earth luck.
You can carry these feng shui coins tied with red ribbon in your purse or wallet. These coins can also be used under your table or under the laptop or computer if you work from home. In case you have a home office you can also place these feng shui cons stuck to the printer and fax machine. The cheque book purse and the cash register can also be activated by sticking these feng shui coins. You can place these coins in your cash register where you collect daily cash and if you are a salaried person you can keep these coins in your drawer where you keep your monthly expenditure money and salary slips. Place these coins in the south east in metal container for instant improvement in money luck and wealth.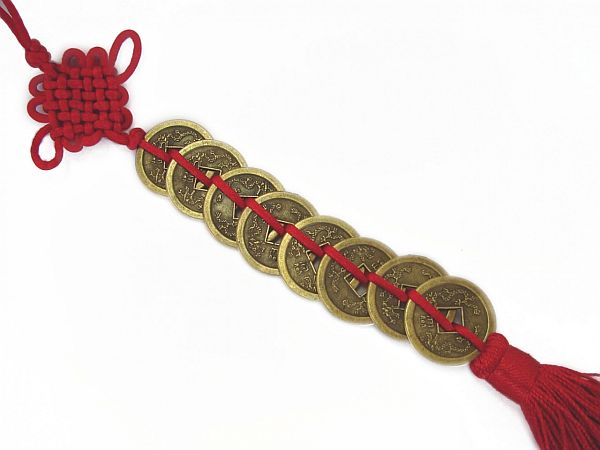 In the north you can activate money luck by placing these coins near your telephone or in the water feature by adding 6 or 9 feng shui gold coins. For beginning to use of this feng shui cure do make the intention of respect and love clear and then begin any cure. Try to keep a container specially for loose change and coins from daily use and do keep this area activated by adding few coins everyday. You will not only activate your money luck but daily adding money here will also in a small way bring up your savings.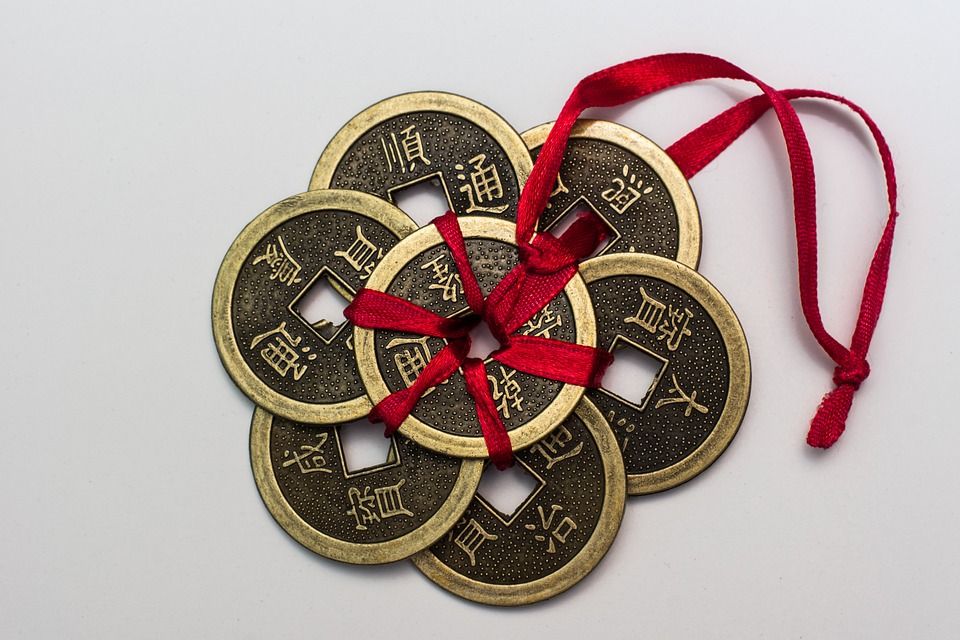 I have learned from feng shui that we have to respect money and even if it is small change of loose coins do not underestimate its power. If you need to improve your wealth luck and fast then you need to use this cure where you feel comfortable with. The intention is to have money around and feel and look at the gold every time you view these coins and hear the ringing so will money enter your life from unknown quarters. The Chinese coins used as cure can also be a part of your refrigerator and kitchen to welcome luck. Feng shui coins can be used in south west as this area is very important for wealth in relationships. South east, north and north west are other areas where you can use this cure as all these areas of your home are considered wealth areas.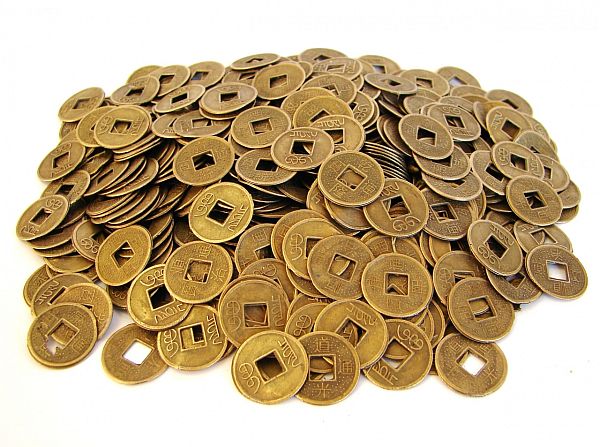 All the Best!