Help keep CrystalWind.ca resources free for everyone. To share the articles posted here daily we rely on readers like you. Please donate today.
Blessings!
Category: Feng Shui Written by Emma Williams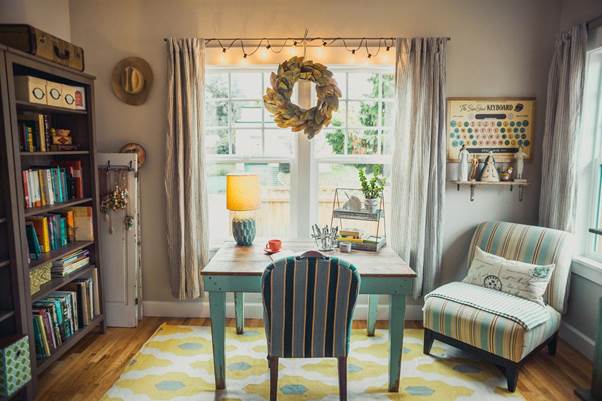 Did you know that the way your home looks can affect your entire mood? If we're surrounded by the aesthetically pleasing things we love, chances are we're going to feel good. On the other hand, if we possess items that evoke unpleasant memories, bad energy will invade our space. So, what should you do?
You need to let good energy inside! How can you do that? Follow these 8 tips that can help you achieve spiritual awakening. Even though the process may seem complicated, healing energy will brighten up your space and create a positive environment. It's time to say goodbye to the bad energy!
1. Choose colours carefully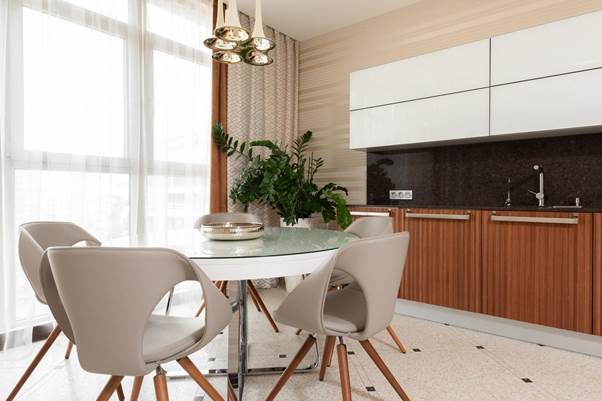 You're probably aware that different colours affect your mood in different ways. That's why choosing an adequate palette for your home is crucial for the circulation of positive energy. But what colours are suitable for each space?
There is no simple answer to this question. However, try to avoid overly dark shades of brown, red and blue combined. They create quite a depressing atmosphere. On the other hand, lighter colours make you feel energetic and happier. Don't overuse them, though! Try to find a balance between neutral, dark and light colours in your home.
2. De-clutter…
One of the most important steps of creating a positive atmosphere in your home is removing all the clutter that's pilling up. Have you noticed how too many things make you feel uneasy and anxious? Therefore, you should consider cleaning out your home. What can you do?
Do you have items and things you no longer use? It's time to find them a new purpose or a new home. Besides this being an eco-friendly way of getting rid of things, you are doing a good deed if you decide to donate. By donating or giving away you're minimising the clutter in your home and making another individual happy!
3. … but decorate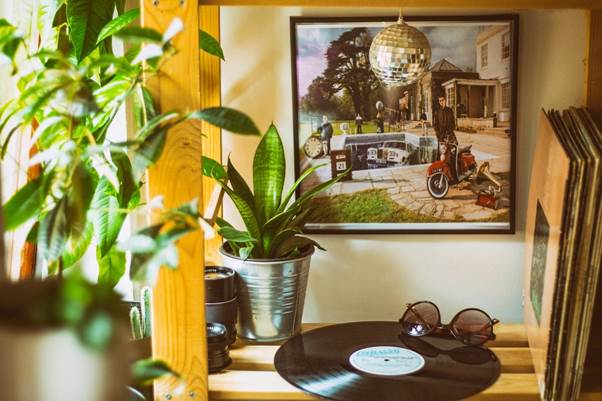 Even though de-cluttering is essential for the movement of good energy, empty spaces and blank walls can make you feel lonely and unhappy. So, finding a middle ground is tastefully decorating your space. What types of décor can you use?
Have you noticed how healing crystals lift your mood up? Try to incorporate them in the design. Use natural elements, such as wood and stone to complete the interior of your home. On top of that, consider hanging some artwork that will brighten your space up and contribute to the decorative value.
4. Use scent
Have you noticed how every home has its own scent? Whether it's the scent of detergent, fresh flowers or something else, it contributes to the homey feeling we're yearning for. Before you buy air fresheners or other chemicals, try to improve your home's scent naturally. How can you do that?
One of the first things you can do is light up some scented candles. They take away bad smells and fill your home with gentle light creating a perfect cosy atmosphere. If that is not enough, incense sticks are always an amazing option. On top of that, you can always add essential oils to fill your home with magnificent scents.
5. Incorporate Feng Shui principles
There's no surprise that Feng Shui is on the list. It's not just a simple philosophy, it's a way of life. People who follow Feng Shui principles tend to have a more aesthetically pleasing home with a better energy flow through them. So, what's stopping you from maximising the benefits of your space?
Move your furniture around to feng shui your living space for a positive energy flow. Pay special attention to the key elements, such as water, ground, fire and wood. They are essential for creating a positive atmosphere in your home.
6. Focus on natural light, when possible
Let the sunshine in! Spaces that allow a lot of natural light inside tend to feel cosier, cleaner and homier. Did you know that good energy travels with sunlight? So, open up those blinds, pull your curtains away and let the sun enlighten your space. But what happens if there isn't enough sunshine?
You can always implement artificial lights in your home. Those corners that seem rather dark and unappealing will turn into your favourite places in your home with a simple trick called lighting. Besides enhancing the beautiful features of your home, lamps and fixtures can really be appealing to the eye.
7. Comfort above all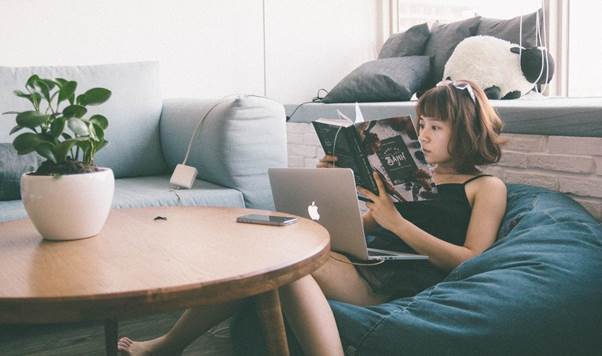 You can apply all the feng shui principles in the world, but if you don't feel good and comfortable in your home, it's a waste of time, money and space. To let the good energy invade your home, you need to make comfort your priority. Besides a cosy couch and cushions, what can you add to your home to increase cosiness?
Cute carpets and rugs are always a good start, but if you really want to leave all of your stress and negativity at the door, get some comfortable bean bags in your living room. They are practical and useful, look trendy and make you feel amazing. Do you need a better mood booster than that?!
8. Cleanse the atmosphere with plants
There is no positivity and good energy without elements from nature. If you'd like to complete your interior design according to the feng shui principles and let the good energy invade your space, you need to cleanse the atmosphere with some green plants.
Believe it or not, there are good and bad feng shui plants. Follow the guides to choose only the best plants for your space. The plants will refresh your space and bring some liveliness inside. So, don't neglect them and make them a crucial part of your home.
Conclusion
As you can see, letting the good energy inside is quite simple. The key is to feel pleasant and comfortable in your home. Try to incorporate items that make you feel good and spark joy for you. Those are the best ways to feel content and satisfied with your space.
This article was submitted exclusively to CrystalWind.ca by Emma Williams.
Header Image Source
© 2021 crystalwind.ca. All rights reserved. Do Not Copy.