Help keep CrystalWind.ca resources free for everyone. To share the articles posted here daily we rely on readers like you. Please donate today.
Blessings!
Category: Feng Shui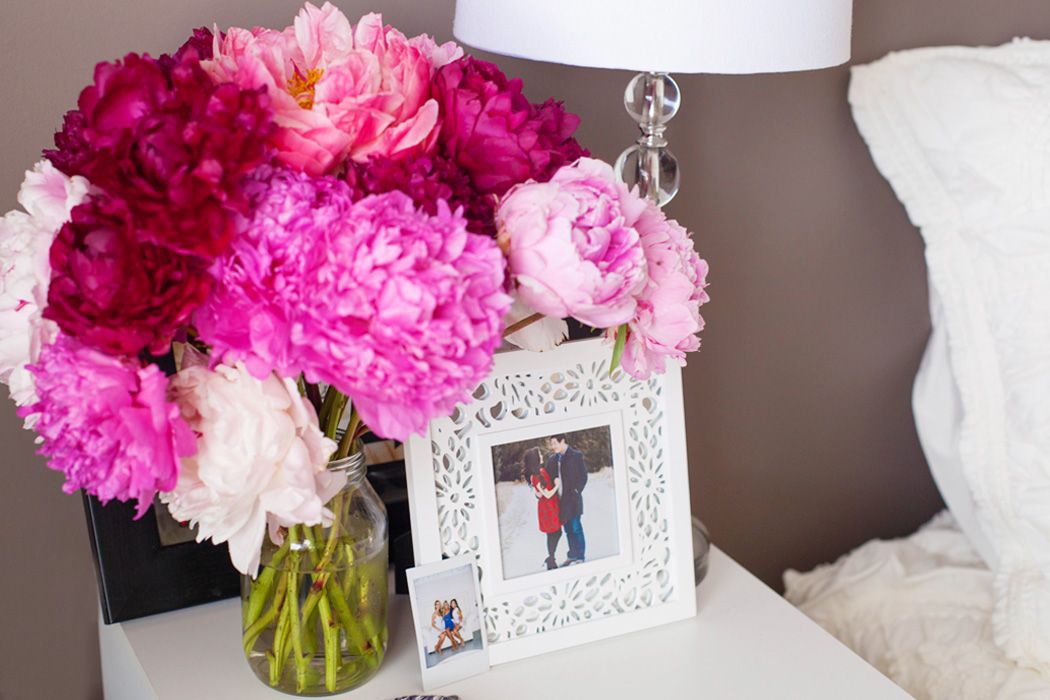 The bedroom is a sacred space for both our self and our partner. Bedroom Feng Shui helps nurture romance, love and intimacy between two partners. When we enter our bedroom, it should feel like an oasis for love and relaxation. Using Feng Shui tips for love, we're able to create an energy that is supportive of our love intentions.
Feng shui bedroom tips bring our focus to creating love, connection and blissful sleep. These bedroom feng shui tips are simple to incorporate and can make drastic energy shifts in your room.
Bedroom Feng Shui Tips for Love
Incorporate Pinks and Reds
Soft and soothing colors are ideal for the bedroom. Pinks and peaches invite love and romance. Accents of reds, pomegranate and burgundy bring excitement and passion. Its important that the space feels soft and welcoming for a new partner to come in. Using healing crystals that hold the energy of these colors are beneficial as well.
Be Extremely Mindful with Decor
Remove any images you have of family and friends from your bedroom. Keep the bedroom the space between you and your partner (or future partner) and only include images of what you want your relationship to look and feel like (such as a picture from your anniversary or honeymoon). Any artwork, ticket stubs, photographs or anything else that is connected to your past relationship needs to be removed in order for new energy to enter a space.
Decorate in Twos
The bedroom is a space for you and your partner, or future partner. When decorating, there should be two of everything to ensure that the space is inviting and harmonizing for two people. Having two nightstands, lamps, candles and pieces of rose quartz ensures that balance is there.
Replace The Mattress
A new mattress invites newness into a space. When you're looking to attract a new relationship, a new mattress ensures the flow of new energy and rids the space of the negative energies of past relationships, illnesses or distress. If you want to improve your current relationship, a new mattress also ensures that energy from past partners or stressors acts as a barrier between you and your current partner.
Use Enticing Essential Oils and Candles
Bedroom feng shui tips for love simply involve making an oasis for love to grow. Use an essential oil like ylang-ylang, jasmine, rose, geranium or sandalwood oil, which ignite love and passion. The low light of a few candles also adds to a warming environment.
Minimize the Use of Mirrors
One of the most important Feng Shui tips for the bedroom is having mirrors properly placed. Do not have a mirror facing your bed, because it is believed to create infidelity and trust issues. As a rule of thumb, the mirror shouldn't reflect you, a door or mirror. If need be, cover the mirror with soft fabric.
Use these bedroom feng shui tips for love and notice how love in the bedroom begins increasing. The energy of love in the bedroom is noticeable when you make these simple changes.
---
Credit
Photo credit Hoang-Kim of Color & Chic
Energy Muse jewelry pieces are designed with gemstone combinations that have a specific energy focus. They can aid you achieving wealth, finding love, enhancing performance and improving health. When you wear our jewelry and combine the energy of the gemstones with your thoughts and your own energy, a powerful union is created to help you achieve what you desire.
Credit: energymuse.com