Category: Astrological News Written by Robert Wilkinson Views: 1003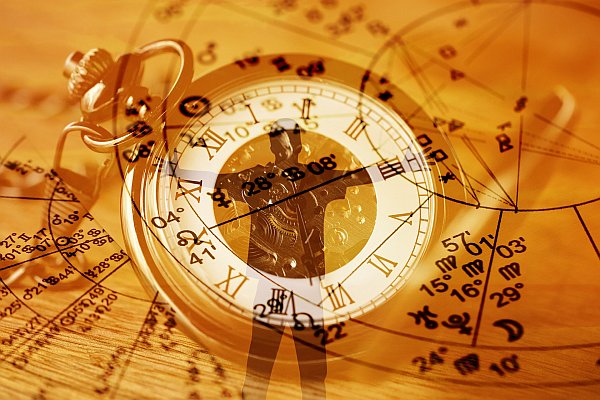 As the editor of the Arizona Society of Astrologers newsletter, I compose an overview of each month. Today we take a look at the primary factors for the month.
This year the month of January is tumultuous, with major squares between planets in Aquarius and planets in Taurus! The coming squares between Saturn in Aquarius and Uranus in Taurus are the culmination of the cycle of these power planets set into motion when Saturn conjuncted Uranus in 1988. Interestingly, Saturn made its lower (waxing) square from Taurus to Uranus in Aquarius in 1999-2000, so it would seem that this year activates conflicts dating back 20 years.
The initial pulses of the coming squares from Jupiter and Saturn to Uranus in Taurus were originally set into motion between March 31 and April 9, 2020, when Mars conjuncted Saturn at 1 Aquarius and then made the square to Uranus in Taurus. That period launched Aquarian energies in preliminary structural forms, and brought us to a time of a "Cosmic visitation" promising our "liberation from adverse conditions" through "spectacular developments" which "galvanized us to action."
By May, Mars activated our "graduation into a new realm of Being" which has transformed our everyday lives in some significant ways. The Mars/Saturn Aquarius pulses were in motion throughout 2020, so that when Jupiter conjuncted Saturn at 1 Aquarius on the December 2020 Solstice the future pattern was already set. This foreshadowed the squares coming now, with the tension lasting until February 2022 due to the ongoing squares from Saturn in Aquarius to Uranus in Taurus lasting all year!
Speaking of that fateful Solstice event, as you probably know by now, a conjunction of Jupiter and Saturn is known as a "Grand Mutation" since they only happen every 20 years, setting an era into motion. However, this particular Grand Mutation was also special because besides ushering in 20 years of Aquarius energies it also began 200 years of conjunctions in Air signs! That means we've now left 200 years of conjunctions in Earth signs (which should diminish the rampant materialism dominating our planet), and moved into two centuries of the qualities of Air, which are less dense than Earth. Some of the qualities which will develop are relatedness, receptivity, versatility, movability, lightness, and cooperative ideas, visions, and ideals.
The recent December Solar Eclipse at 24 Sagittarius is actually very favorable, as it will help us remove blocks to our happiness. Thanks to the recent Superior Conjunction of Mercury and the Sun, we're still in a phase of "the fusion of Life and Mind" helping everyone to "get in shape" wherever this falls in our chart. Current transits in Capricorn are triggering all the January and March 2020 long wave cycles set into motion then, mainly around 23, 24, and 25 Capricorn, as these were the degrees of the Saturn/Pluto conjunction, the three Jupiter/Pluto conjunctions, and all the others set into motion by Mars last March. These will continue to impact our chart for many years to come, bringing rewards for our courage and willingness to discharge our duty "under abnormal conditions."
And now for the squares happening throughout January! Jupiter is in very close square to Uranus stationary direct at 7 Taurus the entire month. The expansive principle is putting the brakes on stubborn willfulness, and seeks to bring forth a new energy originating from Cosmos and not from any earthy traditional source. A greater Divine pattern is coming forth, so go deep into the feeling-experience, understand the larger subconscious factors in play, and cultivate your spiritual strength.
Jupiter's transit of the first half of Aquarius in January and February heralds our Saturn experience for 2021. What Jupiter opens, Saturn will structure as it rumbles through the first half of Aquarius this year. However, because both Jupiter and Saturn will be in the first decan of Aquarius in January, we'll have lions and tigers and squares oh my! Just remember that transit to transit aspects should not be taken personally, as they are universal energy phase relationships that each of us responds to in our own way. That said….
Mars transits its retrograde station on January 2-3 en route to its entry into Taurus on January 6, beginning the wild ride of squares! The action begins on January 7, with Moon in Scorpio opposing Mars, squaring Jupiter and Saturn, and opposing Uranus. Cultivate Leo strengths! Mercury enters Aquarius the next day, activating the conjunctions to Jupiter and Saturn before squaring Uranus on January 12. Mars is square Saturn the entire second week of January, with mid-month featuring Sun conjunct Pluto as Uranus turns stationary direct!
Remember that Jupiter and Saturn began to square Uranus at the Solstice. Jupiter's square is exact on January 17th, so expect things to be very volatile during this time! The eye of the hurricane will be swirling then, with Mars conjunct Uranus most powerful from January 7 through the end of the month. The conflict is most intense on January 20-24, as the Moon is in Taurus on the 20th, square the Sun and Saturn, followed that night and the next day by Moon conjunct Uranus and Mars while square Jupiter, followed by Mars square Jupiter and Sun conjunct Saturn January 22-23. Wow!
These squares will most impact those with planets or points between 4 and 10 Taurus, Leo, Scorpio, and Aquarius. It is a perfect time to integrate your ability to move that which is fixed, and stabilize that which needs more consistency. Because the transit to transit squares involve Aquarius and Taurus, be sure to show positive Leo and Scorpio qualities, such as creativity, loyalty, heart strength, focus, letting go to create a "void of attraction," and all the other good things those signs represent.
As with the last several months, Uranus continues to biseptile Pluto, anchoring a 7-pointed "Star of Destiny" I've termed The Grand Irrationality. This represents the very hard edge of revolutionary change we've been going through for a while, and it's activated every time a planet or the Moon moves through one of the seven "hot zones" of this evolutionary configuration. It's set into motion by Mercury the first week of the month, by the Sun the second and third weeks of the month, and by Venus the last week of the month, as these Capricorn transits conjunct Pluto, biseptile Uranus, and septile Neptune.
All the septile-series aspects trigger crucial choices and changes at "forks in the road of destiny." I have written extensively about "The Grand Irrationality" which has been active for many years at this site and why all of humanity is forging its future destiny at this time. If you have a planet or point near any of the seven zones, your life is sure to be affected. In December these zones are around 23-28 Capricorn, 15-20 Pisces, 6-11 Taurus, 28 Gemini-3 Cancer, 19-24 Leo, 10-15 Libra, and 2-7 Sagittarius.
If things seem irrational and don't make much sense, there's always a septile-series aspect in the mix. During this time, if things get crazy, just go slow and be clear about the choices you're making. While a lot won't "make sense," it doesn't have to; all we must do is be clear about what we're doing and why while being balanced, moderate, and caring along the way. Even though it is difficult to reason with unreasonable or irrational people, we still have the power to respond in productive ways, as these are points of choice and change where we determine our future destiny.
This is the ninth month of the North Node in Gemini era, showing that our line of greatest evolutionary development is through seeing the many ways to learn and communicate a given thing, especially with an eye to assimilating diverse ideas from diverse sources. There will be great value in seeing things from several different angles, but not getting lost in abstractions.
We're still "under the beams" of the Solar Eclipses we've been through in 2016, 2017, 2018, 2019, and 2020 which are removing a lot of detritus from our lives wherever they fell in our chart. As all Eclipses are "cosmic recyclers" removing that which we no longer need in our lives, it seems this year we've been changing our allegiances based on what's leaving, and aligning ourselves with a larger reality we care about.
This month begins another Great Compression, but in Aquarius rather than the Capricorn compression of last year. That means many Aquarian cycles will be set into motion, promising greater vision, greater cooperation, and group work building for the future. While generally things will be very edgy in the second week of the month due to Mercury square Mars, just remember that the Aquarian energies are much stronger than the resistant Taurus energies. We also have the blessing of Venus trine Mars, softening it a little and making it more practical, since Mars is exalted in the sign Venus will occupy. Venus also trines Uranus and quintiles Neptune in the second week of the month, and then sextiles Neptune while making serendipitous tredeciles to Mars and Uranus in the third and fourth weeks of the month.
So lighten up, brighten up, and face the future in the area of your chart you have Aquarius, since that's what's opening for everyone! The non-stop Cardinal sign conflicts of 2020 are giving way to the non-stop Fixed conflicts of 2021, but remember that due to the positions of Jupiter and Saturn, January brings favorable tides for those with planets or points in early Aries, Gemini, Leo, Libra, Sagittarius, and Aquarius, as well as mid-to-late Aries and early to mid-Scorpio.
As Mercury begins to slow down quickly during the second half of the month, preparing to go retrograde, get your affairs in order the first three weeks, and then prepare to take a new look at all things Aquarian in your life, seeing what you need to commit to, getting ready for research, rehearsal, review, renewal, and all the other Mercury retrograde associations. You can find out more about Mercury retrograde in Aquarius in all the houses by coming to my website at the end of the month, since I'll have plenty of articles about it. You can also learn more by getting my pioneering work A New Look at Mercury Retrograde.
So as you continue to remove all which blocks your happiness, honor your heart strengths and your ability to attract your heart's desire if only you are clear about what you want and what you don't. As Leo and Scorpio will be so important this month, show heart, take heart, trust the heart, strengthen the heart, and radiate the Love you ARE to your world. As I offered last month, we've made it through a long period of intense conflict, with more to come. This has helped us become clear about our inner Spiritual Warrior who never fears and cannot be defeated. This is the time to show your strength, determination, focus, and willingness to expand into the new, the innovative, and future oriented projects.
Everything's compressing in the houses where we have Capricorn and Aquarius. This begins a greater group work, so keep in mind that we're all more aware, capable, and stronger together than we are separately. Use the Sun in Capricorn to see the light of how you've prepared for a greater life, a wider future, and a more enlightened and ideal fellowship with others. A new era has dawned, so leave the Earth and fly free into the Air of what's opening as the Grand Mutation expands its promise.
Since I also include this in the newsletter, I'll offer it to you here:
PLANETARY MOTIONS IN JANUARY 2021
SUN – 11 Capricorn to 12 Aquarius
MERCURY – 18 Capricorn to 27 Aquarius
VENUS –21 Sagittarius to 29 Capricorn
MARS –28 Aries to 13 Taurus
JUPITER –3 to 10 Aquarius
SATURN –2 to 6 Aquarius
URANUS –7 Taurus (all month)
NEPTUNE –19 to 20 Pisces
PLUTO –25 to 26 Capricorn
TRUE NORTH NODE – 20 to 19 Gemini
*******
SIGNIFICANT ASTROLOGICAL OCCURRENCES IN JANUARY 2021
FULL MOON – December 29; Sun 9 Capricorn, Moon 9 Cancer
MARS ENTERS TAURUS; January 6
MERCURY ENTERS AQUARIUS; January 8
VENUS ENTERS CAPRICORN; January 8
NEW MOON – January 12; Sun and Moon at 24 Capricorn
URANUS STATIONARY DIRECT - January 14 at 7 Taurus
SUN ENTERS AQUARIUS; January 19
FULL MOON – January 28; Sun 10 Aquarius, Moon 10 Leo
MERCURY STATIONARY RETROGRADE – January 30 at 27 Aquarius
© Copyright 2020 Robert Wilkinson - https://www.aquariuspapers.com
Reprinted on crystalwind.ca with persmission from Robert Wilkinson.
Credit
© Copyright 2020 Robert Wilkinson - https://www.aquariuspapers.com
About the author:

Robert wilkinson An internationally-known astrologer, author, public speaker, metaphysician, and futurist, with over 25 years experience as a counselor and educator. He has presented hundreds of public talks on all aspects of Astrology, the Eastern Wisdom tradition, the Western Wisdom tradition and promoted many mass gatherings and cultural events. Some of his specific areas of interest and expertise include personality profiles, degree patterns, integrative astrology, various aspect harmonics, among others.
Source Here
Reprinted on crystalwind.ca. with persmission from Robert Wilkinson.

---
CrystalWind.ca is free to access and use.
Please support us with a small gift of $11.11 or $22.22 or $33.33.
Thank you!

ॐ Namasté - Blessings!

"Life is an echo, what you send out comes back."
© 2008-2021 crystalwind.ca. All rights reserved.
Spirit Animal Totem Of The Day!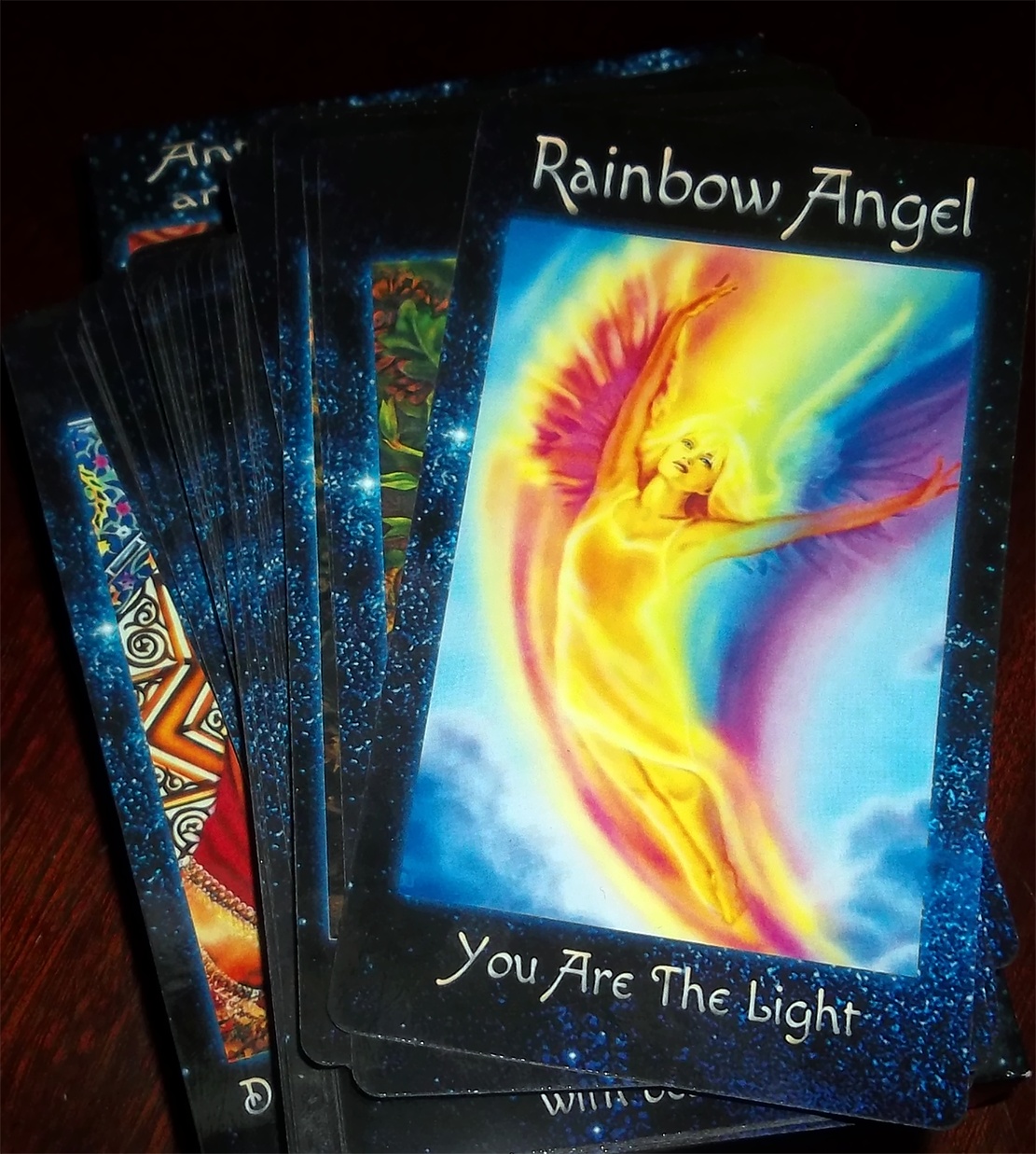 The Crystal Wind Oracle
Myth & Magic Card Deck!
Details Here!
NEW Expanded
Printed & Boxed!
Now with 58 cards!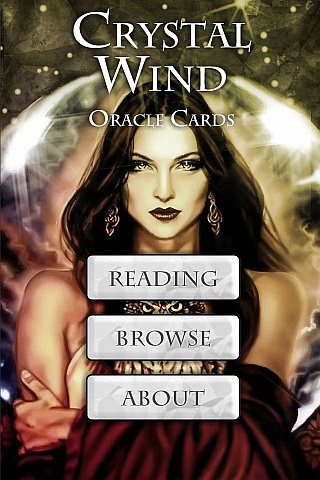 Cut Through The Illusions!
Who is Online Now
We have 1487 guests and no members online