Category: Astrological News Written by Robert Wilkinson Views: 1527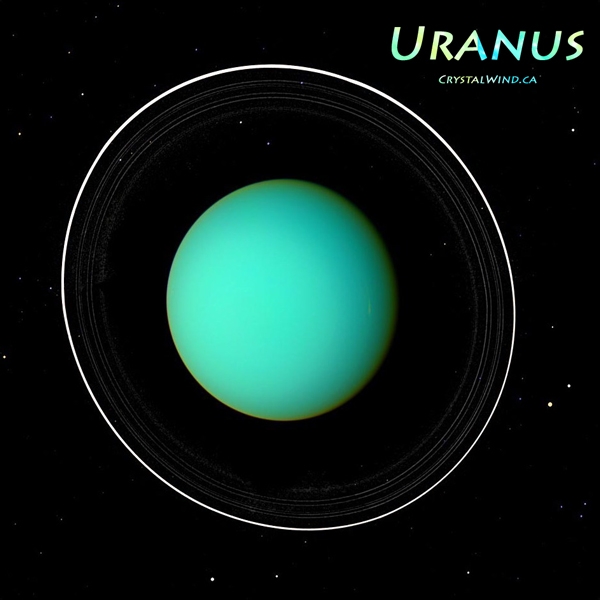 On January 14, Uranus turns stationary direct at 7 Taurus, showing major sea changes happening right now! This is the platform of our "new quality of being" at a point of no return.
I'll be composing more about the major changes of the larger spiritual field in the future, since as Uranus, Neptune, Pluto and TransPluto move, so moves the greater Transpersonal Field within which we live and breathe and have our Being. The outer planets show us the larger transformational forces within which we demonstrate our Higher Self as we stand individually and collectively at the threshold of a new era.
Uranus going direct is important since whenever an outer invisible goes retrograde or direct, it's a sea change in the collective consciousness. This larger shift begins 12:36 am PST, 8:36 am GMT January 14, and now Uranus again begins to retrace its steps over ground it's now covering for a third time.
Here's where the Transpersonal Individualizer again moves forward, also moving collective consciousness with it. The 7th degree of Taurus is now again irrevocably burned as a hot spot that will be triggered any time there's a transit to that point.
Past, Present, and Future Awakenings In the Spiritual Field
This point was set as "original future potentiality" when Uranus went stationary retrograde at 7 Taurus in August 2019, where we were first introduced to "a return to ancient sources of being," with some getting a revelation of the future in unexpected ways. This is related to the new value or stability in simply allowing what was awakening to grow in natural ways in 2018-2019.
Uranus now resumes its forward trek, covering the span from 7 to 11 Taurus yet again, but with the advantage that we first awakened to the promise of the span between April and August 2020. When Uranus went stationary retrograde at 11 Taurus, we were introduced to "our life as an exercise in cultivating our garden within the larger theme of "a new quality of Being rendering the old patterns obsolete." That new quality of life has been taking shape since the Summer of 2019, and received a new electrical charge in 2020 while also giving us a look at what we have and have not cultivated, and what we want to cultivate in 2021 and 2022.
The lessons of the entire span between 7 and 11 Taurus will be put into expression beginning when Mars conjuncts Uranus SD at 7 Taurus around 12:40 pm PST on Jan 20, 2021, which is inauguration day in the US. That is immediately followed that night by the Moon in Taurus conjunct Mars and Uranus on that exact degree, showing phenomenal volatility at that time. That Mars conjunction with Uranus launches a two year cycle of "the new quality of Being" expressed in unique and individual ways.
Mars then moves from 8 to 11 Taurus between January 21 and 28, setting those Uranian energies into motion. Whatever was awakened by Uranus between May and December 2020 will be activated by Mars during the fourth week of January. When Venus, Mercury, and the Sun all transit the span from 7-11 Taurus in late April, we'll get more of a sense how this "new quality of Being" is unfolding in our lives.
In months to come, Uranus will make its third pass of 7-11 Taurus, after which it enters unknown zones of 12 through 15 Taurus, where it goes stationary retrograde on August 19. Uranus will occupy 7 Taurus through the first week of February, 8 Taurus from February 8 to March 10, and 9 Taurus from March 8 to 31. It moves through 10 Taurus from March 31 to April 18, and then reoccupies its stationary RX degree at 11 Taurus from April 18 through May 6.
In May, June, July, and August Uranus will awaken the themes of 12 through 15 Taurus dealing with individual, mental, and spiritual "substantiation," where we will awaken to further developments in our new ways of doing our Being. May and early June offers awakenings to be more "whole souled" in how we live, find "joy of effort put forth," plunge ahead with faith in ourselves, and embrace a new self-reliance.
Between mid-June and mid-August, we'll awaken to the need "to return to simpler joys for pleasure and revitalization," and adopt a "live and let live" attitude while being willing to "brave the storm" to cultivate the higher qualities of our character. After Uranus goes stationary retrograde in mid-August, then we'll get a "Uranian review" of all these themes through January 2022, when it goes stationary direct on the degree of "a woman cultivating her garden," the same degree of its retrograde station in August 2020. I have a link to that article at the bottom of this one.
The Sabian Symbol for Uranus' Station
The Sabian symbol for the 3rd degree of Taurus is "A woman of Samaria." According to Rudhyar's notes from the Marc Jones class, Rudhyar says this degree is one of "the gaining of perspective by a return to ancient sources of being," and an "introspective approach to collective unconscious."
In The Astrological Mandala, he goes on to say that this degree is about "the meeting of the traditional past and of the creative spirit pointing to the future." He relates it to the story of the woman who met Christ at an ancestral well, and received a revelation from Him telling her in no uncertain terms that He was/is the World Teacher.
Here's one translation:
Jesus answered her, "If you knew the gift of God and who it is that asks you for a drink, you would have asked him and he would have given you living water."

11 "Sir," the woman said, "you have nothing to draw with and the well is deep. Where can you get this living water? 12 Are you greater than our father Jacob, who gave us the well and drank from it himself, as did also his sons and his livestock?"

13 Jesus answered, "Everyone who drinks this water will be thirsty again, 14 but whoever drinks the water I give them will never thirst. Indeed, the water I give them will become in them a spring of water welling up to eternal life."
(At this point I probably need to point out that the Gospel of John came much later than the other synoptic Gospels, and was written in Greek, unlike the other three Gospels which were written in Aramaic. It is generally considered among scholars that this Book was less literal than the others, and focused more on describing the God-nature of St. Issa the man. It is more highly symbolized than the others, and contains passages that are not in the others. It's really more about proclaiming the Deity in St. Issa rather than telling his life story as the others relate the narrative.)
Anyway, to sum up what Rudhyar offers us in the Mandala, this symbol is about the inability of those attached to any old life order to recognize when a new era is upon them. Those who are attached to seeing the past perpetuated are not open to the signs and signals of a greater life based in a greater Love.
He states "The highest meets the lowest when this lowest is free from traditional bonds and open to love. The creative future descends first to that which has become chaos. An old order is never open to a new Revelation until it has accepted disorder in the name of that Power which subsumes all forms of order, i.e. Love."
He offers that this is a "meeting which introduces into the collective situation a totally new factor which transcends it. A new quality of being is revealed which renders the old patterns obsolete." He says this degree falls in the Span of Realization, Act of Differentiation, and Scene of Substantiation on the Emotional-Cultural level.
Dr. Jones says this is a degree of "the unimpeachable divinity which characterizes (human) nature at root," symbolized by our instinct for higher things as we move through the depths of each experience and "welcome life almost indiscriminately into the uttermost inner reaches of (our) being." Here is "an indomitability of striving for real and gratifying self-fulfillments."
He offers us the keyword AWAKENING. He states that when operating in a positive manner, this degree "is absolute and wholly impersonal self-giving in the hope of an honest self-realization."
From this symbol we see the theme of this initial Uranus threshold state and current launch point involves the meeting of "the ancestral past" with the revelation of a greater Way, Truth, and Light in the eternal NOW. Here we find a revelation of the future, an entirely new way to live, and a genuine knowledge of our responsibility to BE the revelation we seek and give what we can to serve a greater future.
Where We Stand and What's Coming
It's clear that "the Awakener" moved us to listen to our inner voice to find our unique place in the eternal and infinite scheme of things in 2018-2019, and to frame our understanding that we are a unit of "the cosmic choir." In learning to sing in "the cosmic choir," sometimes we sing harmonies, sometimes we sing unisons, sometimes we sing solos, and sometimes we should not be singing at all.
In those years we found a new individual and spiritual potential through a vaster view, and found a new way of using our potency and potential to play our unique part within the greater whole in the future-in-the-making. Wherever we have late Aries in our charts was where we shaped a new vision of fulfillment in 2017 which led us to know our parts to play in 2018 and 2019. We completed our Aries awakening, and are three years into our Taurus awakening related to how we individualized when Uranus was in Aries.
We can now again resume moving forward, expressing unique forms of synthesized spiritual initiative wherever we have 7 Taurus in our charts. This resumes our pure Taurus awakening in its first decan, ruled by Venus and Mercury, in sectors involving the Emotional-Social and Individual, Mental, and Spiritual levels of experience. We'll retrace our path through "a sleigh without snow," "A Christmas tree decorated," "A Red Cross nurse," and "A woman sprinkling flowers" from now through early May.
Now that Uranus is again "on the move," it renews its powerful pull on the tides of evolution and prepares for its "destiny shaping" biseptile with Pluto from now through late May, activated in a big way by Mars between April 22-28 when it makes a triseptile to Pluto and septile to Uranus. This period also shows Mercury, Venus, and the Sun all making septiles to Uranus, conjunctions to Neptune, and septiles to Pluto through all of March, and again in late April and early May when they conjunct Uranus, septile Neptune, and biseptile Pluto.
These will be very important periods in the ongoing evolution of the world and the human race specifically, given late April and early May shows Jupiter at 29-30 Aquarius, the "transfiguration zone" where we "graduate into a new realm of Being." This was brought to all of us by Mercury in March 2020, moved into an active pulse by Mars in May 2020, and based in our responses to this transfigured life, we'll see opportunities and growth into larger truths and visions during late April and early May. A fork in the road of destiny indeed!
We can expect dramatic upheavals and major movements in the world thanks to these nonrational "destiny producing" aspects, which will be associated with the long wave transpersonal shifts in people and nations. The coming years will substantiate awakened Divine Power both in individuals and collectivities in creative and original forms, so get ready, since we're all on a journey into "a new quality of Being rendering the old patterns obsolete."
On a final note, since the year begins with a symbol of a revelation of the future, and Uranus will go SRX this Summer at a symbol representing "braving the storm" to build character, perhaps the next few months will allow us to resume "tending our garden of life and personality" and be rewarded by Nature for how we've cooperated with Her since last Summer.
The virtue of Taurus is in its calm strength of purpose, and ability to get the job done in a slow, steady, reliable way. The revolution in human values and ways of regarding matter proceeds, with the current Aquarian pulse fulfilling that Earth energy in a greater idealism and sense of connection. By the harvests of Jupiter and Saturn over the next few years, we'll see how we've made our individuality clear, both to ourselves and our world.
Articles Related to Uranus in Taurus 2019-2021
Here's the August 2020 article when Uranus went stationary retrograde at 11 Taurus. In it you'll find themes related to the "garden" we've been cultivating:
Spiritual Astrology in August 2020 - Uranus Stationary Retrograde at 11 Taurus
Here's what I wrote in March 2019 about the Uranus in Taurus era:
Uranus in Taurus May 2018 – The Commencement of A New Era Pt. 1 (I'll have to update part two sometime soon, since it only covers 2018-2020.)
© Copyright 2020 Robert Wilkinson - https://www.aquariuspapers.com
Reprinted on crystalwind.ca with persmission from Robert Wilkinson.
Credit
© Copyright 2020 Robert Wilkinson - https://www.aquariuspapers.com
About the author:

Robert wilkinson An internationally-known astrologer, author, public speaker, metaphysician, and futurist, with over 25 years experience as a counselor and educator. He has presented hundreds of public talks on all aspects of Astrology, the Eastern Wisdom tradition, the Western Wisdom tradition and promoted many mass gatherings and cultural events. Some of his specific areas of interest and expertise include personality profiles, degree patterns, integrative astrology, various aspect harmonics, among others.
Source Here
Reprinted on crystalwind.ca. with persmission from Robert Wilkinson.

---
CrystalWind.ca is free to access and use.
Please support us with a small gift of $11.11 or $22.22 or $33.33.
Thank you!

ॐ Namasté - Blessings!

"Life is an echo, what you send out comes back."
© 2008-2021 crystalwind.ca. All rights reserved.
Spirit Animal Totem Of The Day!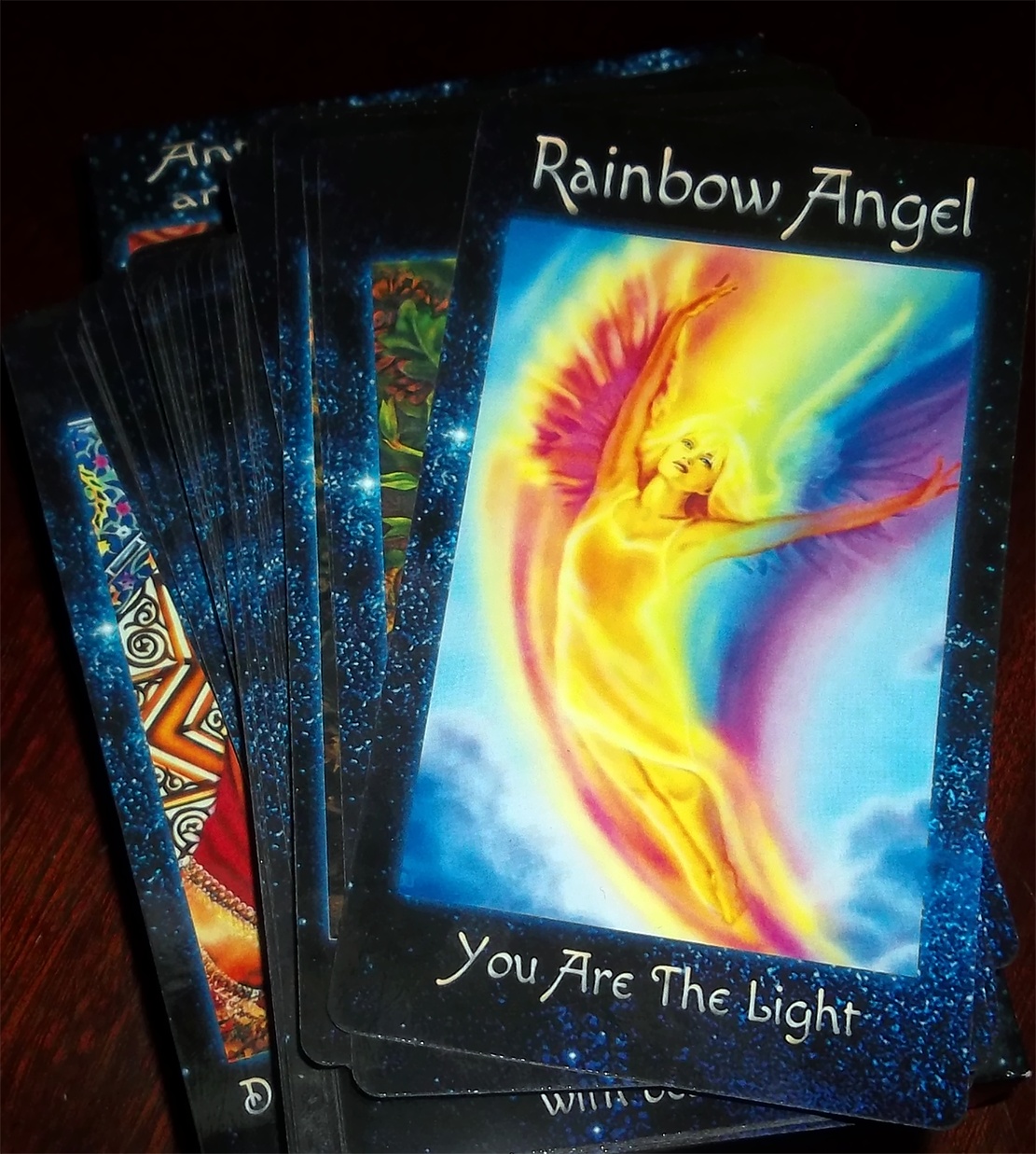 The Crystal Wind Oracle
Myth & Magic Card Deck!
Details Here!
NEW Expanded
Printed & Boxed!
Now with 58 cards!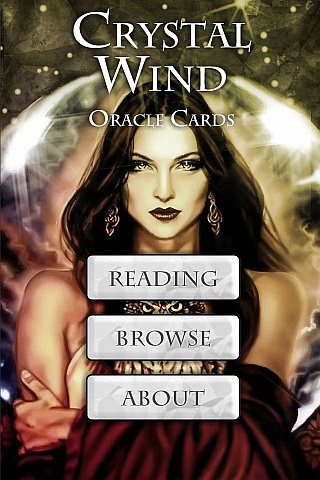 Cut Through The Illusions!
Who is Online Now
We have 1504 guests and no members online