Category: Colour, Light and Sound Views: 1147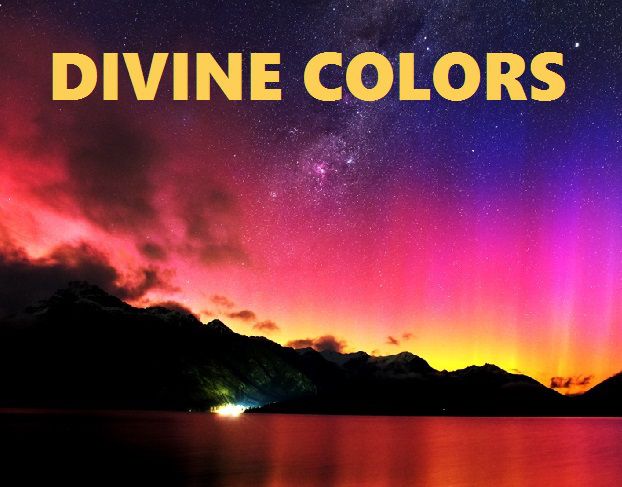 Dear Friends,
a little while ago I shared an article with you called "The Light Body Process & the Ascended Master Apollonius of Tyana". In this piece I spoke about the amazing abilities this Greek Master has manifested, thru his intense studies of the divine / hermetic laws. The vibration of his energy field is representing the quality of divine dancing light, the pure awareness of the inner alchemist in human beings. He possessed all the knowledge it takes to translate our original essence of sound and light, into physical appearance on planet earth.
And so much can be achieved by studying the beautiful magic of the divine rays of light!! This rays are divine streams of vibrations, which we experience as colored light in this material world. They are expressions of the abundance that is awakening in the human soul, and frequency barer to divine qualities. So if you choose to live your life as a conscious co-creator with the universe, this lights are a chance to breath in the diversity of your own divine origin. Especially if you are combining Mantras of gratitude and blessings-while looking at the colors, the effect is strong.
Call into your energy body the frequencies of this colors, study their angels and ascended master representatives, if you need support in your process of transformation, ascension, acceleration, to claim the right for a space in this world, to heal emotional-, mental or physical wounds, to soften, to surrender and to feel safe. Give the stellar awareness prayer a chance, the next time you are watching a beautiful sunset or walk below the stars.
Stellar Radiance Prayer:
IN THIS BEAUTIFUL, THIS AMAZING MAGICAL MOMENT
I CELEBRATE MY ONENESS WITH THE ELEMENT OF STELLAR RADIANCE
MY PHYSICAL BODY ASSIMILATES THE REJUVENATING POWERS
OF THE TANTRIC LANGUAGE OF LIGHT
MY BREATH UNITES MY PHYSICAL BEING, WITH THE VERY SOURCE OF CREATION
CLEANSING MY EMOTIONAL BODY
MY MENTAL BODY RELEASES FEARS
AS I UNDERSTAND MYSELF AS SENTIENT, SOVEREIGN AND ETERNAL
LOVE, PEACE AND ONENESS – ARE MY PROTECTION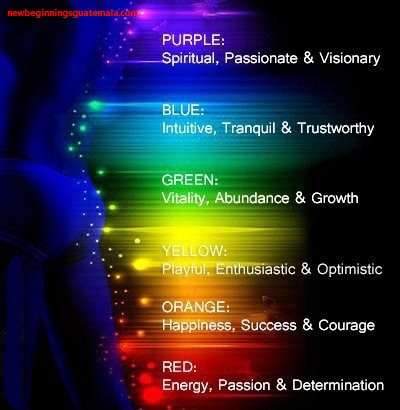 Divine Ray Blue & Indigo Power, protection, faith, courage, and strength
El Morya Divine Plan, divine guidance, divine protection
Immaculata Purity of the divine plan, miracles
Michael Archangel of death
Metatron Angel of life
Divine Ray Gold Divine wisdom in decisions
Lanto The victory of divine truth
Konfuzius Humanness and self-development
Jophiel Archangel of beautiful thoughts
Divine Ray Violet Mercy and transformation
Saint Germain Violet flame of transformation
Kuan Yin Mercy and forgiveness
Zadkiel Archangel of mercy
Divine Ray Green Healing and prosperity
Hilarion Concentration and healing
Laotse Moderation
Raphael Archangel of healing
Divine Ray Pink Unconditional love and peace
Paolo Veronese Source of inspiration and realization
Sanat Kumara & Venus Loving acceptance and qualities of the golden world
Chamuel Archangel of prayer and peaceful relationships
If you start practicing with the divine highways of light, there will be changes in your spiritual work. Maybe you feel the need to develop, refine or evolve your skills. Maybe new ones will surface from your core essence and take space in your life. Feeling sick and exhausted, especially during astrological events and cosmic alignments, is a natural expression of integration during this process, as your body will go through frequency refinements. Your diet may no longer work for you when your body is attuned to the higher frequency resonances. You have to listen well to the wisdom of your sacred vehicle, to find your own authentic mix of nutrition on all levels. Your higher self , the masters and guides will also be working on you in your dreams! If you wake up exhausted, make it a self-love day, a self-mother and self-pamper day!
Dear ones, treat yourself with an extra portion of kindness and understanding if you are actively working with the divine color rays. What you are doing is energy work and it is brave to open yourself up to all the realizations and changes it might bring. I hope you enjoy!!
Love and Tons of Light!
Edith
CrystalWind.ca is free to access and use.
Please donate a small gift of $11.11 or $22.22 or $33.33.
Thank you!
ॐ Namasté - Blessings!

© 2008-2020 crystalwind.ca. All rights reserved.