Support crystalwind.ca with your donation and help spread spirituality and positivity.
Blessings!
Written by Chris Howard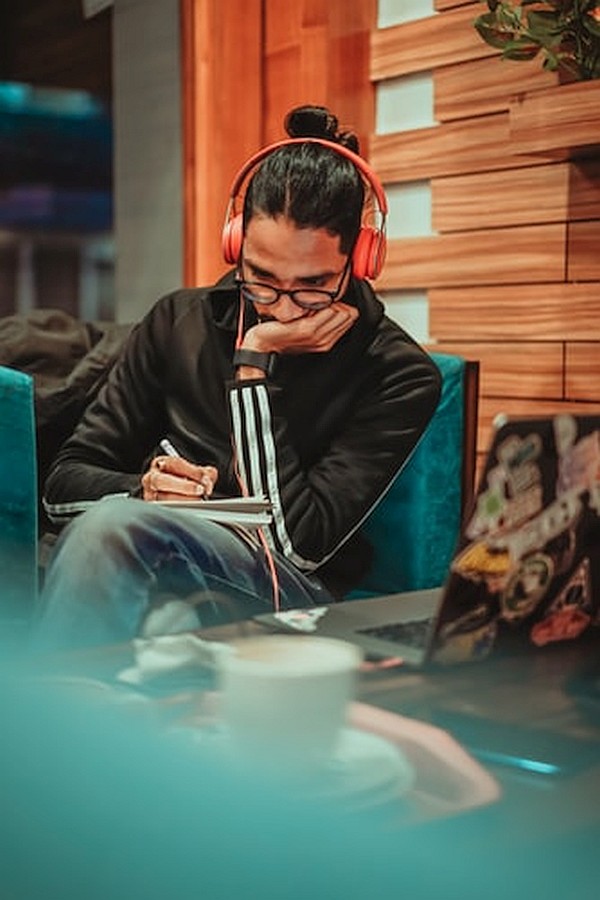 One of the products we have bought this year that truly amazed us were the Bose Smart Sunglasses. These have built-in bone conducting headphones which makes an excellent combination for any person that loves taking its music with itself but doesn't have to deal with earbuds, headphones, tangled wires and so on.
We can say that these sunglasses with built-in bone conduction headphones give us an idea in what direction virtual reality glasses may evolve and based on the sound quality we are sure that this is the way the audio will be delivered in them.
At the moment, the design and color options are very limited. The Bose Smart Glasses have green colored lenses and one size only. Since some people would like lenses of a different color, and several different sizes we can say that there is a lot of space for improvement here. The truth is that people want to have a wide variety of choices so we expect that this will change in the near future and with the next models.
When we compare the standard headphones and ear pods these smart sunglasses are much better in terms of sound quality and definitely improve the listening experience. The bone conduction industry is evolving slowly but steadily, and in the same manner it takes the place it deserves in the audio industry as well. Since we know the concept of virtual reality glasses, we can expect to see that the sound will be delivered this way.
If you love listening to music or podcasts while having long walks or spending some time outdoors on a sunny day the Bose Smart Sunglasses are a perfect choice. With the built-in audio you don't have to carry your earbuds or headphones in order to listen to your music. All you need is the Bose Smart Sunglasses and your smartphone.
These sunglasses are marketed as "smart glasses" mainly because when you connect them to your smartphone you can easily use voice assistants like Google Now or Siri. They are great for making hands-free calls, asking for directions, listening to music and so on.
Most people pay attention to their looks when they are wearing their earbuds. With these sunglasses you don't have to worry about that. For the people around you, you are wearing sunglasses like any other person. They have no idea that you also have a powerful headset that delivers you high-quality sound. At the same time, using Siri or Google Now becomes more natural, so making phone calls, asking for directions, playing and pausing your music becomes even easier.
What can be improved?
Although there are many good sides of the Bose Smart Sunglasses, we have noticed that there are some things that need improvement. Since Bose had done an excellent job with these smart sunglasses, we can only expect the best from this company in the near future.
For example, there are also other brands that produce sunglasses utilizing the bone conduction technology on the market. We have already mentioned that Bose comes with one design and one-color lenses only, so it won't be surprising if the competition uses this to their advantage and come up with even better models, different designs, sizes, colors and even the option to use prescription lenses. The main goal after all is to give the customer what it really needs.
Also, bone conduction will definitely be the best choice for virtual reality glasses in the near future. Bose paid attention to their customer's needs and created these glasses mainly because there were people that didn't want to use in-ear speakers. These headphones made the listening experience even better and more natural.
For example, some virtual reality glasses have EarPods attached to their sides dangling here and there when they are not placed in the ears. After all, this setup does work but we have to say that for people that pay attention to the way they look, this is not an ideal option So implementing audio to the virtual reality glasses will be pretty challenging. People don't want to wear bulky sunglasses or goggles to be able to enjoy virtual reality during the day. Virtual reality glasses will have to look just like regular sunglasses which means that the built-in technology shouldn't be very noticeable. We hope that it will be possible to integrate all the technologies like Bluetooth radio, optical lenses and an excellent audio system in these glasses. Most of the tasks will have to be performed by the smartphones through virtual reality applications or services wirelessly.
However, the Bose Smart Sunglasses gives us a pretty good solution on how the audio should be integrated in virtual reality glasses. Since this is the first generation of these sunglasses, we can only expect that the future models will be much better.
As the virtual reality is slowly evolving, we hope to see some good improvements in how audio is being delivered. Once the virtual reality industry starts utilizing all the advantages of bone-conduction technology we are sure that we will see these improvements soon. Accordingly, there are great chances that the VR glasses will hit the mainstream market once they become almost the same as standard sunglasses in terms of design. And then we will be able to enjoy all the benefits of virtual reality.
Credit
Sponsored Post
Submitted Exclusively to CrystalWind.ca by Chris Howard © 2020 crystalwind.ca