Help keep CrystalWind.ca resources free for everyone. To share the articles posted here daily we rely on readers like you. Please donate today.
Blessings!
Category: Technology Written by Chris Howard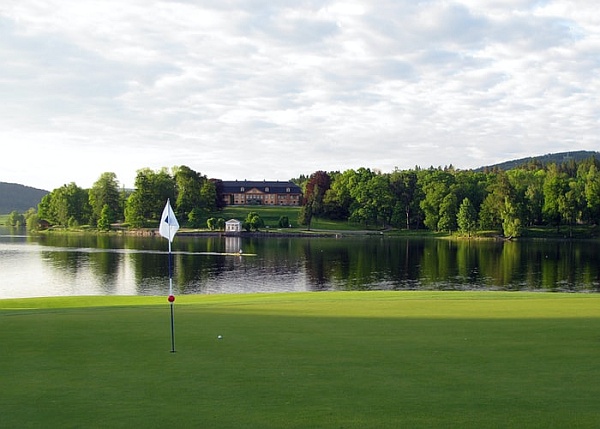 - Please Don't Do These Things -

Bringing music to the golf course is becoming more and more popular these days. There are people who like it, and there are others who can't stand listening to music while playing golf. After all, for quite a long time it was normal to play golf in complete silence. However, if you like the idea of listening to some background music while enjoying your favorite activity you have to be aware that it is important to be aware of the other players and try not to disturb them.
The following tips will keep you safe from trouble and you will still be able to listen to music on the golf course.
Don't turn up the volume to the maximum
OK, we are well aware that your Bluetooth speakers for golf cart can blast us off with the powerful sound but when you are on the golf court it's the best time to see what is the lowest volume you can listen to your music and still enjoy it.
For example, if you need to decide whether your music is too loud do this. See where s the hole which has the smallest distance between the green and the next teeing ground. Lower down the volume and go to that position. Ideally, you shouldn't be able to hear the music. If you can hear it, you need to lower the volume down. You definitely don't want others to blame you and your speaker for their failures on the golf course.
Don't listen to heavy metal and hard rock on the golf course
Music is still not welcome on many golf courses and this especially applies for some music genres. Make sure to choose calm and relaxing music, and leave the hard rock and heavy metal for your home or for after the golfing session. Just think about the other players and you need to be aware that they are also there to have fun, spend some quality time and relax. So, why ruin that for them!
Don't use your headphones
If you are playing alone you may thing that it would be the best to use your headphones. However, although you think it's a good idea, the truth is that you still need to be aware of everything that's happening around you. Maybe someone will offer you to join up, or offer you some refreshment, warn you about something – being able to hear what's going on around you is important.
Don't try to be a DJ
Your golfing partners can easily be distracted if you skip, stop and start the songs. Try to focus on your gameplay and not on finding the perfect song for the moment. It would be the best to create a playlist before the golf session and simply let it play all the time.
If you want to add a new dimension to your golf playing experience music is the perfect choice for that. Just follow the tips given above and have fun!
Credit
Sponsored Post
Submitted Exclusively to CrystalWind.ca by Chris Howard © 2020 crystalwind.ca