Help keep CrystalWind.ca resources free for everyone. To share the articles posted here daily we rely on readers like you. Please donate today.
Blessings!
Category: Technology Written by Chris Howard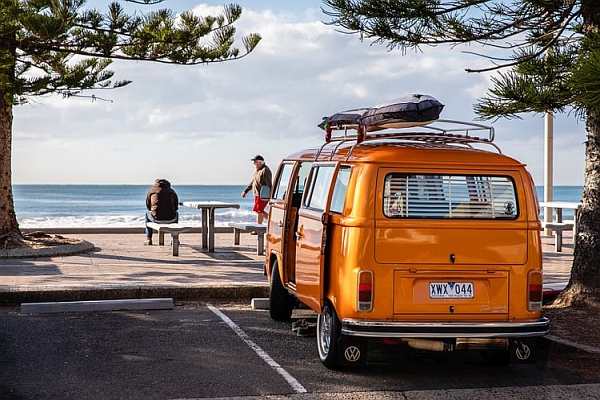 Is there anything better than having an ice-cold drink on a very hot day? If you think a little, any outdoor activity during the summer, whether it is camping, having a barbeque or a picnic in the park is much better with a cold drink in your hands.
Generally speaking, a cold drink makes every outdoor activity much better. So, if you are in a situation where you need to keep your drinks and food cold the best thing to have is a travel cooler.
What to pay attention to when buying a travel cooler?
Generally speaking, any travel cooler will do the job just fine. However, there are many different models and each model has something different to offer. Some can freeze food while others just keep it cool, some come with Bluetooth speakers as you can see on audioreputation.com, some have wheels and sturdy handles to make it easier to move them around and so on. So, knowing what to pay attention to will make the buying process much easier.
Capacity
Probably the most important factor to take into consideration is the capacity of the travel cooler, or how much you plan to put into it. You definitely don't want to get a small one. A large one can be heavier than necessary. Therefore, before you buy your travel cooler carefully go through the specifications and check its capacity. Most manufacturers even list how many drinks you can put inside so pay attention to this as well.
Portability
When buying a travel cooler another key element is its portability. Buying one that is too heavy or can't fit easily into your car will only make you frustrated when the time comes to use it. Wheels and sturdy handles are there to make it easier to move it here and there so pay attention to that too. Before you make the purchase, it is wise to check what other users are saying about it. This way you will know whether it is too heavy or at least check if there are any problems with it. Of course, buying a larger model will become too heavy once you fill it in with drinks and food so have this in mind too.
Ease of Use
Some travel coolers need to be turned on for some time to reach the desired temperature, while others cool down very quickly. Some of them also come with handles that make them easy to carry or wheels to move them around when necessary. In most cases travel coolers are pretty easy to use, you just need to plug them in and that's it.
Types of Use
How do you plan to use the cooler? If you plan to store food and drinks for a few days you need to take care of two things. The first is that everything you need will fit inside and the second is that everything will remain cold when you connect it to a power source. In case you want to freeze meat, you should look for a cooler that can freeze food.
Most travel coolers will easily handle every situation but if you want to be sure that everything will go well it is important to think about the types of use before purchase.
Temperature
You need to be aware that travel coolers don't reach and maintain the same temperature. Although some will do the job just fine for food and drinks, they won't be able to keep ice cream at desired temperature. Therefore, it is important to have an idea what items you are going to keep in the cooler and what temperature you need in order to be satisfied with it. Just as capacity is listed in the specifications, you can also find the temperature ranges there as well.
Durability
It can take a lot of power to keep food and drinks cool for a longer period of time so some coolers will quickly stop working. As you may presume, getting a higher-end travel cooler from a reputable brand will pay off during time. Some cheaper models can also last longer but if you use it frequently it is better to pay attention to the brand.
Energy Use
In case you want to use the travel cooler in your car you need to be sure that it won't empty your car battery. It simply isn't worth having a few cold drinks and getting stuck in the middle of nowhere. We recommend you reading some product reviews to see which travel cooler models tend to eat up too much power and which travel coolers don't affect your car battery performance.
Power Source
One of the common problems while you are travelling is plugging in the travel cooler. Most of them have an adaptor which will allow you to use the cooler in your car and your home. Check what power sources your travel cooler supports and check whether you need to purchase separate adaptors or they come with the travel cooler.
Price
Travel coolers can be found in different price ranges but initially they are not cheap. However, often paying for the more expensive one will save you some money during time. This means you won't have to buy bags of ice, and you won't have to buy snacks and drinks on gas stations and so on.
The size of the travel cooler also affects the price and also those that can freeze food will cost more than those that just keep it cold. To make things simple, investing more in a travel cooler today, will save you some money as time goes by.
Final Thoughts
Some people will say that buying a travel cooler is not necessary but the truth is that if you travel a lot it is a well worth investment that will pay off in the future. And we assure you that once you start using a travel cooler you won't even think of using ice chests ever again.
Sponsored Post
Credit
Sponsored Post
Submitted Exclusively to CrystalWind.ca by Chris Howard © 2020 crystalwind.ca