Help keep CrystalWind.ca resources free for everyone. To share the articles posted here daily we rely on readers like you. Please donate today.
Blessings!
Category: Technology Written by Chris Howard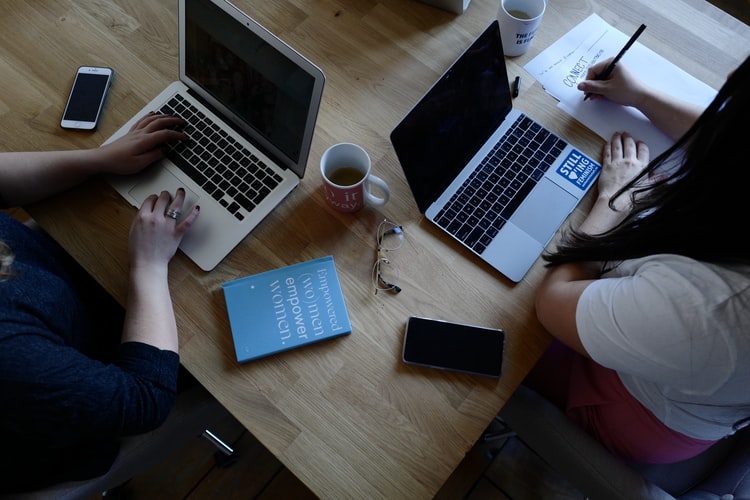 If you spend a lot of time working from home, it can be quite difficult doing it on a small 14' screen of your laptop. At the same time, if you want to watch a movie you can easily connect your laptop to the TV. Luckily, this is very easy to do and you can do it either using a wired or wireless connection. Let's see how you can do this!
The Wired Way – HDMI Cable
Not so long ago you needed a VGA cable to connect your laptop to your TV. But this was for video only. To have audio with the video you needed to plug in a separate 3.5mm cable to the headphone port.
Luckily, it is much easier to do this today thanks to the HDMI cables. Most modern TVs today have one or more HDMI ports. The same applies to laptops. Almost all laptops today have an HDMI port. This type of cable can carry video and audio at the same time and this is the easiest way to send media to your TV and the best thing is that these cables are very affordable. In case you want to avoid using your TV speakers there are many extractors with HDMI outputs on the market. They will help you extract the audio and send it to your speaker system. If you are paying special attention to sound quality this is a great option.
So, in order to connect your laptop to the TV, you are going to need just an HDMI cable, and in case there is no HDMI port on your laptop Mac users will need a USB-C to HDMI Adapter while Windows users will need a Mini DisplayPort-to-HDMI or Mini-HDMI cable.
Let's go through the steps needed to connect the TV and laptop using an HDMI cable.
Step 1
Plug the HDMI cable into the appropriate ports on your laptop and TV. It doesn't matter whether you are going to connect the TV or laptop first. Just make sure you plug the cable firmly. In case your laptop doesn't have an HDMI port you are going to need one of the adapters we have mentioned before.
Step 2
Now you need to turn on your TV and choose the right input. Grab your remote, locate the input button, and select HDMI from the list.
Step 3
After you connect the HDMI cable properly and you select the right input you should see the desktop of your laptop on the TV display. However, if this doesn't happen you will need to go through the display settings and select TV.
If you are a Mac user pay attention to the right side of the menu, next to the battery icon. There you should see the AirPlay icon if the TV is connected. Select this icon and select the following option "Mirror TV".
If you are using a Windows machine, click the Search icon next to the Start button and type Display. Now click on Display settings and scroll down to Detect displays.
Now you can easily use your TV as a large computer screen.
The Wireless way - Google Chromecast
If you want to use a wireless connection to connect your laptop and TV you can easily do it using a Google Chromecast device. This will save you from having to deal with wires and it is a very affordable solution.
To use Google Chromecast, you will need to install the Google Chrome browser to the laptop. By doing this you can easily choose what you want to cast from your laptop to the TV whether it's a YouTube video or the entire desktop.
In case you already own a smart TV, you don't need a Chromecast device, so make sure to check that first.
Step 1
Simply plug your Chromecast device into the HDMI port on the TV. And that would be it in most cases. However, some Chromecast models need to be powered through a USB port. In case your Chromecast device is like that it will have a power adapter and a Micro-USB cable in the package.
Step 2
Now you have to select the correct input to which your Chromecast device is plugged in. After you select it you will see the Chromecast signal on your display.
Step 3
Now you need to go online to set up your Chromecast device. To do that launch Google Chrome and visit the following address "chromecast.com/setup". Now you will be able to connect your Chromecast device to your wireless network.
Step 4
Now, all you need to do if you want to cast media content from your laptop to your TV is to select the Cast icon and select Chromecast from the menu.
As you can see connecting the laptop to the TV is a simple and affordable process. However, you will feel better when you are working on the big screen, making Skype calls, watching YouTube videos, and more. Not only is it convenient, but it is always good to take some care of your eyes.
Credit
Submitted Exclusively to CrystalWind.ca by Chris Howard © 2020 crystalwind.ca