Support crystalwind.ca with your donation and help spread spirituality and positivity.
Blessings!
Category: Technology Written by Carolin Petterson Views: 1842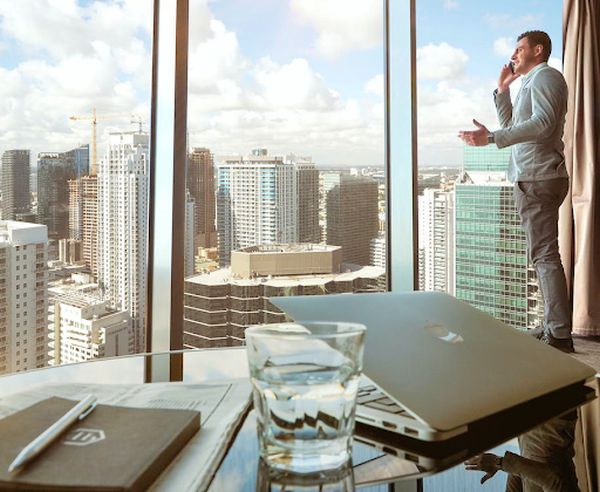 In today's digital age, ensuring the security of your business is paramount.
The increasing prevalence of cyber threats and physical vulnerabilities emphasizes the need for robust security measures to protect your company's assets, sensitive data, and reputation. Here are some of the most essential security tips that businesses must consider to keep themselves safe. From implementing strong cybersecurity protocols to securing physical premises and fostering a security-conscious culture, these tips will help fortify your business against potential threats and maintain a safe and secure environment for your operations.
Develop a Comprehensive Security Policy
Start by developing a comprehensive security policy tailored to your business needs. This policy should outline the security protocols, guidelines, and best practices that all employees must follow. Cover areas such as data protection, password management, acceptable use of technology, and incident response procedures. Regularly review and update the policy to stay aligned with evolving security threats and industry standards.
Implement Robust Cybersecurity Measures
Protecting your business from cyber threats is crucial in today's interconnected world. Implement strong cybersecurity measures such as firewalls, intrusion detection systems, and antivirus software to safeguard your network and systems. Regularly update and patch your software and operating systems to address vulnerabilities. Encrypt sensitive data both at rest and during transmission. Train employees on safe online practices and provide guidelines for identifying and reporting suspicious activities.
Secure Access to Systems and Data
Control access to your systems and data to prevent unauthorized access. Implement strong authentication methods such as multi-factor authentication (MFA) to add an extra layer of security. Regularly review and revoke access rights for former employees or those who no longer require access. Monitor and audit user activities to detect any unauthorized or suspicious actions. By securing access to your systems and data, you can minimize the risk of data breaches and unauthorized information disclosure.
Secure Physical Premises
Physical security is just as important as digital security. Implement measures to secure your physical premises, including access control systems, surveillance cameras, alarm systems, and, most importantly, robust fences from aluminium fence suppliers you can trust. Regularly assess and update physical security protocols based on your business needs. Limit access to sensitive areas and ensure proper badge management. Additionally, encourage employees to report any suspicious activities or individuals within the premises.
Back Your Data Up Regularly
Regularly backing up your business data is crucial in case of system failures, data loss, or ransomware attacks. Utilize automated backup systems that store data in secure off-site locations or cloud-based services. Test the restoration process periodically to ensure the backups are functioning correctly. Maintain multiple copies of critical data to avoid single points of failure. A robust backup strategy will enable you to quickly recover from any potential data loss or security incidents.
Educate Employees on Security Awareness
Invest in comprehensive security awareness training programs for all employees. Educate them on the latest cyber threats, phishing attacks, and social engineering techniques. Teach them how to identify suspicious emails, links, or attachments and provide clear guidelines for reporting potential security incidents. Promote a culture of security awareness where employees understand their roles and responsibilities in maintaining the security of the business.
Regularly Update and Patch Software
Keeping your software up to date is crucial for maintaining security. Regularly update and patch all software, including operating systems, applications, and plugins. These updates often include security fixes that address vulnerabilities identified by software vendors. Establish a process for monitoring and applying updates promptly to minimize the risk of exploitation by attackers.
Conduct Regular Security Audits and Assessments
Regular security audits and assessments are essential for identifying vulnerabilities and gaps in your security posture. Conduct comprehensive audits to evaluate the effectiveness of your security measures, identify potential weaknesses, and prioritize remediation efforts. Engage third-party security experts to conduct penetration testing and vulnerability assessments to uncover any vulnerabilities that may be missed internally.
Establish an Incident Response Plan
Prepare for security incidents by developing an incident response plan. This plan should outline the steps to be taken in the event of a security breach, including the roles and responsibilities of key personnel, communication protocols, and recovery procedures. Regularly test and update the plan to ensure its effectiveness. Prompt and coordinated responses to security incidents can minimize damage and aid in a swift recovery.
Foster a Security-Conscious Culture
Creating a security-conscious culture is crucial for maintaining the overall security of your business. Encourage employees to be vigilant and report any security concerns promptly. Reward and recognize employees who demonstrate exceptional security practices. Provide ongoing security training and communication to reinforce the importance of security in the day-to-day operations of the business. By fostering a security-conscious culture, you can build a resilient defense against potential threats.
Protecting your business from security threats requires a multi-faceted approach that encompasses both digital and physical security measures. By prioritizing security, you can safeguard your assets, protect sensitive data, and maintain the trust and confidence of your customers and stakeholders.
---
This article is written exclusively by Carolin Petterson for CrystalWind.ca. © 2023 crystalwind.ca. All rights reserved. Do Not Copy.
---
© 2023 crystalwind.ca. All rights reserved. We track all IP addresses with sniffer technology. Using a Proxy/VPN will not hide your IP address. This post first appeared on CrystalWind.ca.