Category: Technology Written by Chris Howard Views: 1436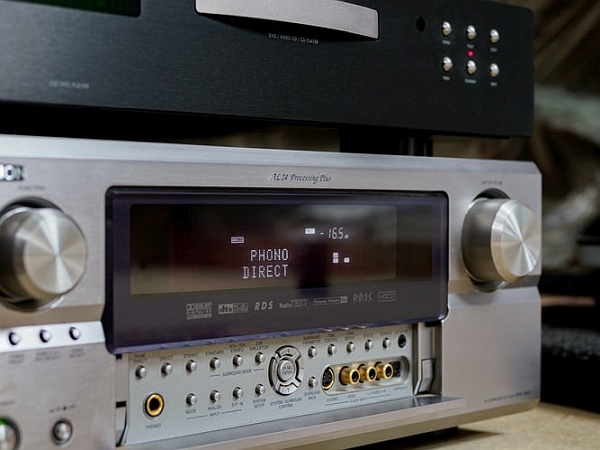 If you don't have any experience about home theaters, it can be pretty difficult and confusing to choose the right ones. This is the main reason why we have decided to write up this guide and help you make the decision a bit easier.
So, maybe the first thing you need to know is the difference between stereo and surround sound? The main difference is in the number of speakers. For example, surround sound systems have three and more speakers, while stereo systems come with two speakers. Another thing worth mentioning is that the surround system has a sub woofer while stereo systems generally don't have one.
Someone would say that this article ends here, but the truth is that there is a little more you need to know when you need to use these systems in your home theater. Therefore, we will dive into the differences of these two systems and we will try to give you a clearer picture on which one is better.
So, what's the difference?
Normally, when someone says something about building a home theater, the first thing that comes to our minds are the speakers. We have to agree that they are a vital element of a home theater, just next to the viewing equipment.
For most people, there is no room for thinking – they will only recommend a surround sound system. However, if you don't know the differences between these two systems you can quickly decide that stereo systems are not worth thinking about. Because of that we need to have a clear picture about the differences between the recommended stereo systems and surround sound ones.
Speaker setup and audio
If we need to use simple terms to describe it, we can say that a stereo system consists of two speakers – a left and a right one. The sound is delivered in two channels in this case. These stereo speakers can be connected to mixers which help us get a more dynamic listening experience.
As we have mentioned before, a surround sound system consists of three or more speakers. In the most basic form, there is a left and right speaker and a subwoofer. However, today we most frequently see the so-called 5.1 and 7.1 surround sound systems that have 5 or seven speakers and a subwoofer. Of course, there are systems with even more channels (speakers) but let's just stick to the most frequently used ones for now.
The surround sound system must use a mixer which helps it create a so-called sound field. This drastically improves the overall listening experience.
Although subwoofers are an integral part of surround sound systems, there are also some stereo systems that use a subwoofer, but in that case the speakers are usually compact.
To Sum Things Up
To summarize the differences, we have to say that surround sound systems have multiple channels, while the stereo system has only two. The surround sound system will have normally 5 or 7 speakers while the stereo system comes with only two. And although both systems can have a subwoofer, it is most often seen in surround sound systems.
Now when we know the differences, it is the right time to see which system is better.
Is surround sound really better?
When you are building your home theater it is normal to want to have the best sound you can get. However, there are certain disagreements about which of the two systems we are talking about here is best for a home theater.
Based on the differences, the choice is pretty clear, right? If you think so, please keep reading.
Music or Movies
The choice can be different depending on what you are going to use the speakers for. Although this may sound like nonsense, believe us, it isn't. The difference between the stereo and surround sound system is more noticeable here, because these two systems don't treat all audio files in the same way.
For instance, if you plan to use your home theater primarily for music, then it would be better to get a stereo system. The type of music doesn't matter here, the stereo system will always perform better when music is in question. The main reason for that is because stereo is the standard for music.
Alternatively, if you plan to use your home theater mainly for gaming and movies than a surround sound system will perform better.
Sound quality is important
The second thing worth thinking about, besides use is the sound quality. Having a larger number of speakers doesn't necessarily mean you will get better sound quality and more powerful volume.
Surround sound systems will deliver a more dynamic listening experience, while the stereo system will deliver sound from two directions only. This is the reason why people prefer surround sound systems if they use their home theaters for watching movies. Even if the primary use of the home theater is for music and movies combined, surround sound systems are a better option. This is because the surround sound system can have a stereo setting, however we are sure it won't sound as close as a dedicated stereo system.
Small or Large Room
The room size for the home theater is the last factor worth considering when you have to choose between a stereo and a surround sound system. This especially apples if you have a smaller room, where the surround sound system can have problems with crossover.
On the other hand, if you have a large room to use for your home theater, a surround sound system will perform better. The main thing is to find the right balance between the room size and the speakers, and it generally is not too difficult. Generally speaking, a smaller room is better for stereo speakers, and larger rooms will benefit more from a surround sound system.
As you can see from the article so far, it is not that difficult to choose the best speaker system for you. It all comes to what are you going to use the home theater for, whether your room is big or small. Of course, your budget will play an important part in the decision-making process but we will not go into details about it here.
Summary
Although the difference between these two speaker systems is simple, it is not that simple to buy the best one for you. As you can see there are several factors you have to pay attention to before you make the decision. Additionally, we highly recommend doing your own research before you decide and buy the best speaker system for your home theater.
Credit
Sponsored Post
Submitted Exclusively to CrystalWind.ca by Chris Howard © 2020 crystalwind.ca
---
CrystalWind.ca is free to access and use.
Please support us with a small gift of $11.11 or $22.22 or $33.33.
Thank you!

ॐ Namasté - Blessings!

"Life is an echo, what you send out comes back."
© 2008-2021 crystalwind.ca. All rights reserved.