Support crystalwind.ca with your donation and help spread spirituality and positivity.
Blessings!
Category: Cosmic Neighbours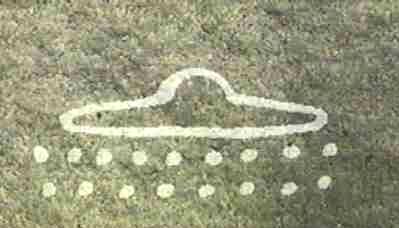 Prehistoric paintings in a cave in India may indicate that alien travelers visited the site eons ago, an archeologist says. The paintings depict what appear as humanoids with featureless faces and a tripod object that could be a vehicle.
The peculiar find was discovered in a cave system under the Charama region in Kanker district in the Indian state of Chhattisgarh. Preliminary dating says the pictures are at least 10,000 years old, reports the Times of India.
Archaeologist JR Bhagat believes that the paintings can serve as evidence of the paleocontact hypothesis, which says that in prehistoric times Earth was visited by members of an advanced alien civilization.
"The findings suggest that humans in prehistoric times may have seen or imagined beings from other planets which still create curiosity among people and researchers. Extensive research is needed for further findings. Chhattisgarh presently doesn't have any such expert who could give clarity on the subject," Bhagat told the newspaper.
The caves come under village Chandeli and Gotitola. Local residents have an ancient tale of "rohela people" – or the small ones – who used to come from the sky and took away several villagers, never to return.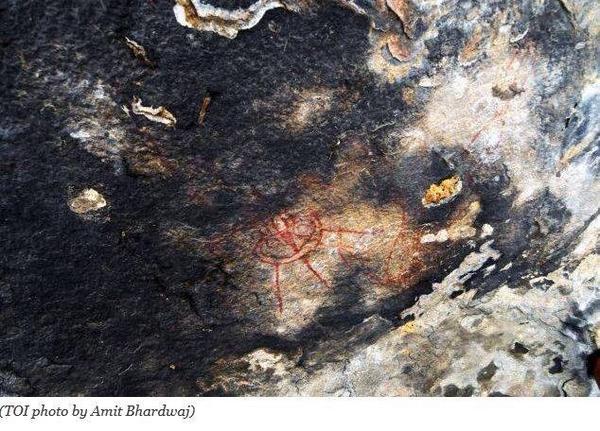 "The paintings are done in natural colors that have hardly faded despite the years. The strangely carved figures are seen holding weapon-like objects and do not have clear features. Specially, the nose and mouth are missing," the scientist said.

"In a few pictures, they are even shown wearing space suits. We can't refute possibility of imagination by prehistoric men, but humans usually fancy such things," he added.
Bhagat said the Chhattisgarh State Department of Archaeology and Culture plans to get in touch with the Indian national space agency and NASA as well as fellow archeologists for consultations on the discovery.
---

Credit: rt.com
CrystalWind.ca is free to use because of donations from people like you. Please help support us!
Blessings!